Blog 2010 - Johan Gustafsson
22-11-10 Youtube
My movie is now available on Youtube! http://www.youtube.com/watch?v=ru88oaQMQ28
16-11-10 update
This Weekend I will go to the national Gliding Conference in Billingehus. After that will I upload a video on Youtube, so keep an eye out here for the link.
Now you can read the Pilatus Aircraft Ltd. article on their homepage Pilatus-aircraft.com
Direct link to the article
18-10-10 "Pilatus Post"
Today I've got the new issue of "Pilatus Post". It's the Pilatus Aircraft Ltd. own newspaper, they liked when I won the world championship with a Pilatus so they made a story of me in the newspaper. Here you can read it,page 1-2 are in german and page 3-4 are in english.
The Story

28-07-10 Media
TV4

Expressen

Dalarnas Tidning

SVT

Sveriges Radio

Dalademokraten

Article in Dalabygden, Klick on the picture to get it bigger.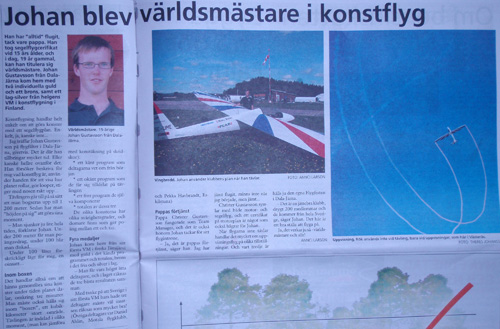 28-07-10 TV4
Link to the TV4 news today http://www.tv4play.se/nyheter/lokala_nyheter/dalarna?videoId=1.1728595
26-07-10 At home
Arrived in Dala-Järna late last night. I was welcomed at the airfield with fireworks. I also got limousine ride too the airfield. There is more pictures in the gallery from yesterday night and the price giving cermony.
25-07-10 Bye Finland
08:15 Leaving Åbo. Arriving in Stockholm at 18:15 local time.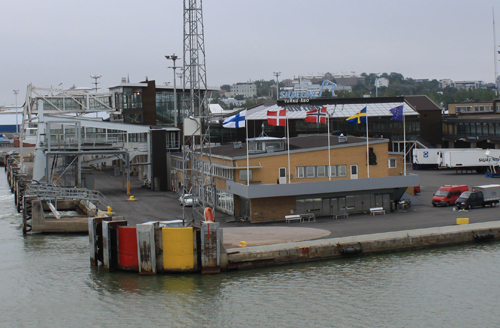 03:47 Departure from Jämijärvi.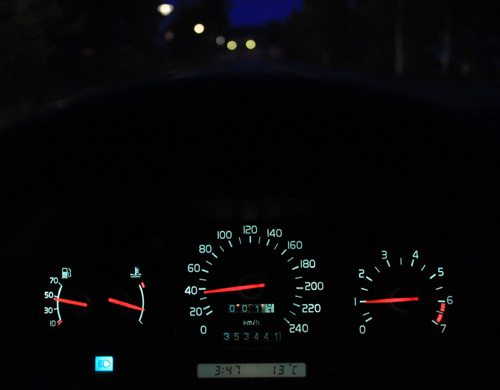 The results are now official and there will not be any flying tomorrow. So now I am the champion!
23-07-10 Flying!
Finally the weather is flyable! I had startnumber 2 and have already been flying. It was the free programm and I think it went pretty good, only two small errors.
22-07-10 Paintball
Even more wind today... So we played some paintball instead.
21-07-10 No flying today
There was no flying today. The mood of the pilots and organizers are getting increasingly worse and the forecasts does not look so very good.
There was an article in Dalademokraten today http://www.dalademokraten.se/sida/id/128933/
21-07-10 More wind
It is still too much wind. 20m/s at 1200m, according too the rules no flying if it is over 10m/s
20-07-10 Windy
It have been too windy for flying today, so we went to Tampere instead.
19-07-10 Results
After todays flight I am on the second place.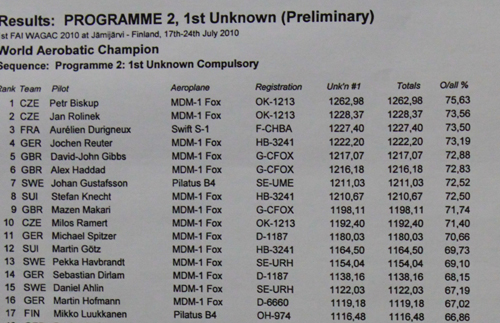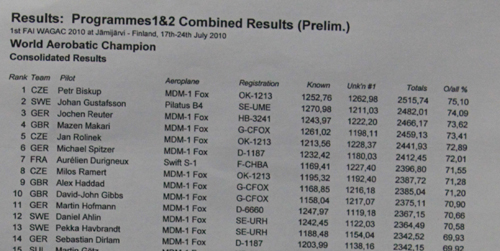 19-07-10 Unknown finished
The Unknown flight was okey, some small errors but no big errors. Waiting for results.
There is more pictures from the competition at http://www.jami2010.com/gallery.php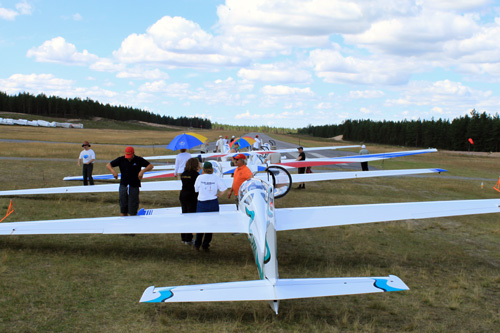 19-07-10 Flying
Today we will fly, I have startnumber 11 and the first start is in about half an hour.
18-07-10 waiting
knaw we are waiting on better weather because we have too strong wind and too low clouds.

Results are now available on http://www.civa-results.com
18-07-10 First Unknown
Today it is time for the first unknown program. We are only waiting on the weather flyings.
17-07-10 Preliminary results
It went very good!
It is 29 competitors.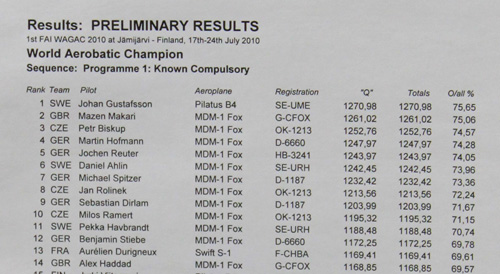 17-07-10 First flight finished
Now I have finished my first flight in the World Championship 2010, It was the known program end it went well! There is more pictures in the Gallery.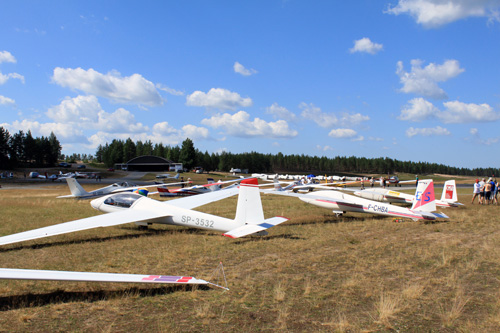 17-07-10 The competition has started
Now the competiton has started and we are waiting for our turn .
16-07-10 No flying today
It was never any flying today. But tomorrow is it the first competition day and we will start flying in advanced. I have startnumber 24.
16-07-10 Last training day
Today it is the last training day before the competition starts. We had a briefing at 08:00 this morning and now, 11:00 has the flying not strated because of cluds but it begins to be better. I've got startnumber 58 today so I'm not sure that I will be able to fly at all today.
15-07-10 First training flight
After many hours waiting we finally got our first training flight. It was very close that we also could got one more start but then the rain come.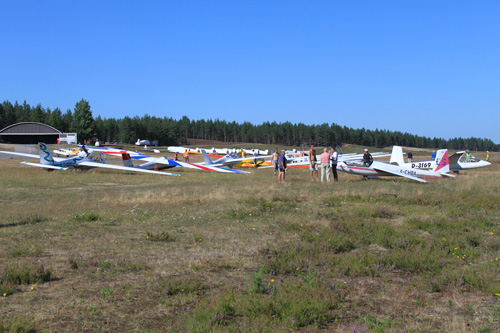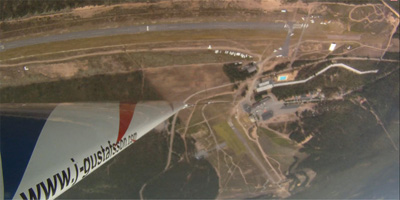 14-07-10 Jämijärvi
Now we are at Jämijärvi! We have unpacked the car but not mounted the Pilatus B4 yet. It is some Thunderstorms coming so we will wait untill the weather is better.
14-07-10 In the car again
we are now sitting in the car again and we have put about the half way behind our backs. The Ferry trip went well and we arrived as planned 07:00 local time (06:00 swedish time).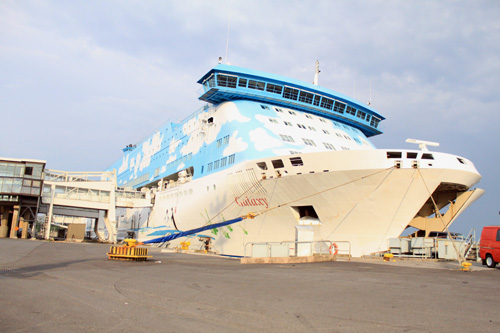 We made a stop at a gas station for visiting the toilett and for some playing.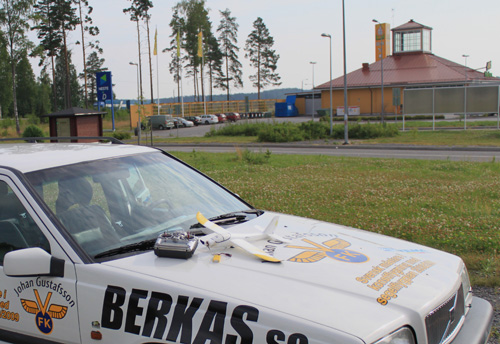 13-07-10 On the ferry
Sitting on the ferry, arriving to Turku 07:00 local time tomorrow!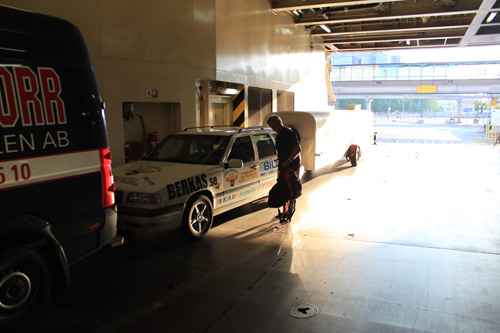 13-07-10 Check in
Arrive in Värtahamnen.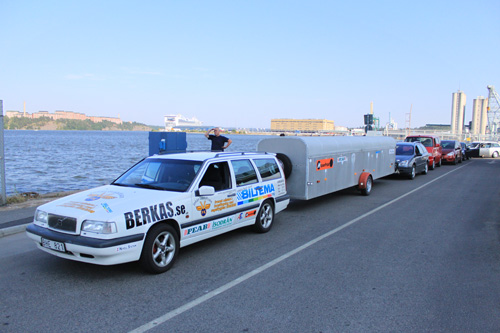 13-07-10 Departure
Avesta passed on the way to Jämijärvi and World Advanced Glider Aerobatic Championship. The ferry leaves from Stockolm, 19:30.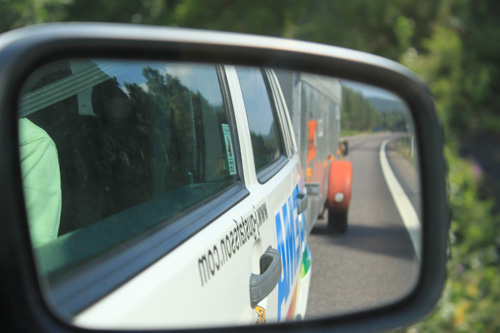 22-06-10 Article
http://www.dt.se/nyheter/vansbro/article678665.ece
21-06-10 Nordic Glider Aerobatic Champion 2010!
I am now the Nordic and Swedish champion in glider aerobatic 2010. Results and pictures is available on http://ngac2010.vasterdalarnasfk.se/
07-05-10 Article
Today there was an article about me in the local news paper "Falu Kuriren". http://www.dt.se/nyheter/vansbro/article643813.ece
17-04-10 Biltema
During the Saturday I was outside the Biltema store in Borlänge with the airplane.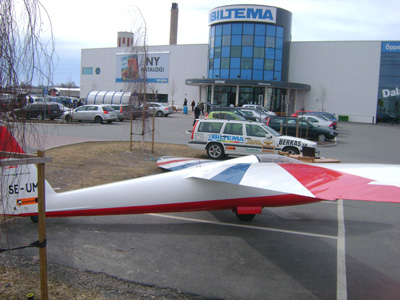 07-04-10 Movie from the Easter weekend!
I roughly edited this week's flying together as one film. The movie is available at: http://www.youtube.com/watch?v=RR39hTCBK6U
02-04-10 The first flight of the year!
Today I went through with the first flight of the year!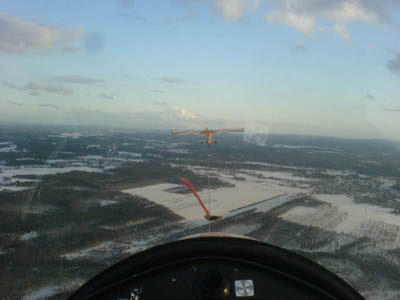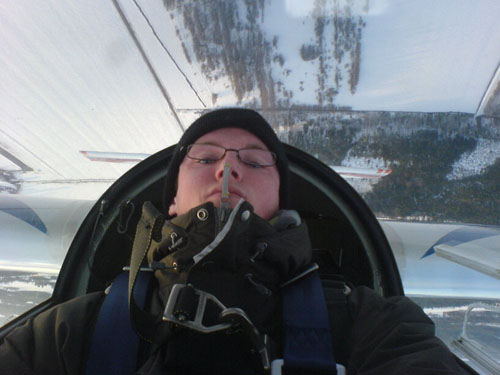 19-03-10
The first flight of the year is approaching! As from March 15 we are allowed to fly, but more snow has to melt away before we can take off.
On April 17 you are able to meet meand the airplane outside "Biltema" in Borlänge between 10am -16pm.
Arcive: