Blog - Johan Gustafsson
2015-12-31 Happy New Year!
We finished this year on an ice with flying and fishing!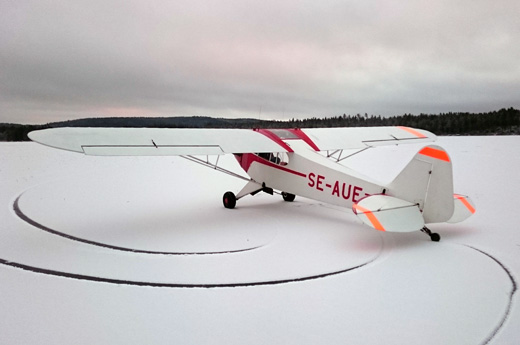 I would like to wish you all a happy new year!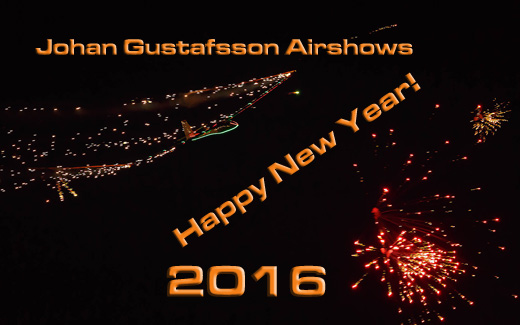 2015-12-24 Merry Christmas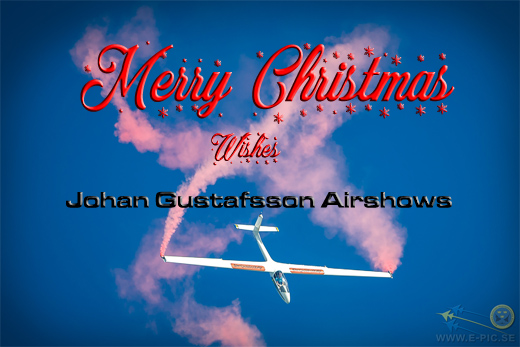 2015-12-18 Cub on ice
Today I did the first ice landnign with the cub, and te first ice landng this winter. This time it was the small lake Statjärn.
THe bad thing is that is have started to be varm again so the ice will melt slowly.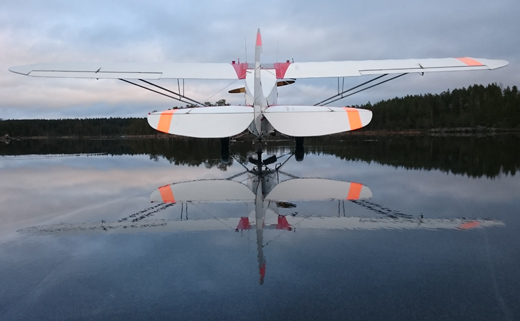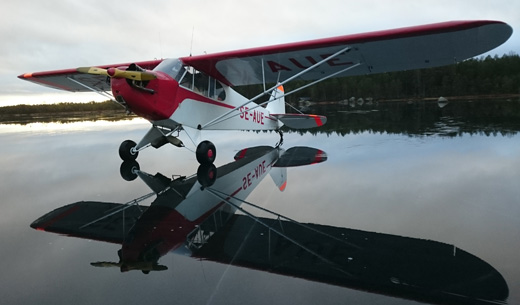 Video of the landing: YouTube
2015-12-13 Cub-flying
It was a fantasic winterday and I flew lot of cub. The ice is a little to thin for landing, but only a few centimeters more and they will be good for landing. I had a fantastic view of both sunrise and sunset from the air.Det har vart fantastiskt fint vinterväder och det blev några timmar cub. Isarna är lite för tunna för att landa på än, det fattas några centimeter. Jag fick skåda både soluppgången och solnedgången från luften.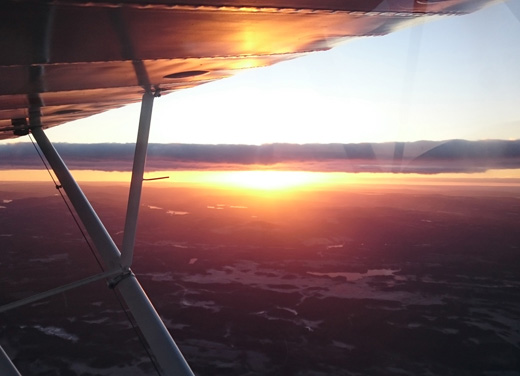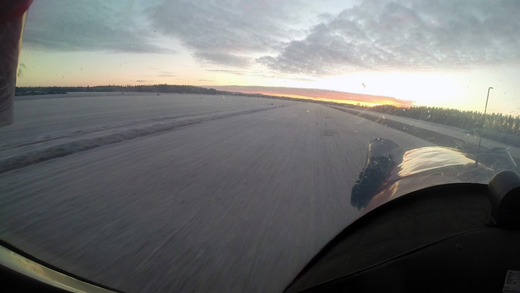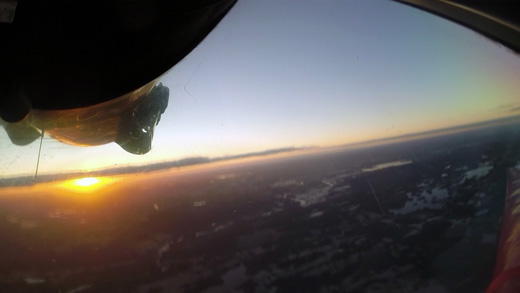 2015-11-21 New video!
Today I have released a new video, here it is:
2015-10-28 Video from Athens
Here is a great video from my show in Athens
2015-10-13 Review Sanicole
Review from Sanicole Sunset Airshow Read here
2015-10-08 New aircraft to the hangar
Let me present the latest supplementation in the hangar, a Piper J3C-65 Cub. This aircraft is manufactured in 1942 and have been flown during second world war, it came to Sweden in 1946. More info to come later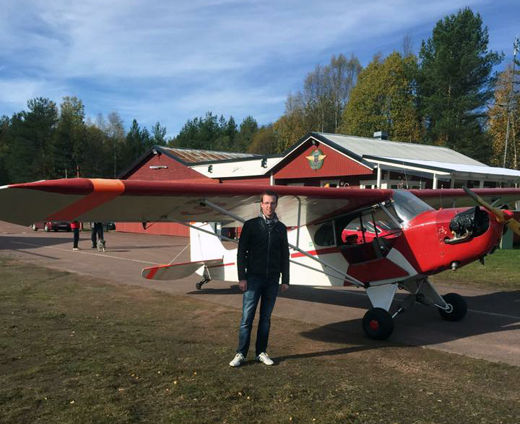 2015-10-07 News
I will soon publish some great news here, so stay tuned!
2015-09-21 06:30 Finally back home
Late yesterday we arrived back at home and can summarize the journey with following:
21 days
6560 kilometers
93 hours in the car
46 hours on ferries
passing 8 dirrerent countries
6 flights

Here is a video from my show in Athens!
2015-09-19 21:45 FMTS 10 years Halmstad
Two very great flights in Halmstad, perfect weather and excellent light conditions in the evening. Now we will sleep as we need this after last night. Tomorow we plan to drive home to Dala-Järna!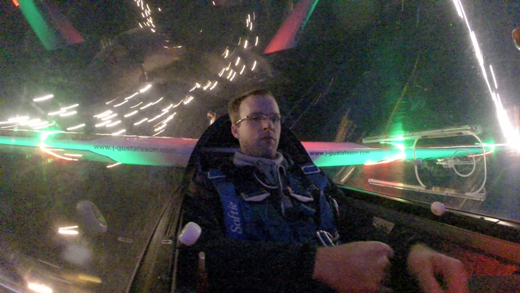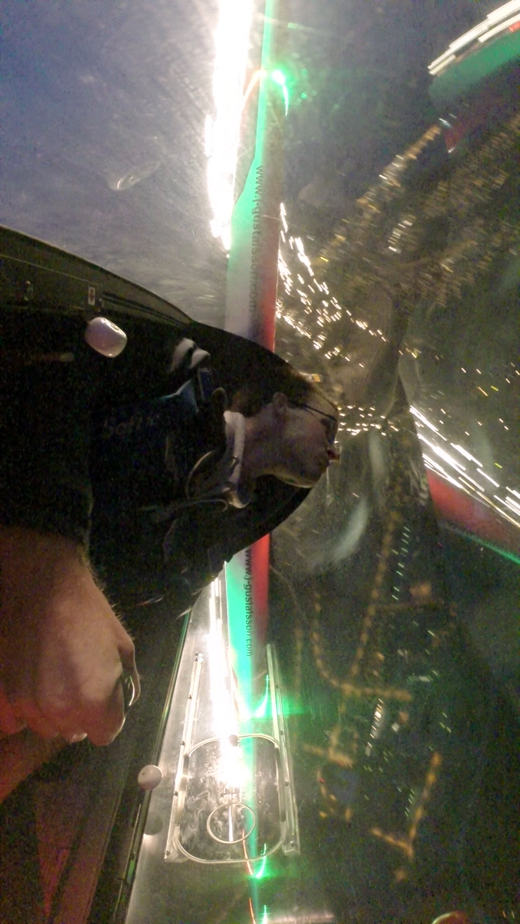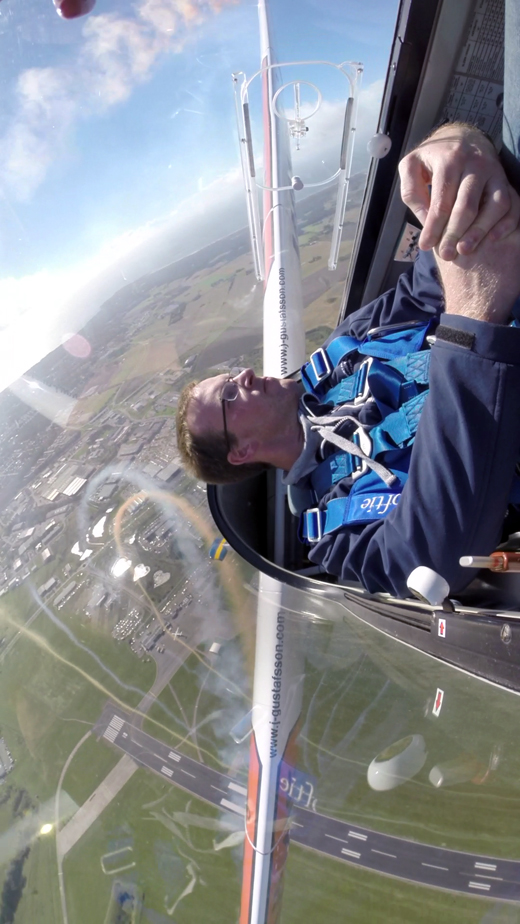 2015-09-19 13:00 FMTS 10 years Halmstad
Now we are on site in Halmstad for todays airshow after a night in the car. Soon it is time to fly.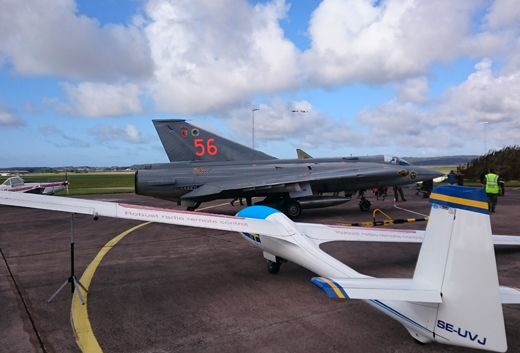 2015-09-19 01:10 Sanicole Airshow
Now Sanicole Sunset Airshow is done, very nice and well organized airshow. Lot of people even if the weather was not so good at all time. We are now sitting in the car and going north for the show in Halmstad tomorrow.
Here is some pictures from the show today!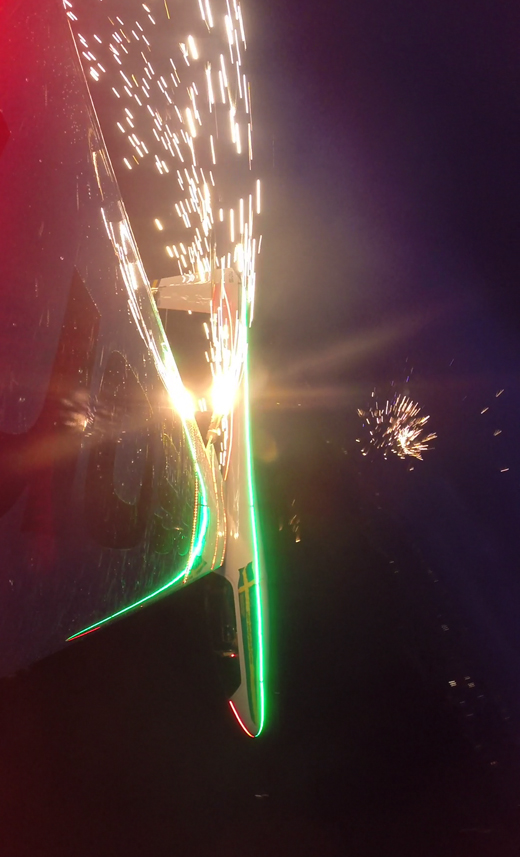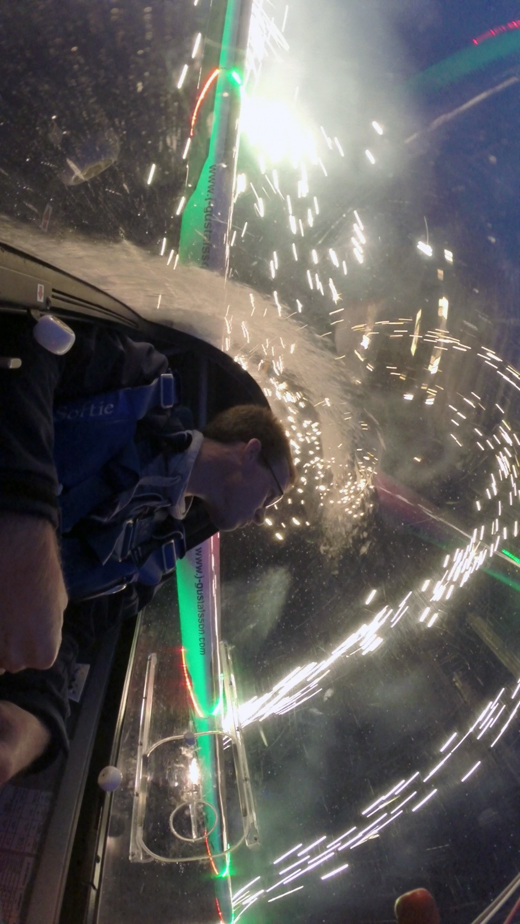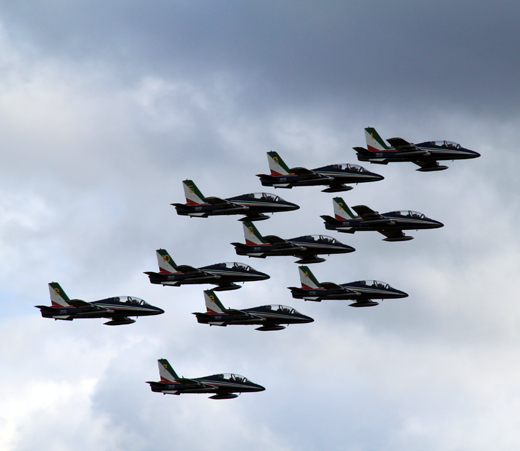 frecce tricolori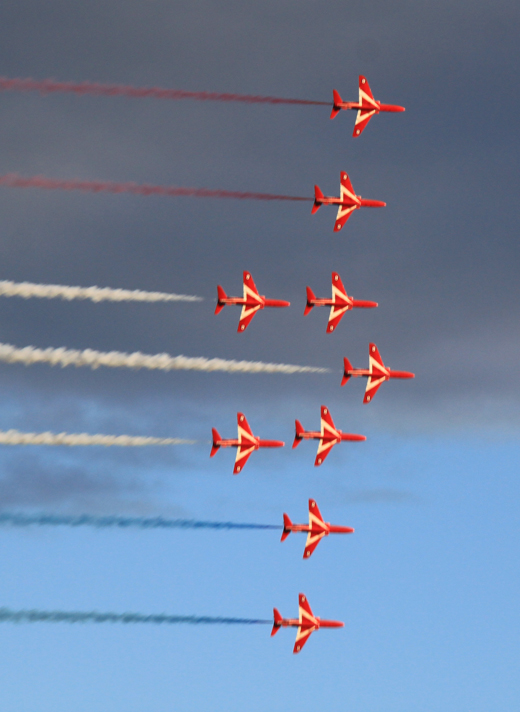 Red arrows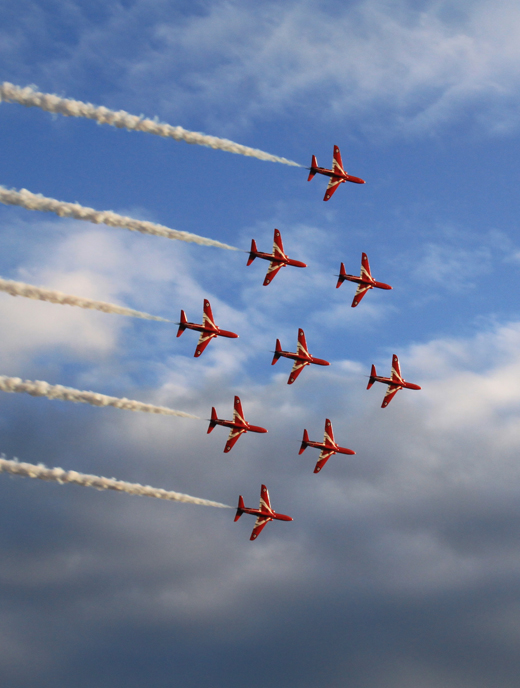 Red arrows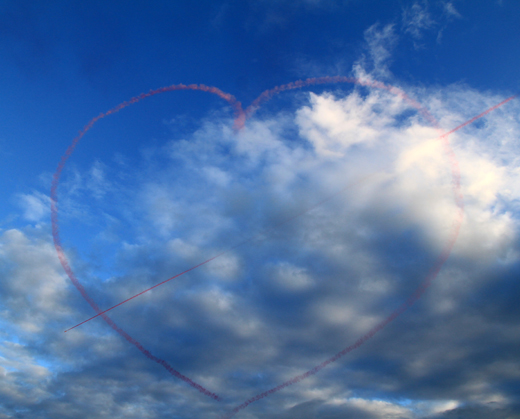 Red arrows

2015-09-18 11:35 Sanicole Airshow
Today we have assemble the glider, testflying in done and now we are waiting for afternoon and briefing for the sunset airshow! Here is some pictures from patrouille de france rehearsal: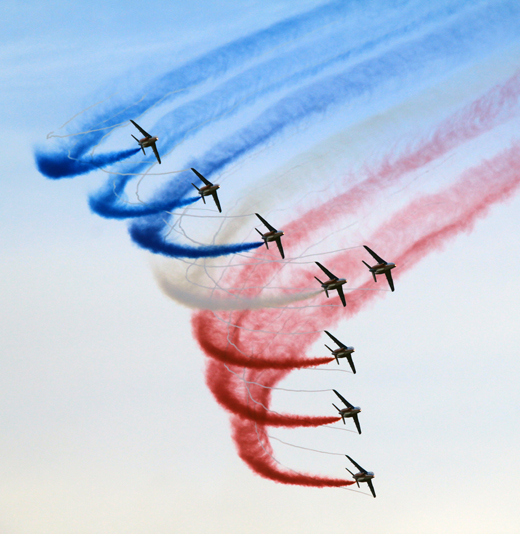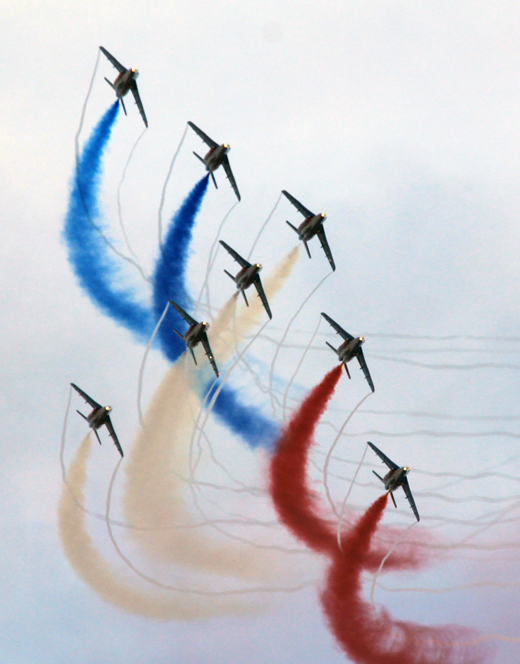 2015-09-17 21:45 Sanicole
Today we arrived in Sanicole, we have also got reinforcement by mom and dad! Tomorrow we will assemble the glider and fly rehearsal in the morning to fly the show at sunset later tomorrow. More info at: Sanicole Airshow
2015-09-16 20:00 Alzey Germany
We have checked in at an Hotel in Alzey, south west of Frankfurt, in western Germany. Tomorrow we will continue to SAnicole and arrive at lunch time.
2015-09-16 11:30 Germany
TOday we have so far come to Germany, we have passes the Alps via Austria. Here is some pictures: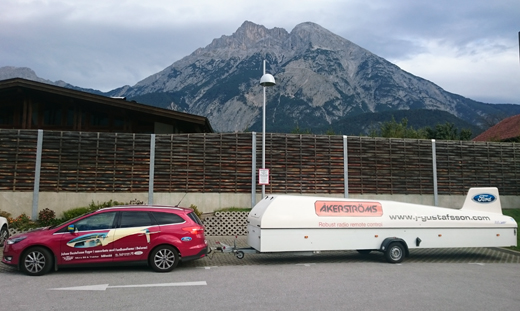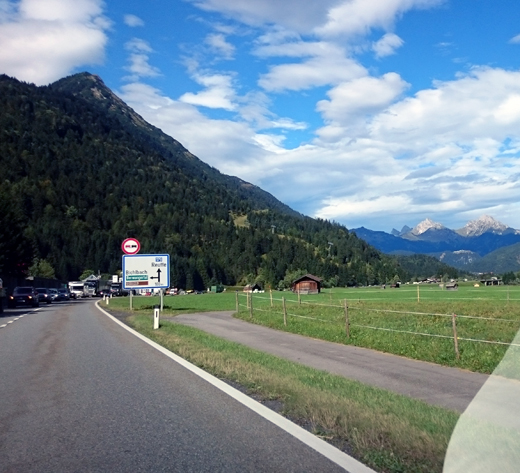 2015-09-15 24:00 Trento Italien
We took a safe card and drove to the same Hotel as we did on the trip south, just to be sure that there was parking for us.
2015-09-15 18:30 Ancona Italy
Finally in Ancona Italy after a long and delayed ferry from greece. Now are we going to drive a bit more north before resting for night.
2015-09-14 09:30 Athens Flying Week 2015
Now is Athens Flying Week over for this year I hope to be back next year. Great organization and great hospitality! Yesterday show was also fantastic with lot of people and great weather, only some wind but it was nice in the heat. We have all out stuff packed and ready for departure. In some hours we will start heading north on our journey back home to Sweden. But before we go home we also will fly at Sanicole Airshow, in Belgium.
Here is some pictures from yesterday: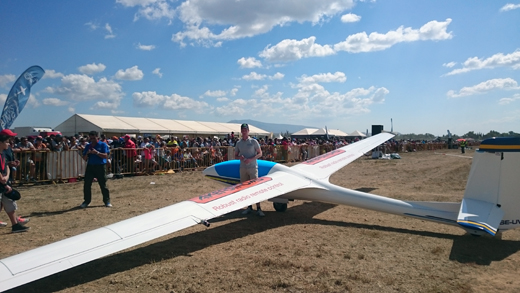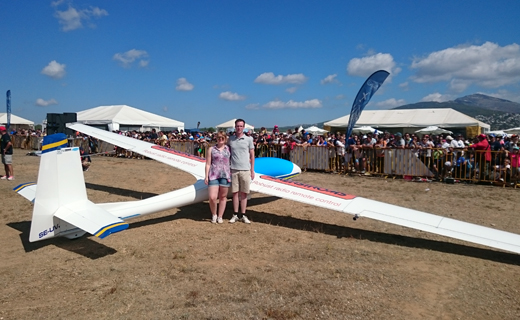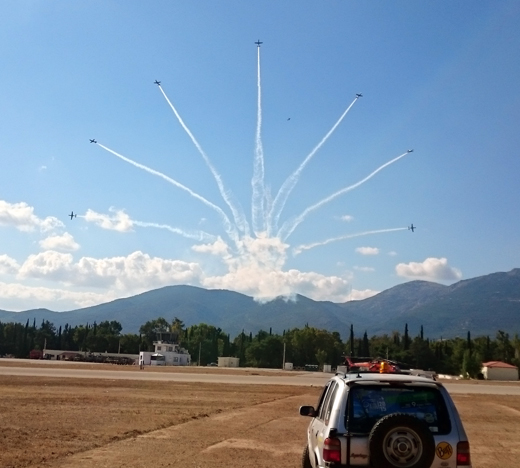 Team Orlik from Poland performed a fantastic show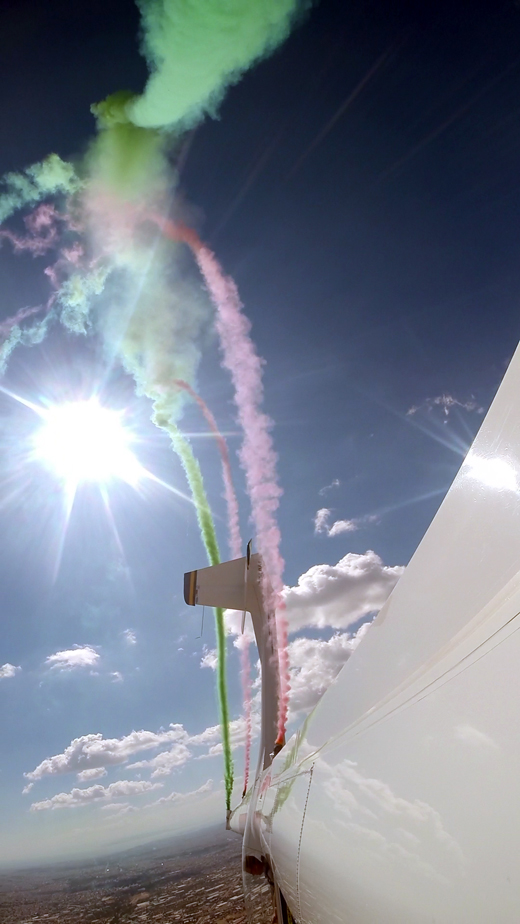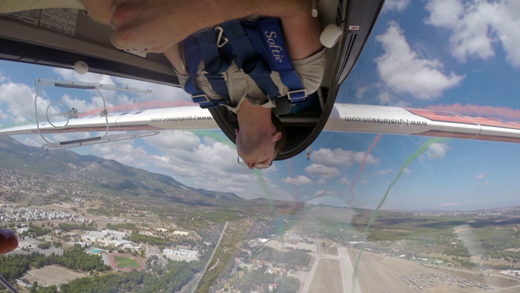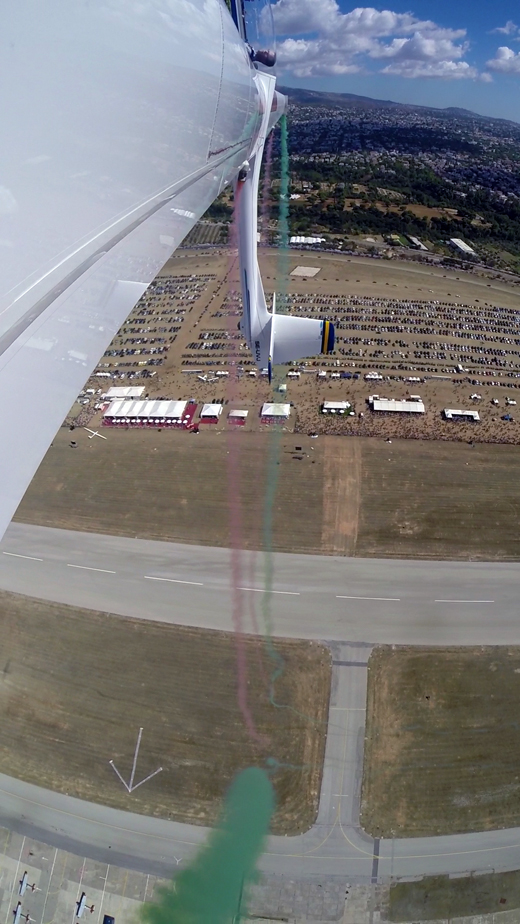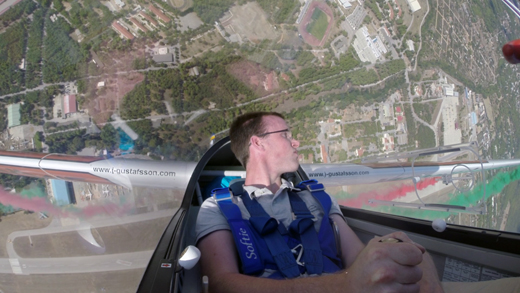 2015-09-13 10:30 Athens Flying Week 2015
Airshow yesterday was super! Really great with fantastic weather and lot of people! Today we will be flying a daylight display, it will be nice. Here is some pictures from yesterday: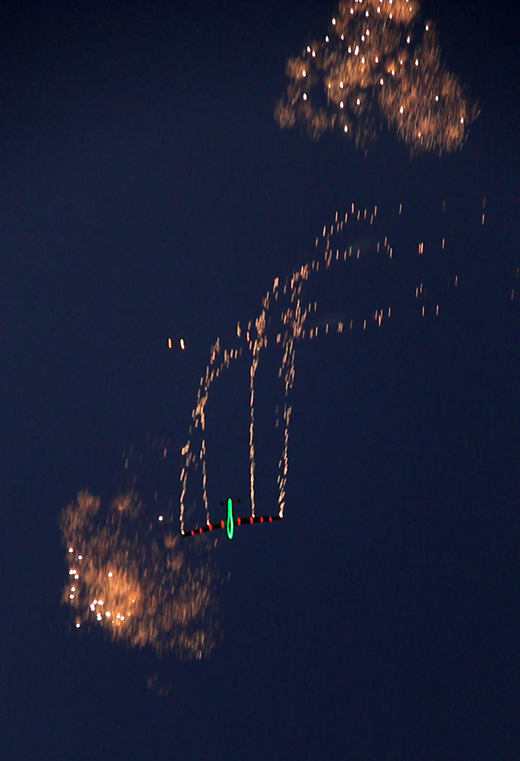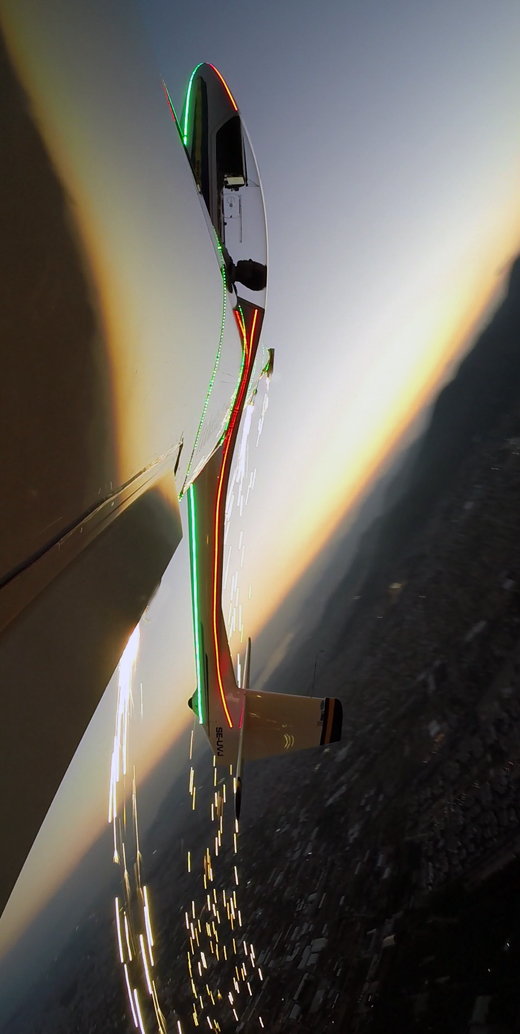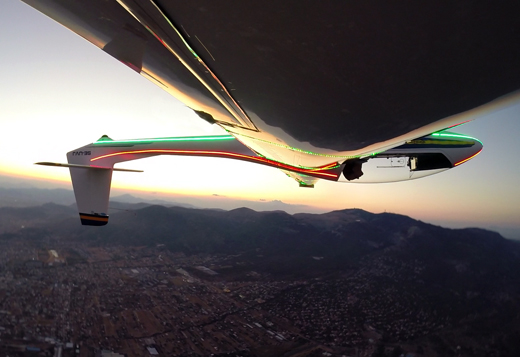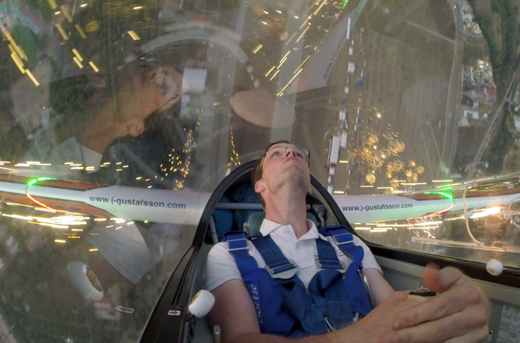 2015-09-11 22:30 AFW rehearsal
Today we have been practising for the coming airshow this weekend. The weather have been great. Yesterday we flew a little over Athens just to have seen the area before I am flying twilight show. We also was to the beach for swiming and sun bathing. Here is some pictures: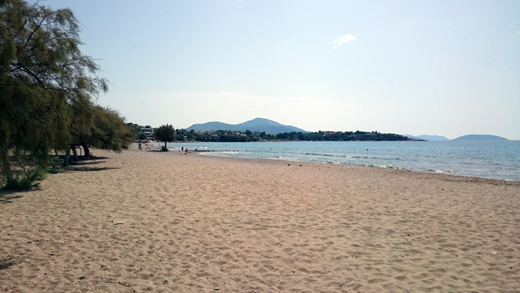 The beach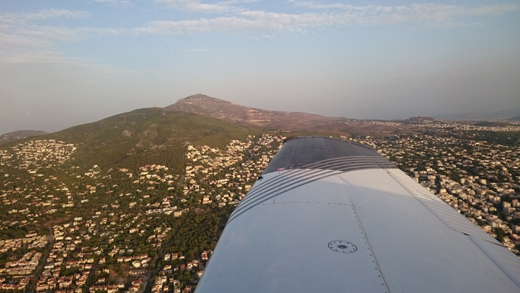 nice views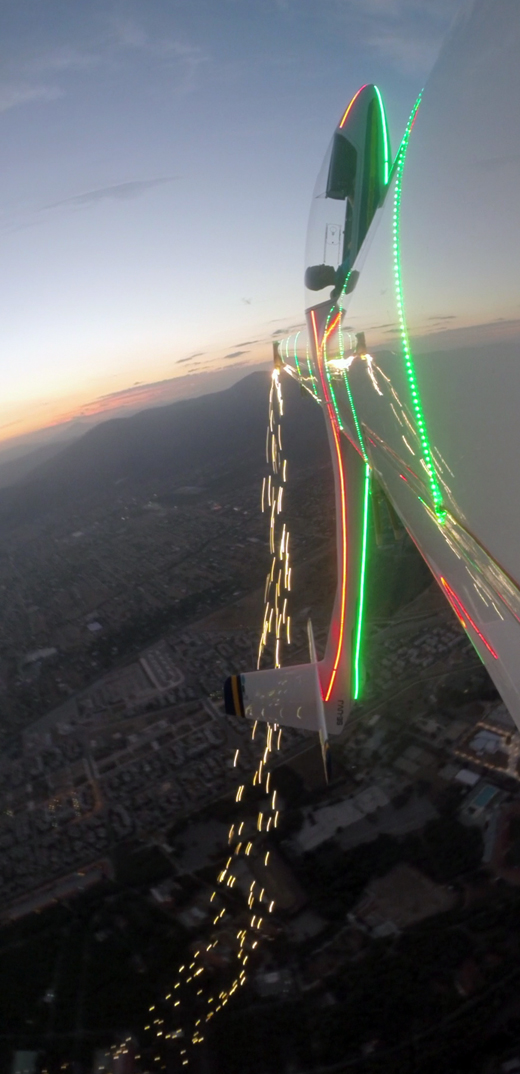 Amazing to fly above Athens with twilight show!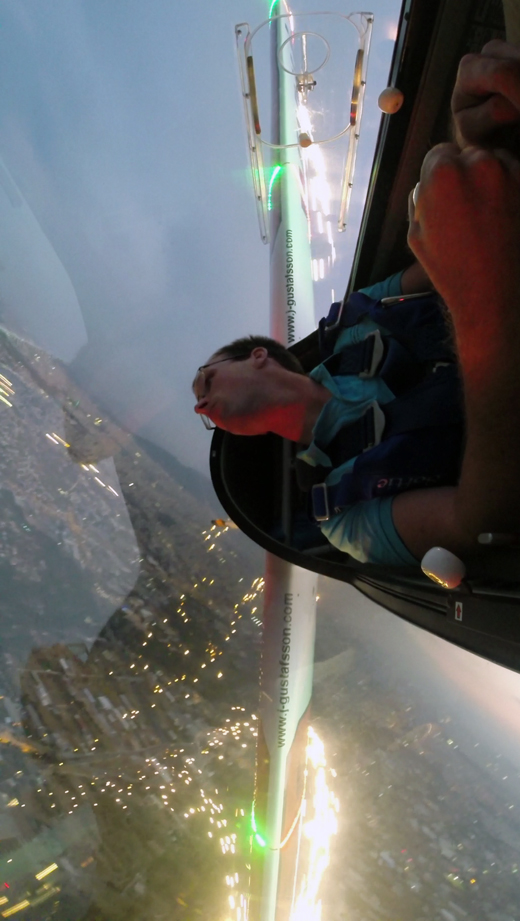 2015-09-09 22:00 AFW Pre-Show
Now have we been watching the pre-show at the ocean. It where some of the goodies as we will see in the weekend as flew today. Here is some pictures: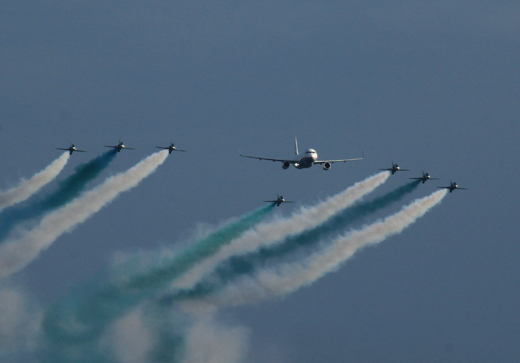 Saudian Hawks with an A-320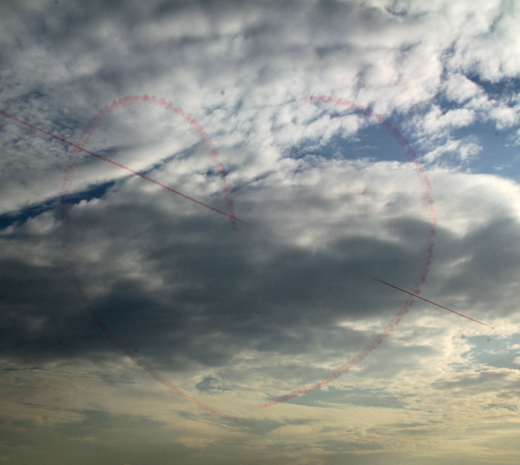 Saudian Hawks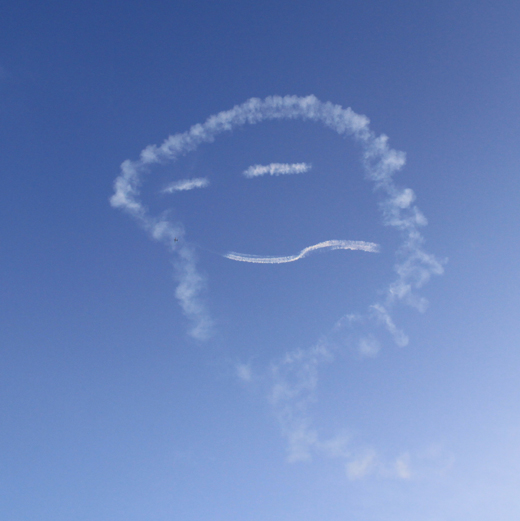 Jurgis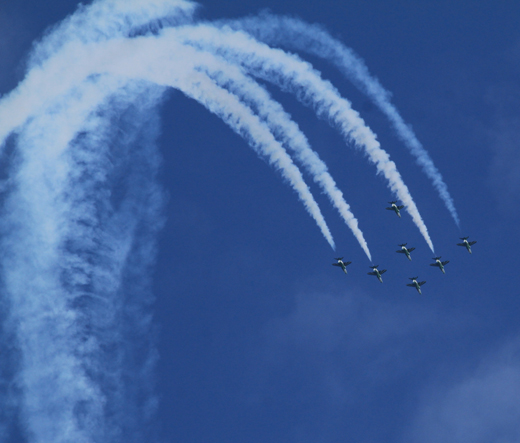 Saudian Hawks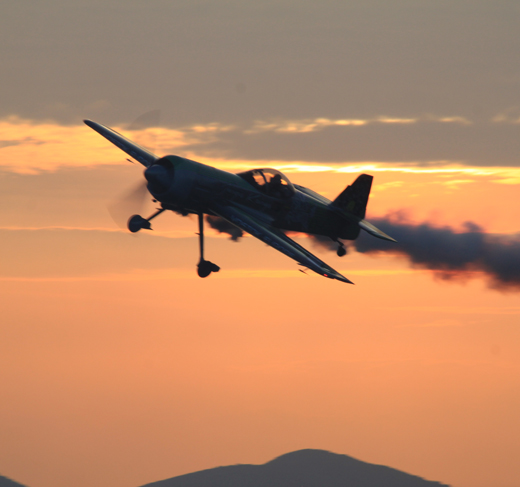 Jurgis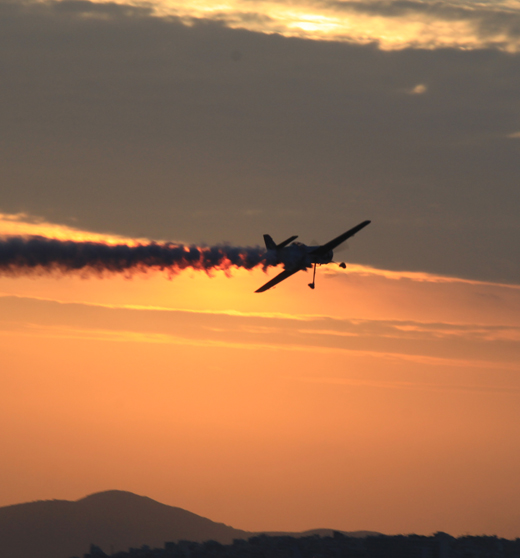 Jurgis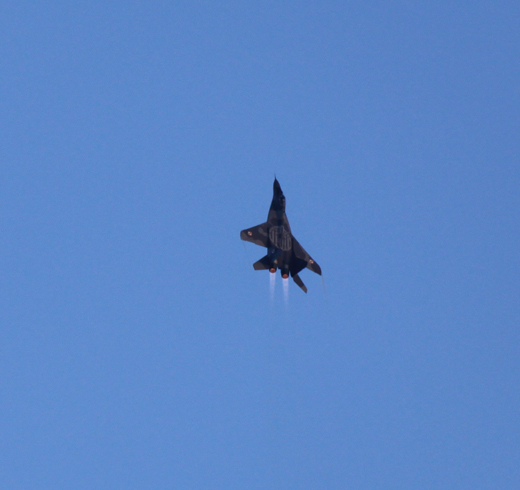 MIG
2015-09-09 14:40 Assembled
The Glider is assembled and ready. Now it will rest until frday when we are going to do rehearsals for the show. Now we are going to look at the "pre-show", I will come back later with pictures from that.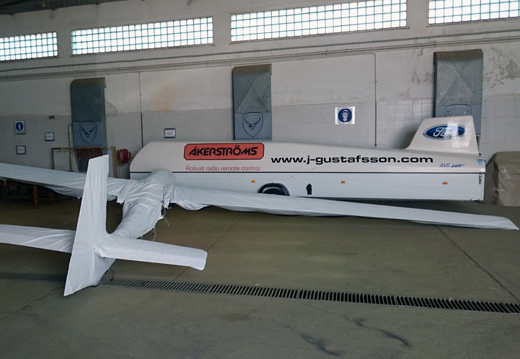 2015-09-08 20:00 Akropolis
Now we have been touristing for two days. Bath in the ocean, sun bathing, walked around in the city, shopping and visited Akropolis. Tomorrow we are going to assemble the glider and make it ready for the show! Tomorrow evening it is a Pre-show as we are going to watch.
Here is some pictures: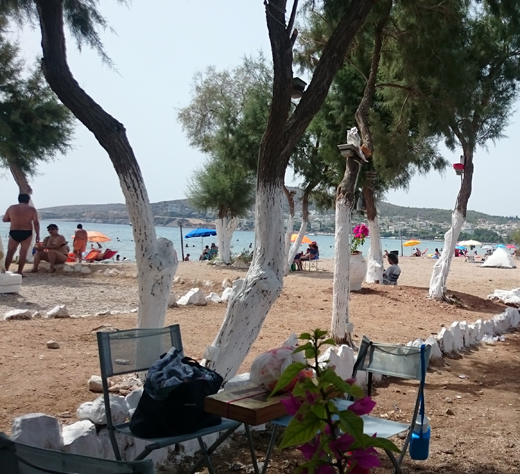 A beach east of Athens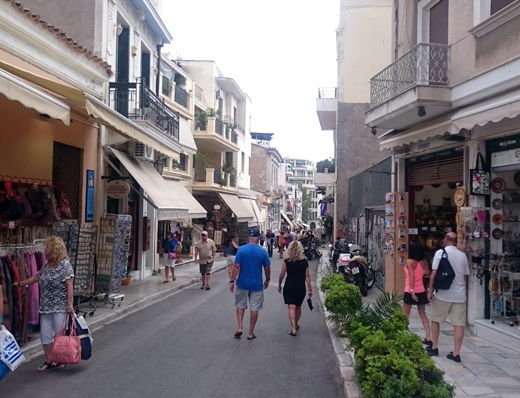 City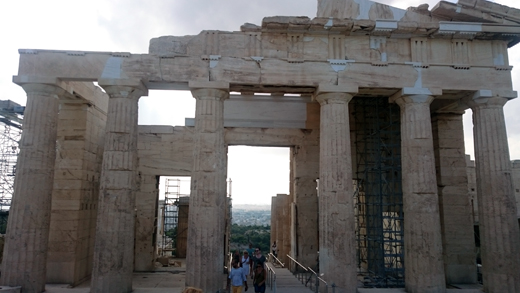 Akropolis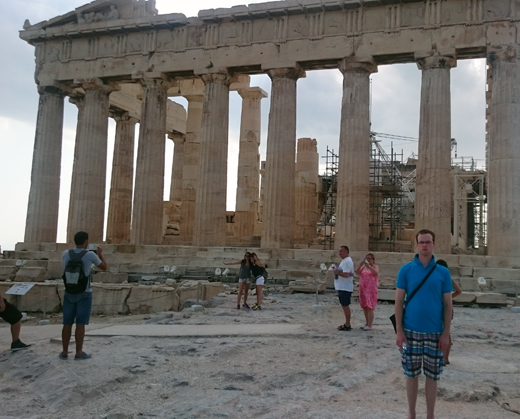 Akropolis

2015-09-07 10:30 Athens
Now we have been resting for a night at the hotel after the long journey. The trip took us 6 days and we have been dringnig 2700km from Dala-Järna to Athens and we have been going with ferries for 24 hours.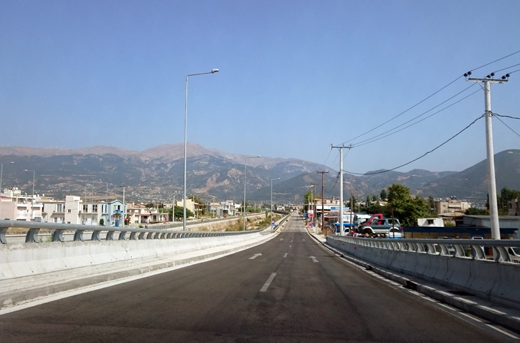 In Patras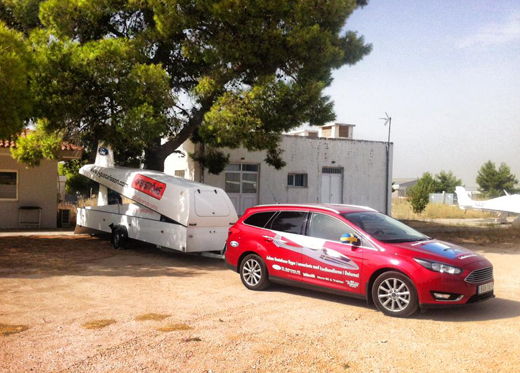 Today I have checked that everything was OK with the glider afte rthe journey and it seems to be no problem.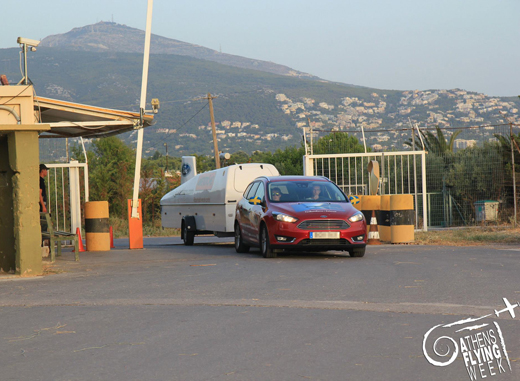 Yesterday when we arrived to the airport!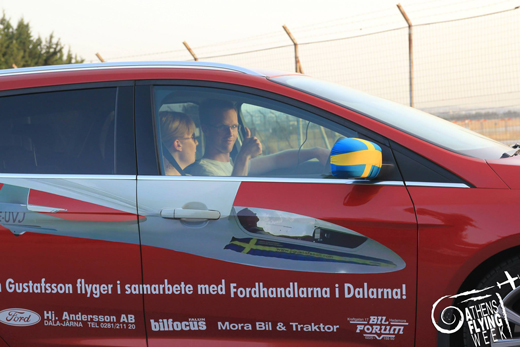 Finally arrived!

2015-09-06 21:00 Athens
Finally arrived in Athen, the trailer and plane is at the airport and we are going for sleep at the hotel. I wil update with more info and pictures here tomorrow.
2015-09-06 12:10 Ferry
It is not to long time left until we reach Patras now, about an hour or so. There where a very nice sunset last night. Tonight we plan to reach Athens.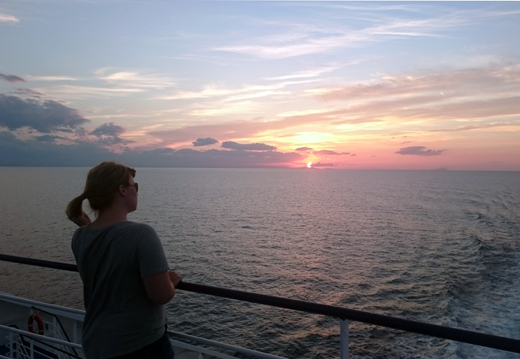 2015-09-05 16:00 Ferry
Now we are on the ferr to Patras.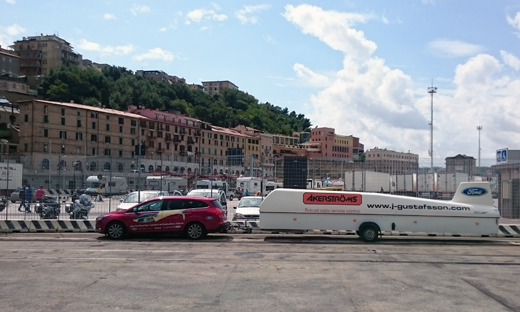 It was a long time waiting for the Ferry.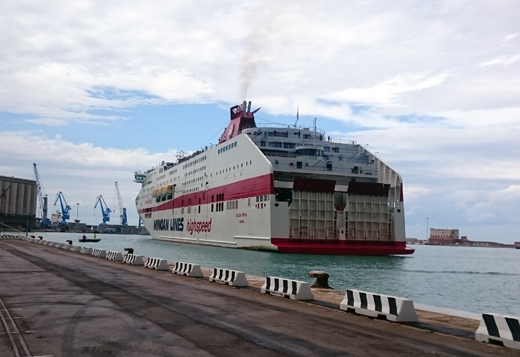 The ferry we are at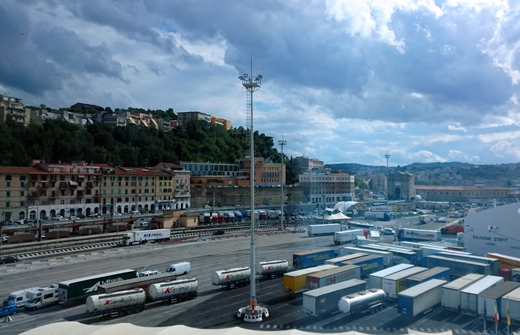 The view from our cabin
2015-09-04 20:00 Ancona
Finalt arrived in Ancona where the ferry will take us to Greece, starting tomorrow. We will arrive in Patras after about 21 hours on the ferry. The weather is great, 32 degrees cecius as highest today. Here is some pictures: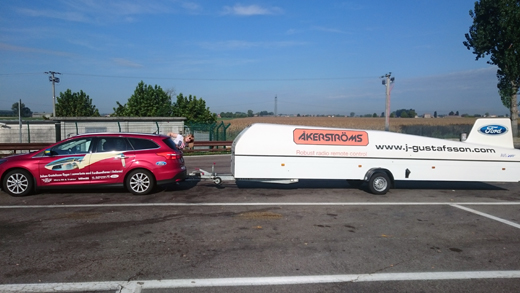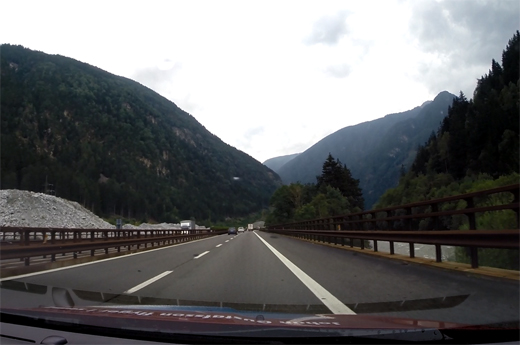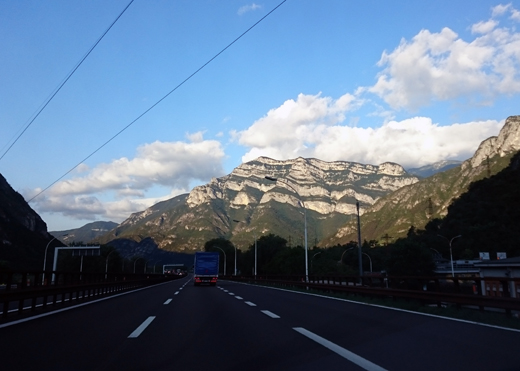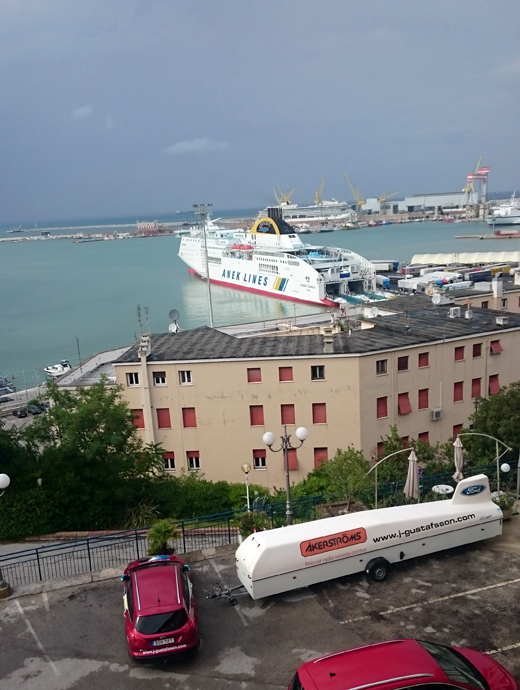 View from the hotel in Ancona
2015-09-03 18:30 Trento
Today wa have passe Austria and the alps, very nice landscape to drive in. Right now we are in Trento, Italy. Here is some pictures: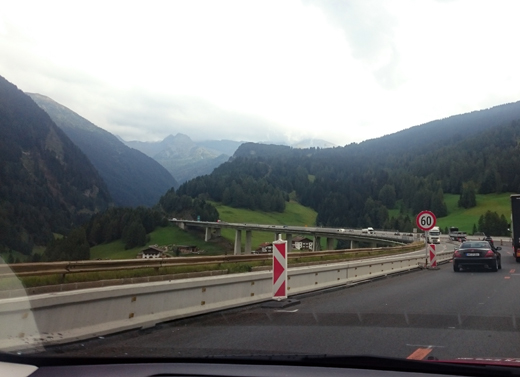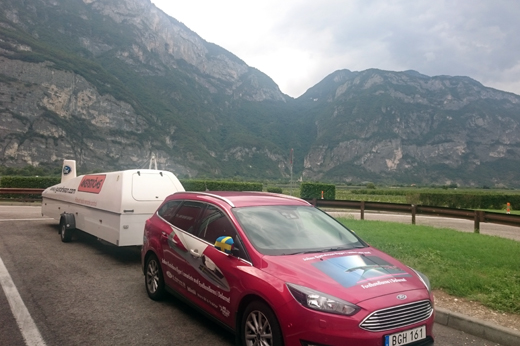 The car is running fine, comfortable and nice to drive!
2015-09-02 22:00 Liepzig
We manage to drive 880 kilometre today from Ålleberg to Liepzig, Germany. The weather has been fine but a little windy. DeNow we wll rest for another day in the car.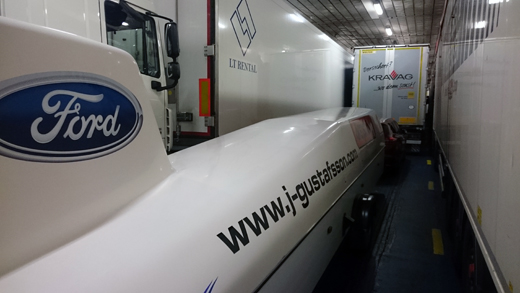 Not to much space inbetween all trucks on the ferry...
2015-09-02 14:45 Gedser
We are waiting for the ferry in Gedser, Denmark. Lets see how far in Germany we will come today.
2015-09-01 Today our journey
Today we will start our journey south to Athen for participating in Athens Flying Week. On the way back hom we will go to Sanicole in Belgium an participate in Sanicole Airshow and then we finish with a show in Halmstad. Today we plan to come to Ålleberg.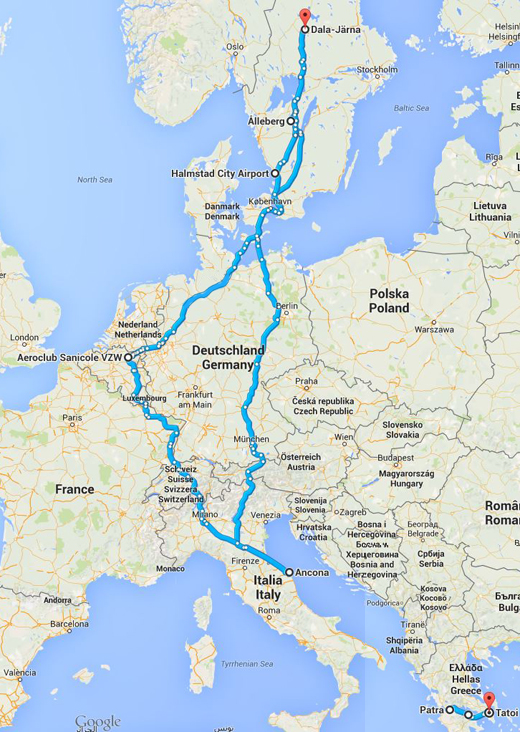 To make it possible for us Ford dealers in dalarna have supported with a car!

I will keep you updated as often as I can during this time, so keep an eye here!
This nice sky at sunset we had last night in Dala-Järna, hope this means I will have great sunset airshows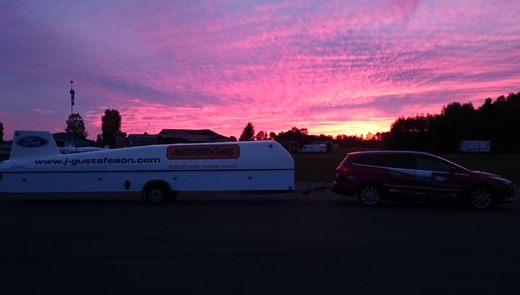 2015-08-27 Artice in DT
Article in DT: http://www.dt.se/dalarna/vansbro/deltar-i-flygshow-i-aten
2015-08-24 SVT television
Swedish television made a documentary about swedish aviators. You can find it at svtplay.se at 15:30 the part as I am in starts.

2015-08-19
I must again excuse that it's been bad with updates here, but it simply has not been any time. Flygfesten was absolutely fantastic, lots of people, great weather and a fantastic program. After that I have been to Roskilde on their airshow, there was also a great event with lots of people and absolutely fine weather. Now we are preparing for the trip to Greece and Belgium, more info will come here later.
Some pictures since last time: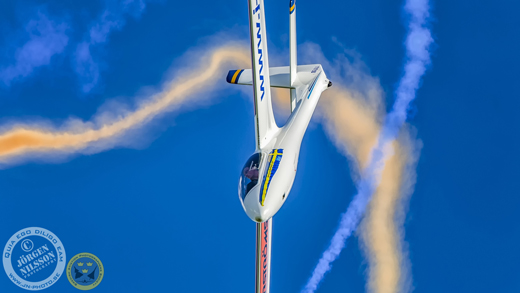 Photo:Jörgen Nilsson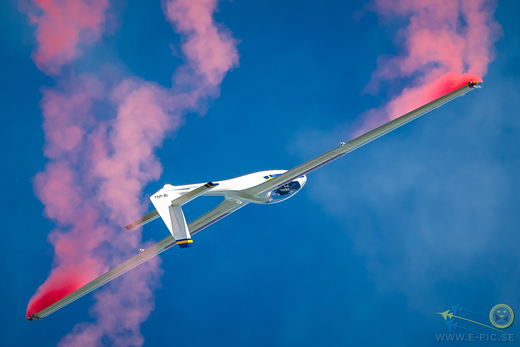 Photo:Jörgen Nilsson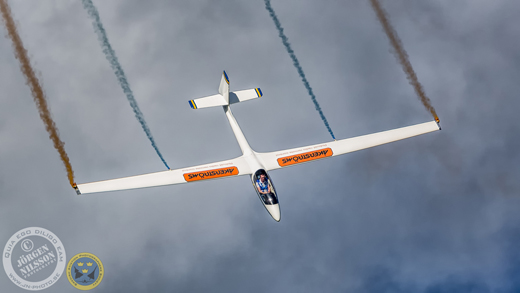 Photo:Jörgen Nilsson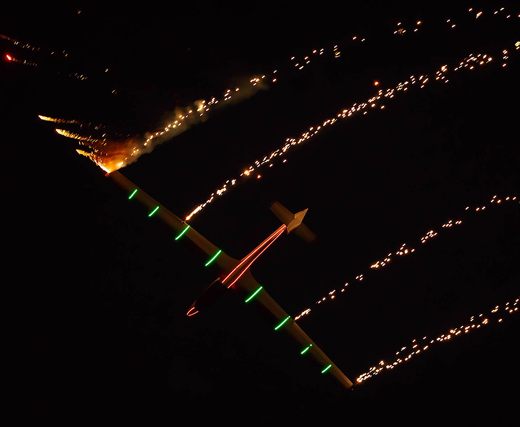 Photo:Peter Eliasson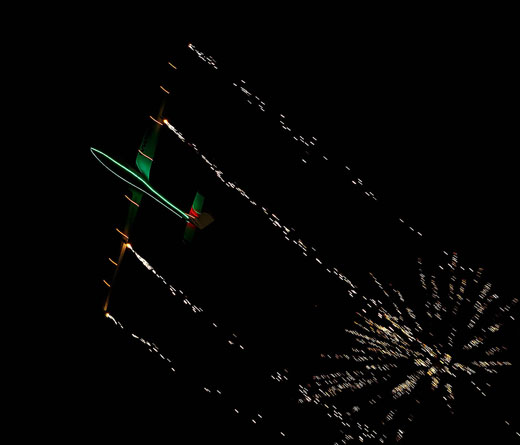 Photo:Peter Eliasson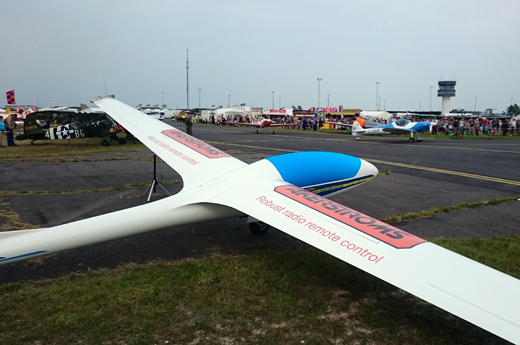 In Roskilde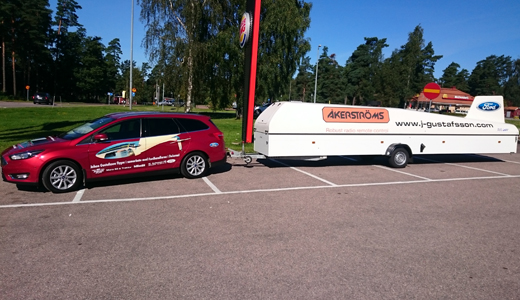 I am cooperating with Ford and Åkerströms now!
2015-08-06 Tomorrow it start!
Tomorrow evening I will fly my Twilight show at Dala-Järna, FLygfesten. Do not miss!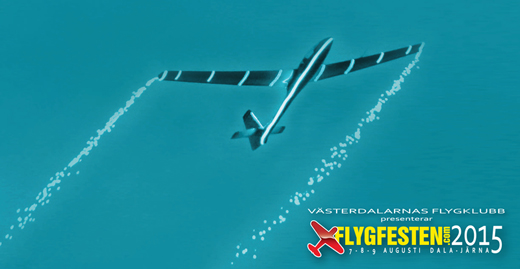 2015-07-31 Planning for Flygfest
See you at Flygfesten in Dala-Järna?
I will fly my Twilight Show Friday night at about 22:30 - 23:00. I also fly Saturday and Sunday day.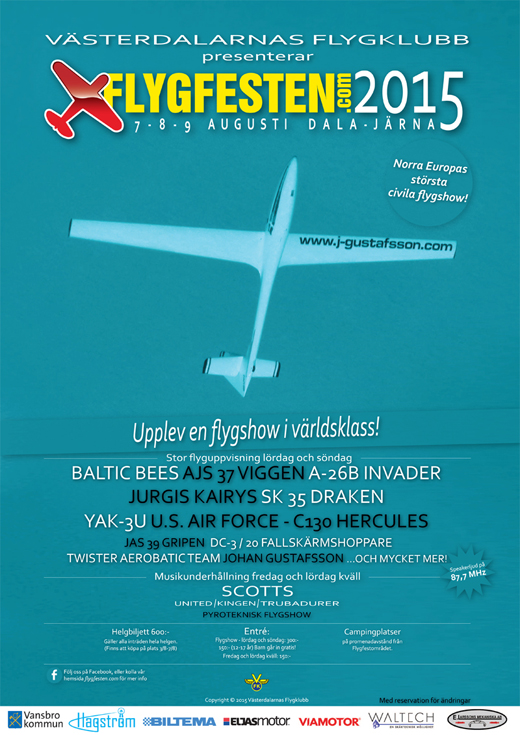 2015-07-20 Wheels & Wings Falkenberg
After a weekend in Falkenberg I managed to perform 2 twilight shows at Skrea Beach in Falkenberg.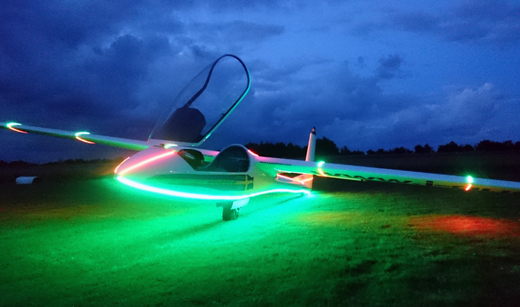 2015-07-13 Twilight airshow
on friday and saturday evening I will perform my twilight show at Whells & Wings in Falkenberg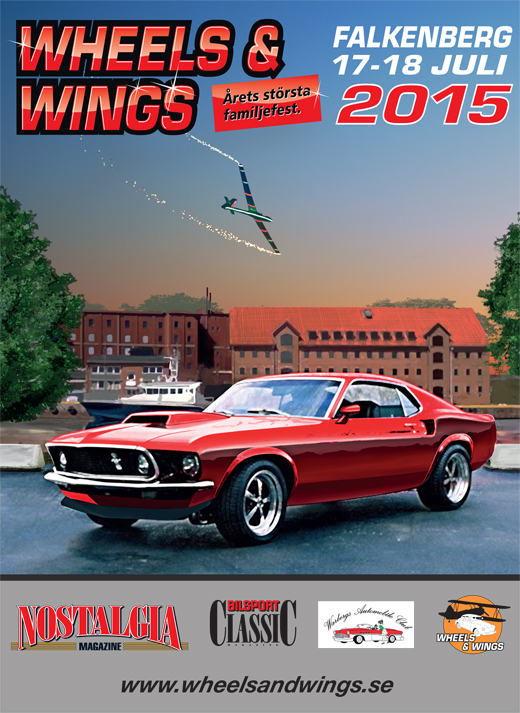 2015-06-06 New look
Yesterday I gave my glider a little new look and did some flights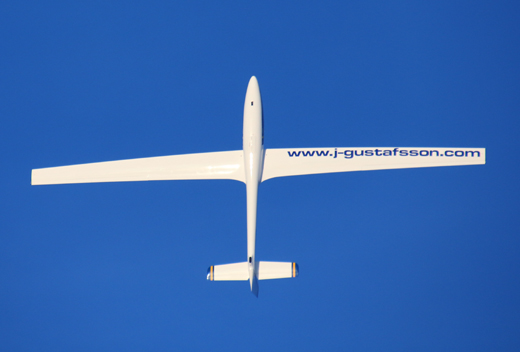 Photo: Per Erik Kock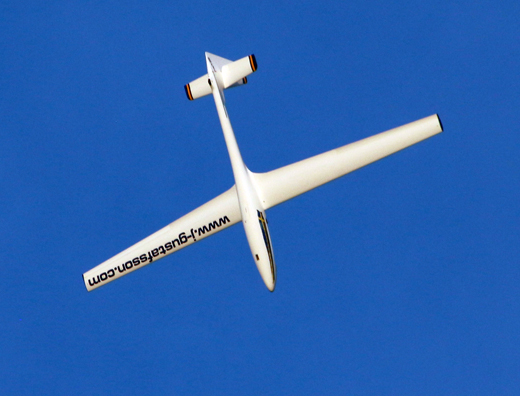 2015-05-20 flying
It was a very nice evening so I decided to do some flights with my glider.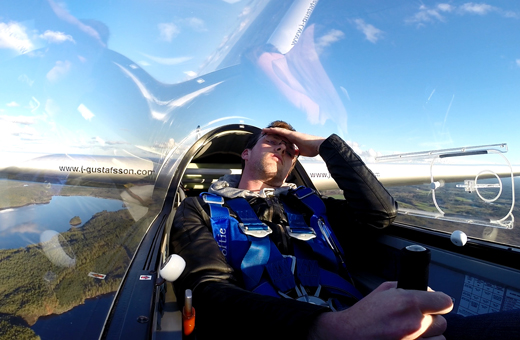 Relaxing towing in the evening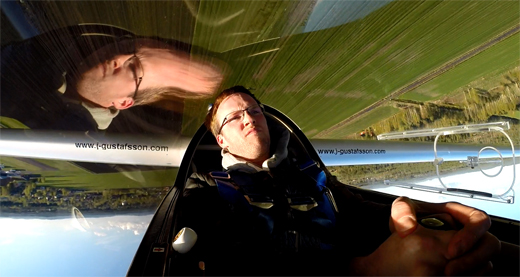 2015-04-25 Update
Finally time for some updates here at the blog. There has been many things going on the last months so there hasn't been any time left for the blog and webpage. But I will keep you updated from now on.
During the winter time there has been a lot of flying. the weather has been great and there has been great ice on the lakes around here. I landed on the ice for the first time in December and last time in March. Here is some winter flying pictures: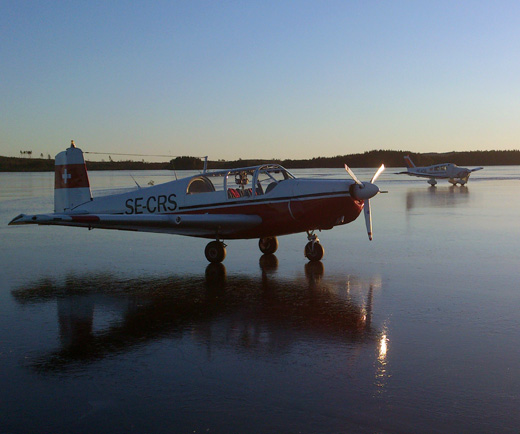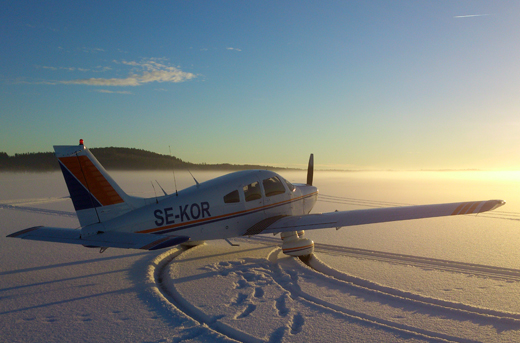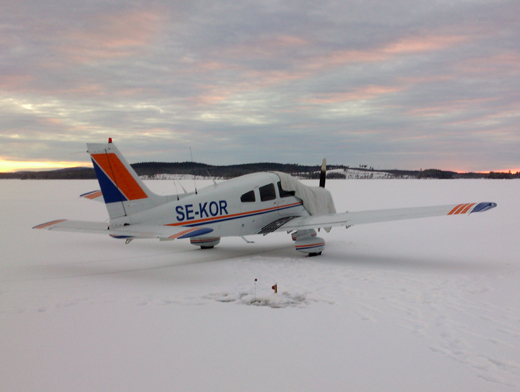 This winter I also have changed work. I quit at Peab after 1,5 years and I am now working for Åkerströms in Björbo as an mechanical engineer. I have also been to China for some work, I visited Shanghai, Beijing and Tianjin.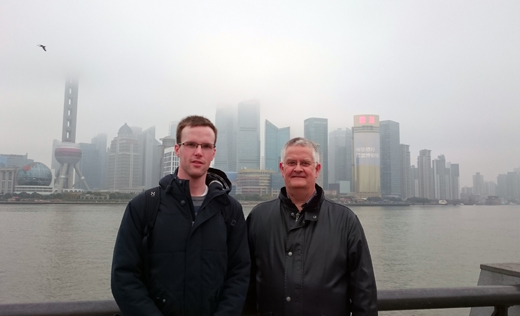 Me and Håkan in Shanghai
I have participated in the EAC (European Airshow Council) in Antwerpen, Belgien. It is an conference/exhibition for airshow business. The participants are mostly from Europe but some also from outside Europe.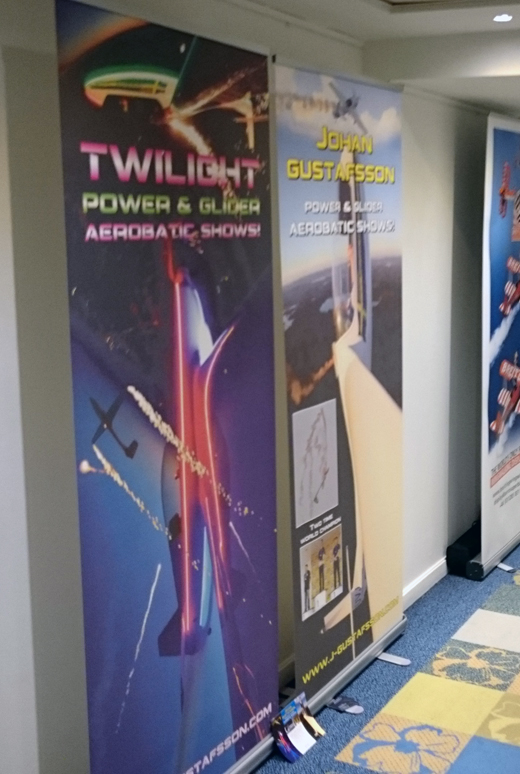 My two roll ups
I have been doing the yearly maintenace on SE-UVJ and performed some flights with it so it is ready for the 2015 season.
I have updated my calender for 2015 and I have many exiting places to fly at this summer, among others Greece and Belgium. Read more at Airshow.
It is also airshow here in Dala-Järna this summer and I am pretty involved in the work for the show and we have been working since the winter. I am not sure yet what show I will perform but it will be ubliched here later. There is a new webpage online for our airhsow, check it out for latest news: flygfesten.com
Arcive: