Blog 2011 - Johan Gustafsson
22-11-11 Billingehus 2011
Last weekend we was to Billingehus at the glider conference. We received great prizes and I also got the scholarship from Danewid Foundation as one of the year's top juniors!
Here is some pictures from the weekend:
Photo: Mikael Engström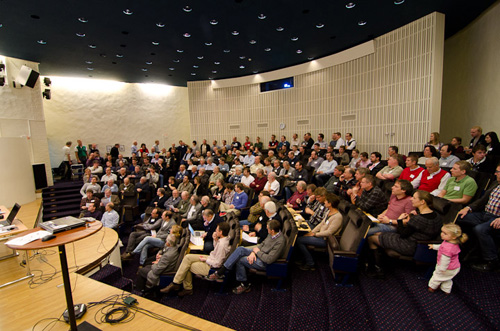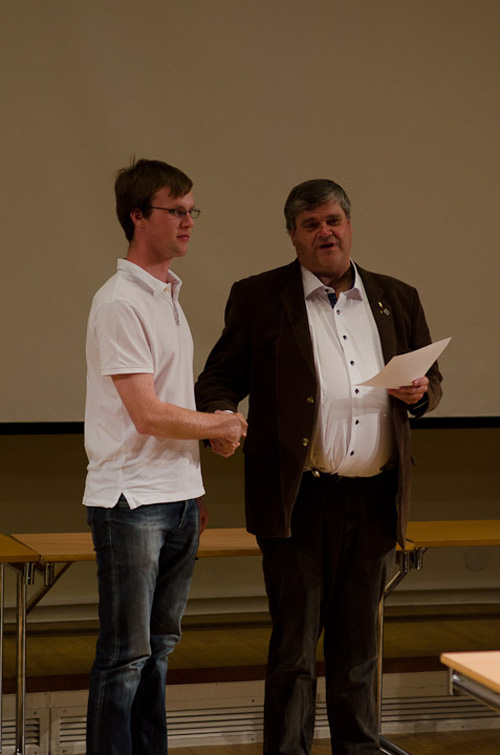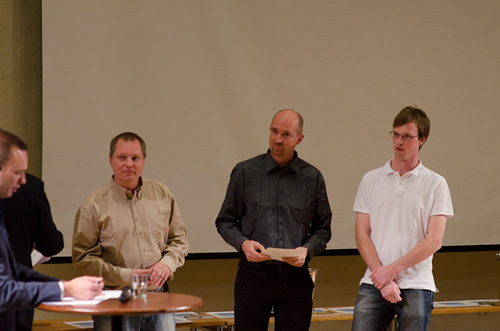 I received following Prices:
Winner glider combination Junior Class
Winner speed moment Junior Class
Winner speed moment Class 2
21-11-21 Snap and Roll
The spanish aerobatic site snap-and-roll.com has published an article about me on their page: www.snap-and-roll.com
18-10-11 FAI
FAI has published a new website where there is an interview with me: http://www.fai.org/news/personality/4945-johan-gustafsson
16-10-11 Pilot Owner Maintenance Course
This weekend I have been on Ålleberg and completed a Pilot Owner Maintenance course. The course started at 8:00 Friday morning so I chose to fly there which was a very nice night trip.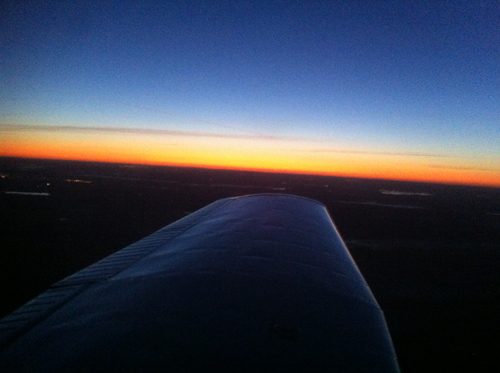 Before the sun reises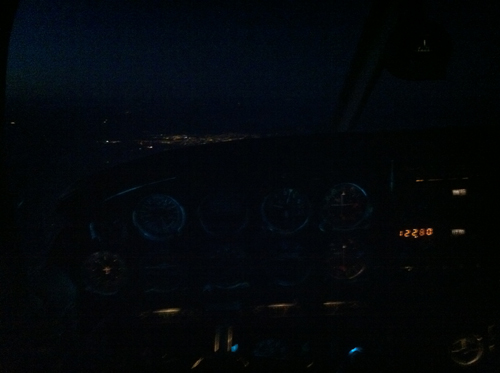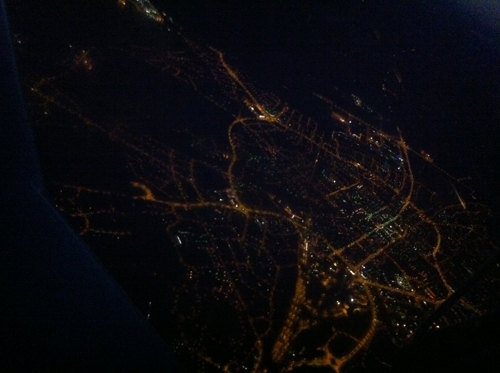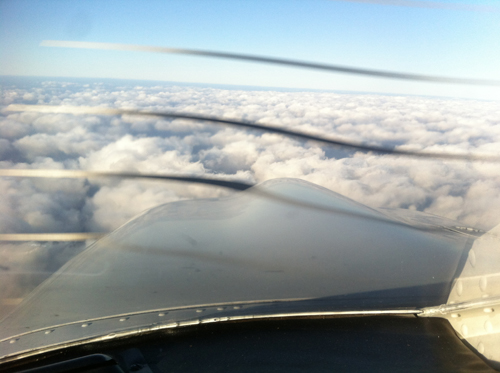 Hometrip
03-09-11 Jönköping
Now the Pilatus is mounted and ready for the final airshow this year which is in Jönköping. Read more about their airshow at http://www.flygkalaset.se/
29-08-11 Roskilde Pictures
Sorry for the bad update over the weekend but I have had poorly with network access.
On Sunday, it was possible to do a complete airshow with relatively good weather, got a little shower but otherwise clear. Here are the pictures from the weekend: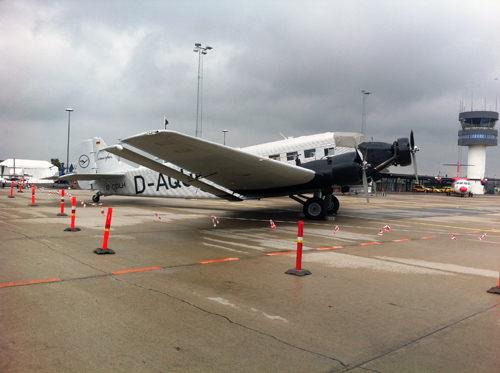 Junker JU 52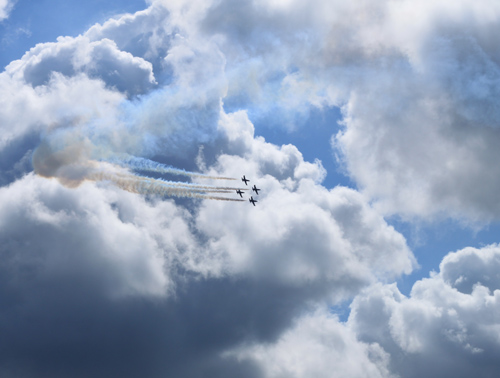 TEAM RUSS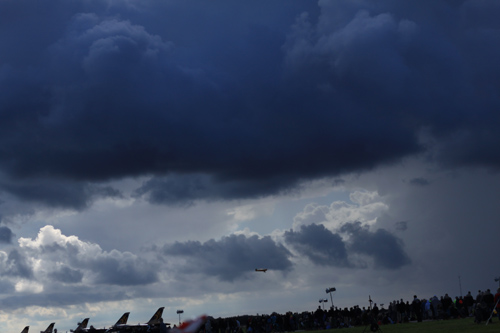 Dark showers passing during the day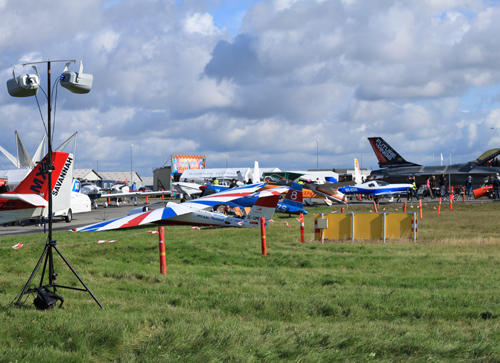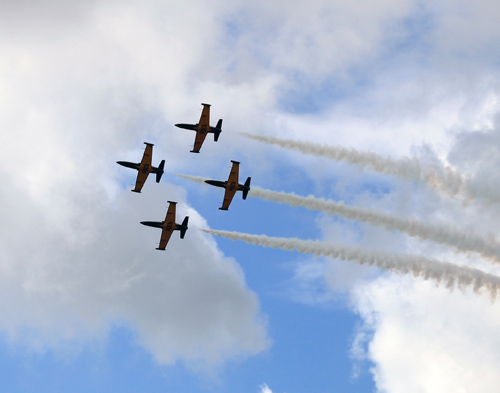 TEAM RUSS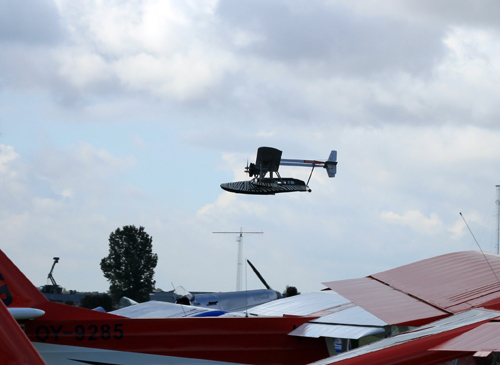 Sikorsky S38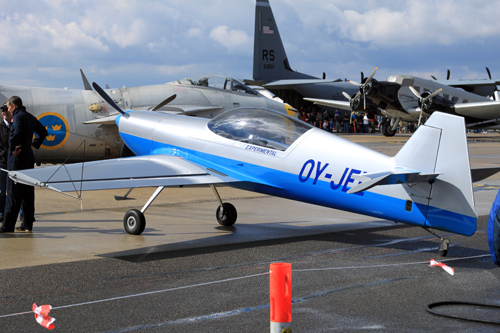 Giles 202, Nice machine!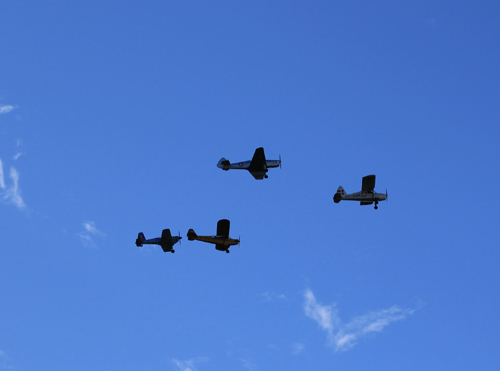 27-08-11 Roskilde
Today I woke up at six times of the continuous thunderstorm as did not ended. It has been requested and raining all day so far , So the organizers have canceled this day and hope for tomorrow instead.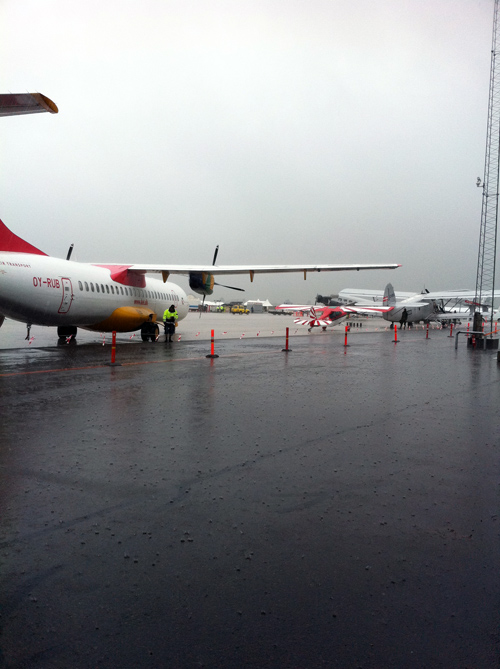 26-08-11 Roskilde
Now the Pilatus is assembled here in Roskilde!
Picture from the ferry.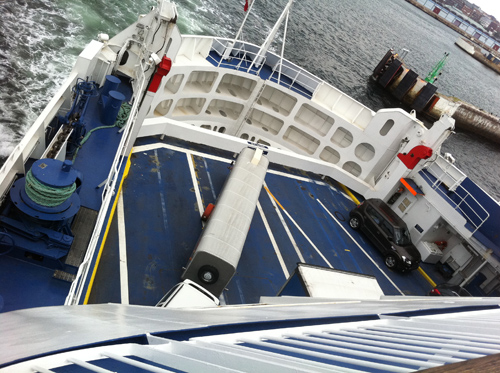 25-08-11 packing
Tomorrow it's off to the south for Roskilde, Denmark to participate in their air show.
Pilatus is in the trailer ready to go.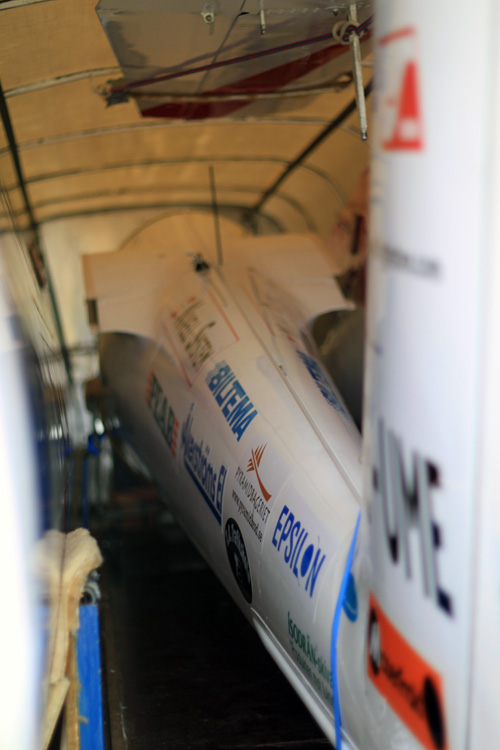 19-08-11 Kramfors
At Kramfors/Sollefteå airport. Airshow tomorrow.
13-08-11 Swedish Championship
The national championship is finished, here you can find the results.
I am very satisfied with my results because I have only been flying the fox three times before.
11-08-11 Movie
On saturday there will be the swedish championship i glider aerobatic. I will mayby fly a Fox instead of the Pilatus just for practise. I will mayby fly the Fox next year.
21 August there is a "gliding day" and we have made a small movie for that http://www.youtube.com/watch?v=nVcIOg94t0Y
07-08-11 going home
Now we are on our way from Gdynia to Karlskrona.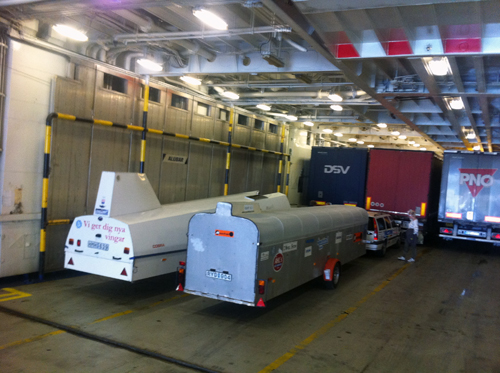 Team Sweden on the ferry to Sweden
06-08-11 WAGAC day 12
Today it has been a "mini-airshow" and closing ceremony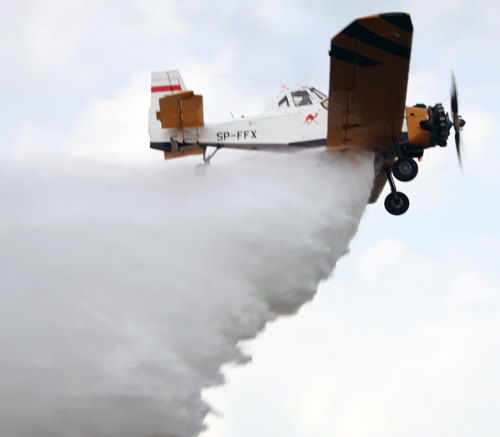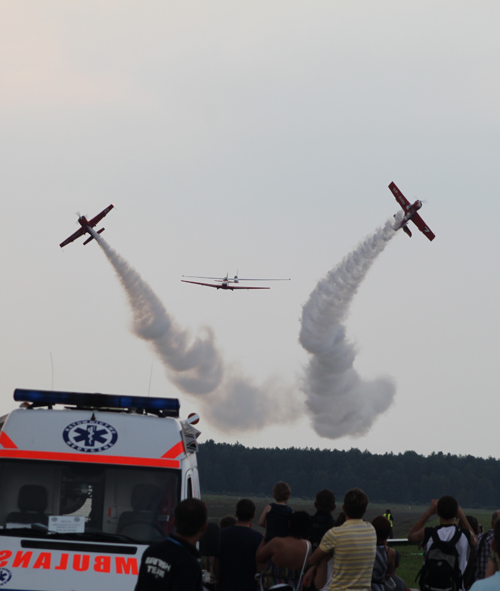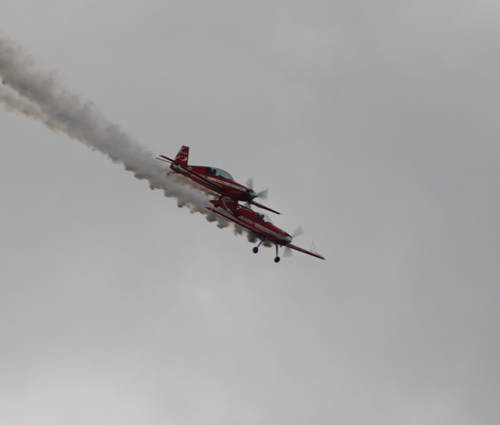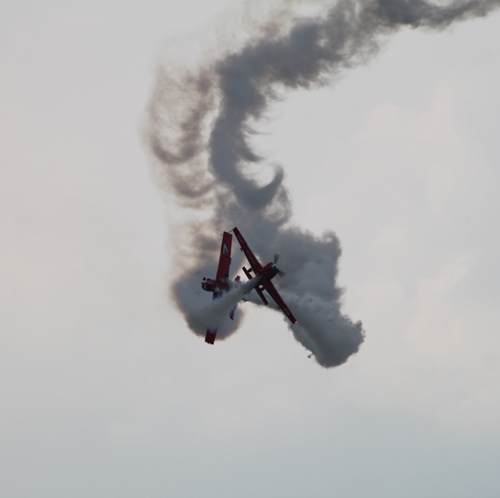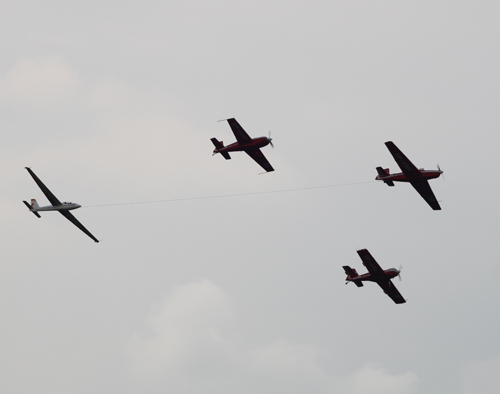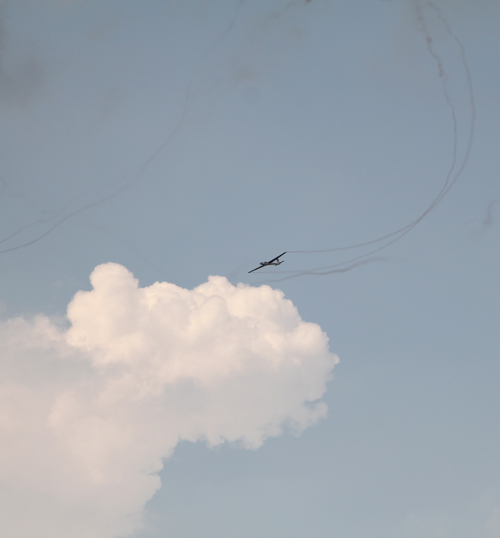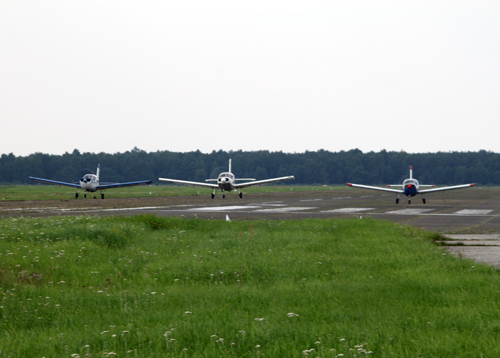 They are flying low!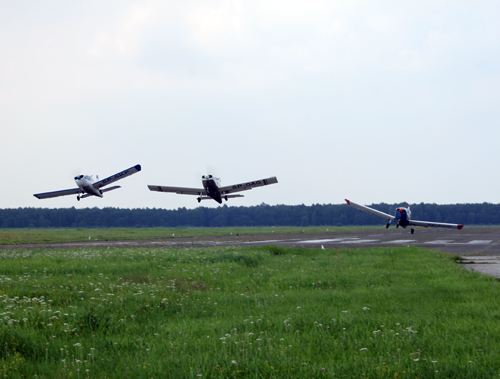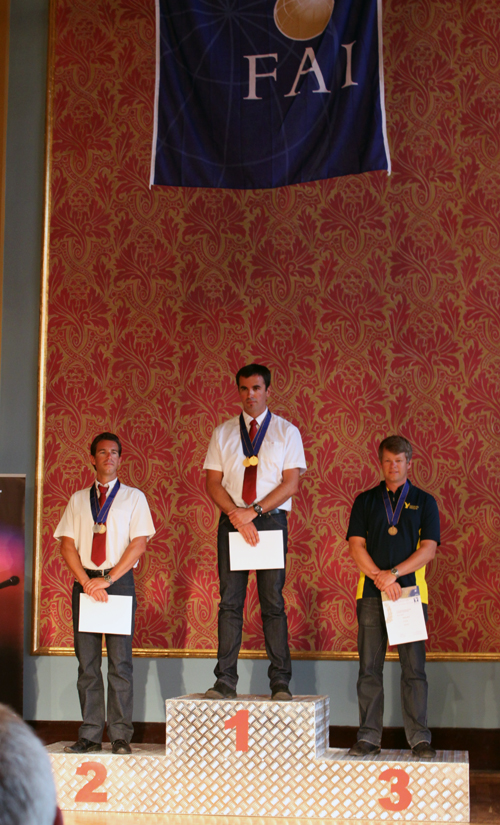 Advanced Free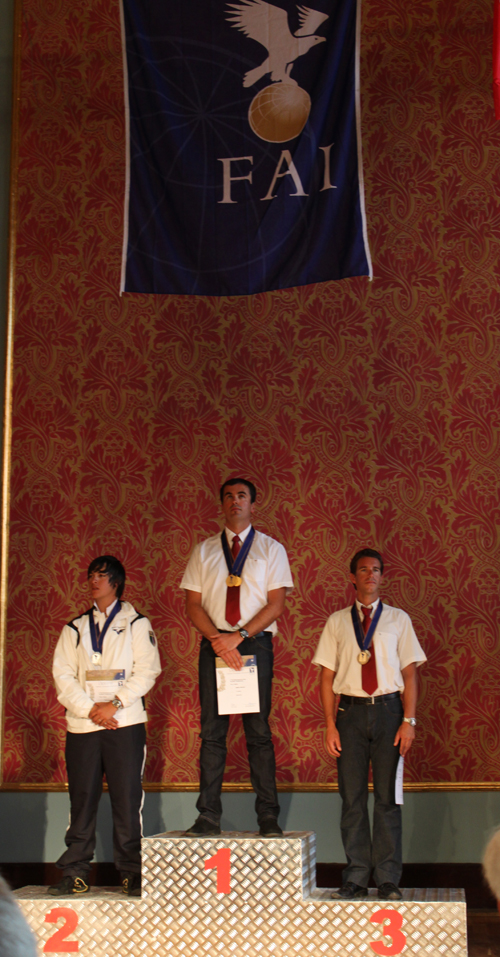 Advanced Overall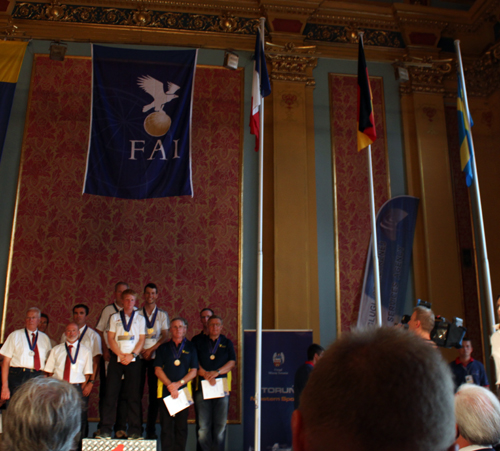 Advanced Team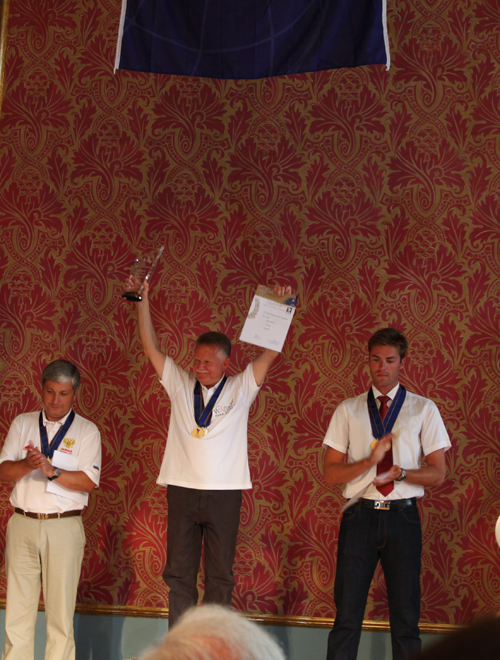 Unlimited Overall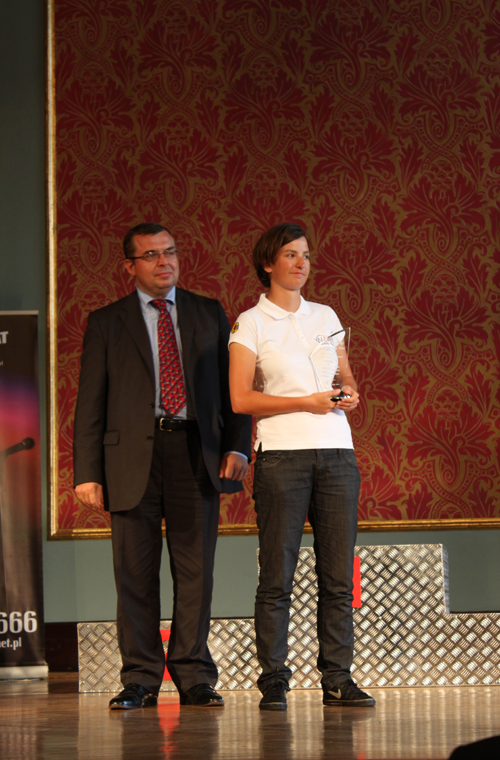 Best female pilot received a special prize, Magdalena Stróżyk.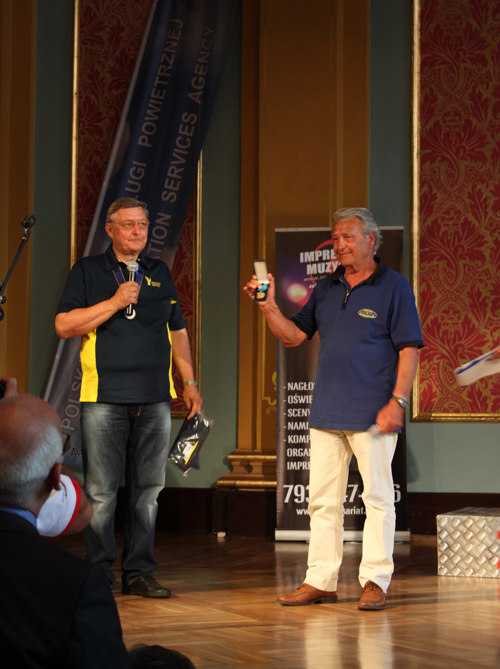 Sandor recieved a prize from swedish airsport federation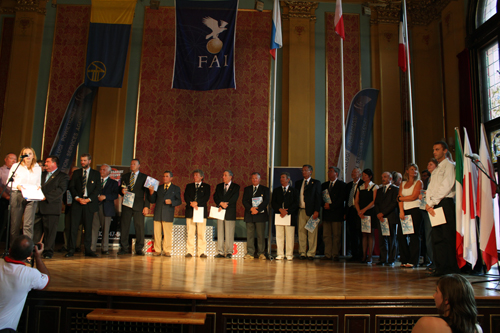 officials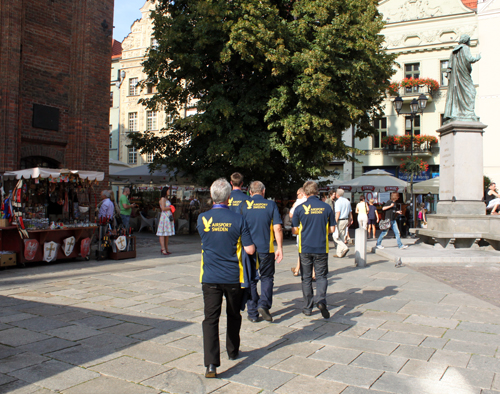 Team Sweden on the streets of Torun
06-08-11 WAGAC day 12
Then where this adventure over. We will pack our things and then becomes the closing dinner ceremony tonight. We leave early tomorrow to go over the ferry on Sunday.
It's been a fun competition with a lot of flightwith a view that the weather was miserable almost the entire first week. The whole team is pleased with the results and to get team medal!
06-08-11 WAGAC day 12
Results: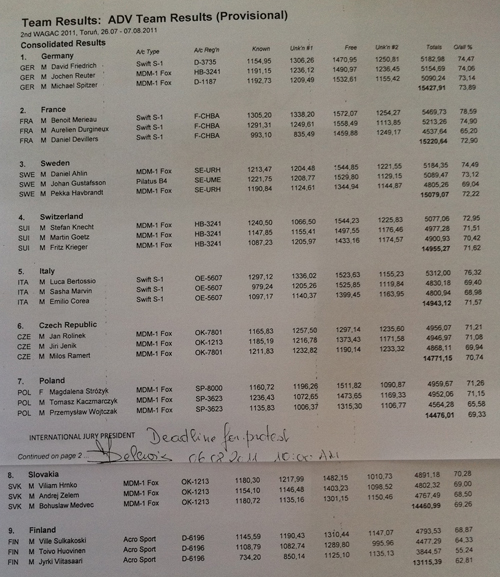 Advanced Team Results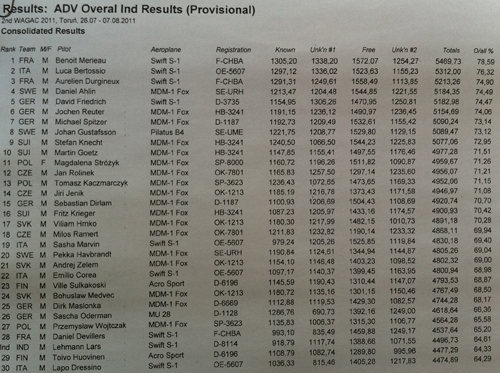 Advanced Individual Results
06-08-11 WAGAC day 12
The results are now published at "info point" on the airfield, but we have not yet been there and seen them. I will publish lists here when we has been there.
05-08-11 WAGAC day 11
The wind became a problem today so it was delaying all flights. Advanced has just flown clear. The organizers have decided that there will be more for either Advanced or Unlimited. Now we are waiting on the overall results individually and Team Results!
05-08-11 WAGAC day 11
Just found out that we will probably have to fly another unknown program today. They have divided us into three groups according to rankings so group 1 (as I and Daniel is in) will be able to fly after group 1 unlimited. Then Group 2 unlimited and Group 2 advanced and so on.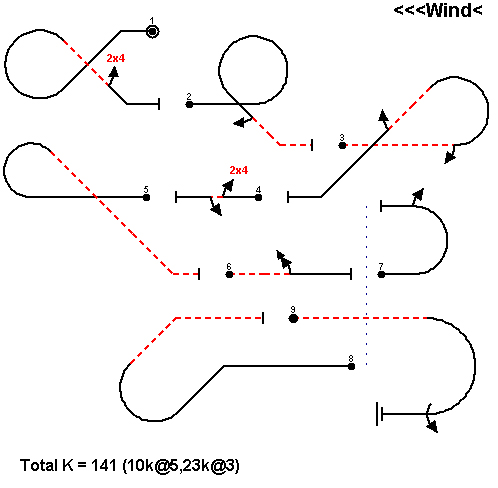 Unknown III Advanced
05-08-11 WAGAC day 11
Now I and Daniel have flown, Daniel did a really good flight. Mine was not so good. But it was more in the upper part that made less successful flights so it can be exciting to see the full results after the flight. Daniel has a chance at another medal!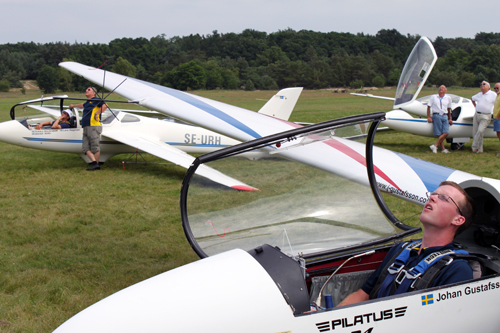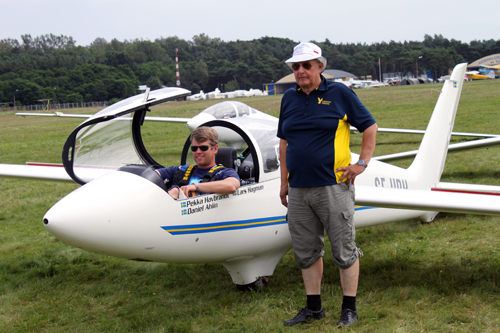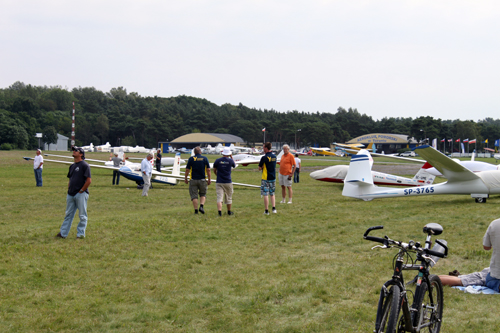 04-08-11 WAGAC day 10
Now there's overall results for the Advanced after 3 flights!
Overall results
We are very satisfied that be 4 and 5 in total, it is thanks to three regular and good flights. Pekka got zero on his tailslide in the free program which was sad because the rest of the flight was really good!
Daniel flew to a bronze medal today for the free program, which was great!
Tomorrow wait another unknown program. It will be flown during the morning so I update when we have flown.
Team results looks like this: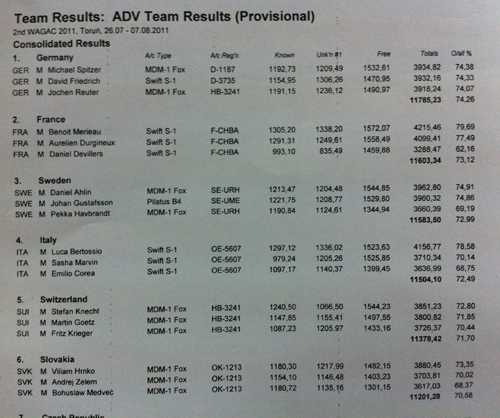 We hope to improve results tomorrow, it is so close so we can climb a few placements but also collapse.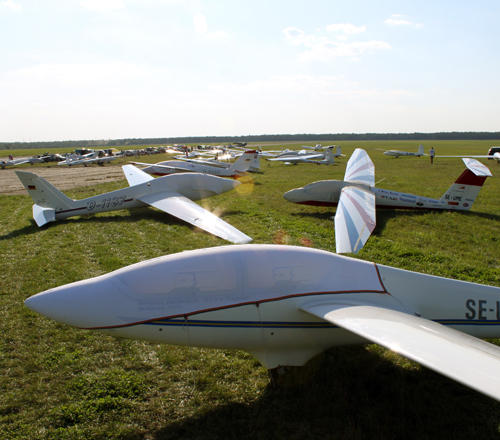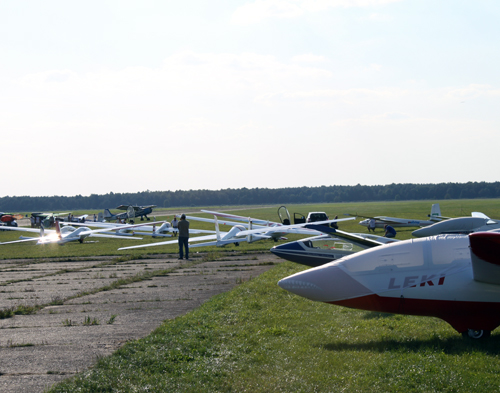 04-08-11 WAGAC dag 10
Now have all flown and Unlimited will make their four flights. With luck we may even fly a fourth flight tonight! The results have started to come for today's flight (free), Daniel flew really well! Now I hope and Pekka on the good results! Results Free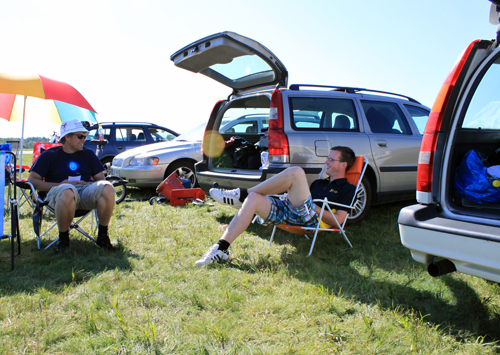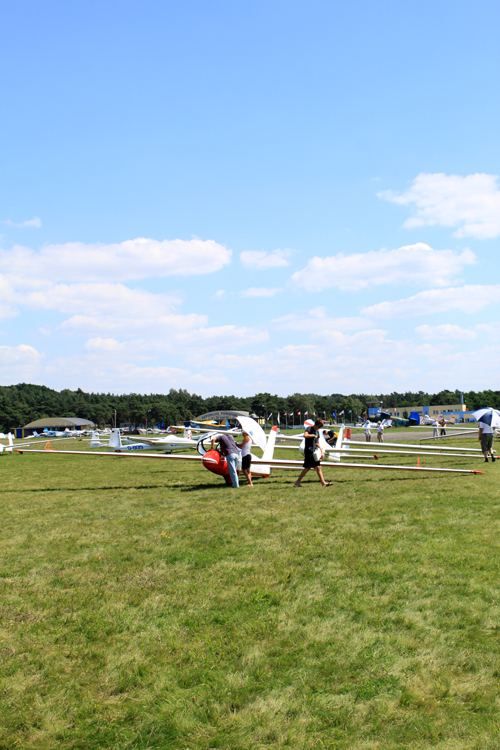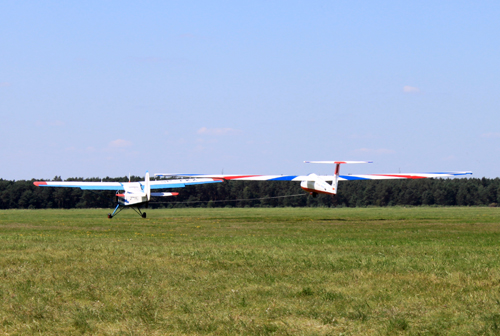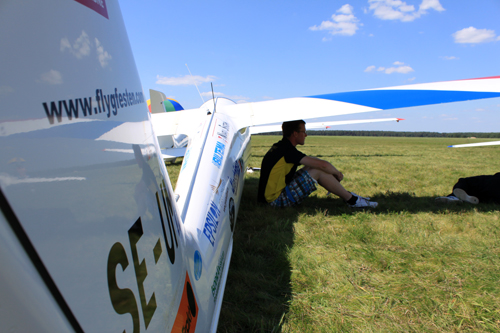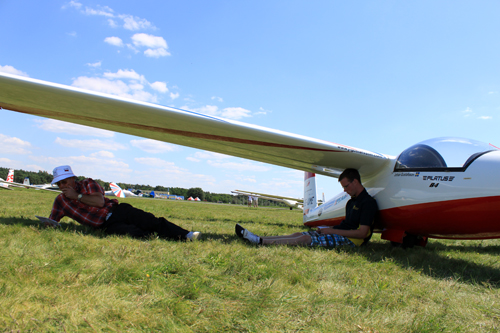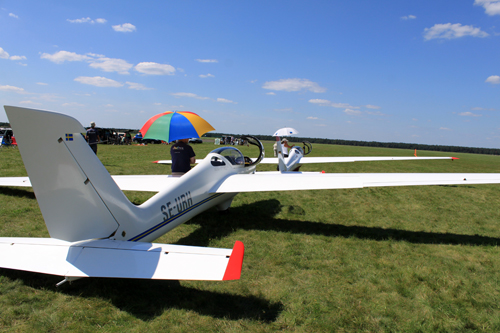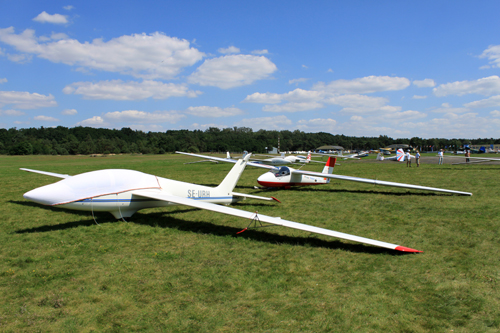 04-08-11 WAGAC day 10
Daniel has flown and did it well! Now we are resting in order to be in shape when I and Pekka will fly. We have also been Unknown progarammet to be flown in the morning.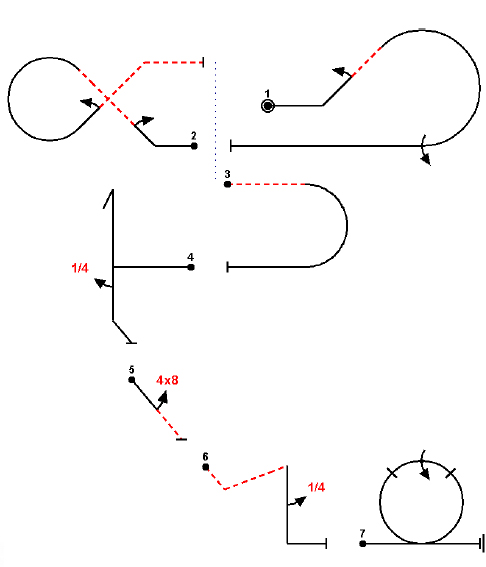 Unknown II
03-08-11 WAGAC day 9
All results will soon come in and there was no great placements today for us in the Swedish team, but we have made good flights with stable scores. Tomorrow we fly our free program, Daniel has start number 7, Pekka 36 and I start last (38). We hope for a good Team Results and that we may place ourselves well in total if we continue with regular flights.
03-08-11 WAGAC day 9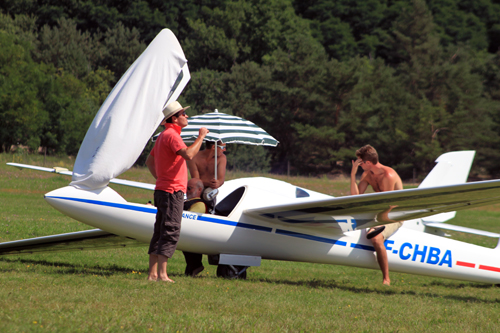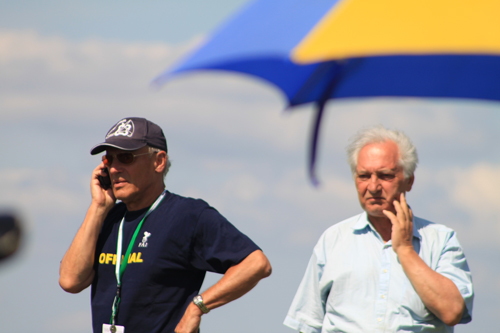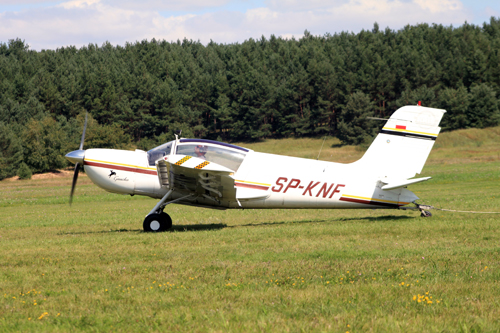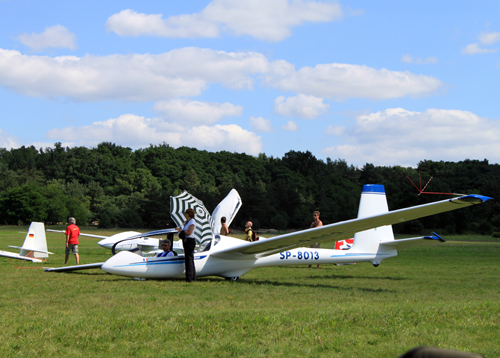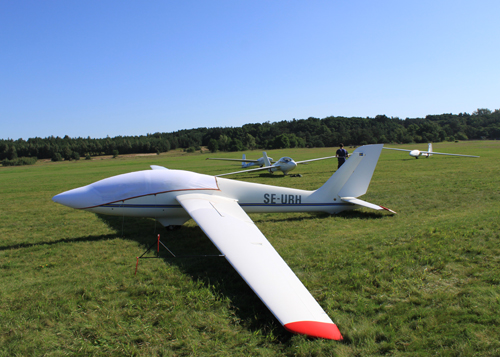 Swedish Fox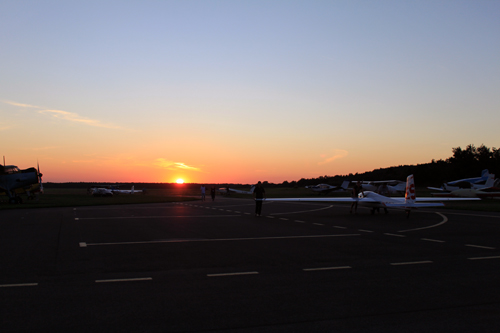 Yesterday night.
03-08-11 WAGAC day 9
I have benn flying and I am satisfied with my flight but it was not perfect. Now are we waiting for Daniels flight! Results for Unlimited Unknown is available here: www.civa-results.com
Advanced Unknown results will be published here: www.civa-results.com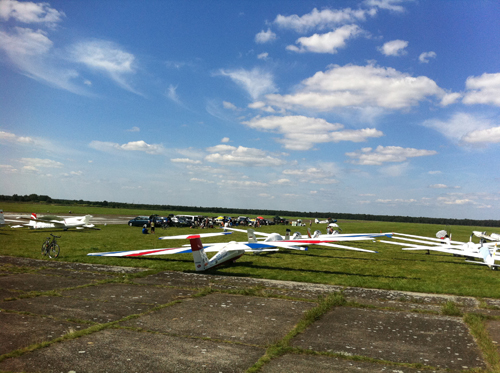 03-08-11 WAGAC day 9
Pekka has been flying and made a very nice flight. Now we hope that me and Daniel can do some stable flights.
03-08-11 WAGAC day 9
Today we have clear blue sky. Unlimited will start to finish their unknown sequence, t hen Advanced will begin the Unknown too.
02-08-11 WAGAC day 8
Updated result! www.civa-results.com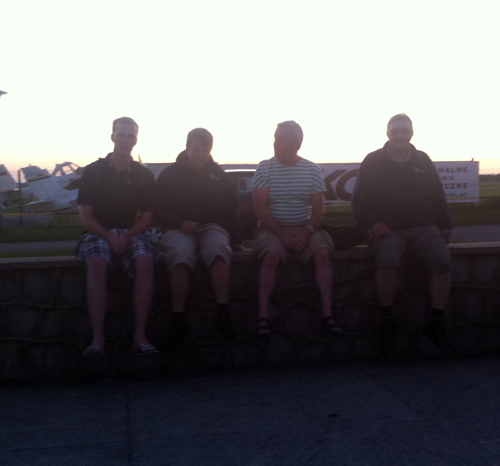 waiting for results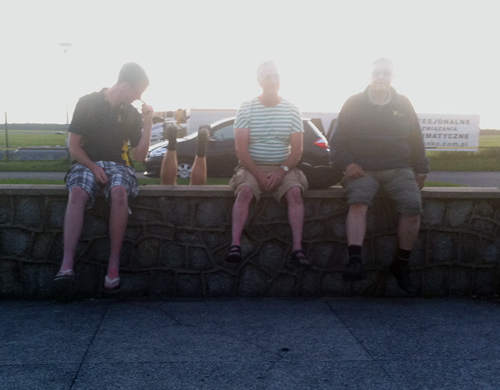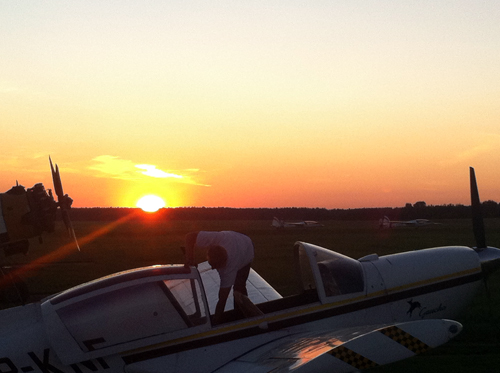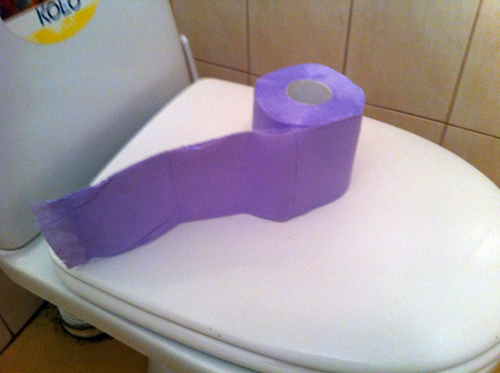 Purple paper...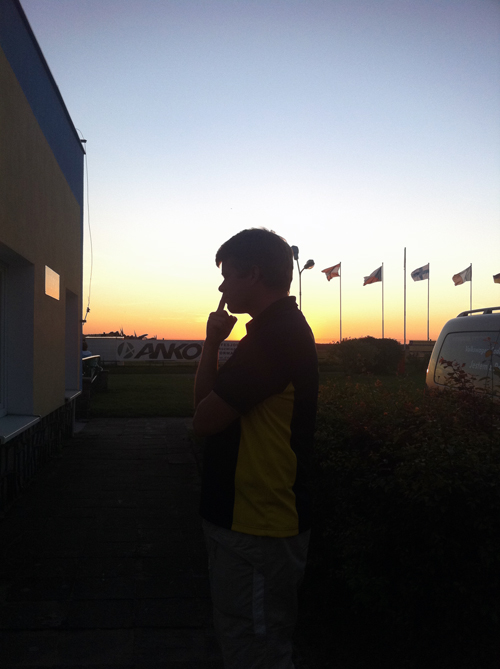 02-08-11 WAGAC day 8
Now there is some results from Advanced published, my result is missing. But pekka and daniel have good results!
www.civa-results.com
Dalarnas Tidning wrote an article today:
www.dt.se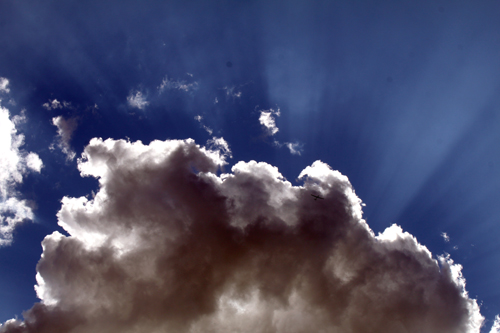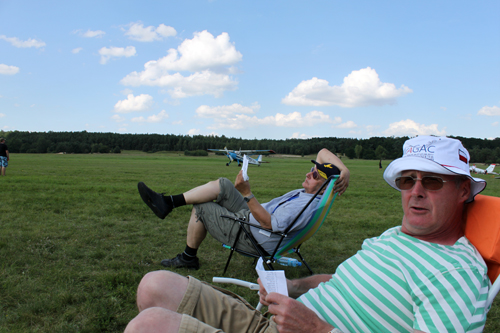 02-08-11 WAGAC day 8
Daniel is done with his flight and he was doing good. We hope and belive that we can have a good team result!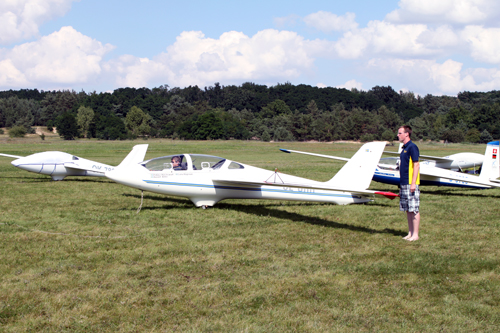 02-08-11 WAGAC day 8
Now it is lunchbreak, Daniel is the next pilot. Pekka meda a nice flight.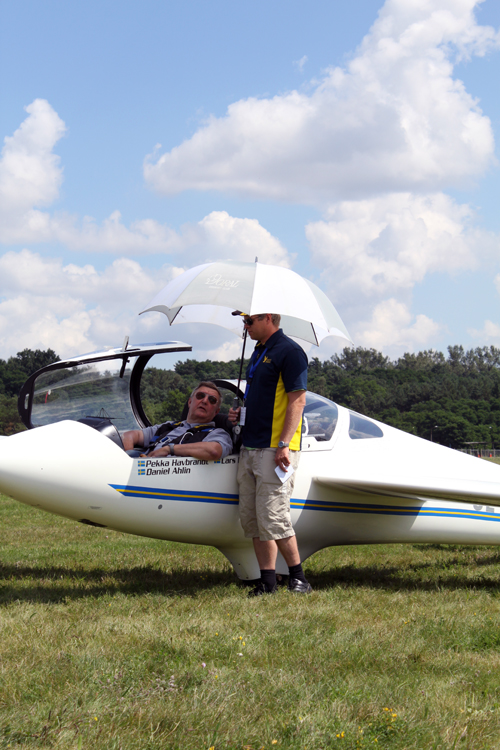 I've got a "B(e)4 Power Shot" of Martin Goetz from Switzerland, he thought I needed it for the unknown program! :-)
02-08-11 WAGAC day 8
Advacnced are preparing for flight, first start at 09:45. My pilatus is redy. I will come back when I have landed.
02-08-11 WAGAC day 8
Unlimited finished yesterday, results you can find at www.civa-results.com
There is low clouds even this morning so I do not think there will be any flying for a while.
01-08-11 WAGAC day 7
There was no flight for Advanced today. I do not know if Unlimited flew clear or if there were any flights left. I went home when I found out that there was no flight for me today, it is better I sleep so I'm alert tomorrow then it will almost certainly flight.
Here are some photos from the day: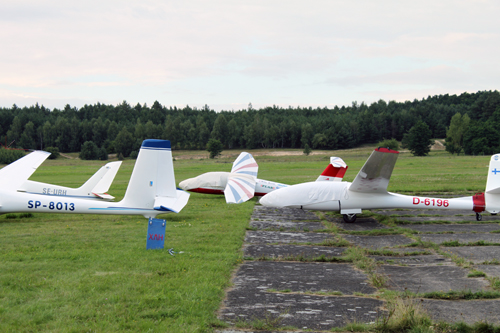 Pilatus redy for start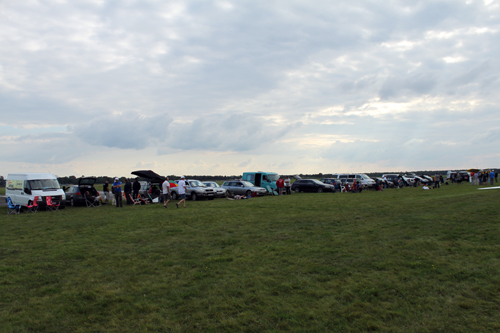 Bbasecamp when start RWY29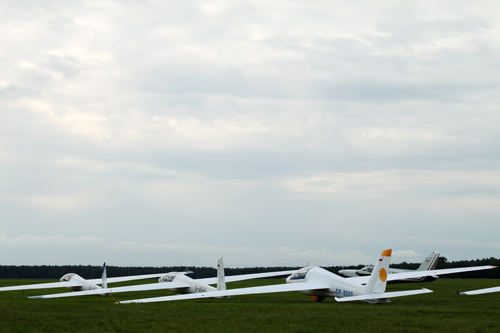 Some Unlimited competitors lined up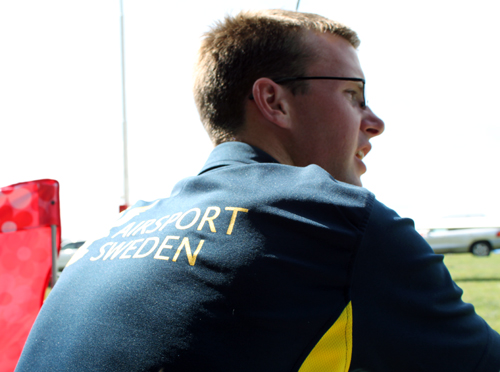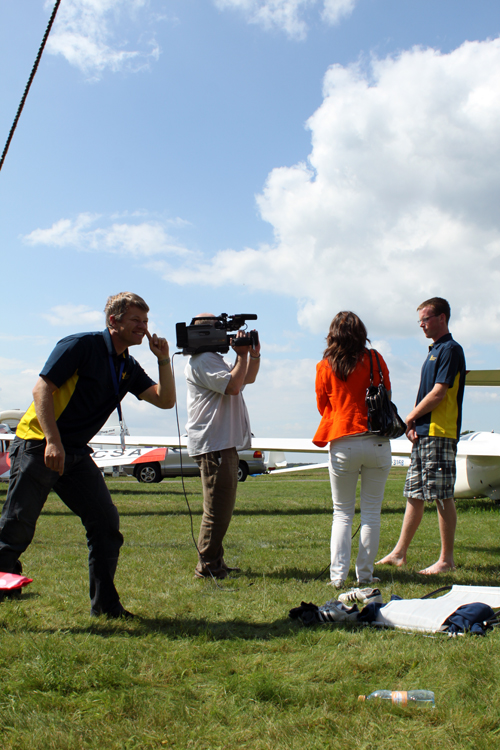 Polish TV interviewed me, Daniel fooling.
01-08-11 WAGAC day 7
there is 5 or 6 flights left in unlimited before we can start flying advanced. It is too much wind right now so we have to wait.
01-08-11 WAGAC day 7
Now it's flying again, unlimited will fly clear then it will be advanced and I have start number 6 so I should get to fly today if the weather not is getting worse.
01-08-11 WAGAC day 7
Cloud base rises but is still too low, the wind is around the limits. Hope it will be flyable soon!
We have recived the flying order for the second flight, the unknown sequence: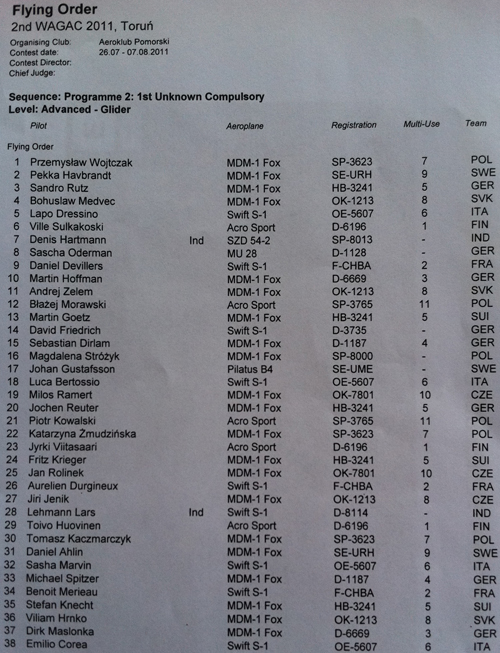 01-08-11 WAGAC day 7
BKN020, cloudbase 2000feet
01-08-11 WAGAC day 7
We have low clouds and we are waiting on more info from the organizer. Latest info was BKN015, which means cloudbase at 1500 Feet.
31-07-11 WAGAC day 6
Unlimited have done 7 flights today. We hope that the weather will be good tomorrow so that they can finish the known program and so we can fly through Advanced too.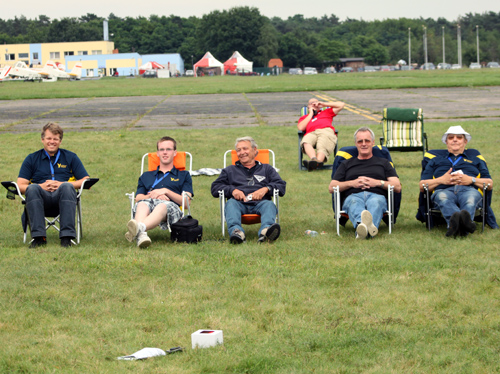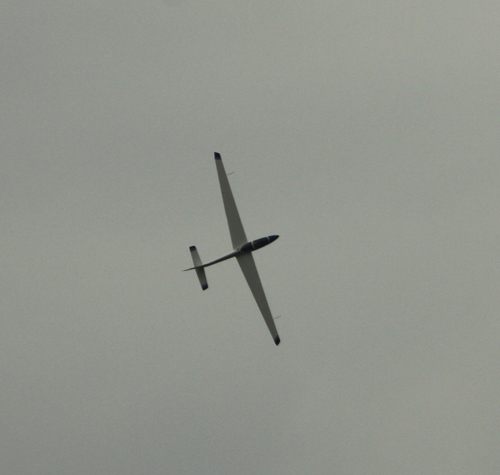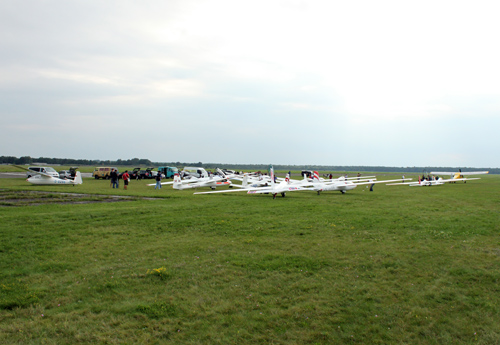 31-07-11 WAGAC day 6
Competition day for Advanced is canceled but there is still some hopes for Unlimited.
31-07-11 WAGAC day 6
The weather is getting better and better. Cloud base around 800m. There are ideas that Unlimited should fly split programs, that is a sharing of a program so it is done in two flights due to low cloud base.
31-07-11 WAGAC day 6
The weather is getting better and the organizer hopes in flying today. Unlimited will begin to fly. Next briefing 15:30.
31-07-11 WAGAC y6
Now it happens stuff! Suddenlyit is briefing, it seems to be flying today! Will come back soon...
31-07-11 WAGAC day 6
It does not happen much here in Poland right now. We pass the time in different ways, now we are going to eat something.
31-07-11 WAGAC dag 6
Still bad weather...
30-07-11 WAGAC dag 5
Another day without flying. We played bowling and ate with the Finnish team, very nice.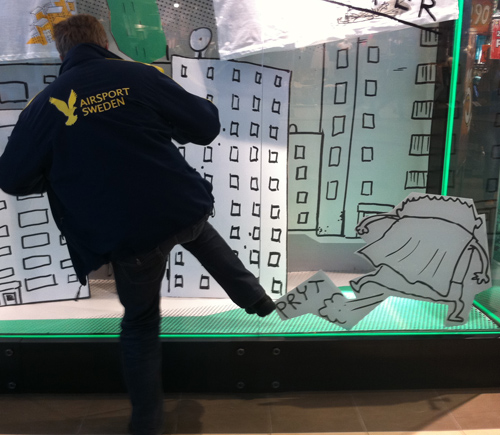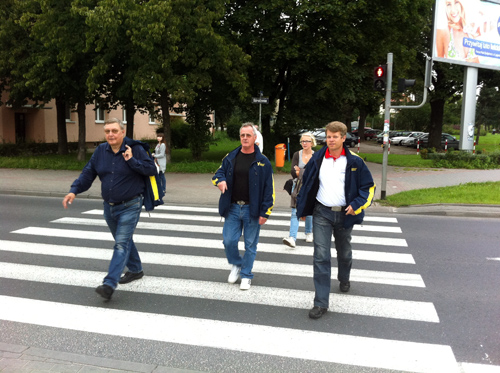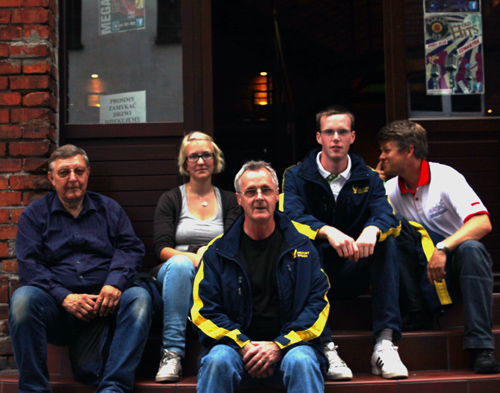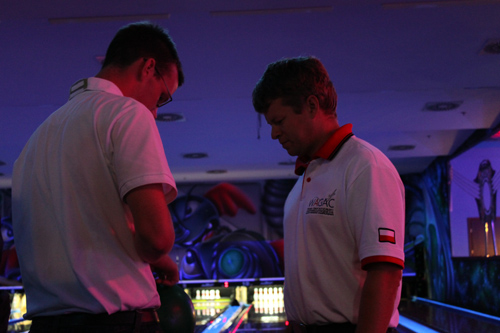 30-07-11 WAGAC dag 5
All books and crossword puzzles is running out now ... many hours of waiting, it will be.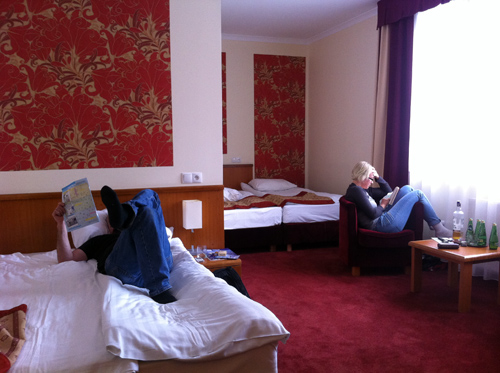 30-07-11 WAGAC day 5
Next info 13:00, cloudbase 360m
30-07-11 WAGAC day 5
Next info 11:00
30-07-11 WAGAC day 5
Briefing postponed, next info 09:00. Seems like it could be one more competition day without flying.
29-07-11 WAGAC day 4
Just another competition day without flying. We got the unknown program today as we be flying as second flight just the weather are good enought. Then we were looking at a little Polish drifting.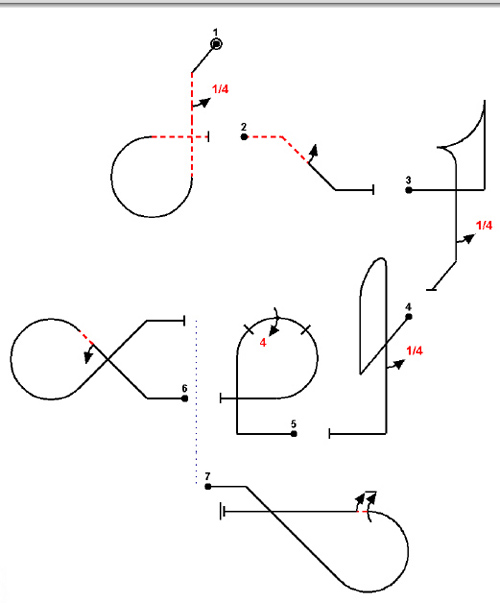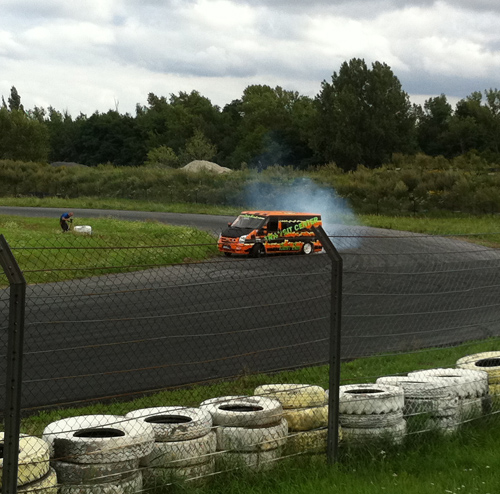 29-07-11 WAGAC day 4
Next info about briefing at 14:00. The Unknown sequence will also be showed for all Team managers.
29-07-11 WAGAC day 4
Fog lifted and it was really nice for half an hour, then a cloud cover from West drove in so now it's overcast again. We are just waiting for next info at 13:00.
29-07-11 WAGAC day 4
Just woken up and sees that it is the first morning in contest that I woke up and could see that the sun shines the houses next door. However, it is also lower fog but I hope and believe that the sun burns them away pretty soon. Today there are chances for flight!
28-07-11 WAGAC day 3
This competitionday is canceled, the sun has looked out bur still low clouds. Next briefing tomorrow at 08:00.
28-07-11 WAGAC day 3
Today we have not even had a briefing, but the day is not canceled yet. They say that there is a slight chance of flight this afternoon or tonight. It has become a little better weather as well, the rain has stopped and it is a bit brighter. br> Today we amused ourselves with some shopping at a shopping mall.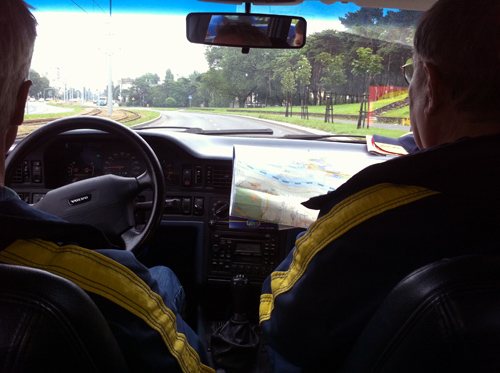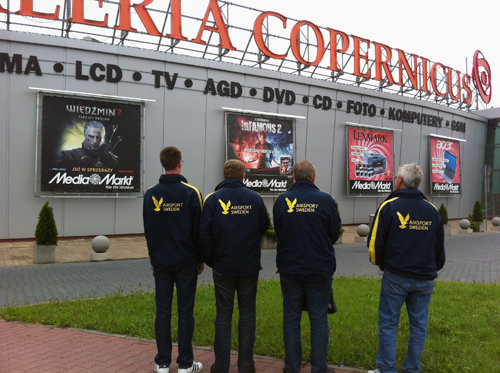 27-07-11 WAGAC day 2
It has been raining all day today but we have selected all maneuvers to be in the unknown sequenses. Then we also had the opening ceremony.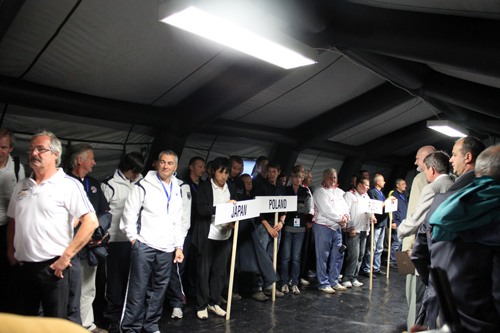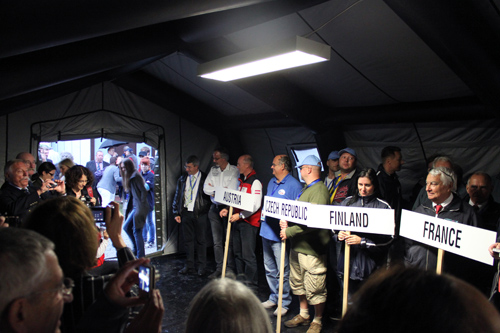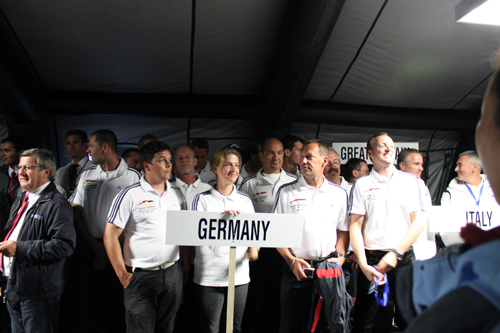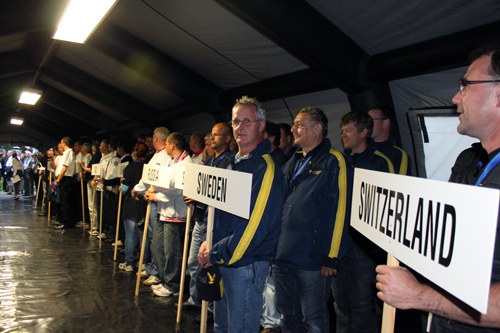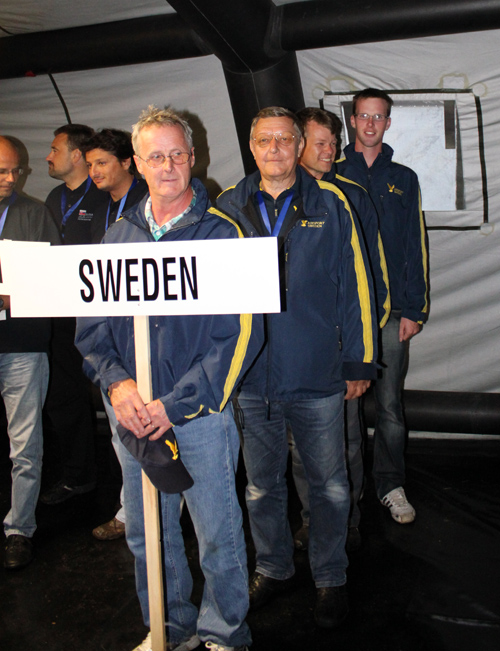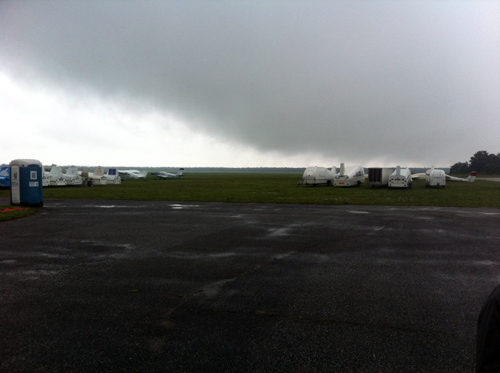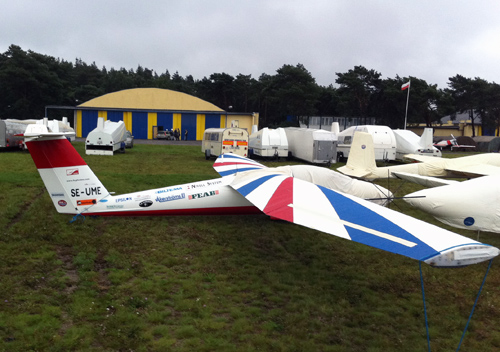 27-07-11 WAGAC day 2
Now I have got the start lists: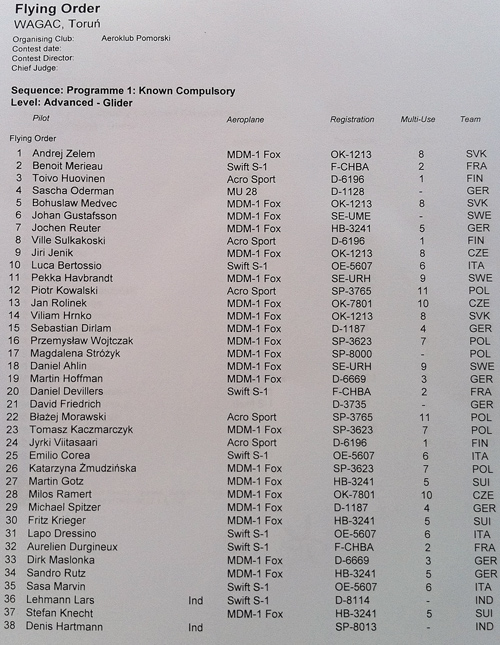 Advanced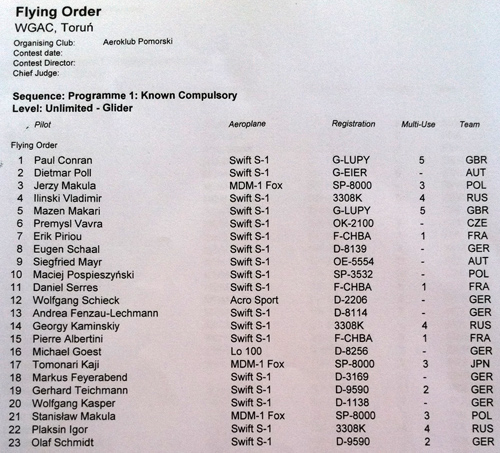 Unlimited
27-07-11 WAGAC day 2
The first day of competition is canceled, rain and low cloud base.At 15:00 we are going to choose the maneuvers to the unknown sequences. And at 19:00 it will be a opening ceremony.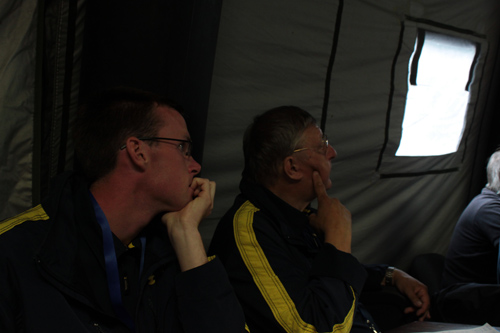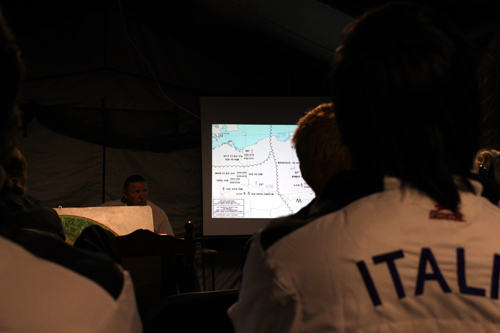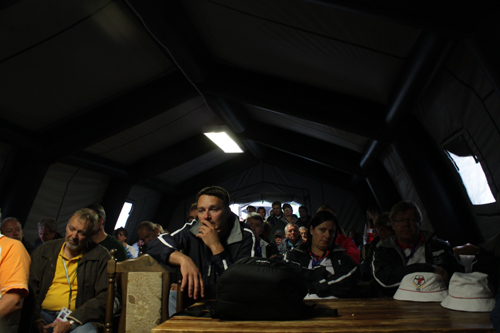 26-07-11 WAGAC dag 1
We took a walk when we were out for dinner.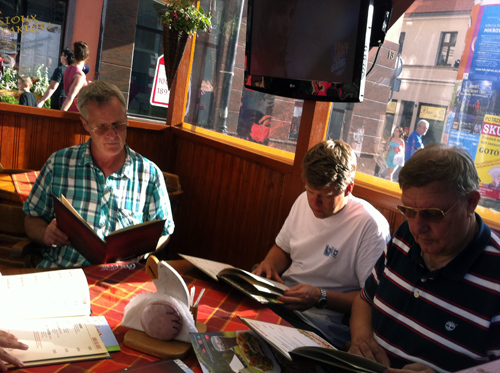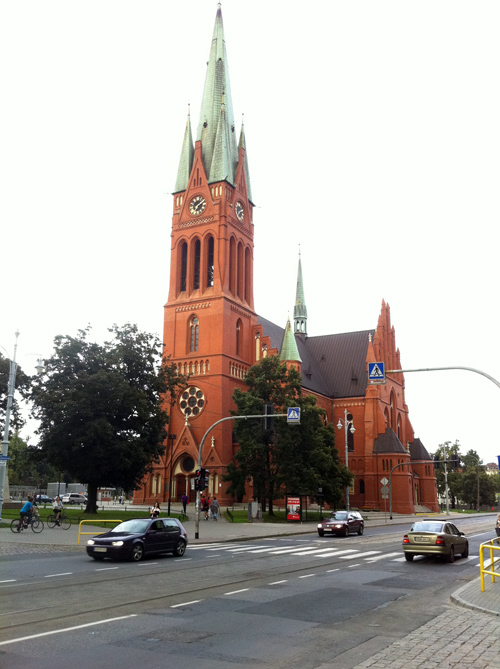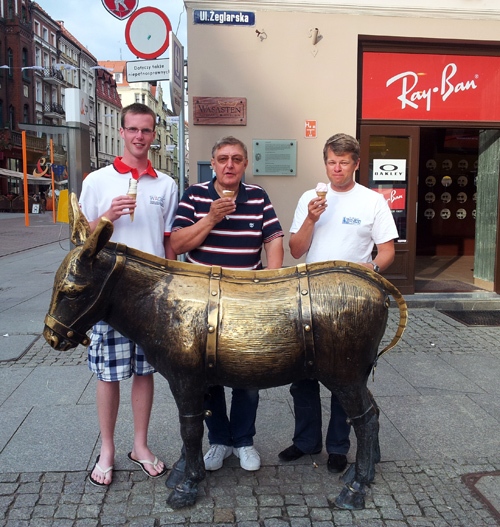 Team Sweden eats icecream!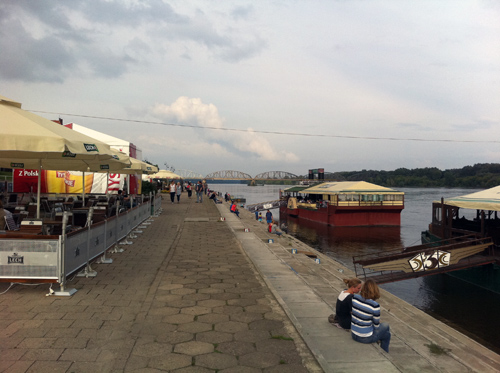 26-07-11 WAGAC day 1
The weather was better and the sun peeped out, but the clouds were still pretty low. But many still wanted to fly to get familiarize themselves with the box and the environment for tomorrow starting the seriousness. We have breifing starting at 9:00 and after that it will be competition depending on the weather!
There are many aircraft on site now, and probably there are many participant also, we has not received any list of participants yet which is a bit boring. I guess it comes one tomorrow with the start list, I'll post it here as soon as I can!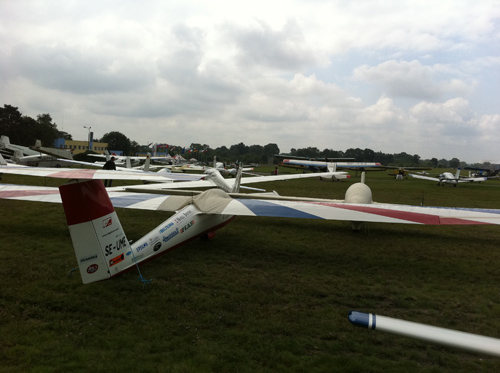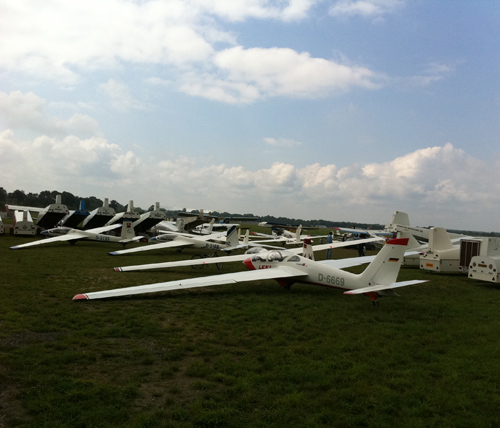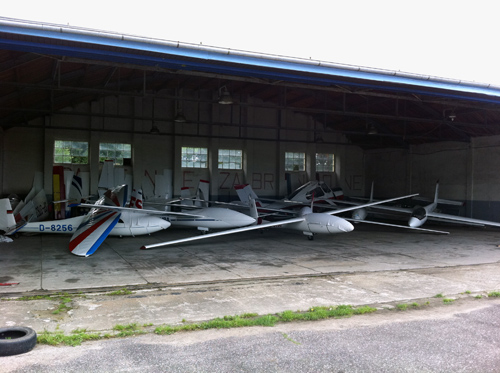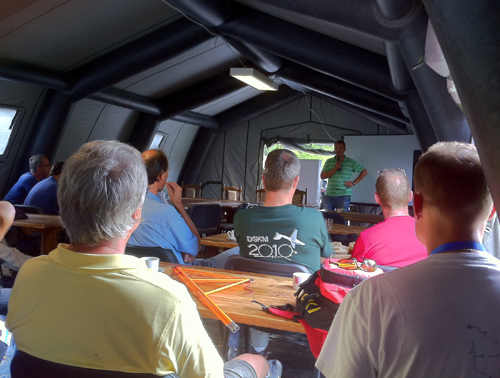 Trainingflight briefing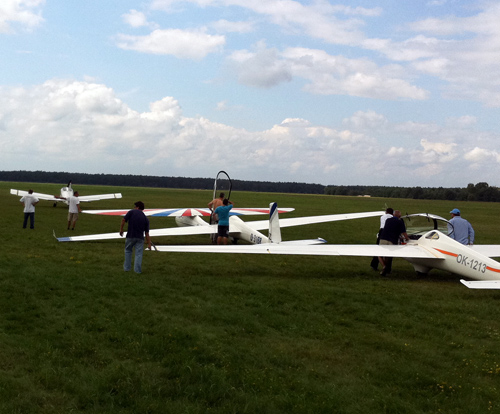 LO-100 redy for start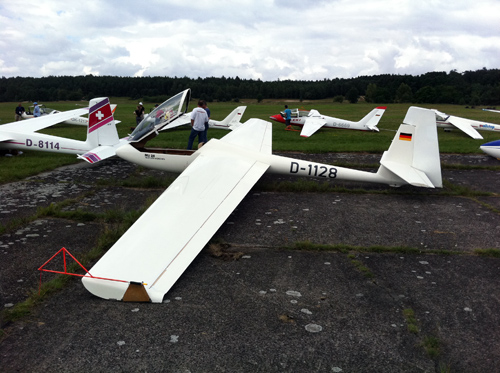 Mü-28 , interesting glider!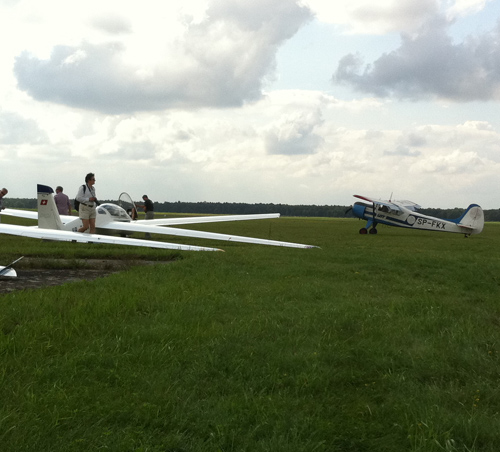 I think that it is a Yak 12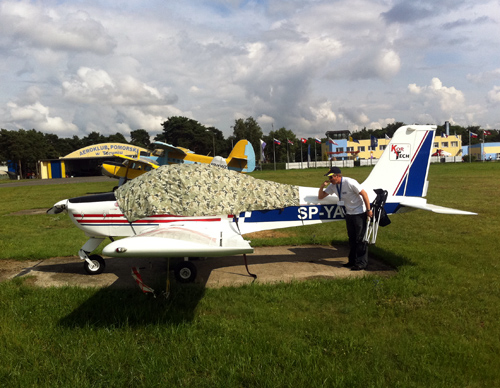 Daniel likes the registration, it means puke in swedish
26-07-11 WAGAC day 1
Today is the first day of the World Advanced Glider Aerobatic Championship 2011. There is no contest flight today but there's briefings and a little paper making. I've fixed all the papers so I am registered and approved.
There is low clouds but no rain today. If it becomes clear, we hope to get a training flight, but there is many who did not fly at all here so they have priority.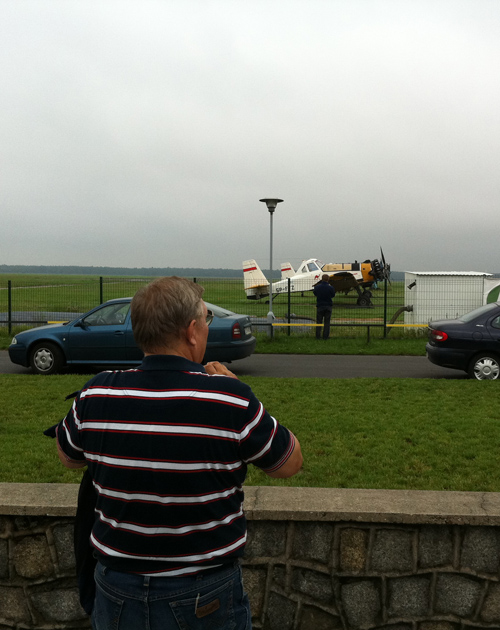 25-07-11 Torun day 2
The weather got better towards the afternoon but not good enough for flight so we took a walk around town and went into some shops. Then we explored also the relaxation area at the hotel.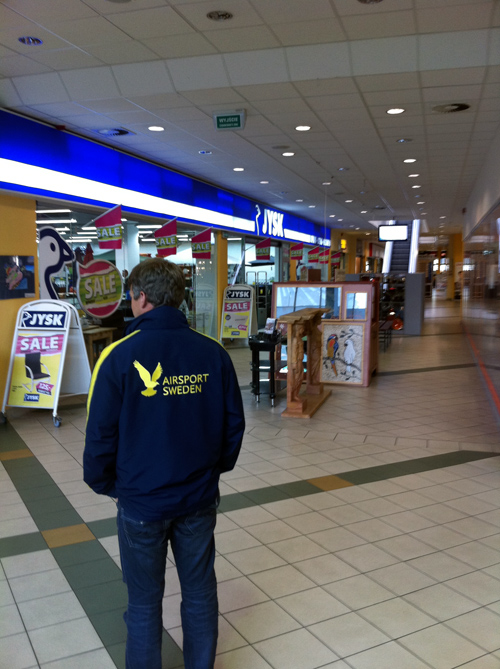 25-07-11 Torun day 2
Today it is raining here in Torun, so it will probably be no practice today. But when we have time to do other things that also should be made before the competition.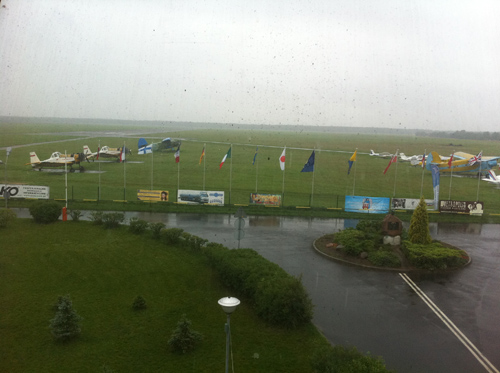 24-07-11 Torun day 1
Today we have established ourselves at the airport and the hotel in Torun. I have also done two flights to get comfortable with the surroundings and the funny box that they turned 20-30 degrees to the runways.
Here are some photos from the first day: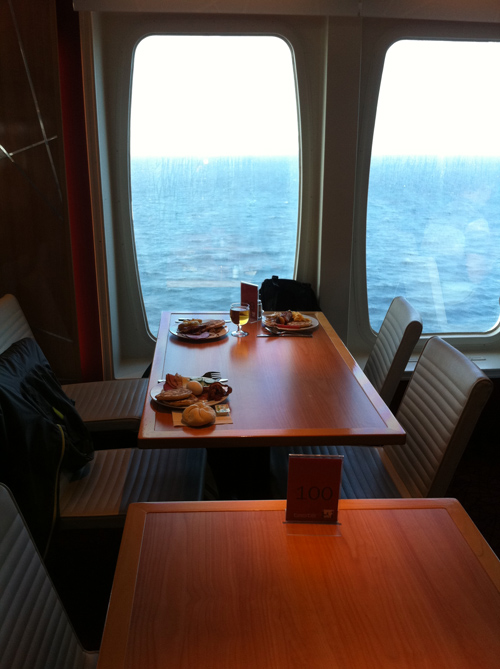 Breakfast at the Ferry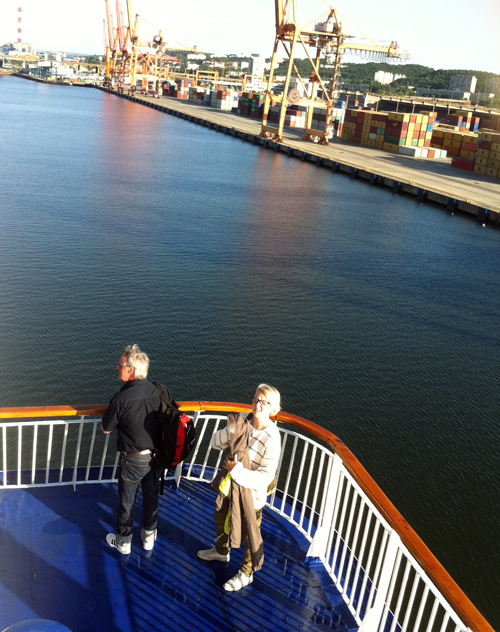 Dad and theres check so that the captain did not go on something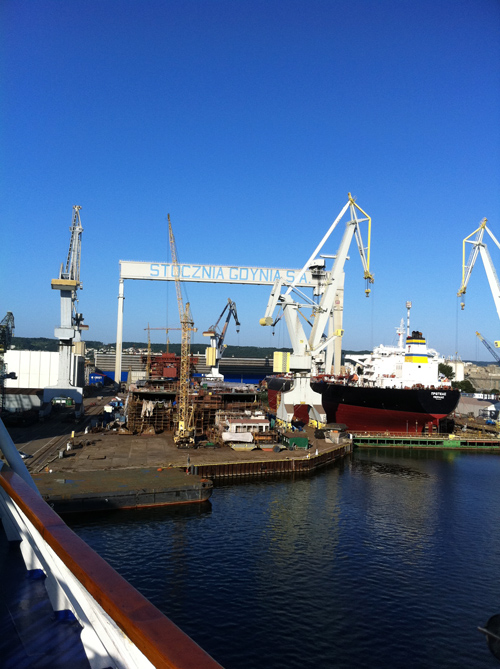 A small part of the harbour in Gdynia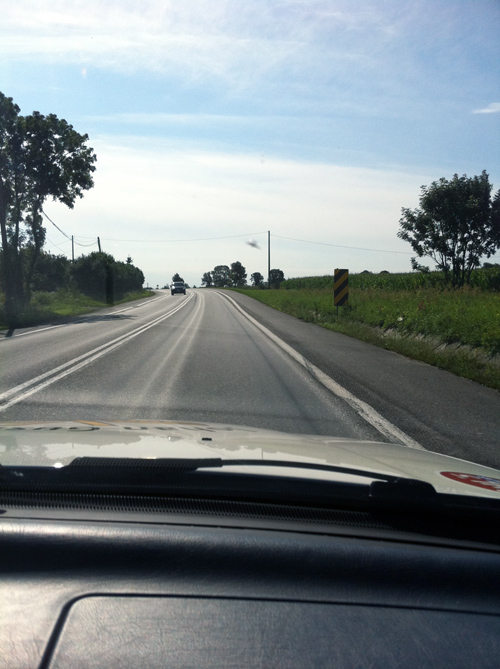 The roads in Poland was at times very rutted!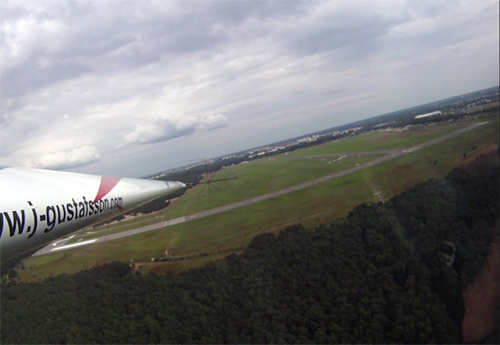 Torun airfield
24-07-11 Torun
We are now in place and has flown a bit, will come back with more details and pictures later. Now we're going out on the town.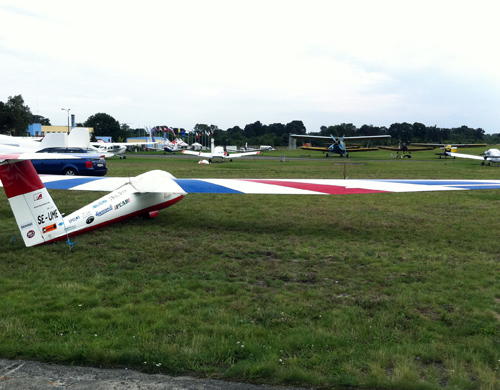 23-07-11 Karlskrona
Is on place in Karlskrona and waiting for the ferry. Seeing that SMHI has a class 1 warning for the southern waters, just where we should go. This can be an exciting trip!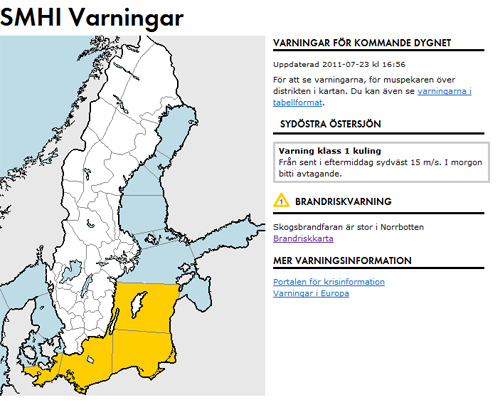 23-07-11 Värnamo
After a food stop in Värnamo, we now have 170km left to Karlskrona.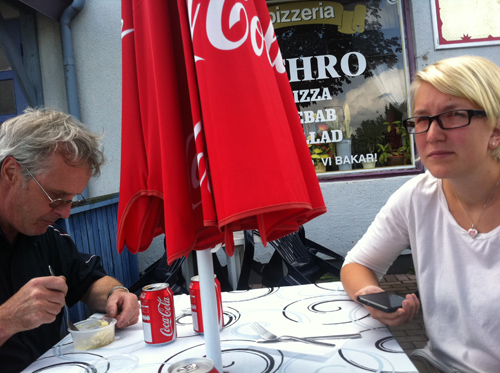 23-07-11 Stage 1
Has just left Dala-Järna for the current stage of the journey to get to Karlskrona and the ferry that takes us to Poland.
22-07-11 Packed and Ready!
Now it is all packed, and tomorrow we travel south towards Torun, Poland and the World Championship!
16-07-11 NGAC Results
Here comes the results: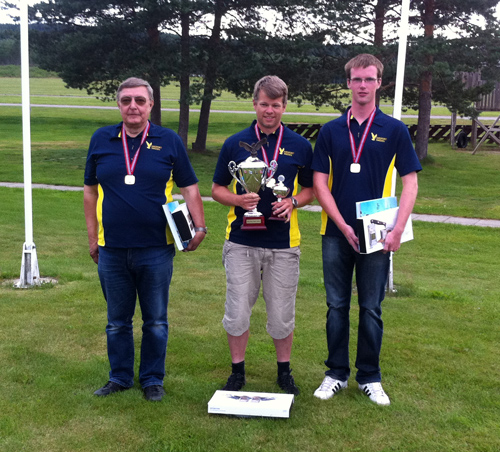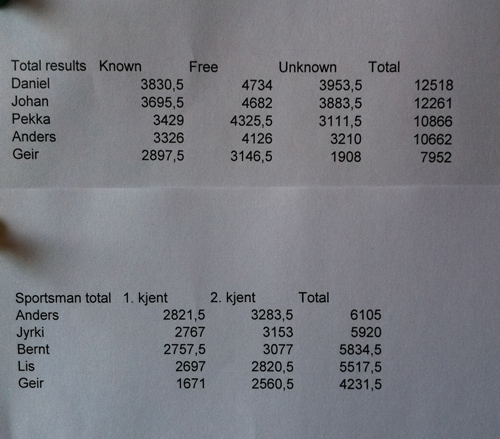 16-07-11 NGAC day 3
Now everyone has flown. After the Known and Free, I was second behind Daniel Ahlin and third was Pekka Havbrandt. Total results after unknown is not published. I will post it here as soon as I know.
Unknown: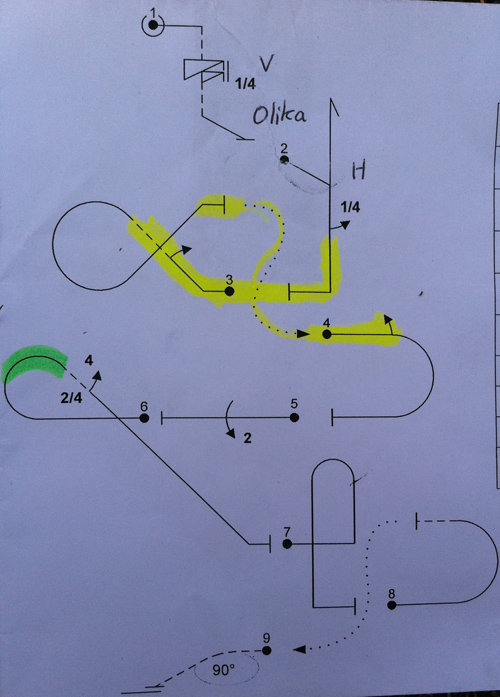 16-07-11 NGAC day 3 flight 1
Now Advanced flown through the known program. Now wait for the free and the unknown.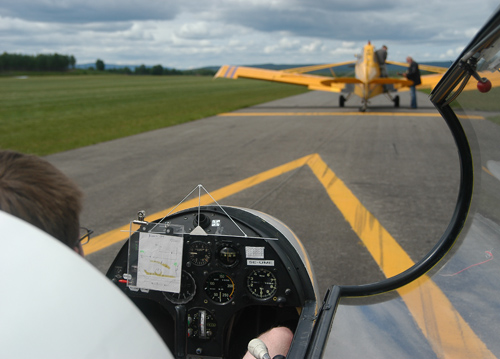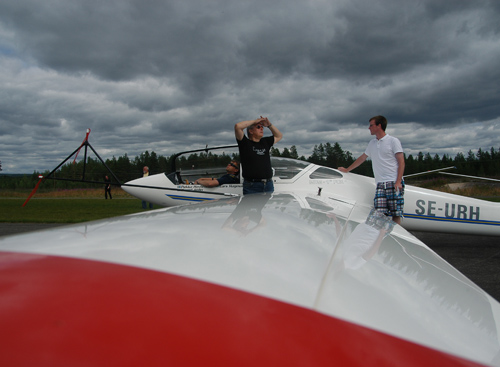 16-07-11 NGAC day 3
Cloudbase 1000m = lunch
But all glider is out and lined up ready for flight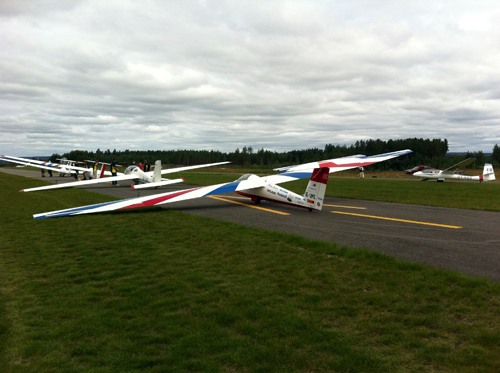 16-07-11 NGAC day 3
Briefing:
First start at 11:00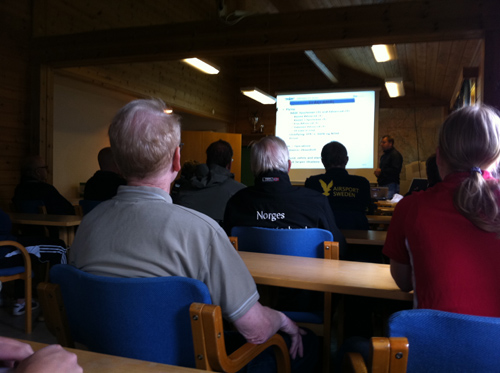 16-07-11 NGAC dag 3
Yhe Pilatus and the Fox is out and ready for flight. The time 10 o'clock is the time for briefing and then should it may be flying.
15-07-11 NGAC day 2
There was an attempt to flying in the afternoon when it ended rain for a while, but it was to bad weather so it was canceled for rest of the day. New briefing tomorrow at 10:00.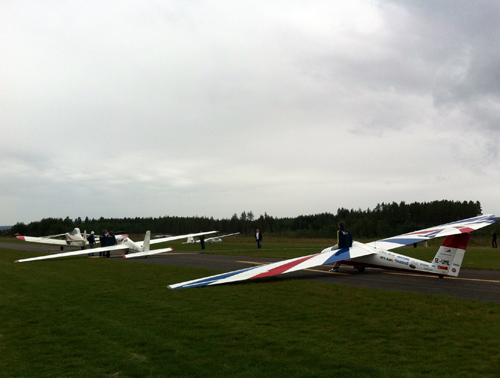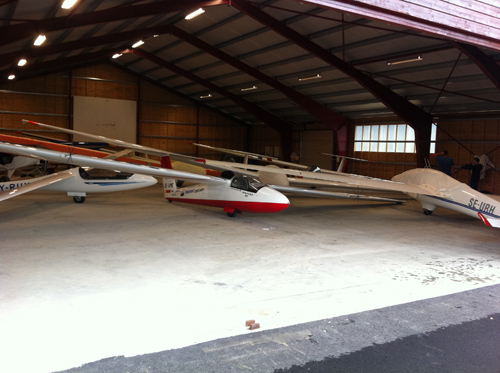 14-07-11 NGAC day 2
Sportman had run through its first flight, but only one Advanced pilot managed to fly before the rain. Here you can see the results in sportsman: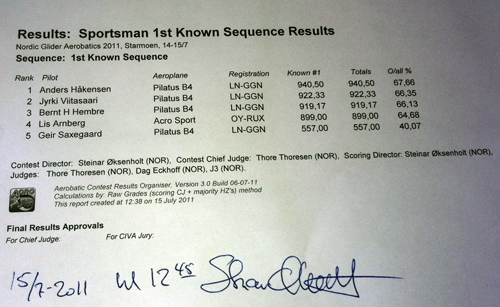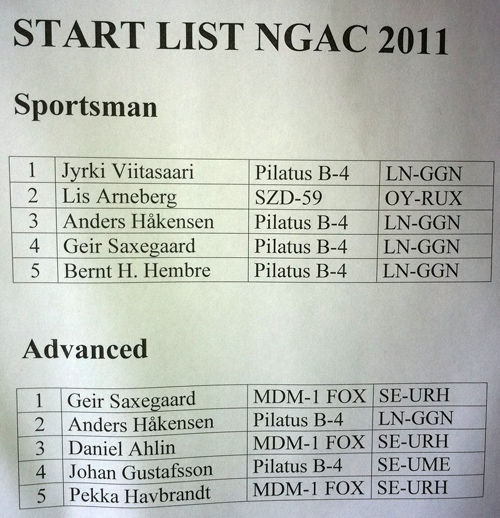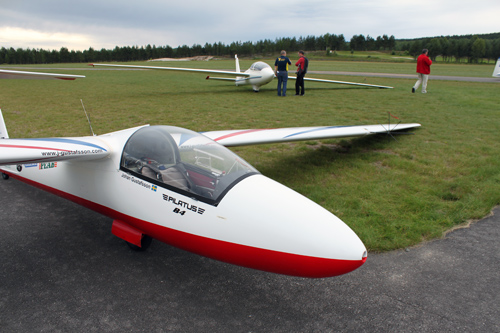 14-07-11 NGAC day 2
First start 11:15, High clouds but no rain.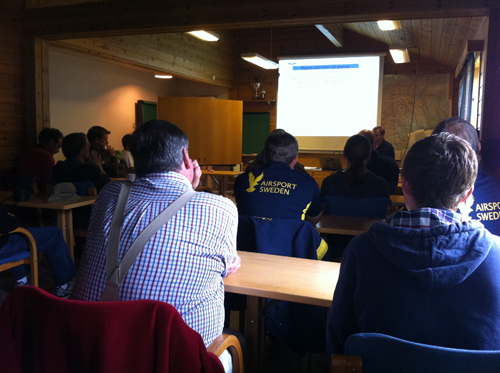 14-07-11 Nordic Championship day 1
Today we had a briefing and assembled aircraft. Tomorrow, we have briefing 10:00 then it will be hopefully flying after it!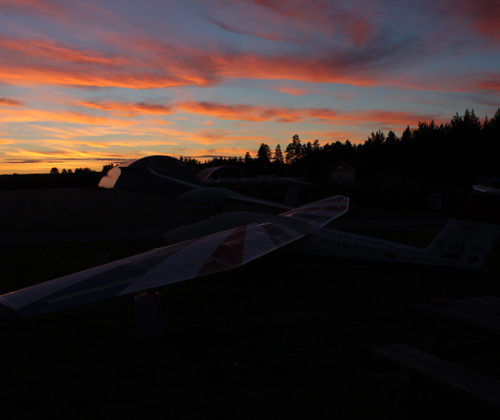 Yesterday we also had the media on a visit
Dalademokraten
Falukuriren
13-07-11 Trainingcamp day 5
There were great weather today and it resulted in all seven flights! I did not even take any photos today. This was also the last day we practiced, tomorrow it may be a start but then it will be to pack up and go to Norway and Nordic Championships.
12-07-11 Trainingcamp day 4
Finally, we were flying, the clouds lifted a little so could fly. I got 3 flights today which was very good when we do not started flying the foremost 17:00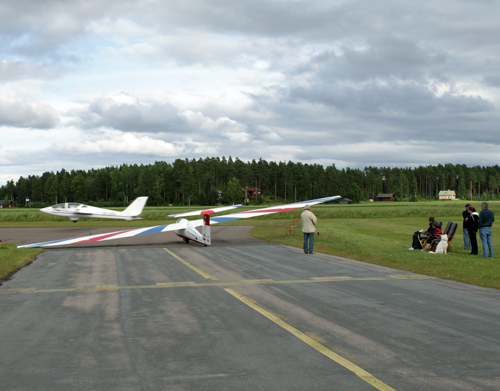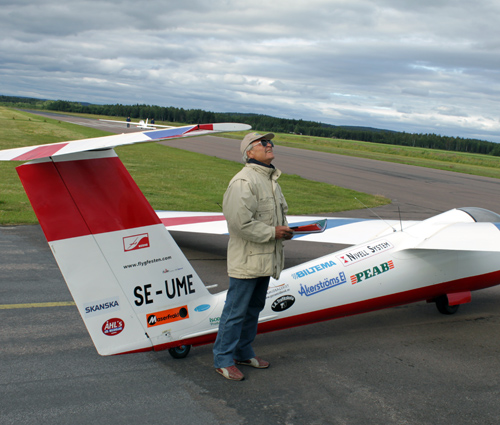 12-07-11 Trainingcamp day 4
Low clouds and rain, we're waiting...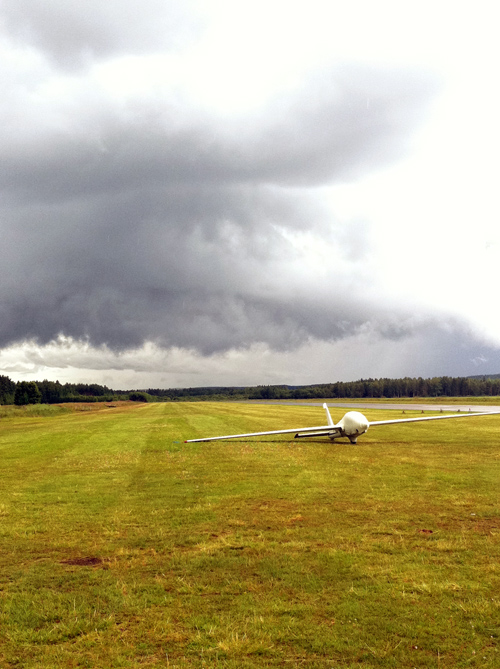 11-07-11 Trainingcamp day 3
Today there was some low clouds in the begining and some showers in the afternoon, but we've got 4 flights per pilot.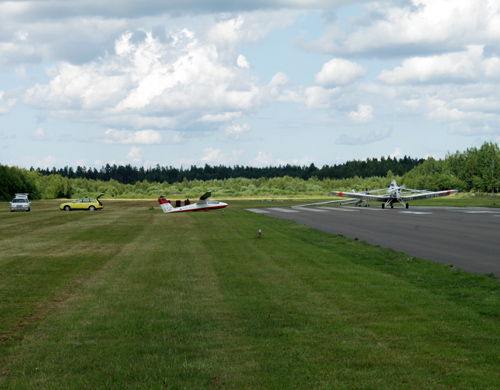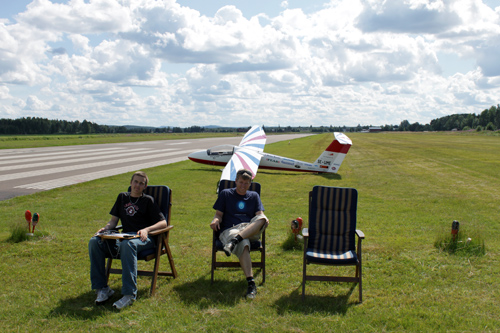 10-07-11 Trainingcamp day 2
Today it was sun, thunderstorms and rain in the begining. But in the second part of the day it was nice weather!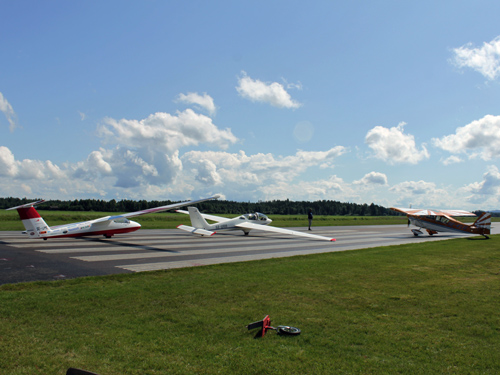 09-07-11 Trainingcamp 2 2011, day 1
Today Team Sweden started the second trainingcamp 2011. We have only some few starts today but we will fly until Thursday when we are leaving for the Nordic Championship in Norway.
26-06-11 Airshows
Some more airshows planned this summer, more info under Airshow
19-06-11 Airshow teaser
New movie on youtube:
http://www.youtube.com/watch?v=CSrSisD9pK8
19-06-11 Airshow
The airshow was implemented whitout problems, it was a little bit clouds in the begining but it was better later on the day. I have putted some pictures in my gallery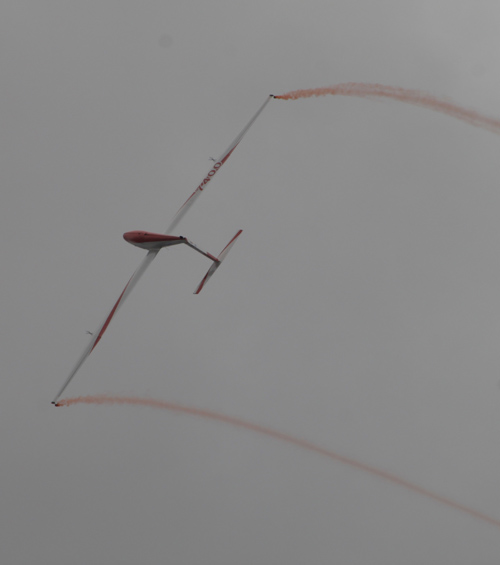 18-06-11 Trainingday
Today it was an trainingday where everybody was flying their display without audience. Here is some pictures: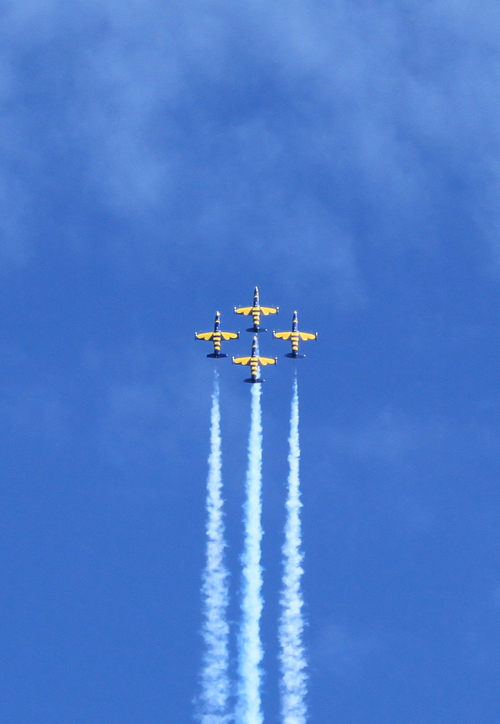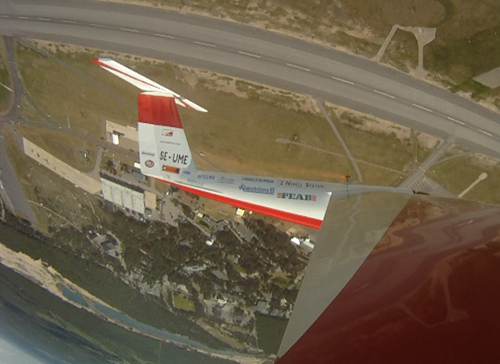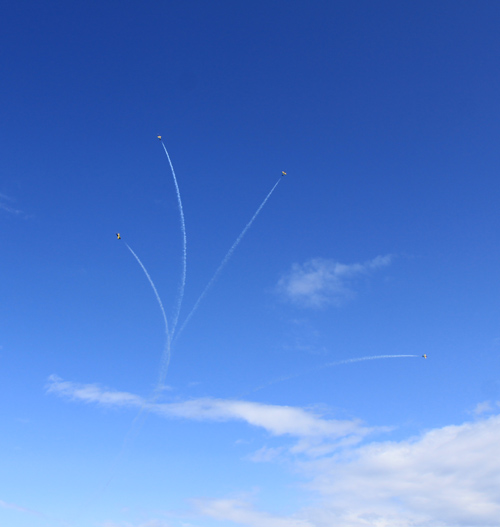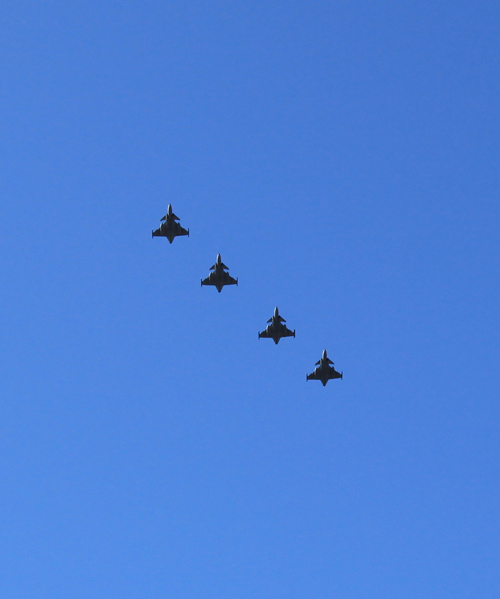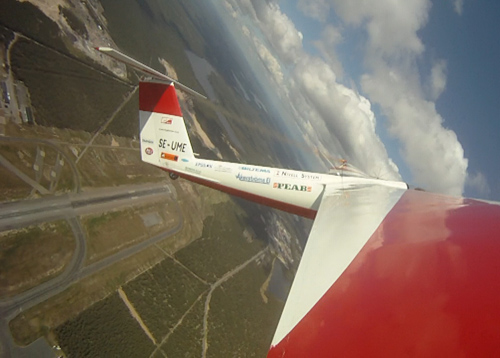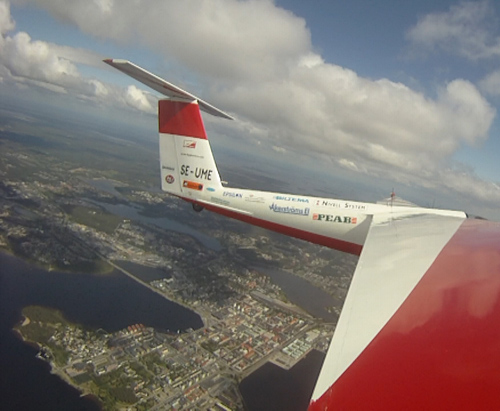 The Pilatus above Luleå city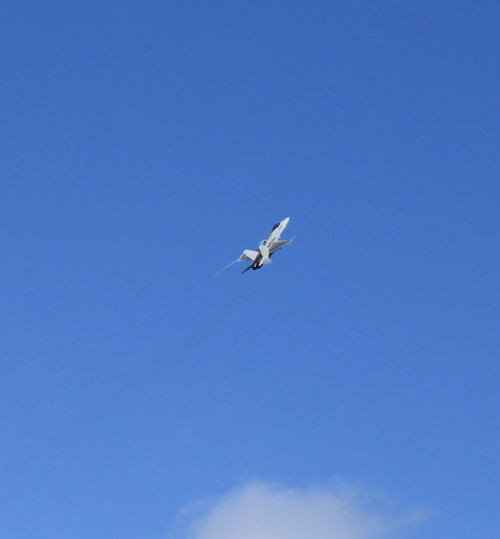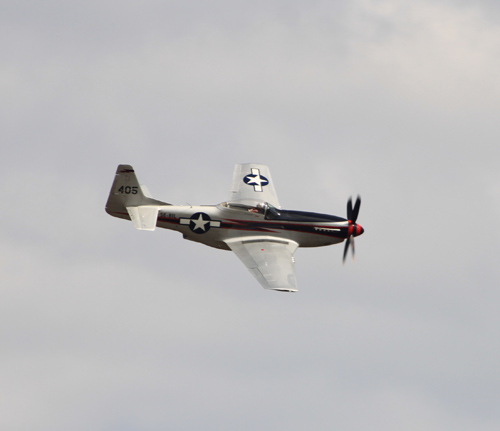 17-06-11 Mounted
The Pilatus is now at F21 assembled and ready.

17-06-11 Heading North
Sitting in the car heading north on the way to F21 Luleå. We have been driving since 04:00 and now it is 12:30. Info about the airshow can you find here Nordic Air Show 2011
15-06-11 Arboga Woman World Championship Open ceremony
Yesterday I was in Arboga on the Woman World Championships open ceremony and flew my display flight. Swedish Television made a reportage from Arboga.
SVT-Play (Time: 4.30)

The Swedish Aerobatic Team (Me, Daniel and Pekka) Showed a Tripple Tow.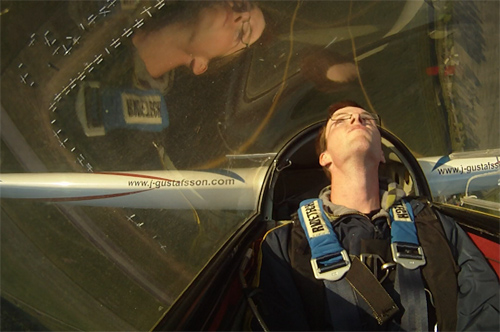 Photo: Kristian Berggren


Photo: Kristian Berggren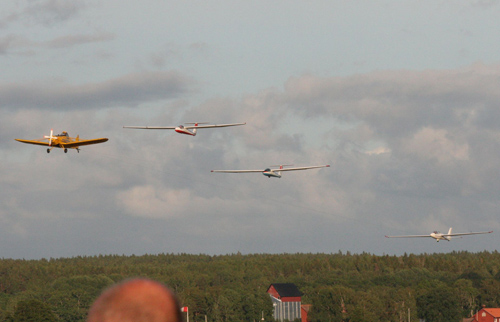 Photo: Kristian Berggren
07-06-11 Pictures
I have got som nice pictures from Eslöv by Lars Gudmundsson: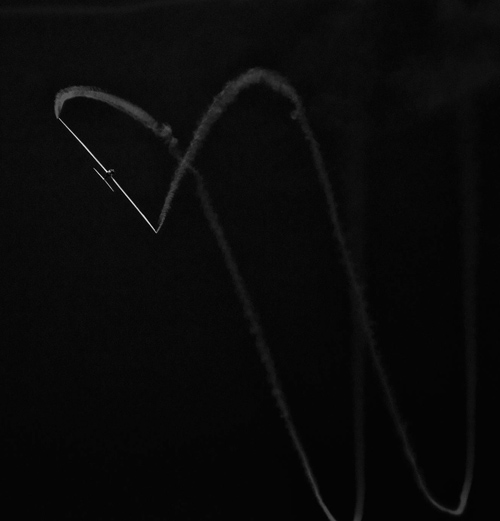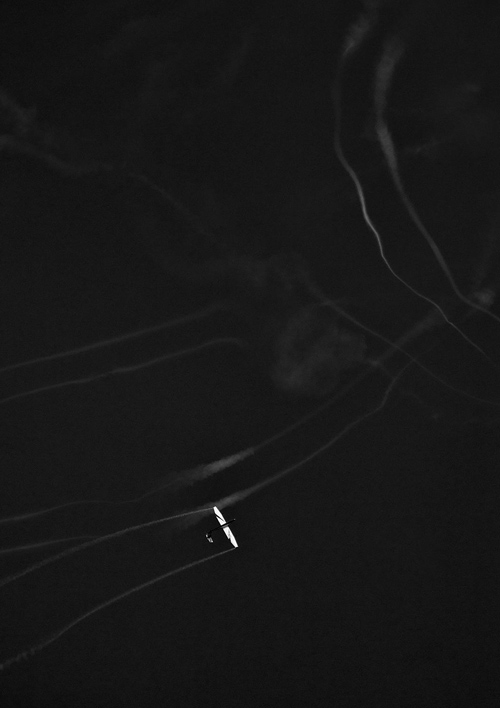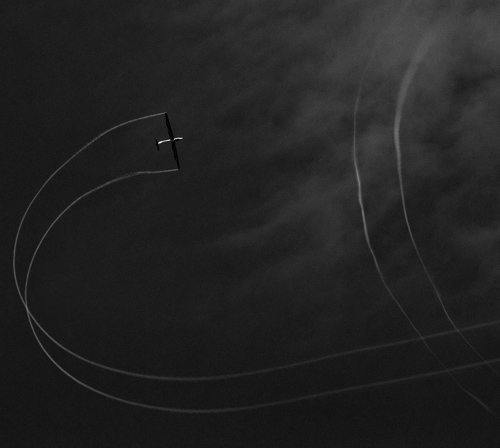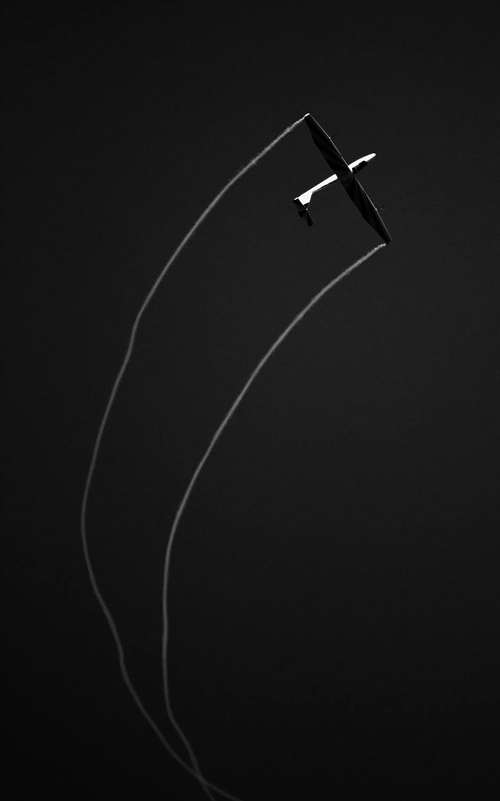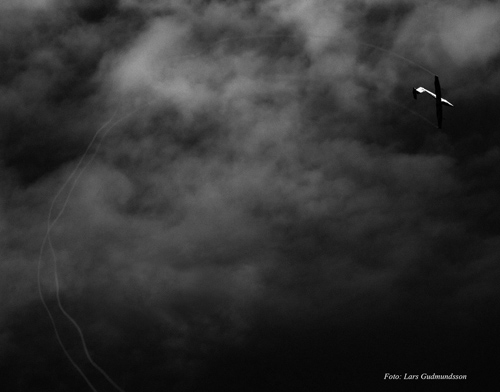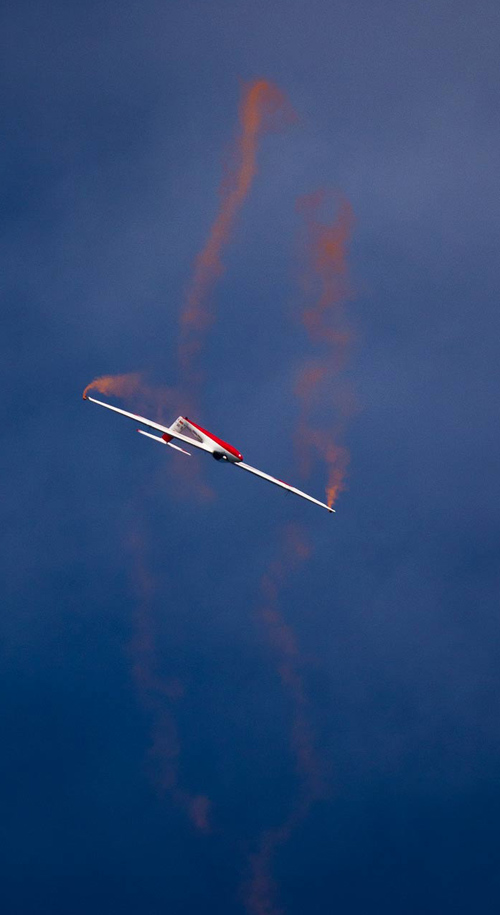 06-06-11 Links
An article from the airshow in skånska dagbladet
A movie from my show http://www.youtube.com/watch?v=d-3Kp3nwXCA&feature=related
05-06-11 Pictures
I have updated my gallery with some pictures. Galleri.j-gustafsson.com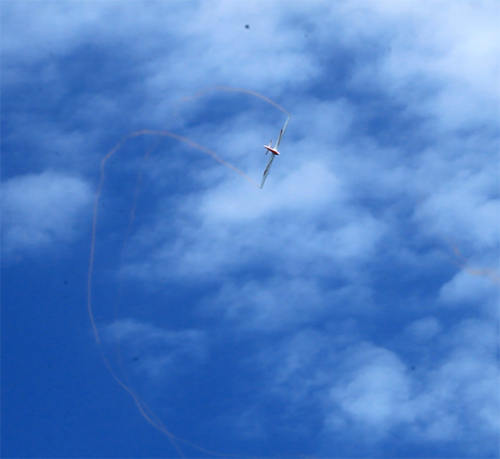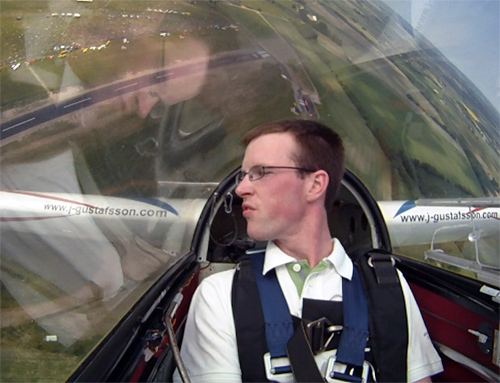 05-06-11 On our way home
After a great day at the airfield we're now on our way home, only 10 hours left.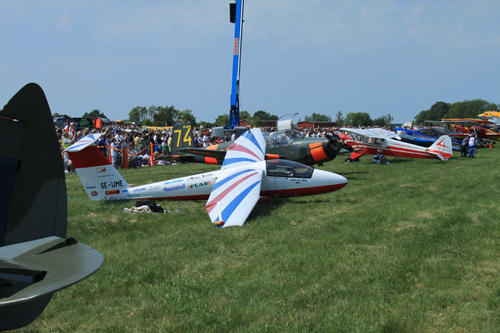 04-06-11 assembled and ready
On site in Eslöv, have assembled and are ready for tomorrows show. www.flyin.se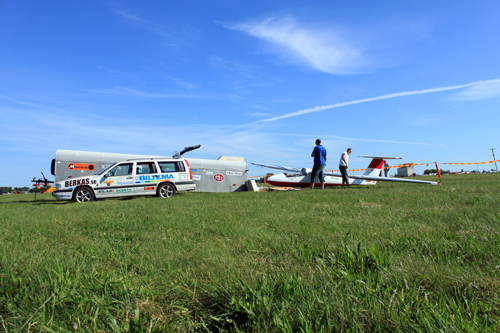 04-06-11 On the road
Today we are going by car to Eslöv, tomorrow it's airshow.
25-04-11 Trainingcamp Day 10
Today was the last day of training camp. It's been a long camp that has been learning experience on many ways! We have got nearly 50 flights which makes that we already have a high level of our flights.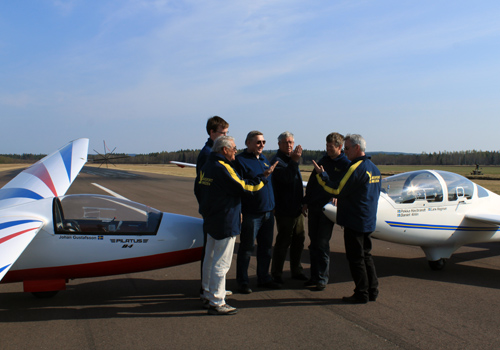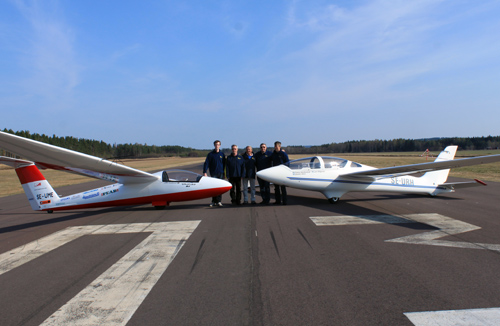 Team Sweden
24-04-11 Trainingcamp Day 9
Lunch break, but only two flights made​​. One of them was really bad , all of us made a bad flight today which is a signs that we are getting tired after a very intense training.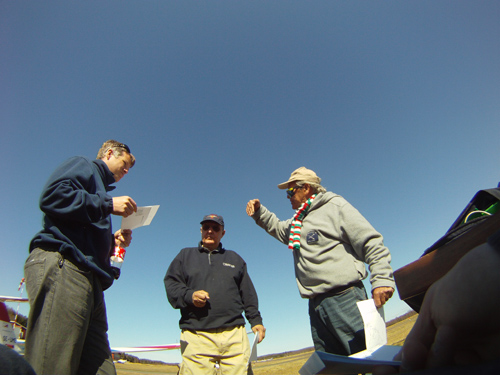 23-04-11 Trainingcamp Day 8
Today we had Easter food after five very good flights. It has been a very good day with sunshine and nearly 20 garder warm. It was just two weeks ago we had snow covering the entire field!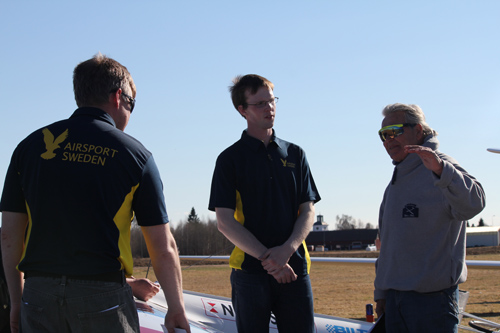 Photo: Per Erik Kock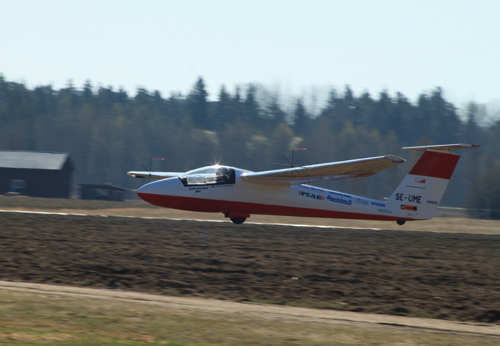 22-04-11 Trainingcamp Day 7
There were five flights this day, resulting in a total 35 flights so far in the trainingcamp. I've been meaning to do a small movie, but it has not been enough time yet. But you can look at The 2010 movie http://www.youtube.com/watch?v=ru88oaQMQ28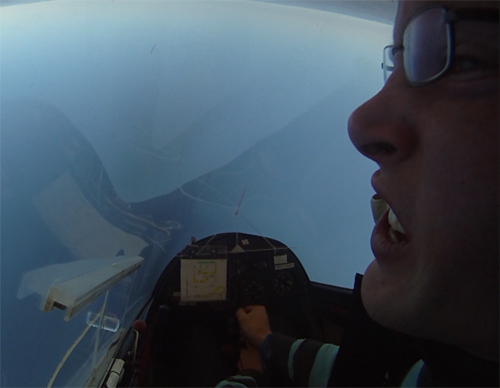 22-04-11 Trainingcamp Day 7
Full and happy after today's lunch, and three successful flights.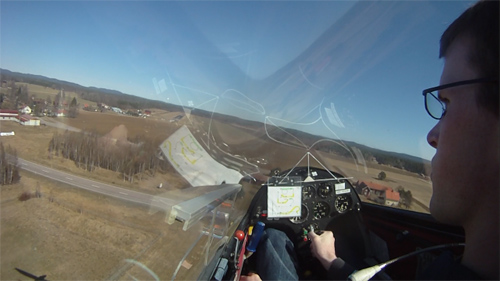 21-04-11 Trainingcamp Day 6
-Today has been a long day, has managed to achieve five training flights and a control start in the DG-500. Then there was flat tire on the tailwheel on the Pawnee, but we changed it in the middle of the field in 5 min.
20-04-11 Trainingcamp Day 5
Another day over, now I will show some how hard it is to fly aerobatics.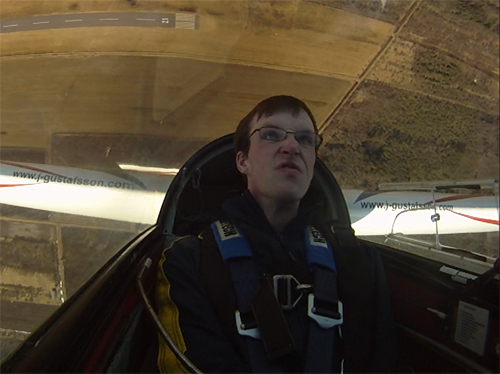 +6G during a Pull up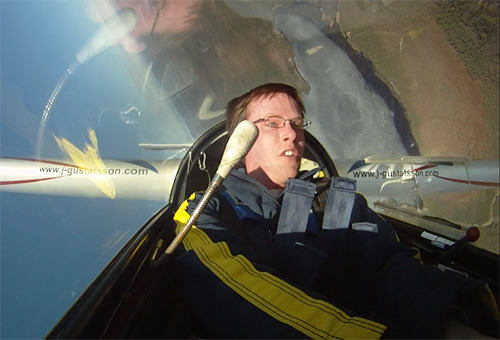 -3~4 during negativ turn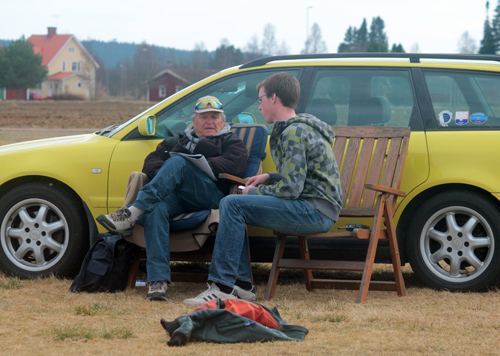 Debriefing
Photo: Per Erik Kock
19-04-11 Trainingcamp Day 4
5 flights today also, the shape starts to come gradually but surely. I have updated the Gallery with some pictures.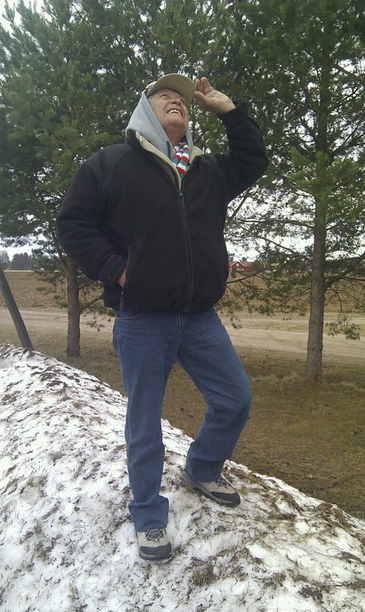 Sandor on a "snow mountain"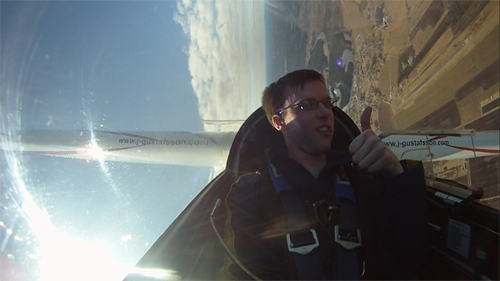 A perfect Hammerhead!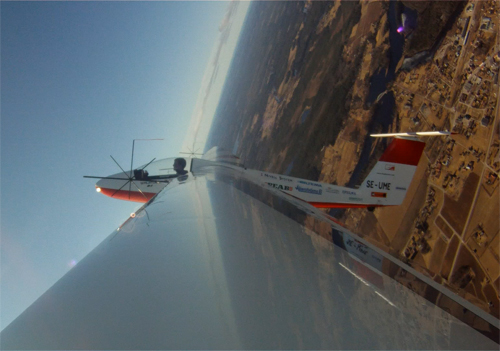 19-04-11 Trainingcamp Day 4
Dalademokraten, the local newspaper, visited us yesterday end made a nice reportage. http://www.dalademokraten.se/sida/id/164258/
18-04-11 Trainingcamp Day 3
Another good day at the airfield. 20 flights Total divided between four tired pilots. It was a little earlier today, but it necessary when all were exhausted but satisfied with good flights. Today's theme was much negative flight and rolls in different versions.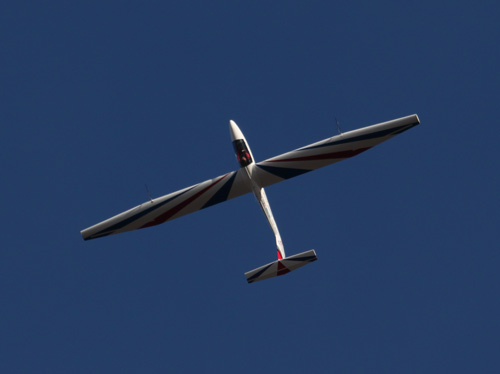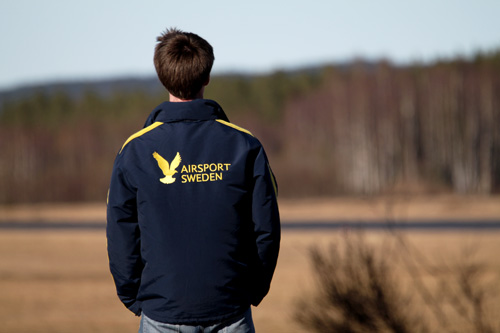 17-04-11 Trainingcamp Day 2
Today we made 5 flights per pilot. we have already turned up the severity significantly, but that is good! Because it's only 100 days to the world championships in Poland.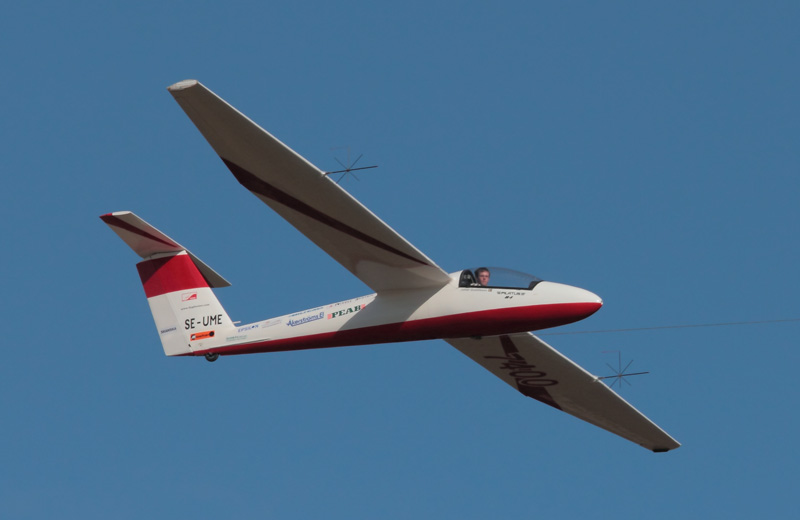 Photo: Per Erik Kock
17-04-11 Trainingcamp Day 2
Lunchbreak with some theory after two flights.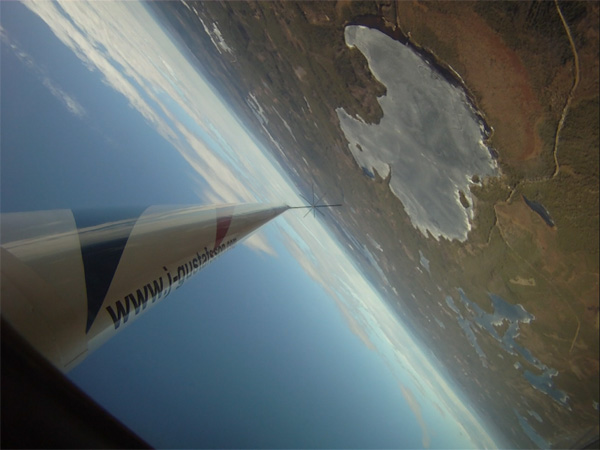 16-04-11 Trainingcamp Day 1
Today started the first trainingcamp for the swedish team. I flew 3 flights and they where OK at this time of the season! I will update with pictures and info atleast one time every day this week.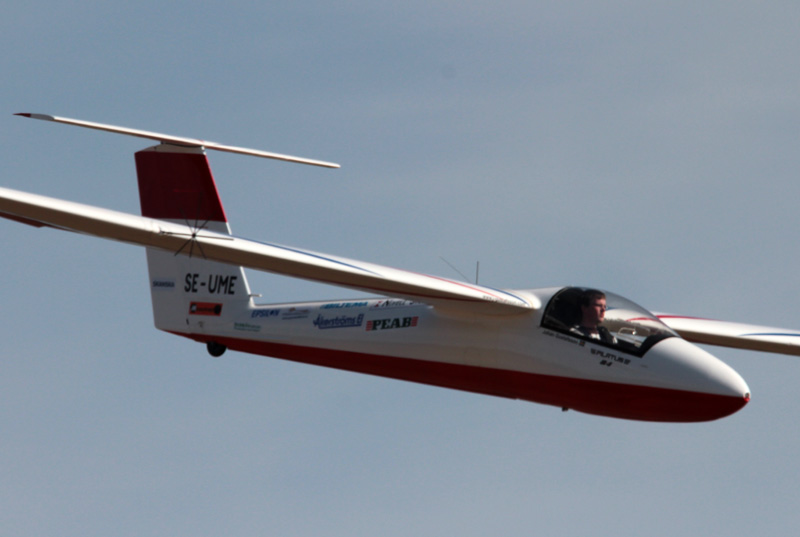 Photo: Per Erik Kock
12-04-11 Airshow in Eslöv
In the 5 of June will I fly my airshow in Eslöv. More info under Airshow
10-04-11 Power Aerobatic
I'am finished with my power aerobatic rating!
Next weekend the rest of the swedish team and our coach Sandor will arrive in Dala-Järna for one week of training.
29-03-11 First flight!
Today I performed the two first glider flights of 2011. 1300m glider aerobatics, very fun!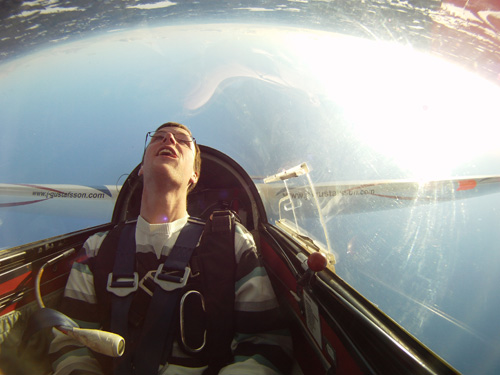 27-03-11 Airshow seminar
This weekend have I spent in Söderköping on the Swedish Transport
01-03-11 PPL License!
I've finally got my PPL (Private Pilot License). One step closer to the power aerobatic!
I have updated my sponsorlist with some new sponsors for 2011!
20-02-11National Team Camp Day 2
Now I sit on the train on the way home, after a nice weekend at Bosön. Today we learned more about stress and how to handle it.
19-02-11 National Team Camp Day 1
Today we learned about nutrition, which was very instructive. We taught us how to eat and train properly. In order to perform well when it comes, I hope it can increase the chance of a good result on the race! Tomorrow we get to learn about stress, etc. it should also be exciting.
09-02-11 National Team Camp
In 19-20 februari the Swedish Airsport federation arrange a training camp for the national team in Stockholm. I will participate.
Arcive: