Blog - Johan Gustafsson
24-12-13 Merry Christmas
Long time since I updated the blog now, but I will dod it today :) I am working on some stuff that I will puplish here as soon as it is finished!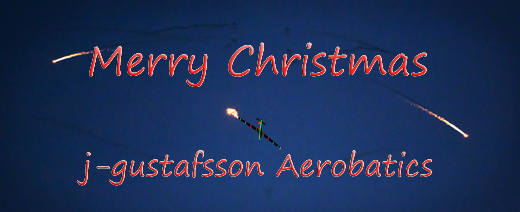 25-11-13 Billingehus
This weekend we was to Billinghus at the yearly gliding conference. nice to meet all people, talking about the last season and about the future.
19-11-13 Elite-camp Bosön
Last weekend did I spend in Stockholm at Bosön together with several national teams from swedish airsport federation. It was an Elite-camp and we was listening to some information and planned the coming season.

Today I recived some nive aviation magazines with articles from this summers airshows. I just had to upload a photo!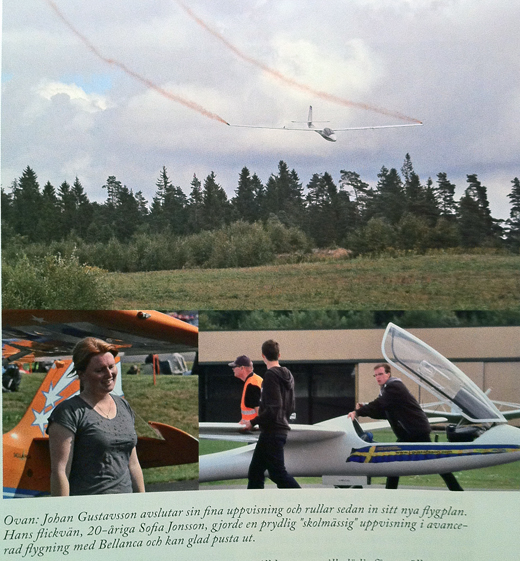 22-10-13 Söderköping
During last weekend was there a Airshow seminar in Söderköping. I was there as 50-60 others. We got some information about new rules and the coming airshows in 2014. I hope that 2014 will be a very good airshow-year!
28-09-13 Biltema
Today I have been in Borlänge at Biltema with my glider.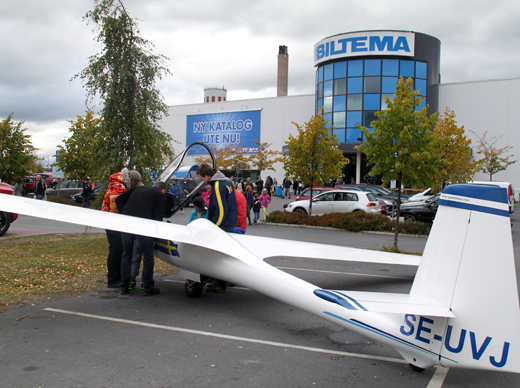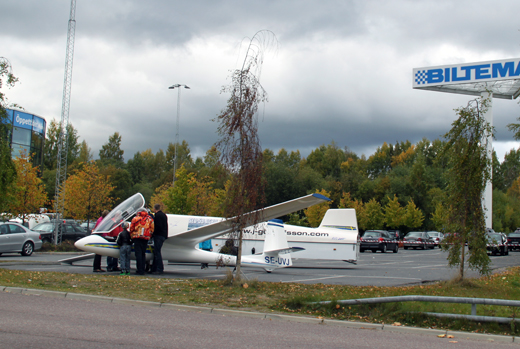 It has been a while since the last update. I have startet as an engineer at Peab.
08-09-13 KLG-Cup and twilight show
This weekend was full of flying. KLG-Cup with 10 competitors, a fantastic weather and we managed to fly 4 flights each. At saturday i flew my twilight show probably for the last time this year, a lot of people came to see the show.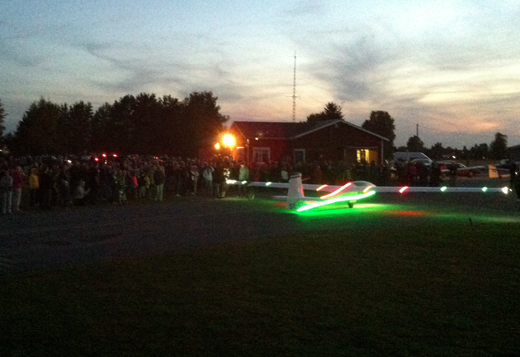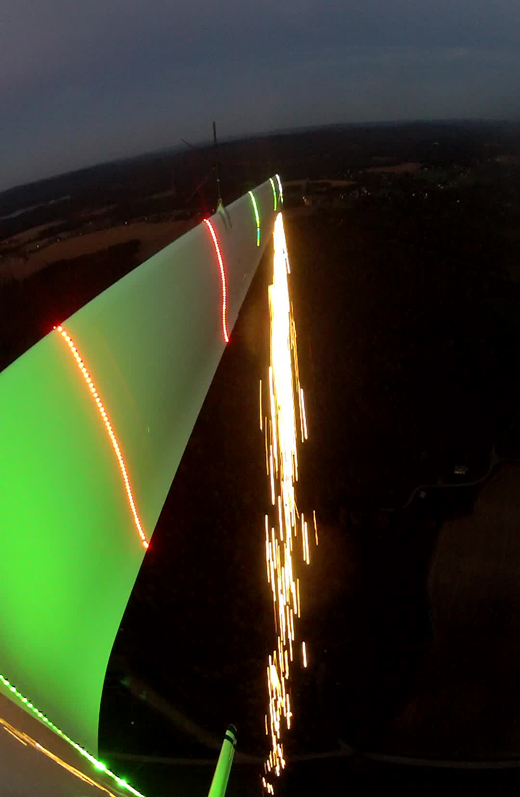 Wingtip rocket!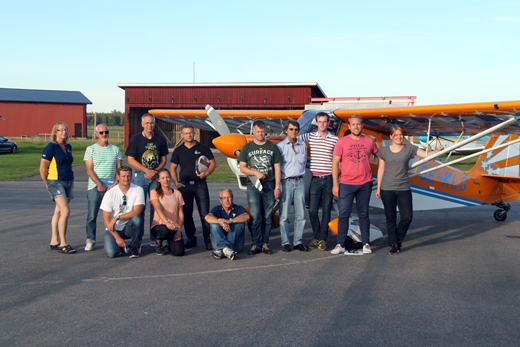 10 competitors in KLG-Cup and judges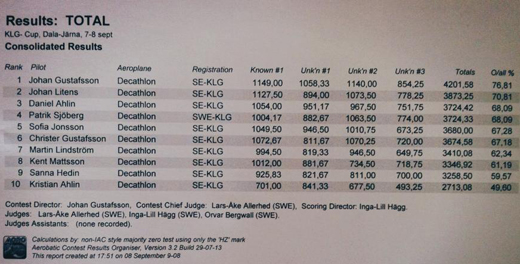 Results
01-09-13 One year party!
Today it was exactly one year since my dad and I was to germany to buy our SZD-59 "ACRO", this was celibrated with cake and a photoflight with smoke :)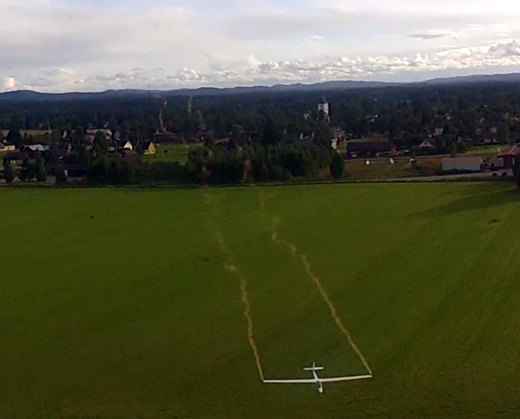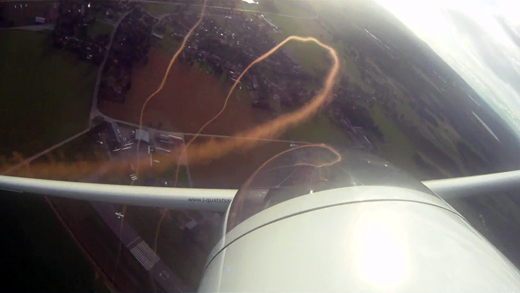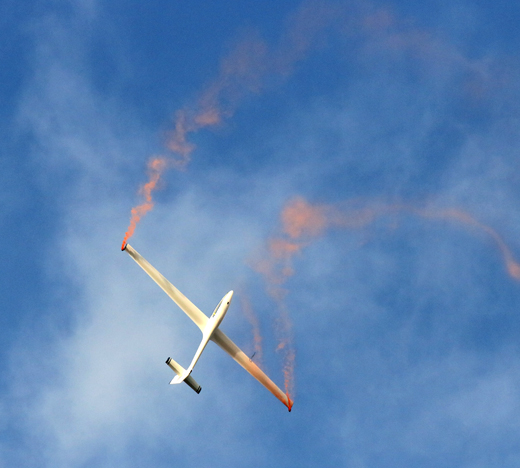 Photo: Nils-Åke Israelsson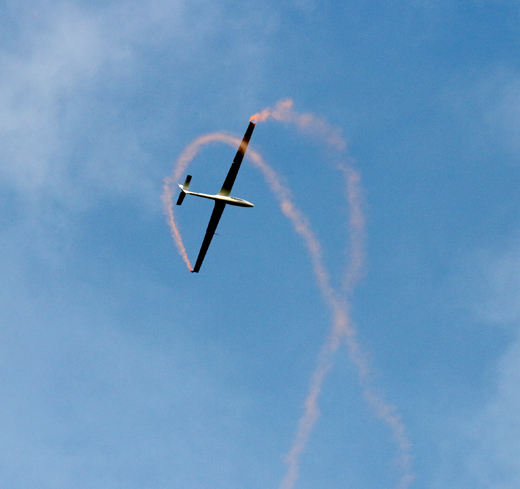 Photo: Nils-Åke Israelsson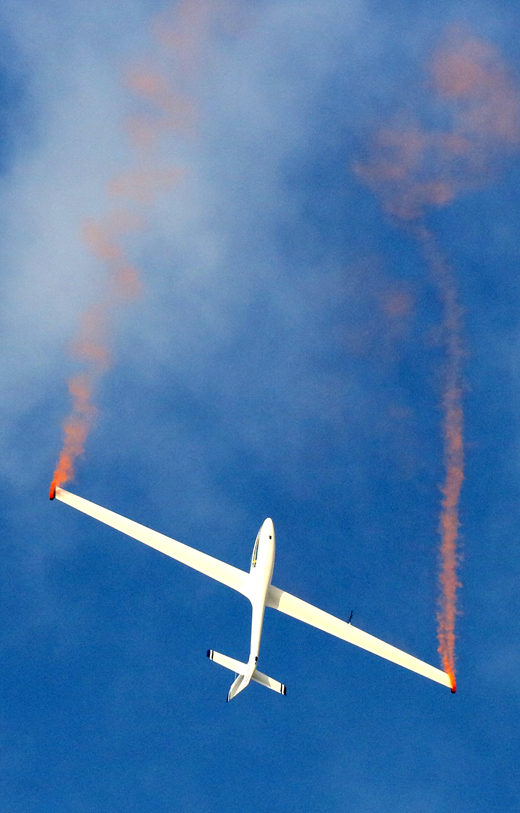 Photo: Nils-Åke Israelsson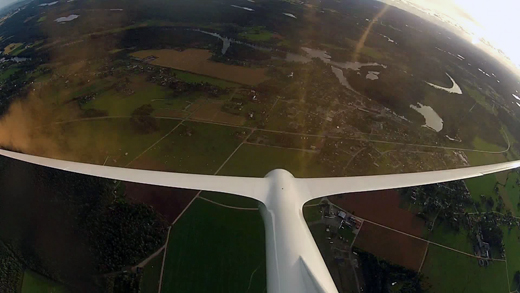 31-08-13 Borås Airshow
Back home from Borås Airshow. A very nice airshow even if the weather did not cooperate all the time. It started with clouds down to ground, then it become better and OK cloudbase, and later in the afternoon it was overcast and heavy rain. But I was able to fly my display during the better period as many others.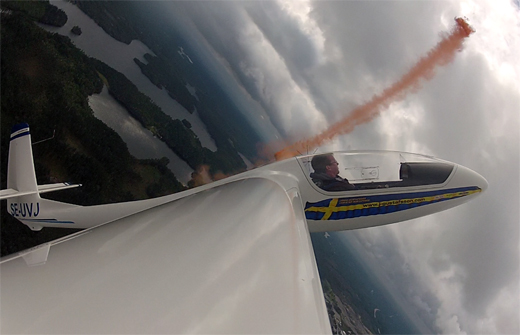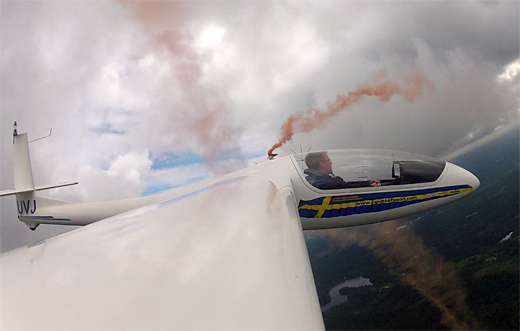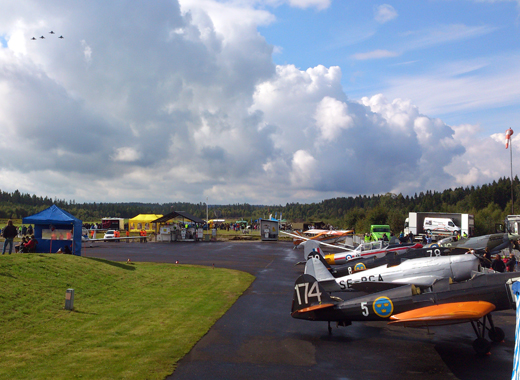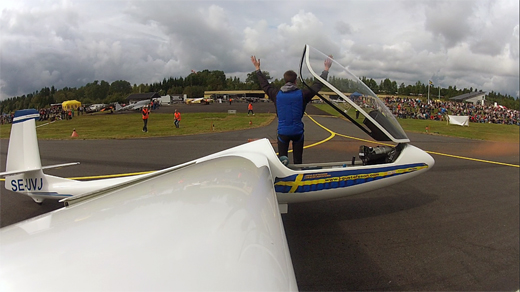 30-08-13 Borås
The trip to Borås went well, the glider is in tha hangar. I was able to fly a flight here to see the area before the show tomorrow.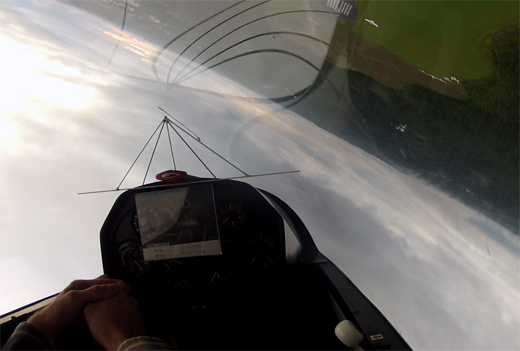 29-08-13 update
Tomorrow I will go to Borås to fly airshow at saturday. I can tell you that I will fly my "Twiligt Glider Aerobatic Airshow" in Dala-Järna 7 september at sunset, everybody who want to see it is welcome! More info:facebook.com
20-08-13 movie
Time for a movie, This one is from Roskilde:
19-08-13 Roskilde Airshow
It was some showers and low clouds during the sunday in Roskilde. It was to low for me to perform my display.
Right now are we heading home for Dala-Järna and are closing Jönköping now.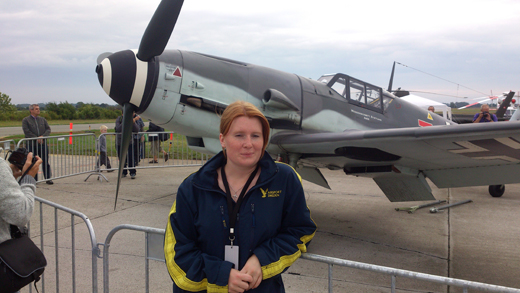 Sofia infront of the fantastic ME109. Sadly this ME109 got engine failure during the show and was forced to land on a field close to the airport, no persons was injured.

18-08-13 Roskilde Airshow
Yesterday it was the first day of Roskilde Airshow, the weather started really badly with rain but at lunch it started clear up. They managed to get all the show done even with some low clouds sometimes. My show was a bit limited due to some low clouds. But in the evening the weather was really great when I flew my Twilight show. I was very busy yesterday so I was not able to update the blog, but I put some pictures here now.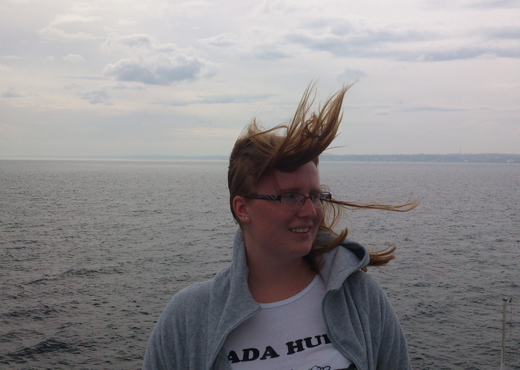 Sofia on the ferry to Denmark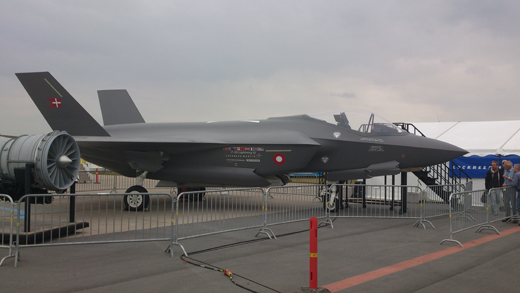 JSF 35 statik display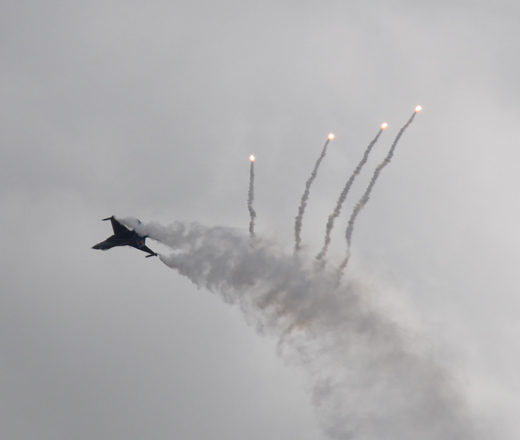 Belgian F-16, pilot Renaud "Grat" Thys, really nice show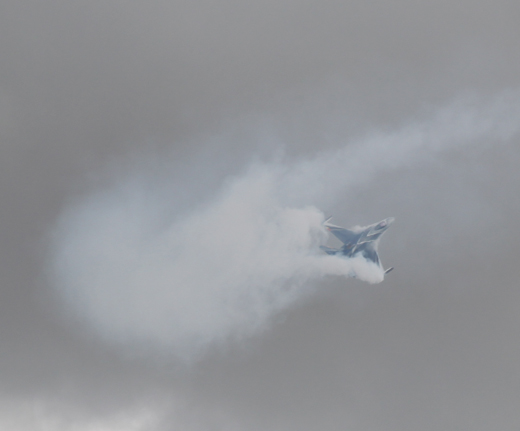 Smoke on!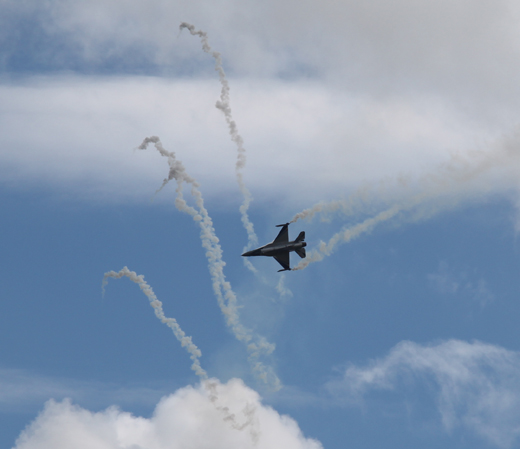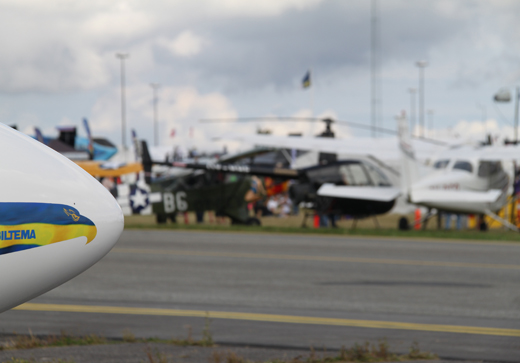 The Eagle watching the show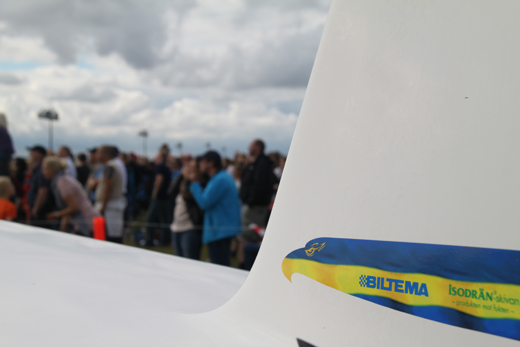 The Eagle on the trailer watching the crowd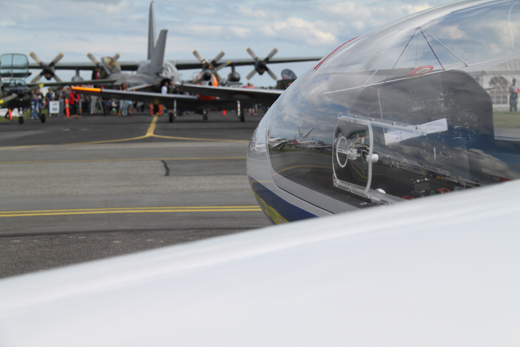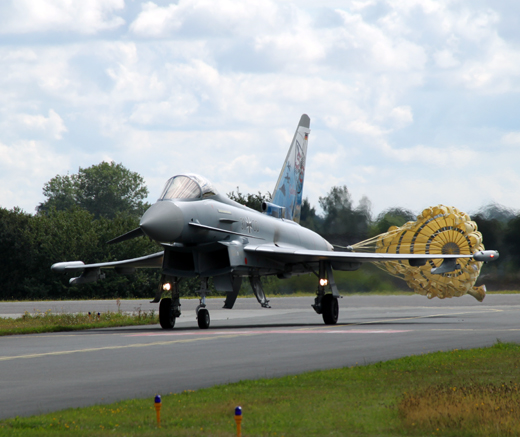 German Eurofighter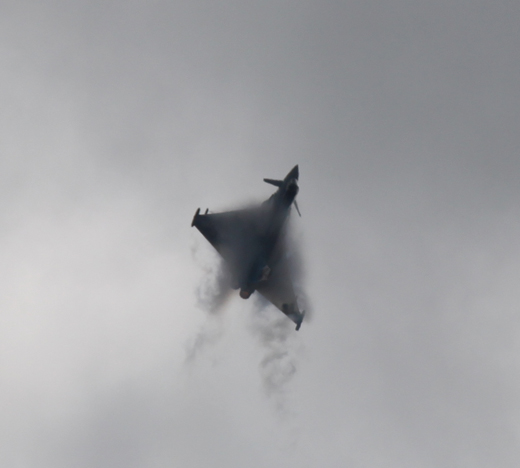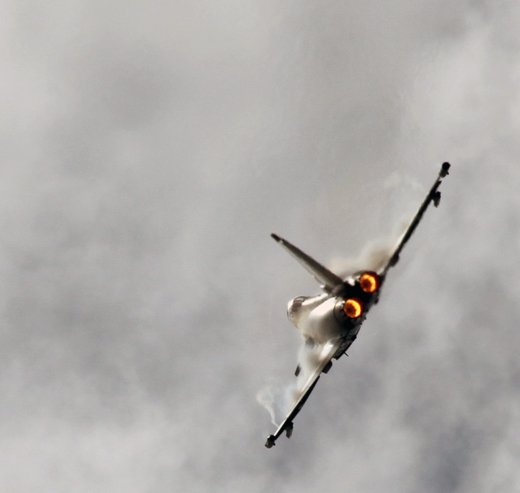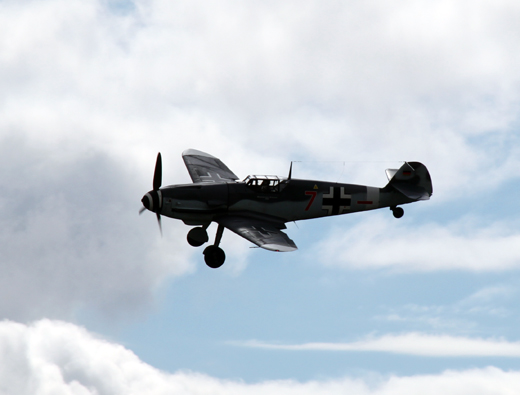 ME109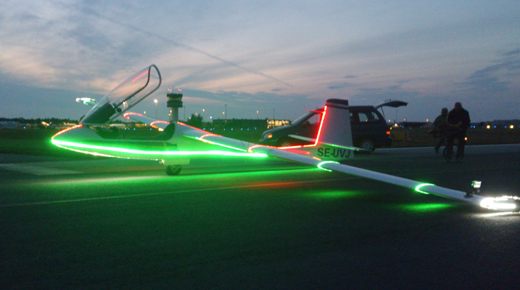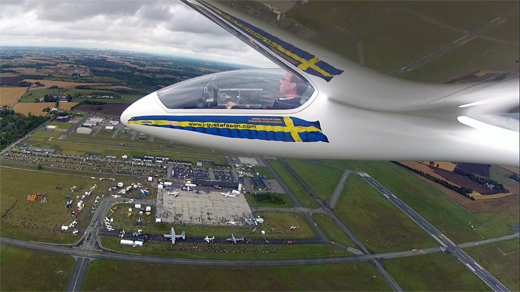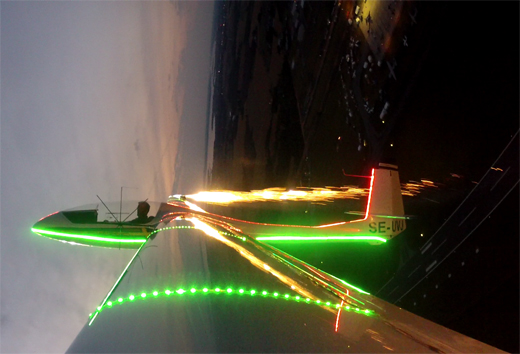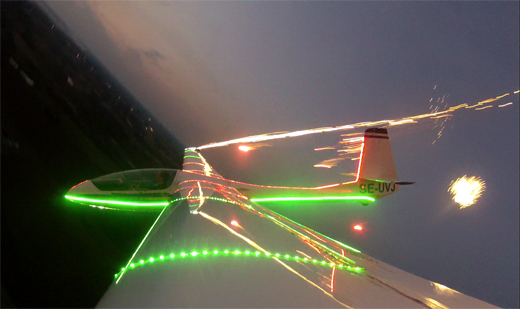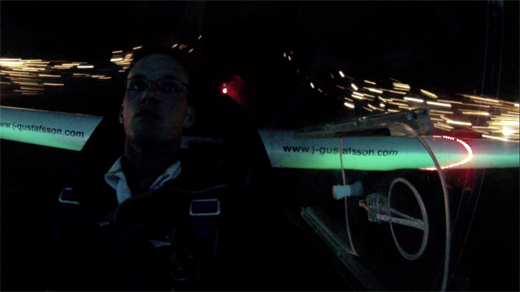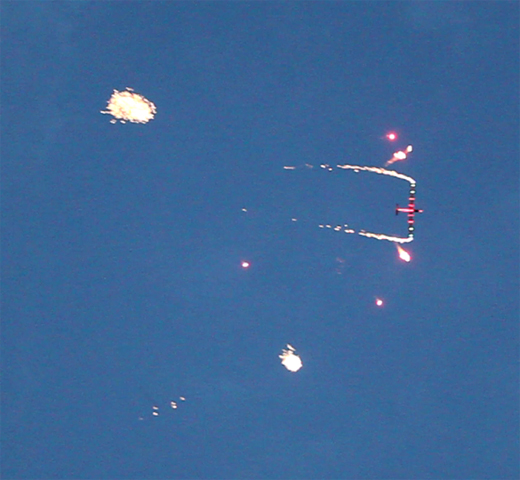 16-08-13 Heading for Roskilde, Denmark.
Sitting in the car heading south for Helsingborg to go by the ferry to Denmark and final destination Roskilde. There is a great airshow Saturday and Sunday, more info at airshow.dk
Saturday at sunset I will perform my Twilight Glider Aerobatic Airshow, I recomend that all of you that have a oppotunity to go there, take it!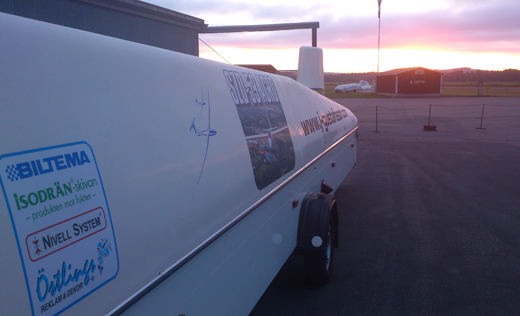 11-08-13 Mora Siljan Airshow and Kräftstjärtsvängen
Yesterday I was both in Mora and Siljansnäs for airshow. Here is some pictures: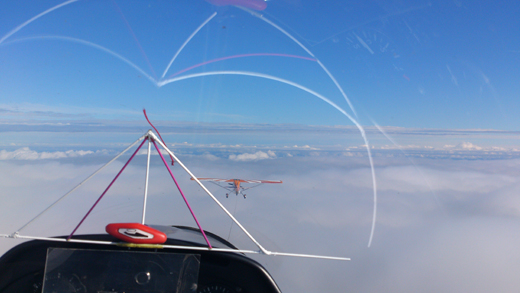 Transportflying to Mora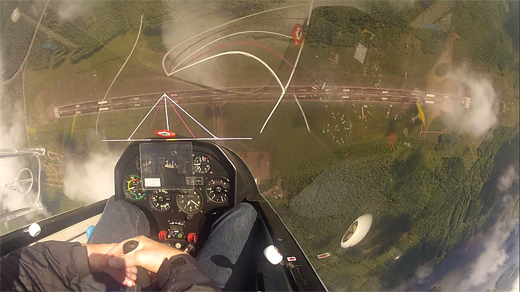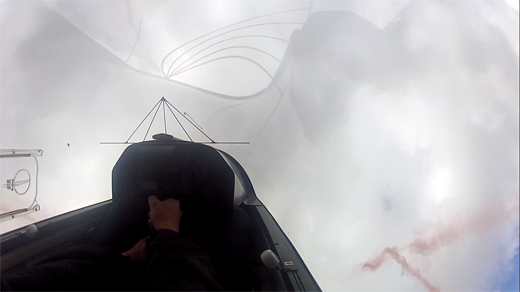 Tailslide!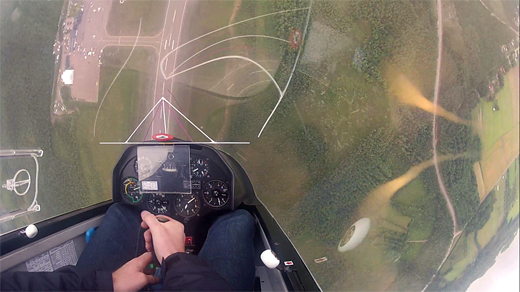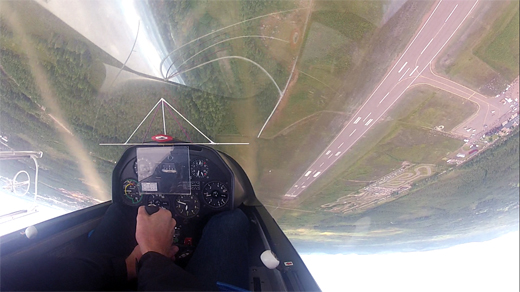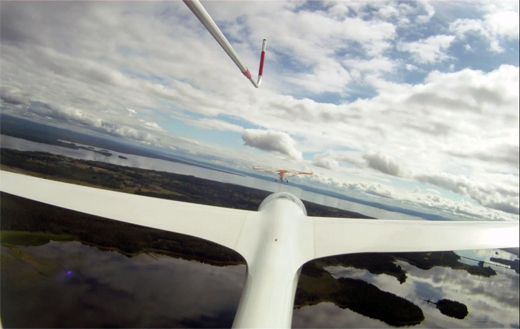 Over Siljans and Sollerön

In Mora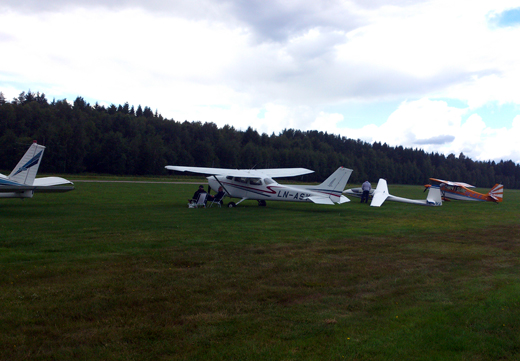 In Siljansnäs

06-08-13 Movie from Örebro
Here is a movie from my airshow at Örebro, unfortunately without smoke youtube.com
05-08-13 airshow in Örebro
Sunday went well in Örebro. I put some pictures here from the show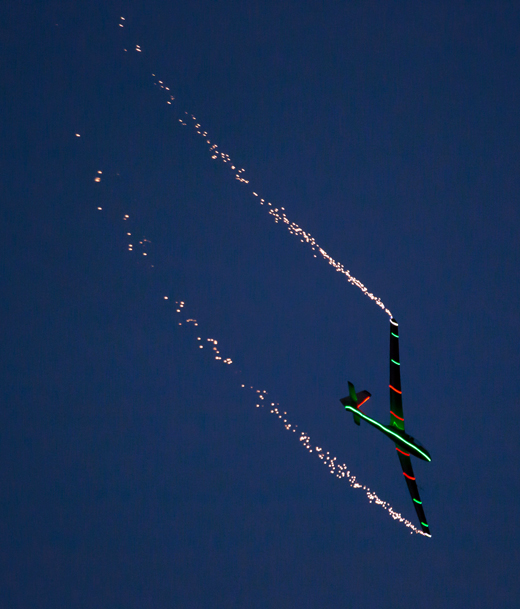 Twilight Glider Aerobatic Airshow, Photo: Dmitrij Karpenko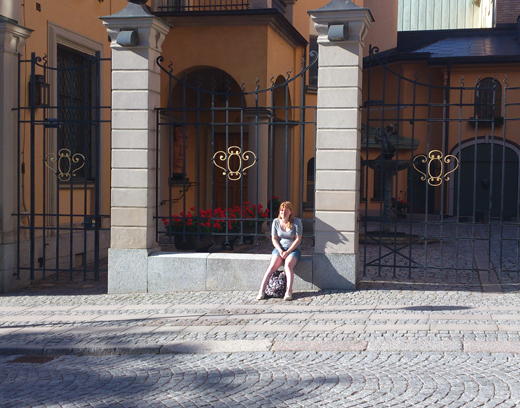 Sofia outside the hotel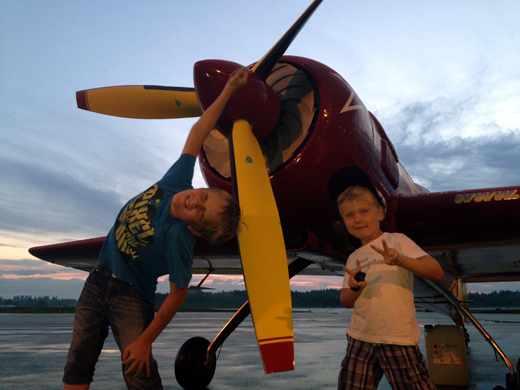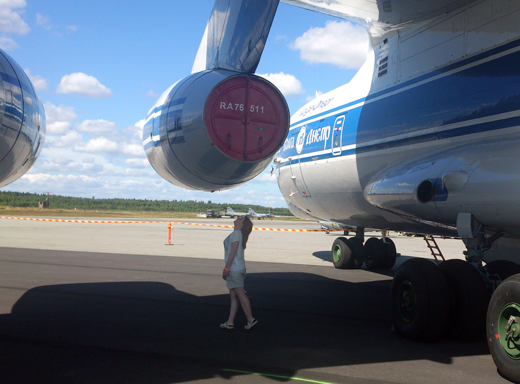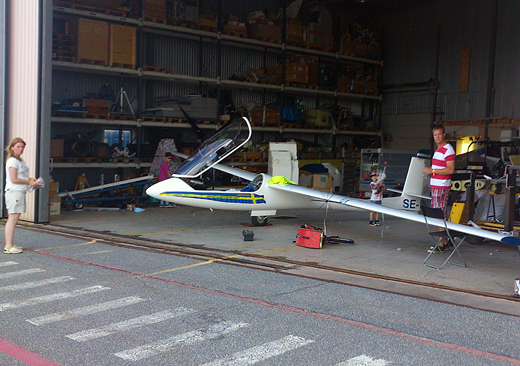 03-08-13 airshow in Örebro
Second day is done, very nice weather with about +30 degrees celcius. at afternoon a front with rain and thunderstorms came. It passed very fast so I was able to fly after the front and before it was too dark.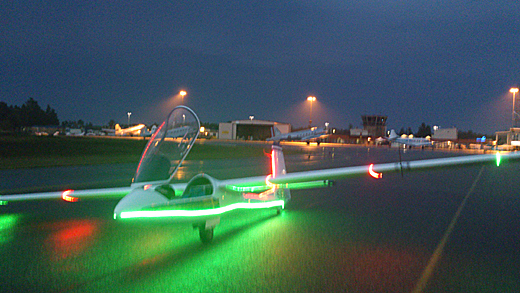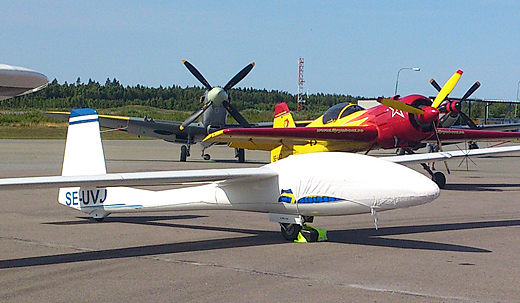 02-08-13 airshow in Örebro
First diplay in Örebro is done and went well. Time to sleep for two more days with show.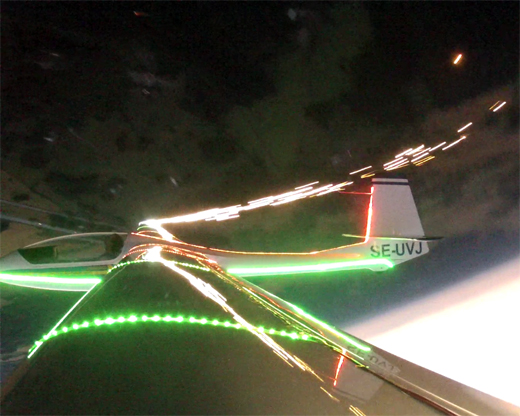 01-08-13 twilight airshow
Tomorrow I will go to Örebro for airshow. I will start with a twilight airshow tomorrow.
29-07-13 Back home after World Championships
Today we have arrived back in Dala-Järna and have been well received
Article in Local newspaper
27-07-13 (09:20) WAGAC 2013 Oripää
yesterday we had a closing ceremony and price giving ceremony. To be listening to the swedish anthem from the top of the podium is a special feeling!
It was a airshow here yesterday so I put some pictures from that here too.
Today we will be cleaning and packing averything after 2 weeks here in Oripää, and later today we take the ferry back to Sweden.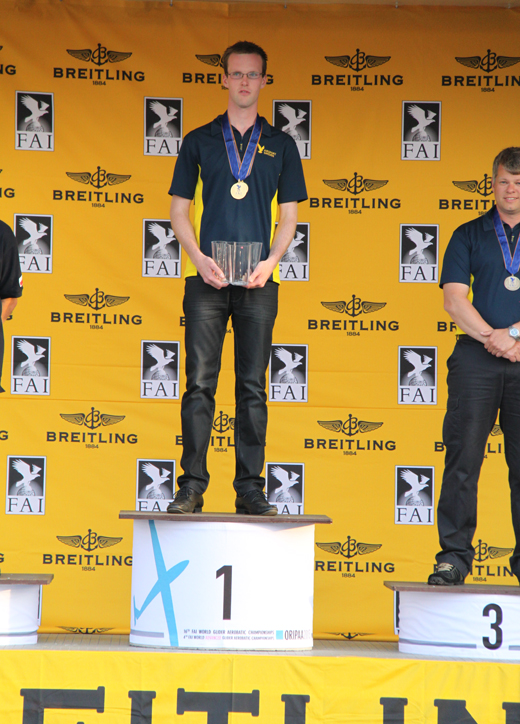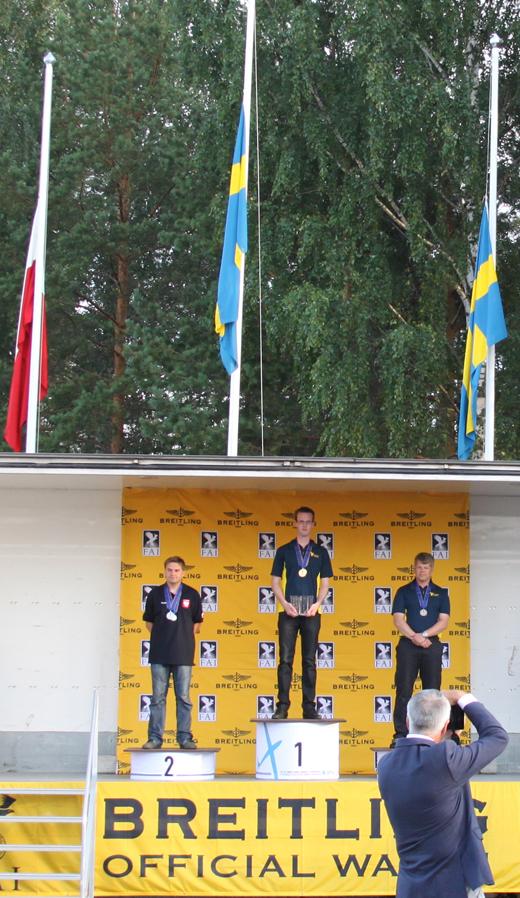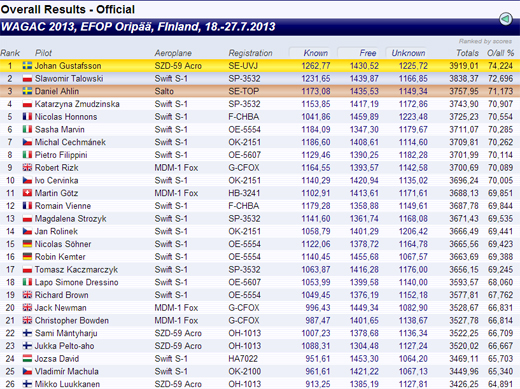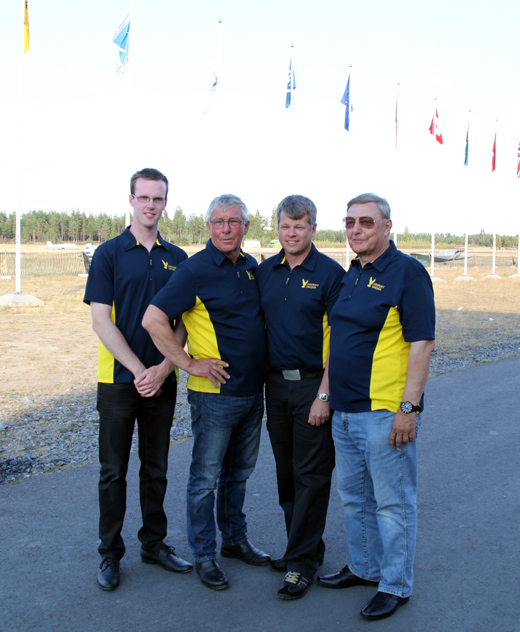 Team Sweden 2013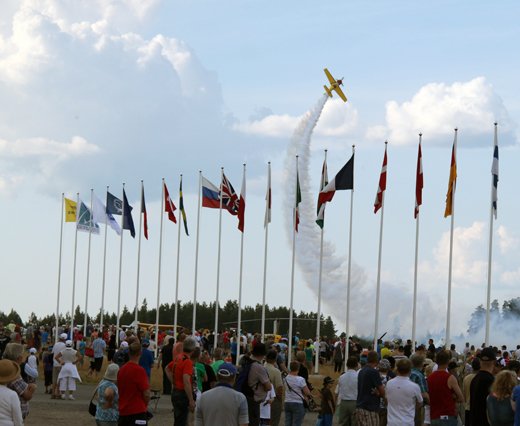 Svetlana flew Daniels Su-26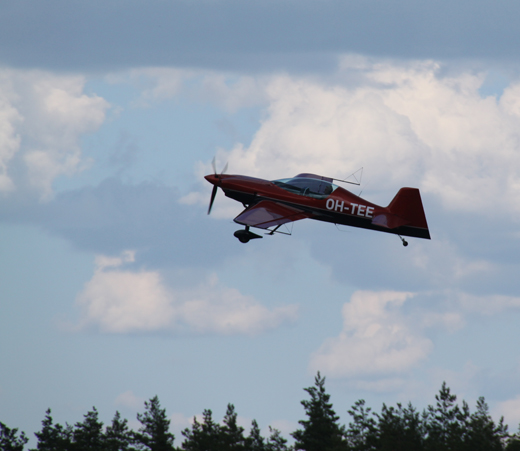 Sbach 342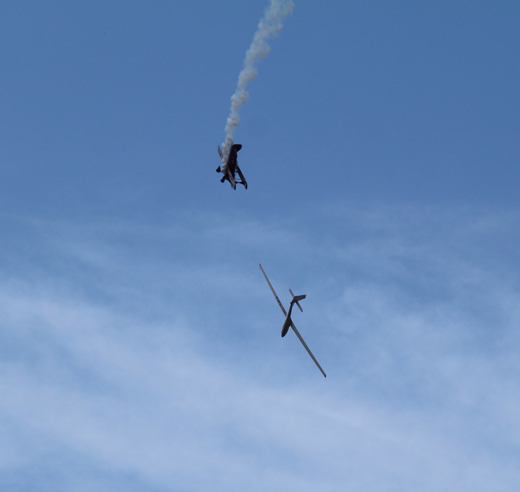 SZD-59 and pitts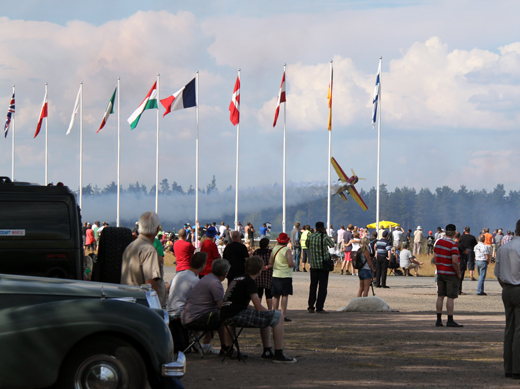 Daniel Ryfa doing a great performance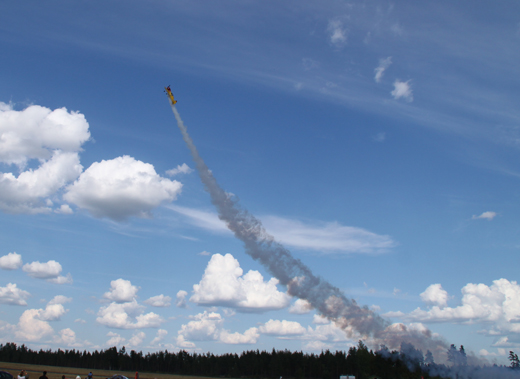 Daniel Ryfa takeoff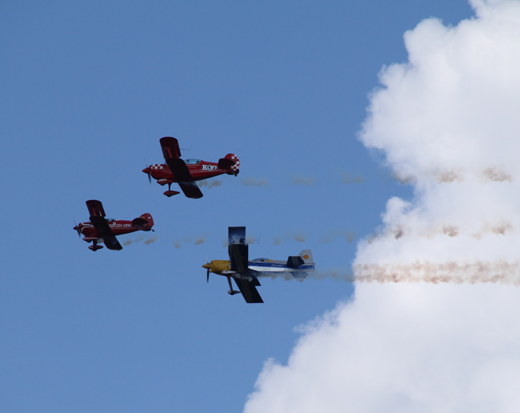 27-07-13 (16:00) WAGAC 2013 Oripää
World Championship Team Sweden, behind the scenaries...
This is what we did the first half of the championship.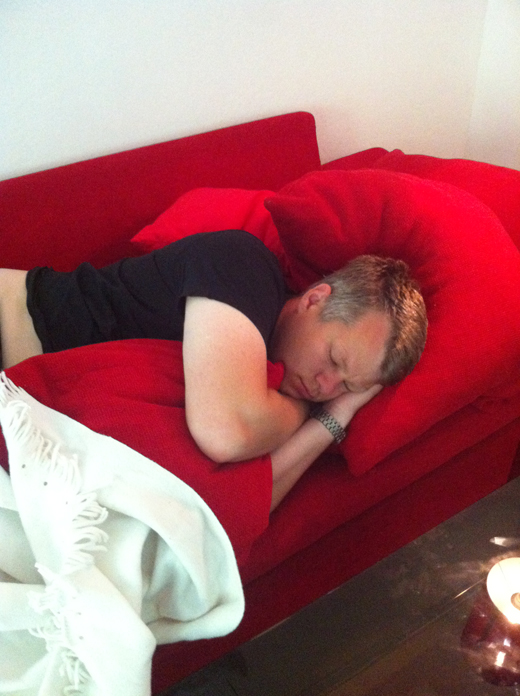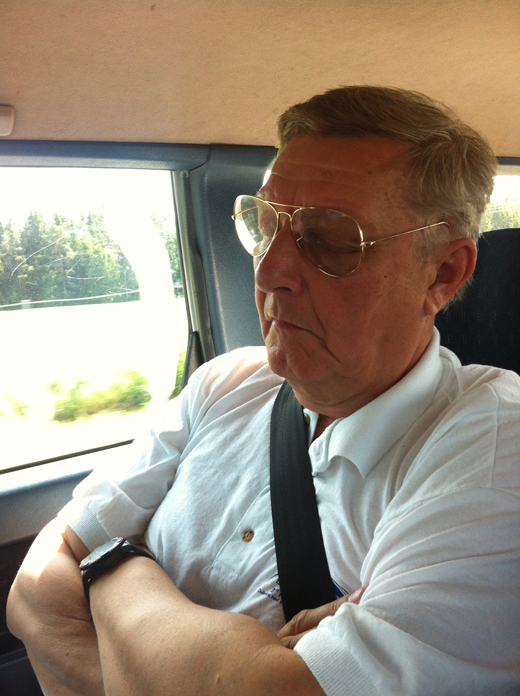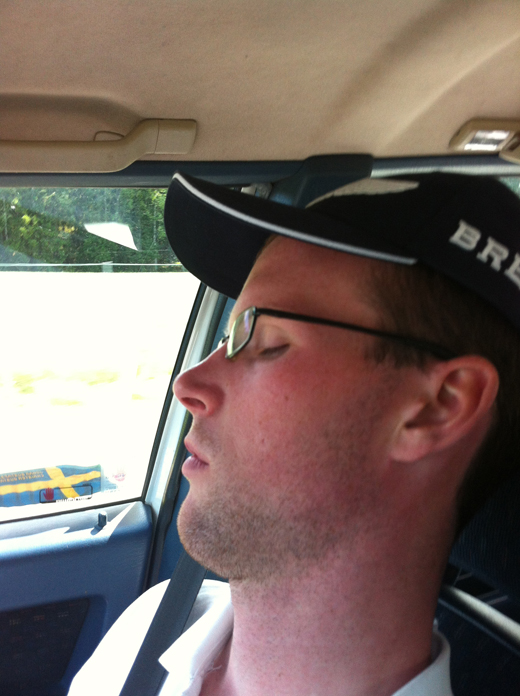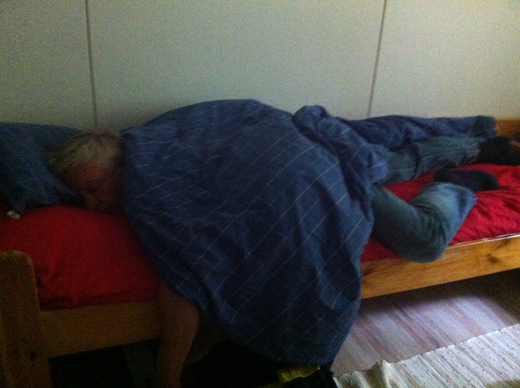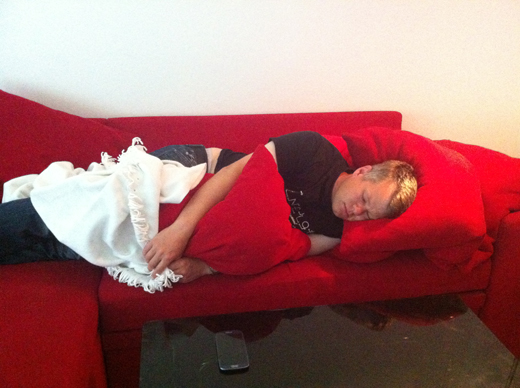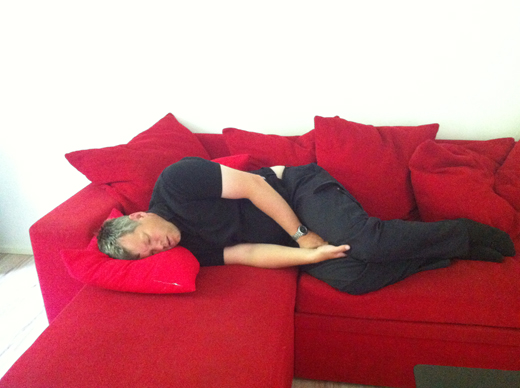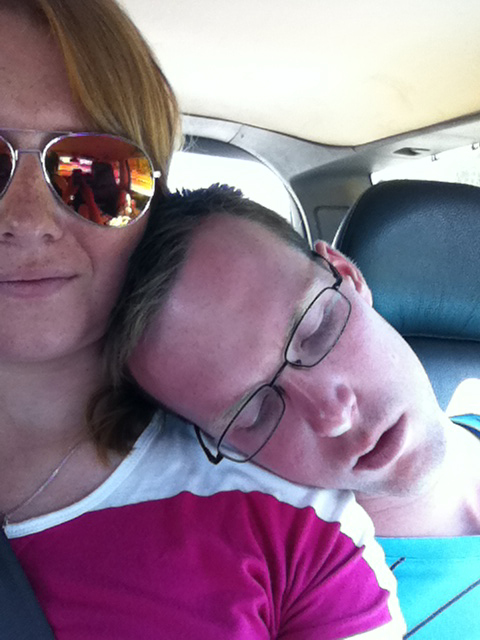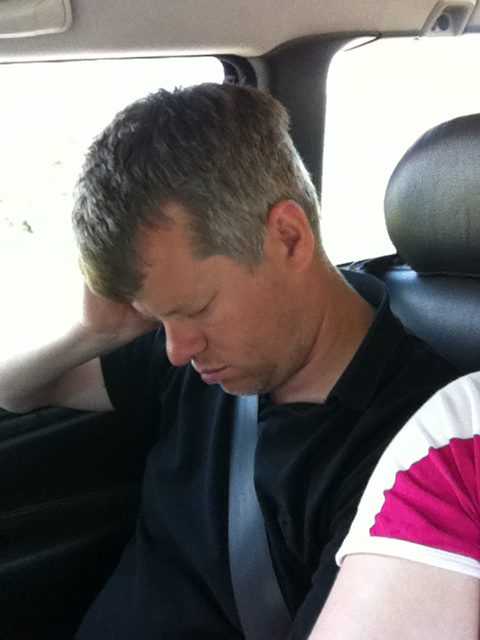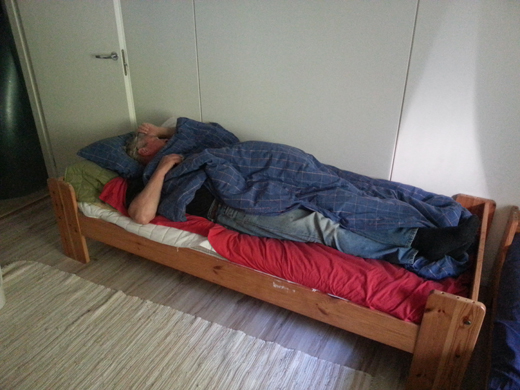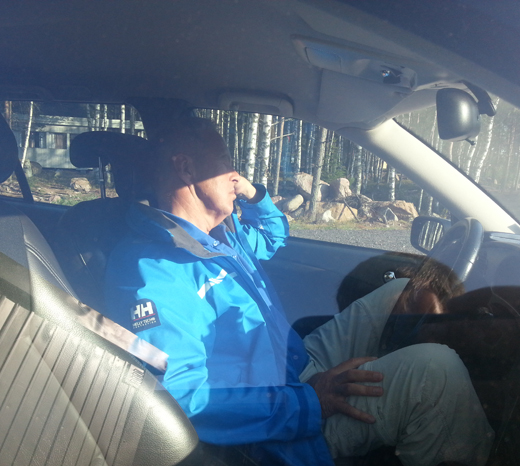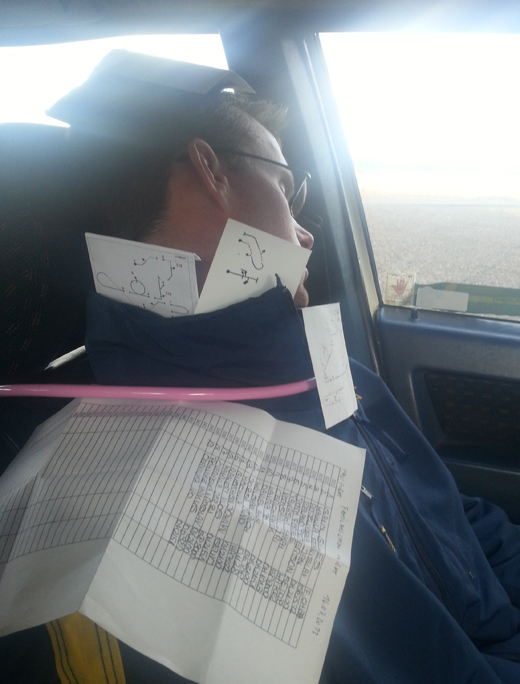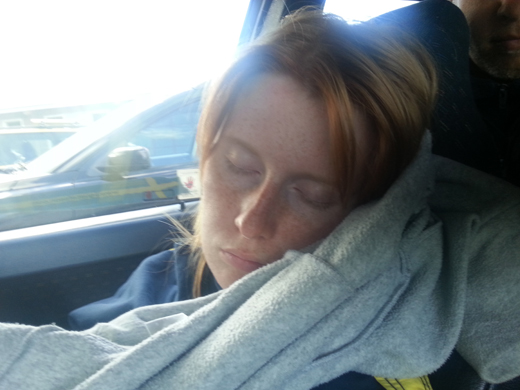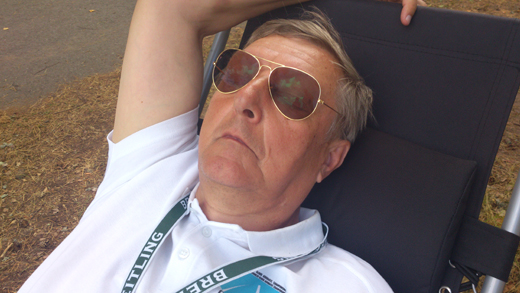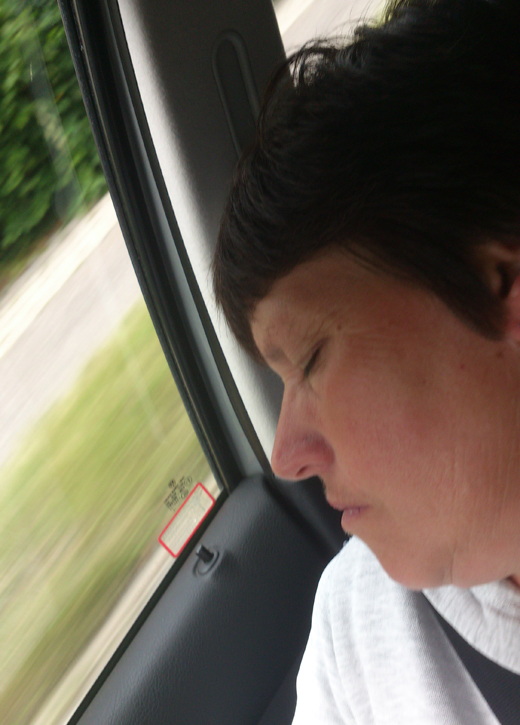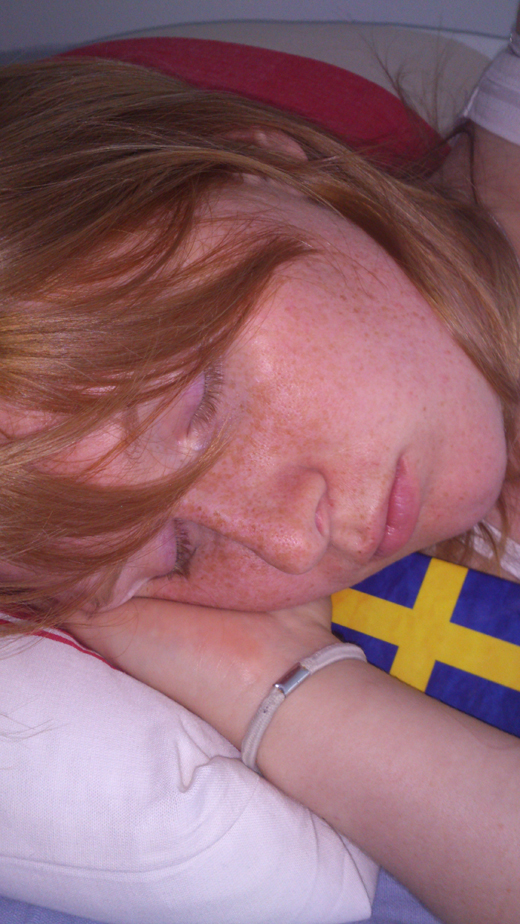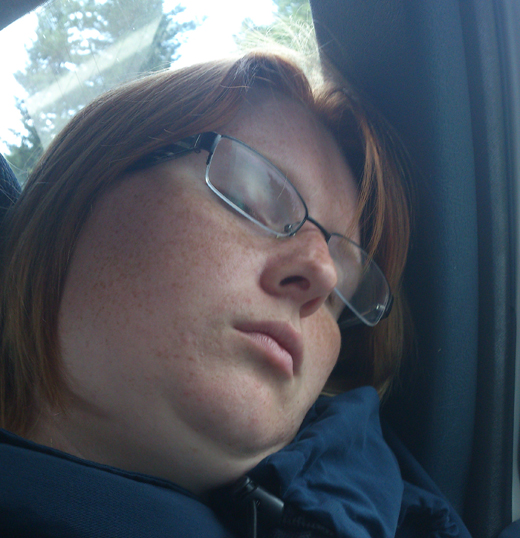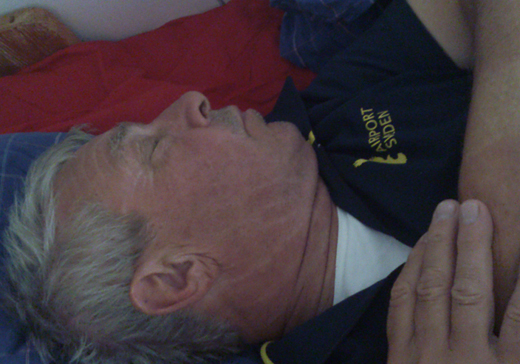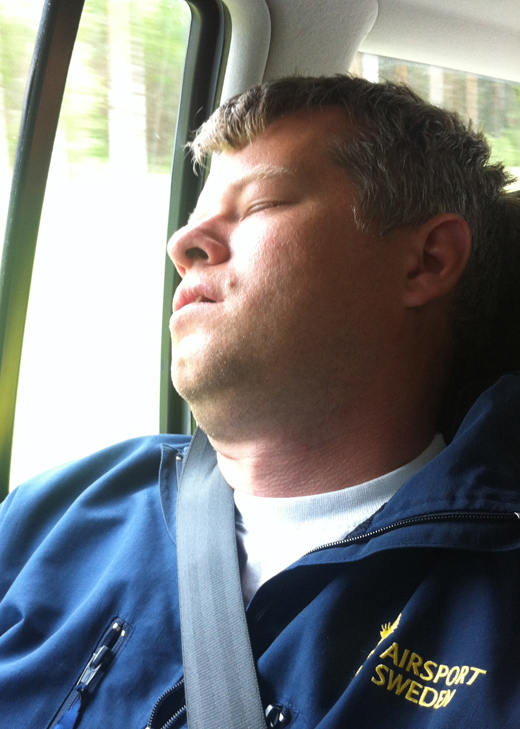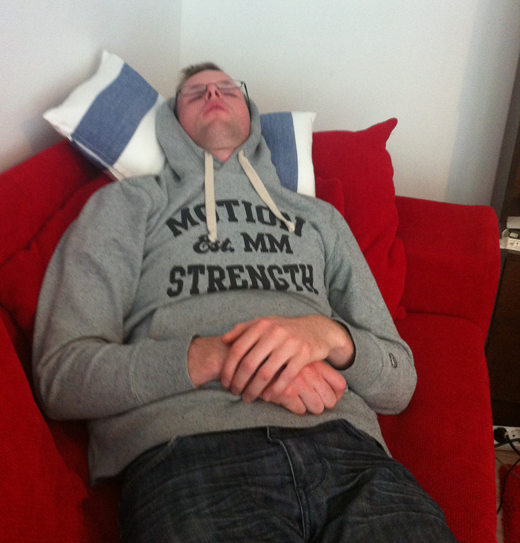 27-07-13 (12:55) WAGAC 2013 Oripää
The results is here, but not official yet due to protest time is remaining. Team Sweden is happy with the results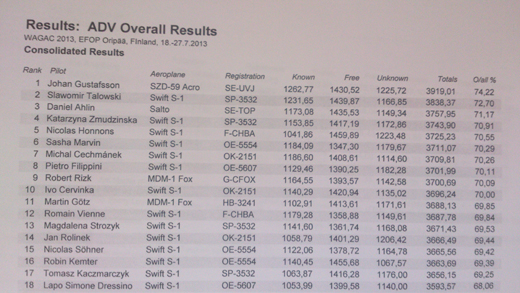 complete results at: civa-results.com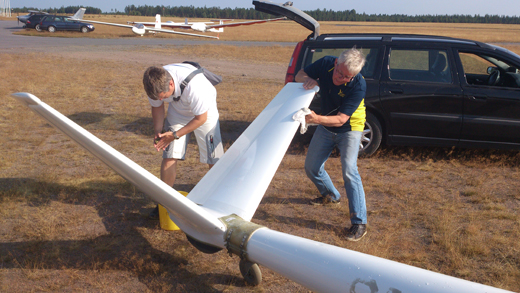 the salto being washed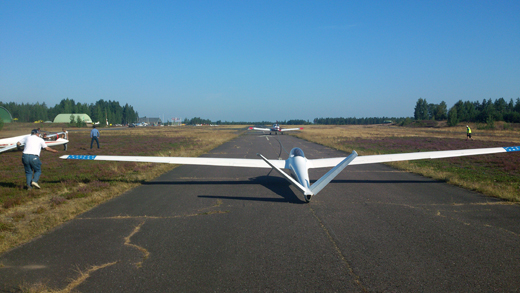 Daniel starts the unknown

27-07-13 (10:10) WAGAC 2013 Oripää
This morning has everybody been flying, both me and daniel did well. I will update as soon as I have some results.
26-07-13 (20:00) WAGAC 2013 Oripää
Unlimited has finished and all pilots have 3 flights so they has got a chamionship. Advanced is flying right now and will try to make 25 flights today then will the rest fly tomorrow before the airshow. Erland hasdone all flight, but not that good results. Me and Daniel will fly tomorrow morning and hoping to bring some medals to Sweden. Briefing tomorrow at 06:30
26-07-13 (09:00) WAGAC 2013 Oripää
All pilots in advanced was not able to fly yesterday. we have 10 pilots left then it is time for the unknown. I have startnumber 31. total score so far: civa-results.com. they will be updatet while avery pilot flies..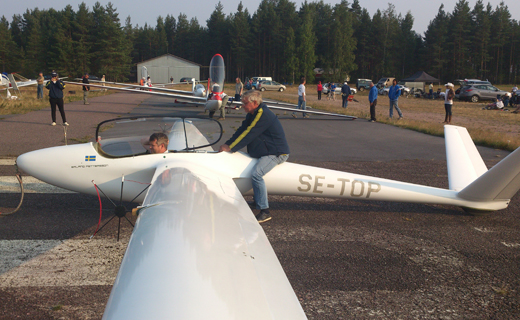 Daniel before takeoff

25-07-13 (20:35) WAGAC 2013 Oripää
I flew with 73,4% which is OK, but I had much penalties for being outside the box in 20 seconds... Daniel did also a good flight and have 73,5%. Advanced is still flying, lets see if everybody will be able to fly today.
25-07-13 (15:15) WAGAC 2013 Oripää
I have been flying my second flight and am very happy with it. Now I have to wait for results and the other competitors.
25-07-13 (09:00) WAGAC 2013 Oripää
Results from yesterday can you find here civa-results.com. There is still 2 pilots missing as everybody was not able to fly yesterday evening. Unlimited is flying right now and then the last from Advanced known. After that we will fly the Free program, I have start number 4.
24-07-13 (20:45) WAGAC 2013 Oripää
I flew with 76,4% and I am happy with that. There is no total score yet, as they are still flying. All swedish pilots have been flying and Daniel flew nice, Erland did a bad tailslide due to the haze. Now we will go too sleep and hoping to be able to fly the free tomorrow.
24-07-13 (17:35) WAGAC 2013 Oripää
Suddenly it happens! the clouds dissapear and the wind has calmed down. Advanced is flying and pilot number 15 has just started. .
I am happy with my flight even if there was some misstakes. There was bad horison due to haze.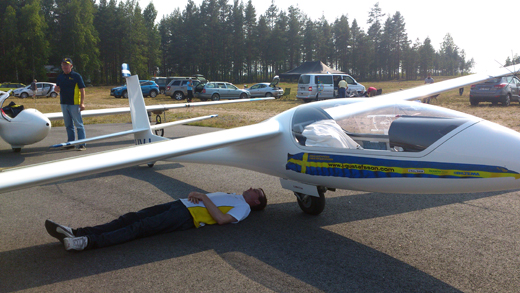 Resting before start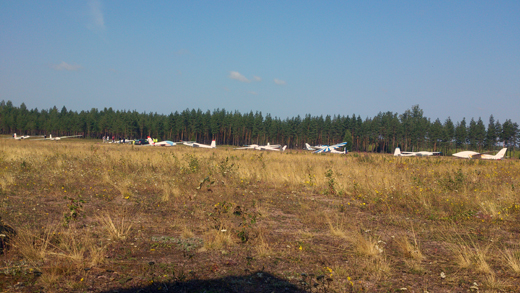 Some of the planes

24-07-13 (14:30) WAGAC 2013 Oripää
Only 4 pilots in Advanced was able to fly before we had to break due to clouds. Me and another pilot get a tow to 1250m but did not fly due to clouds.
24-07-13 (09:15) WAGAC 2013 Oripää
There where no flying yesterday. But Unlimited has already been flying their first flight this morning. They had a briefing at 05:00 and our briefing was at 08:00. All gliders are ready for flight but there came some low clous so now we are waiting for better weather once again.
23-07-13 (11:30) WAGAC 2013 Oripää
Next briefing 14:00, clouds and windy.
22-07-13 (19:
15) WAGAC 2013 Oripää
The day was canceled due to very hard wind. It was very windy today, more wind then any day until now I think.
Mum and dad has arrived today to watch the last part of the competition, we hope that the weather will be better so there will be some flights. It is starting to be a little boring to just be here doing nothing.
We went to Turku this day also o spend some time, we was to a marine museum among others.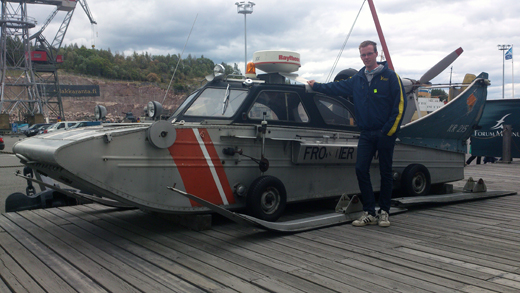 I bought a new boat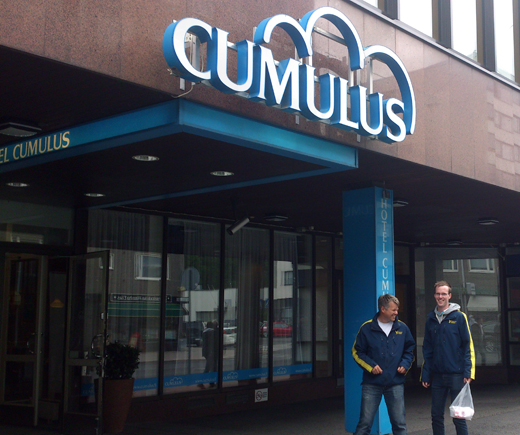 We find a Hotel for Glider pilots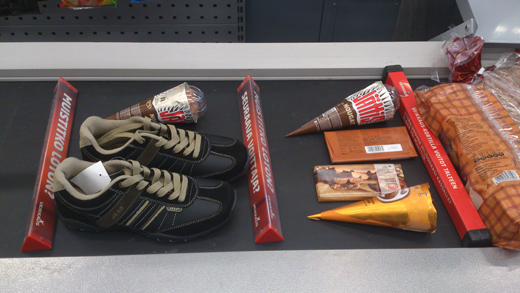 Shopped a little...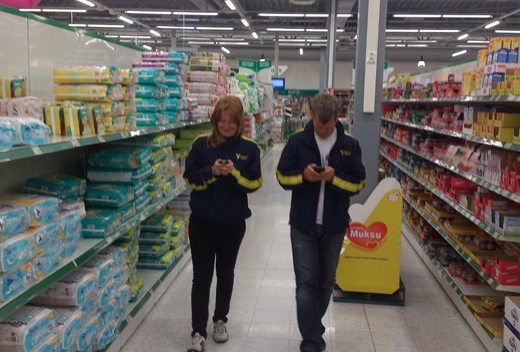 Find WiFi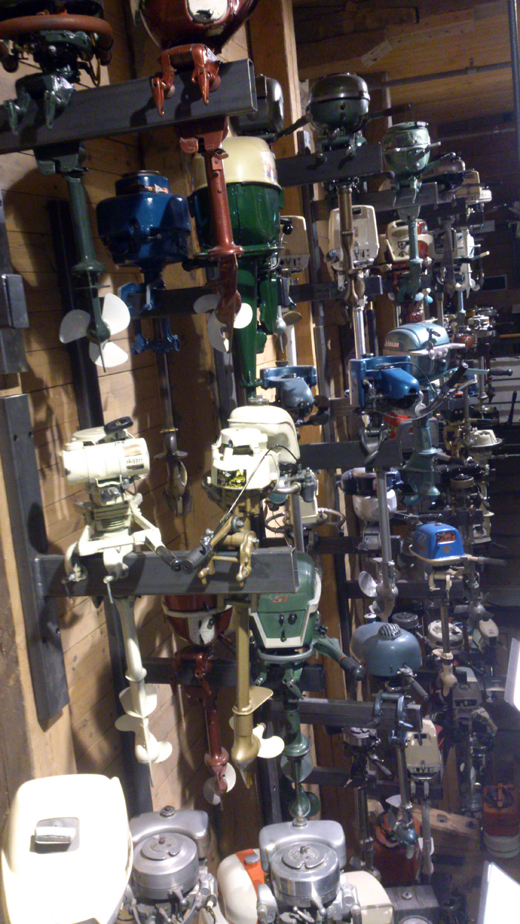 Was looking at boat motors
22-07-13 (08:00) WAGAC 2013 Oripää
Next breifing 11:00. The weather is nice and we do not know why they have canceled flying until 11:00, probably due to wind.
21-07-13 (19:10) WAGAC 2013 Oripää
No flying today
21-07-13 (16:00) WAGAC 2013 Oripää
Yesterday 8 pilots from Unlimited flew before the rain started, the results you can find here civa-results.com. Today we have had the first briefing right now. The weather has been bad so we went to Turku to spend some time.
Unlimited will start flying with a shorter program, as we have to low clouds, Advanced might be able to fly later today. Next briefing 19:00
20-07-13 (18:40) WAGAC 2013 Oripää
The competition is started, Unlimited starts in a few minutes.
20-07-13 (15:25) WAGAC 2013 Oripää
Next briefing is at 18:00. I have performed a combined checkflight and familisationflight. Everything went well and I am on to the cometiton with SE-UVJ!
20-07-13 (08:20) WAGAC 2013 Oripää
Todays weather is better but there is still to much wind at altitude. I will perform my check flight of the glider after this morning. Then we hope that the winds will be lower later in the day so the competition can begin.
19-07-13 (13:00) WAGAC 2013 Oripää
Yesterday we had a opening ceremony, the clouds and rain stoped during the night but it is still windy and cold.
Today we have low clouds and rainshowers. I have assemblied the glider to be prepers in case of good weather. We are waiting for next briefing at 1600 local time.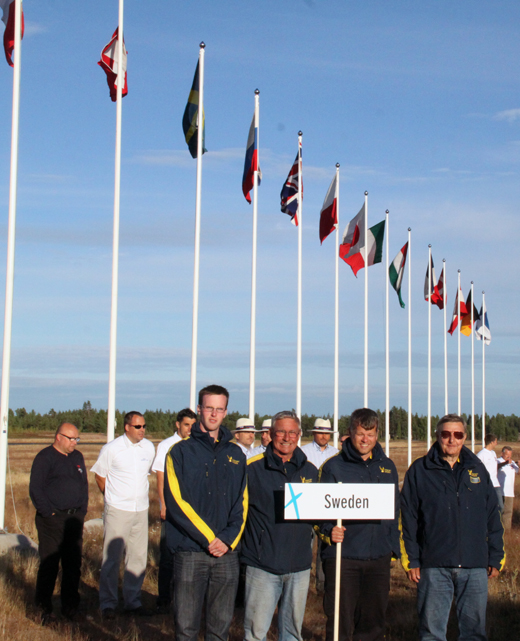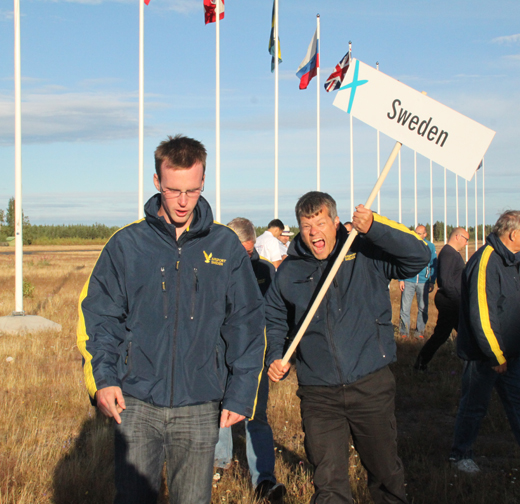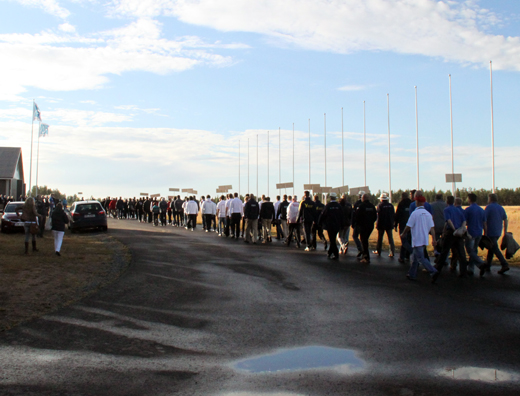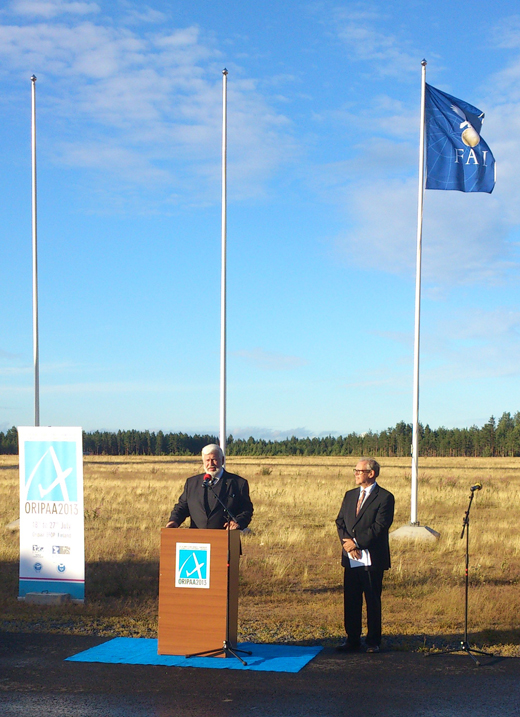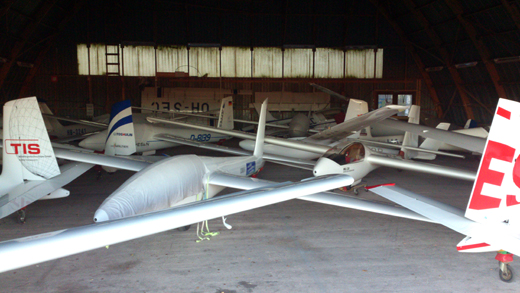 many gliders
18-07-13 (14:40) WAGAC 2013 Oripää
The first day of the World Advanced Glider Aerobatic Championship in Oripää is here and it is raining. The competitionday was just cancelled and we are hoping for tomorrow. Later today there will be an opening ceremony. This morning we had a breifing where we selected the unknown figures. We went to a shopingcenter closeby just to make the time go faster. Here is some pictures and the flying order for Advanced.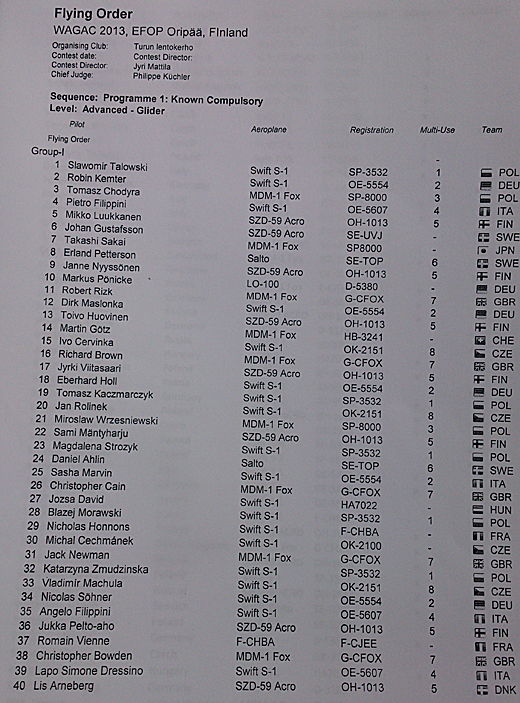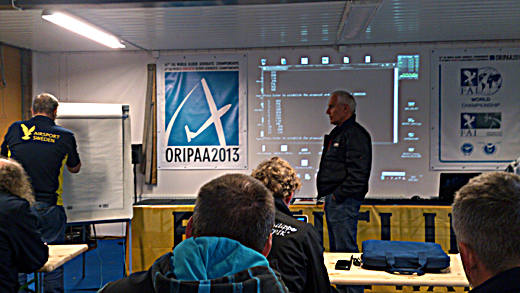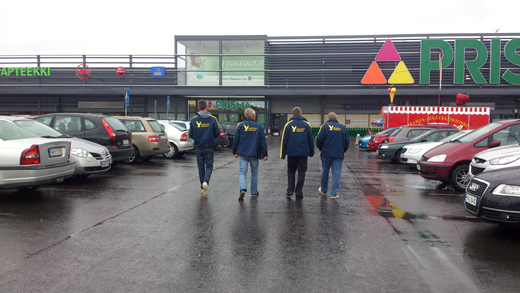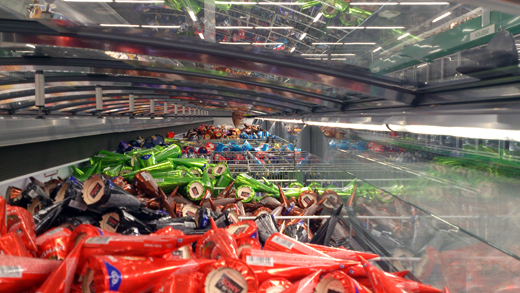 17-07-13 (13:30) Oripää
I have some technical problem with my glider after an scary accident yesterday night. I am not sure I can participate in the competition, but we are working as much as we can to solve the problem.
16-07-13 (10:30) Oripää
Strong wind and low clouds this morning. We hope that the clouds will ride and thet the wind will become more calm. Erland has startnumber 4, Daniel 10 an I have 14 at todays trainingflights. We have all been assemblied the gliders and are ready to fly.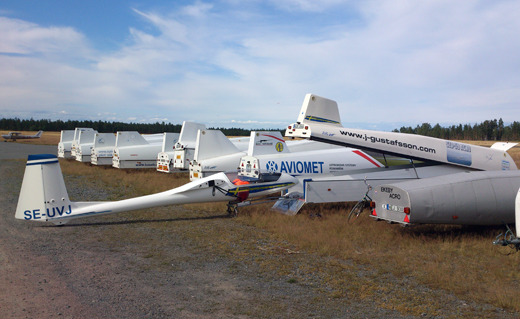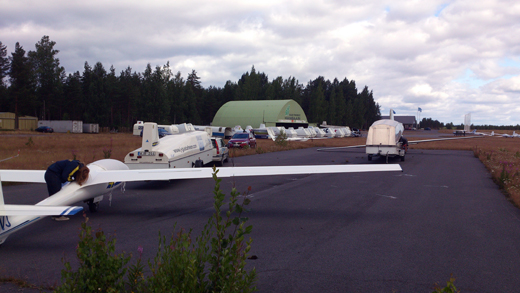 15-07-13 Oripää
Today we arrived in Oripää and we have been placed ourselves in the cabin we will live in for the next 14 days. We felt to tired to fly today so we decided to go to Turku for like tourists.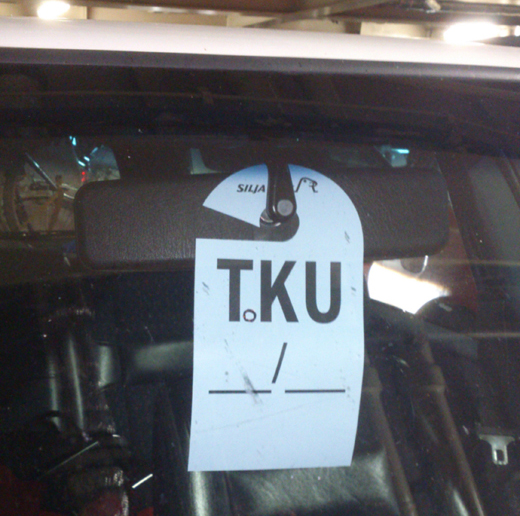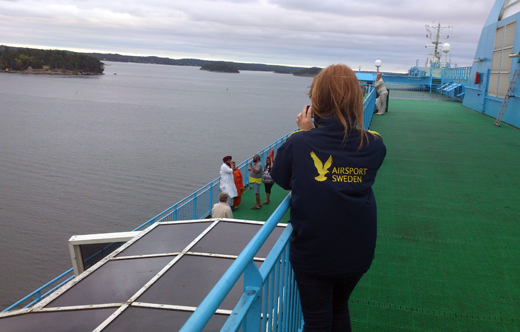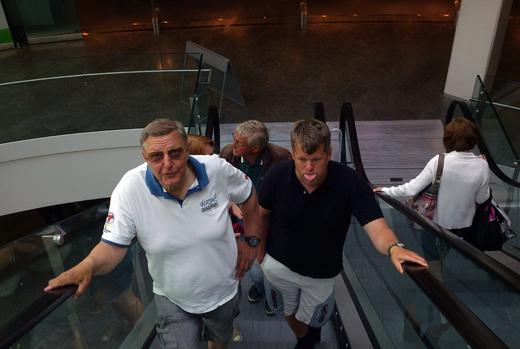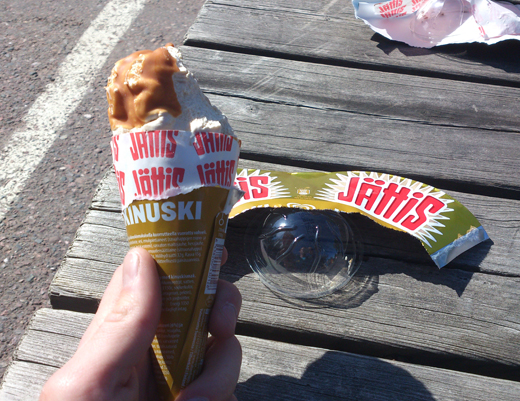 14-07-13 Trip to World Championship
The complete swedish team has get on the boat that takes us to World Championship.
13-07-13 before World Championship
This week Team Sweden has been training in Dala-Järna. Today we have been flying to lunch and then we have been packing to be ready for 2 weeks in Finland and World Championships.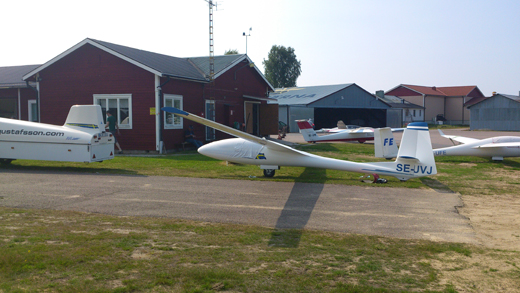 10-07-13 article in DT
Todays article in dt.se
08-07-13 back home from Halmstad
Here is some pictures as I promised! It was some trouble that is why I am late.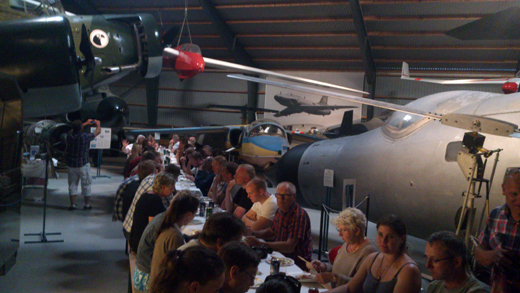 Closingceremony and pricegiving at Svedinos museum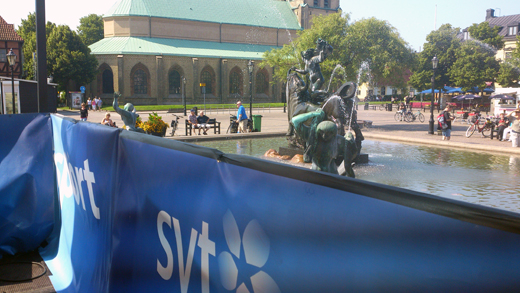 Stora torget in Halmstad from SVTs SM-studio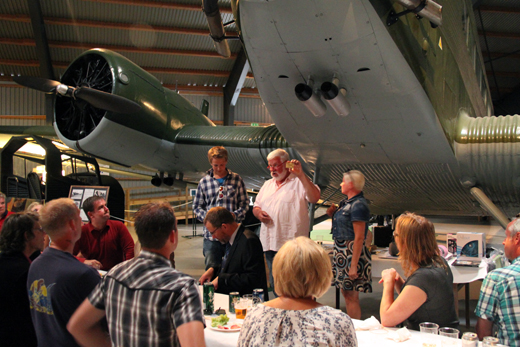 Sebastian gets bronze in Glider Sportsman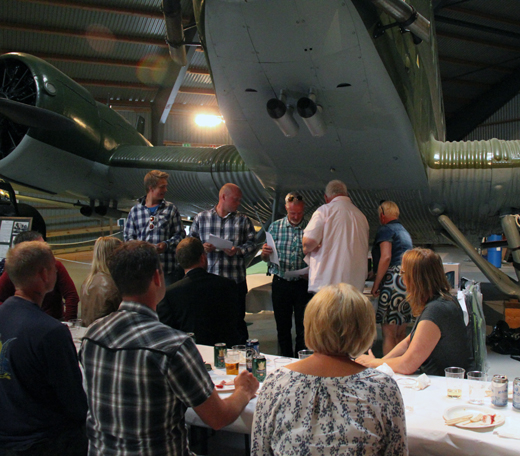 Glider Sportsman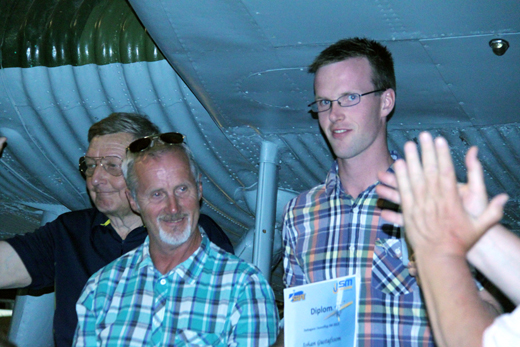 Power Sportsman
07-07-13 (21:00) Halmstad
Todays TV-report in SVT: svtplay.se Glider aerobatics starts at 02:26:00, Power aerobatics starts at 03:17:40.

07-07-13 (09:55) Halmstad
Total results from Swedish championship: smflyg.hemsida24.se
I will put some pictures from the closing ceremony later.
06-07-13 (12:10) Halmstad
Results until now, and the unknown program that we will fly later today.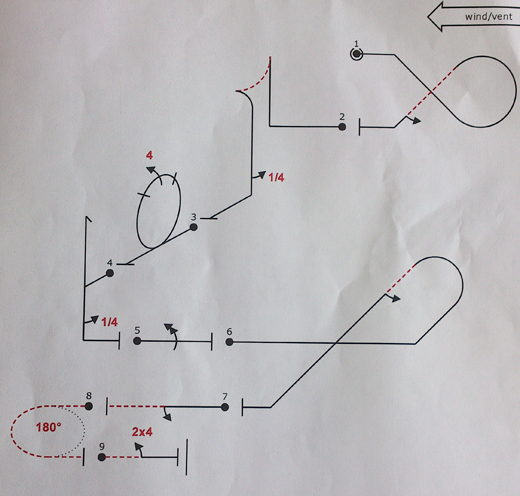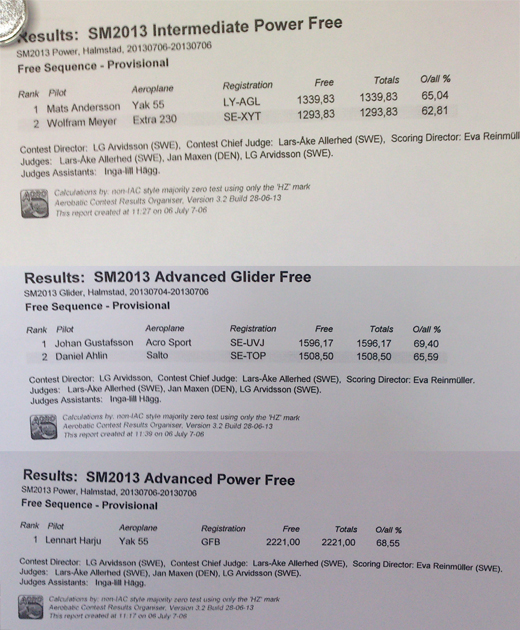 06-07-13 (09:10) Halmstad
Today is the weather very nice and flying will start after briefing. Here is some pictures from yeterday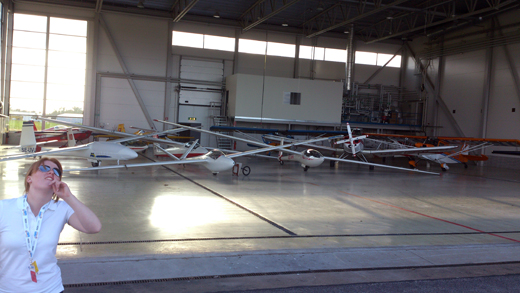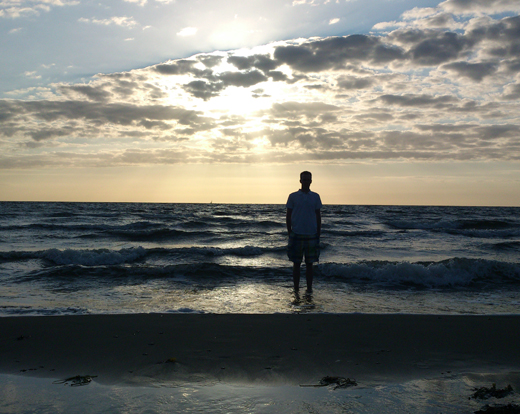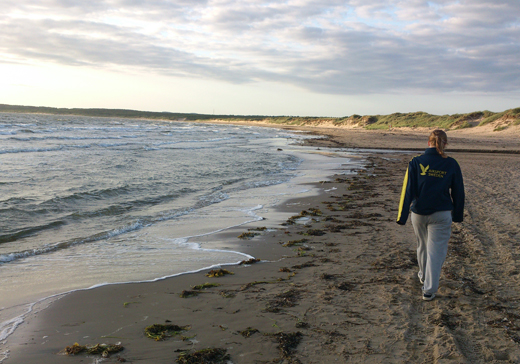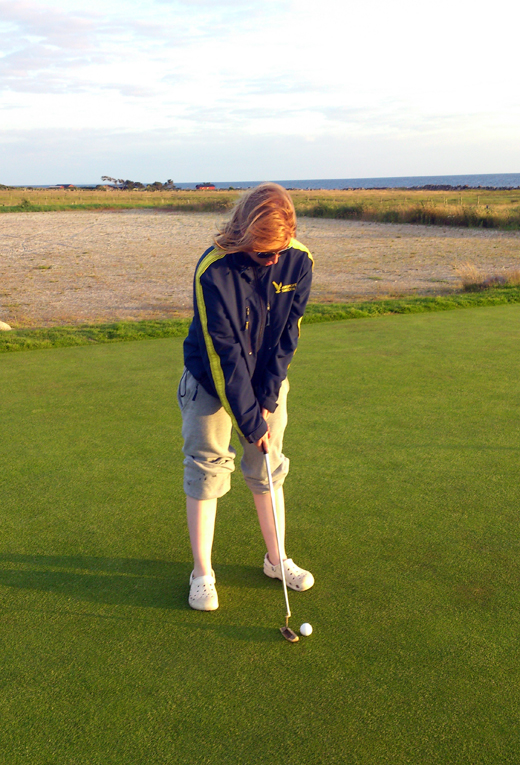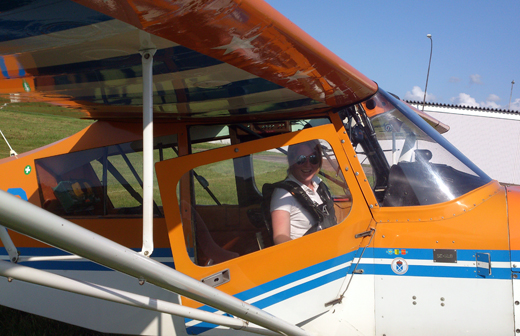 05-07-13 (18:35) Halmstad
The flight are going on in Sportsman class. This is the results until now:

05-07-13 Halmstad
Now have I been flying the known sequense. I was a little bit stressed by clouds cose to the box, but it went OK.
Results until now: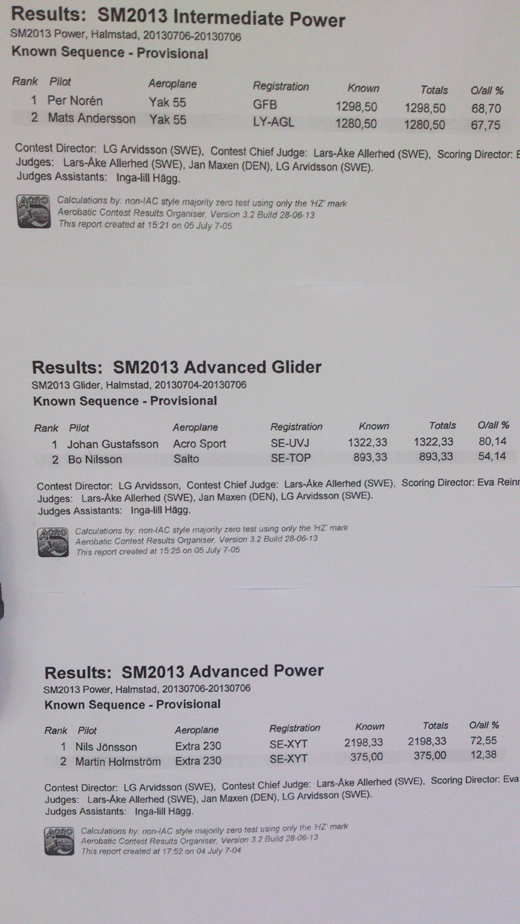 05-07-13 Halmstad
Now are we start flying. Some few clouds but they will go away soon.
05-07-13 Halmstad
Next briefing 13:00. The waether will soon be better have they told us.
05-07-13 Halmstad
Next Briefing at 12:00. Here is the article in Hallandsposten (Local newspaper)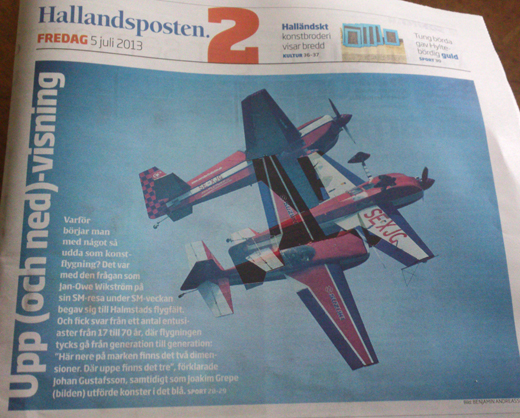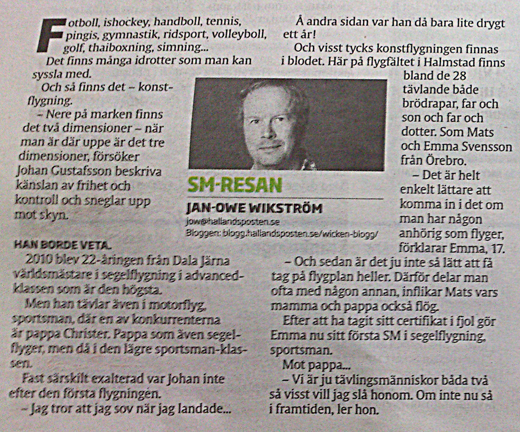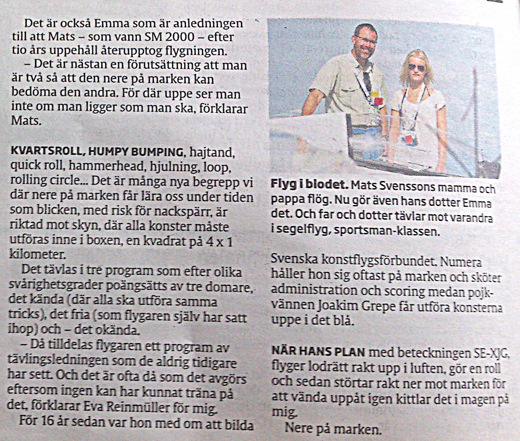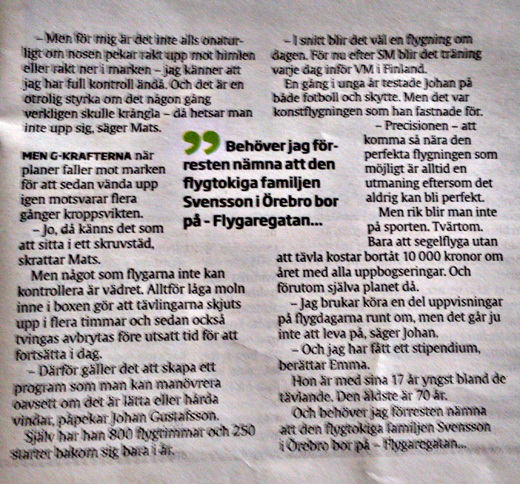 05-07-13 Halmstad
I missed to do updated yesterday. I forgot the computer at the aeroclub. The weather was getting better but there was few low clouds, there was a crowd there so we decided to fly trainingflight until the weather get better. I flew one start in the ACRO for traning and it felt good. At 16:00 the clouds get away and the competition dould start with Advanced and Intermediate category. There was only a few flights before the clouds was back and we have to break. Here is the results until now: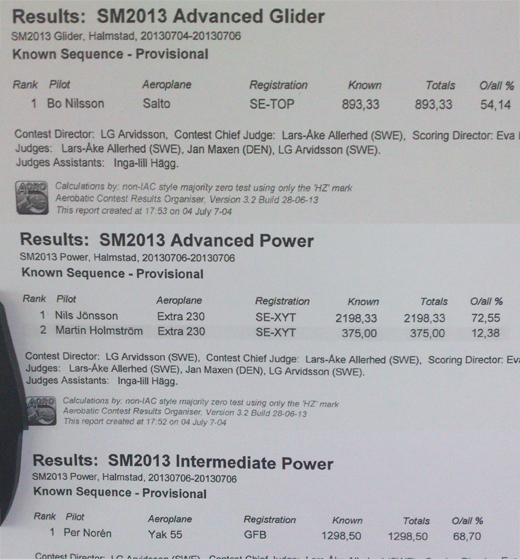 SVT Västnytt had a article about sm-week in Television: svt.se

Now before briefing is the weather not good.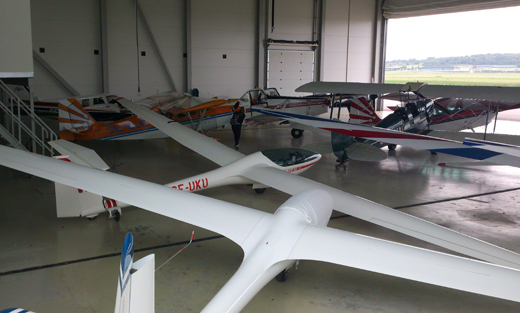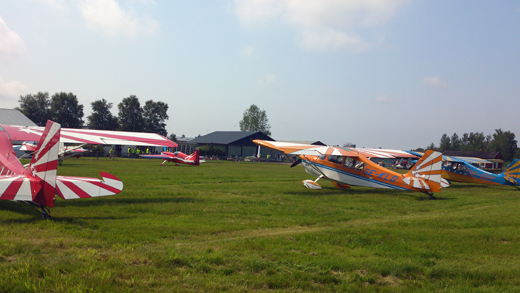 04-07-13 Halmstad
1200ft cloudbase and we are waiting for better weather. Preliminary start at 13:00.
03-07-13 Halmstad
The last training day is over and I have done one flight in the Bellanca and one in the ACRO. Tomorrow starts the competition. Here is some pictures and starting order: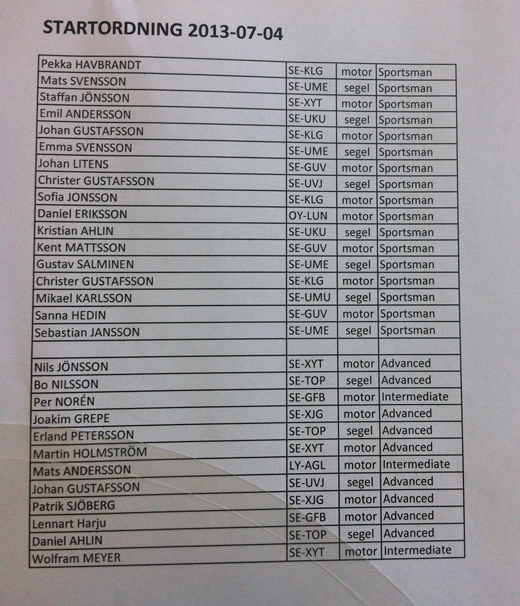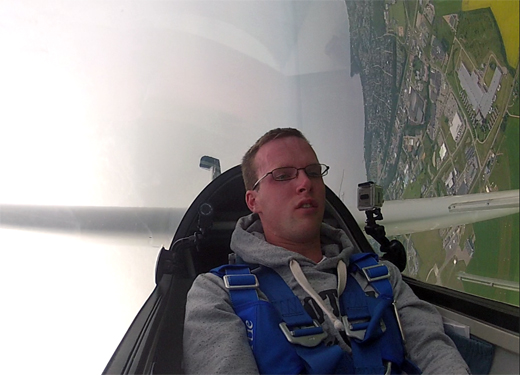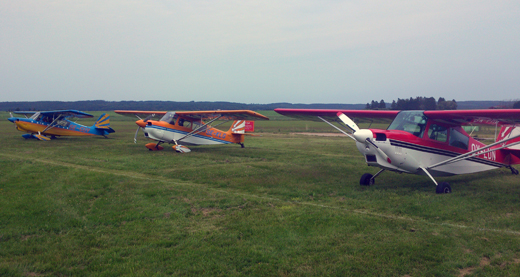 02-07-13 Halmstad
Photoflight for SVT and shoping have been on the agenda today. Thanks, Jimmy, Sofia and Sanna for the nice flight above Halmstads coust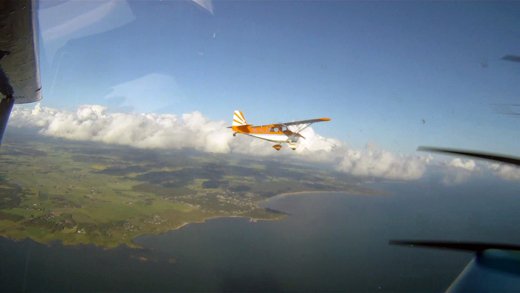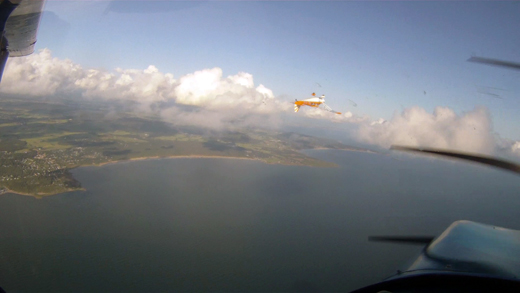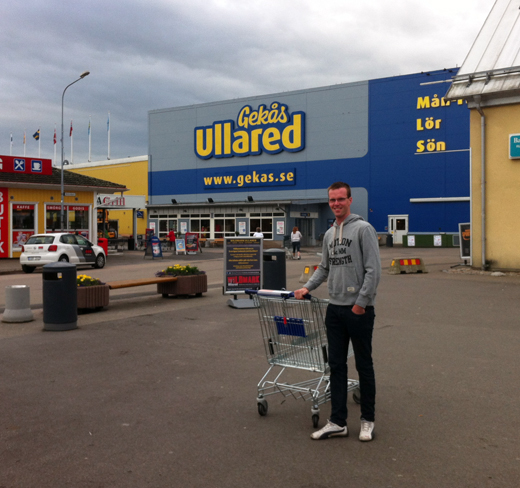 01-07-13 Halmstad
Today I have been driving with SE-UVJ down to Halmstad. Sofia flew the Super Decathlon. I have done two training flight in the Decathlon today, to get familiar with the surroundings.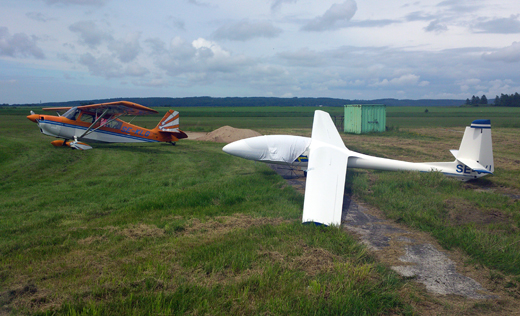 Here comes some pictuers from Tierp, there was very nice weather in sunday too.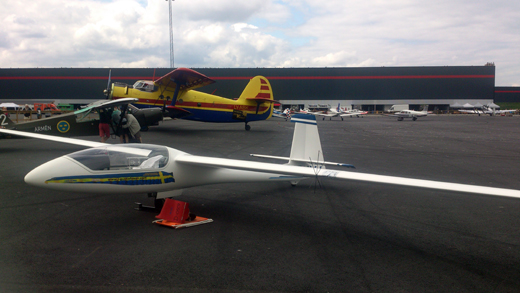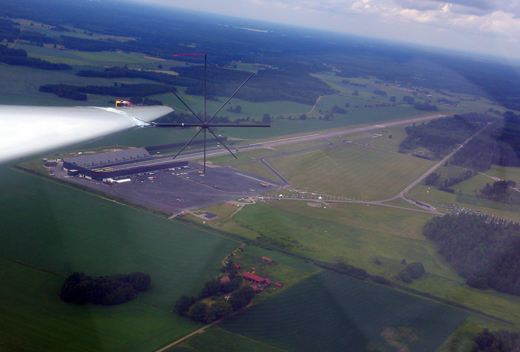 29-06-13 Tierp Arena Flygfest
Today I have been in Tierp at Airshow, more pictures and info comes later: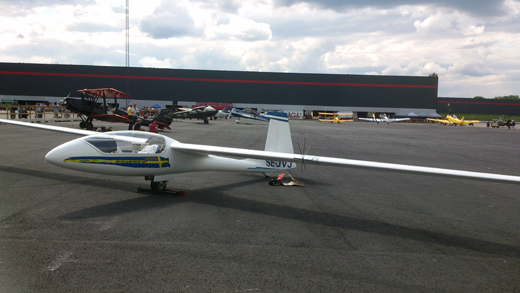 24-06-13 National Championship is coming
In a week am I going to Halmstad to join the Swedish National Aerobatic Chapionship. I will fly the SZD-59 "ACRO" in Glider Advanced category and also the a Bellanca Super Decathlon in Power Sportsman category. The competition is held during the Swedish "SM-week" that is arranged by SVT and RF, hopefully we will get som Television time from the competition. I will publich more info when I now more details here. more info about the competition you can find here: smflyg.hemsida24.se
But first I have a airshow in Tierp before I go to the competition:
tierparena.se
20-06-13 Sundsvallstidning
Article from the airshow in sundsvall: st.nu
15-06-13 Sundsvall Airshow
Today I was in Sundsvall with the ACRO on airshow, very nice weather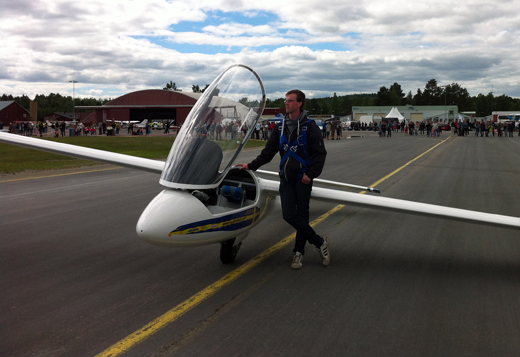 07-06-13 Airtoair photo
have been practiceing in 3 days now, today we did a Photo flight. Pictures: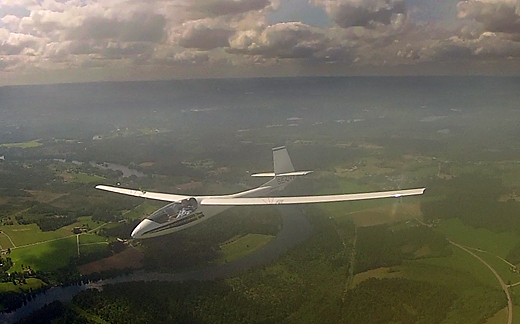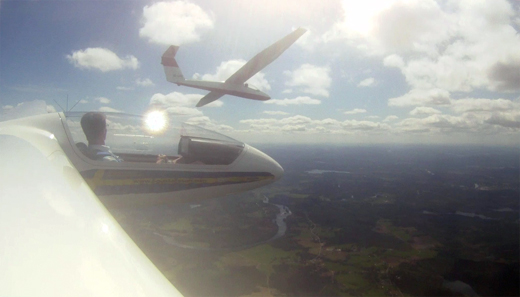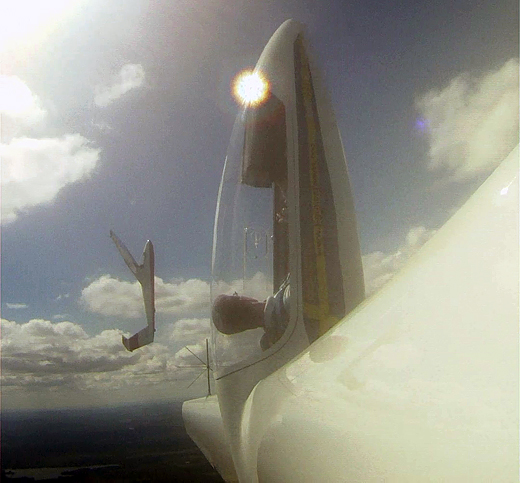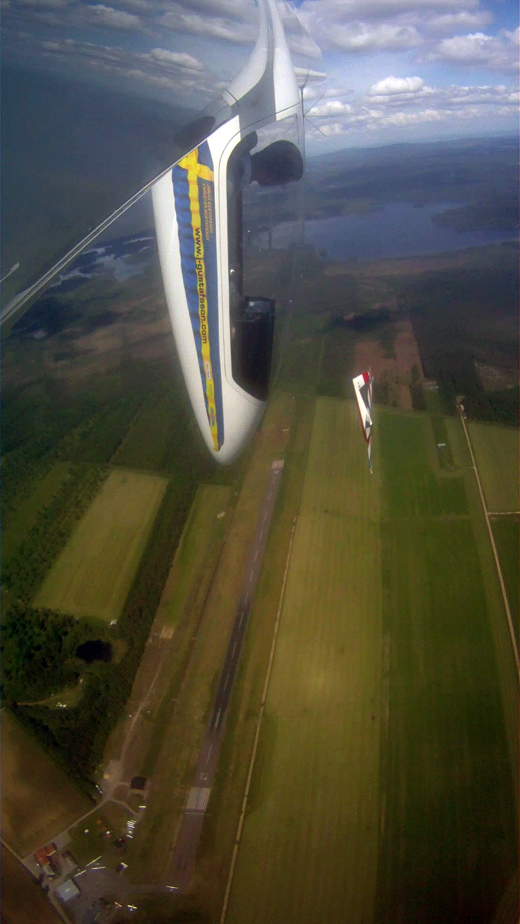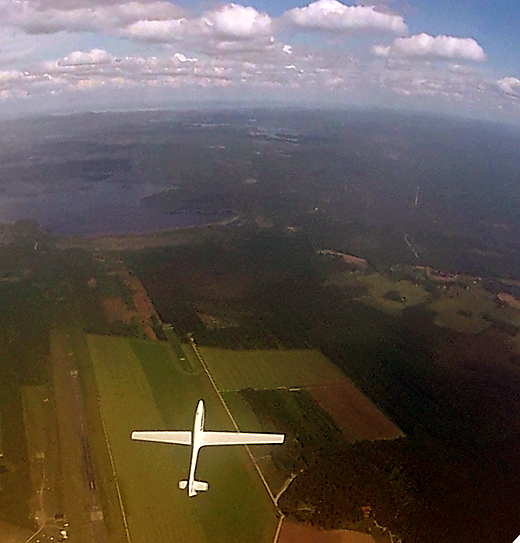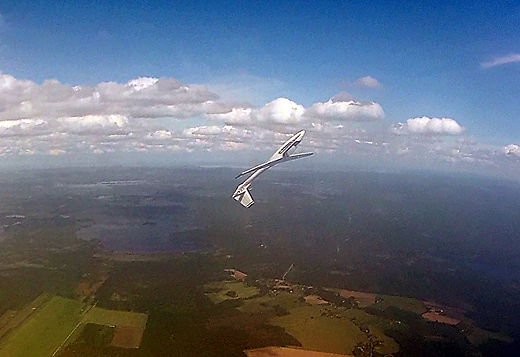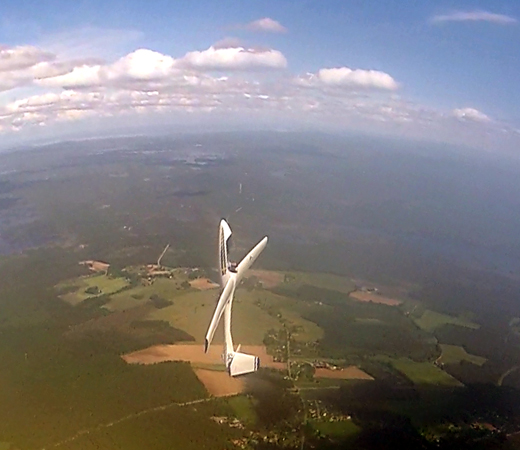 31-05-13 New decals
Today I was to Östlings Reklam & Dekor and got some decals mounted!
Thanks very much!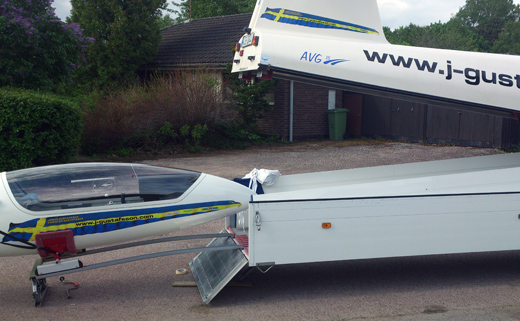 30-05-13 Smoke On
More pictures of the Acro with smoke!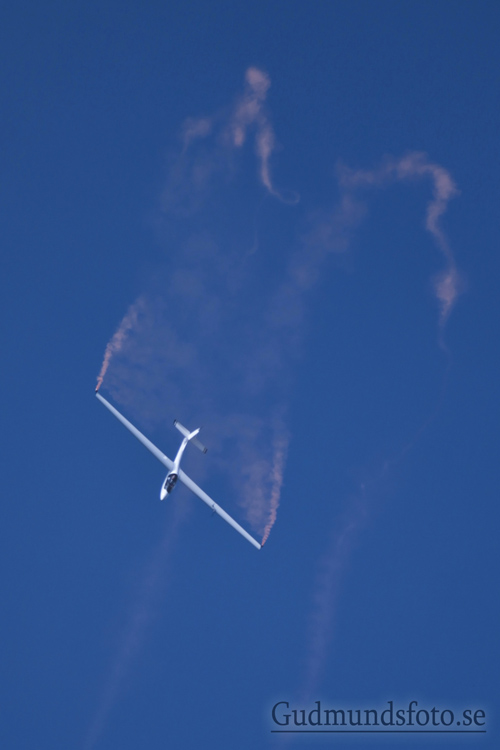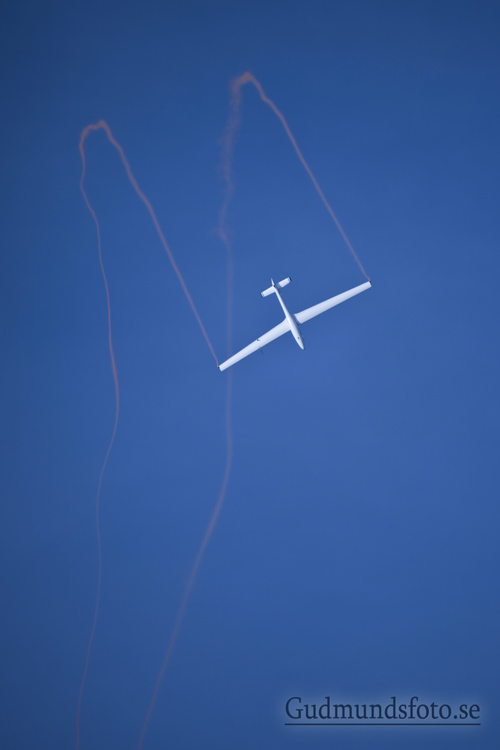 Photo: gudmundsfoto.se facebook.com/GudmundsFoto
27-05-13 Smoke On
Airshow season is coming closer and the system is testen and ready for show!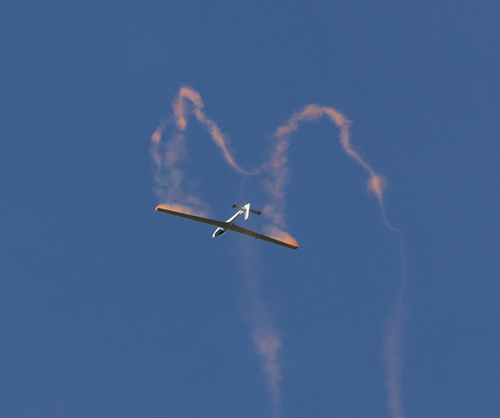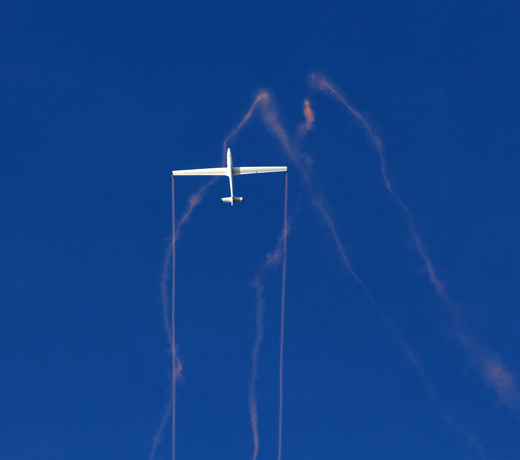 Photo: Per-Erik Kock
24-05-13 Emfo-Cover
The new Emfo-cover!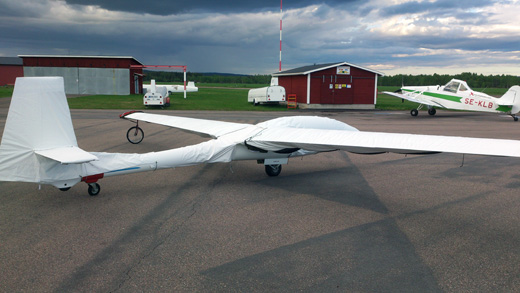 23-05-13 Pyro show
The Twilight Glider Aerobatic Airshow is now also including fireworks at the glider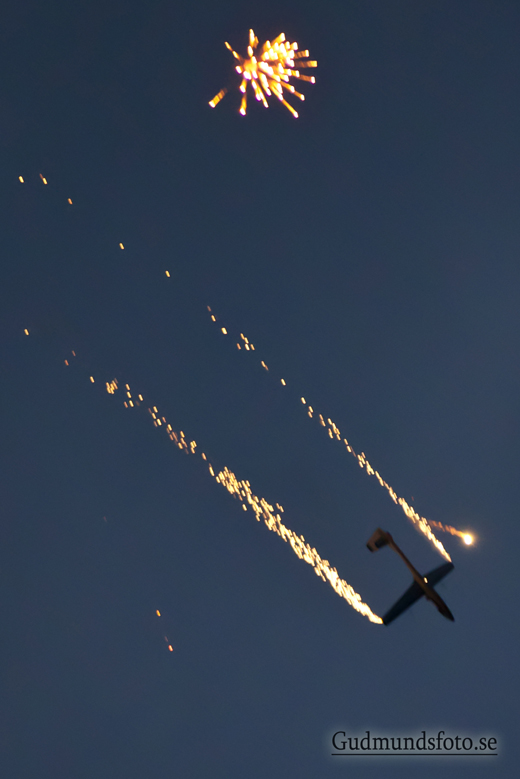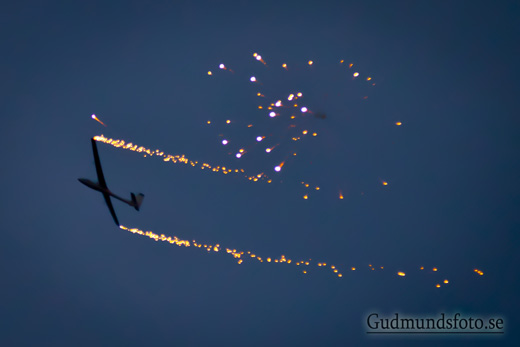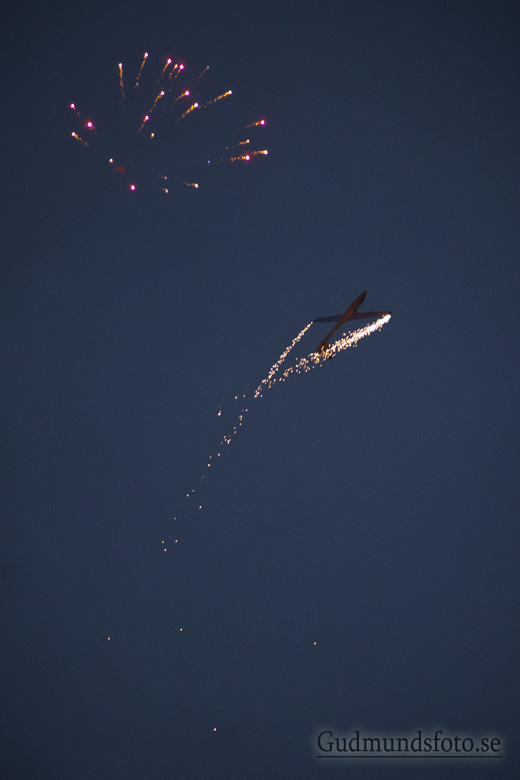 Photo: gudmundsfoto.se facebook.com/GudmundsFoto
11-05-13 Trainingcamp
I only flew 2 flights today due to bad weather half the day. Here is a picture from the twiligt show training yesterday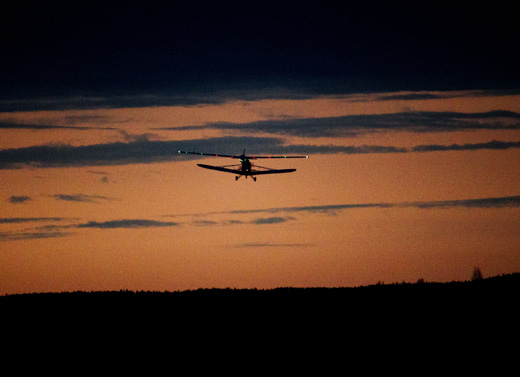 Photo: Per Erik Kock
10-05-13 Trainingcamp
A lot of flying today, we also have three aerobatic students as flies DG-500 and Pilatus B4 here from now and over the weekend. We where able to fly 5 flights each today.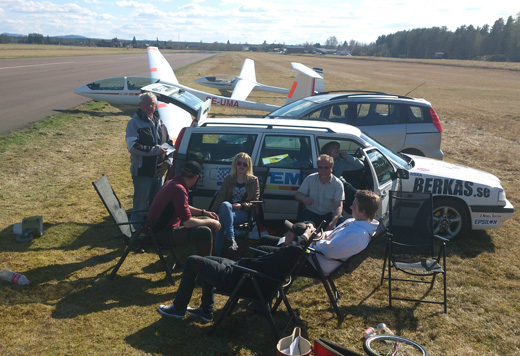 09-05-13 Trainingcamp
We did not fly more than one start today, for me it wasn't any one. It was not weather good enough, but tomorrow we hope that we can be able to fly as much as possible. Tomorrow evening I will might perform some mor test of the new "Twilight Glider Aerobatic Airshow", results will be publiched here.
08-05-13 Trainingcamp
We had a warm front coming that made us hurry to fly before the rain started. We was able to fly 5 flight each and 20 minutes after last flight it was raining.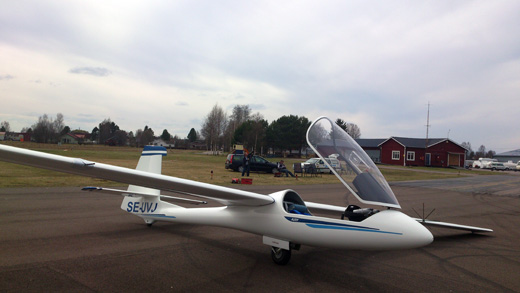 07-05-13 Trainingcamp
Third day have been the best day until now, 6 flights today.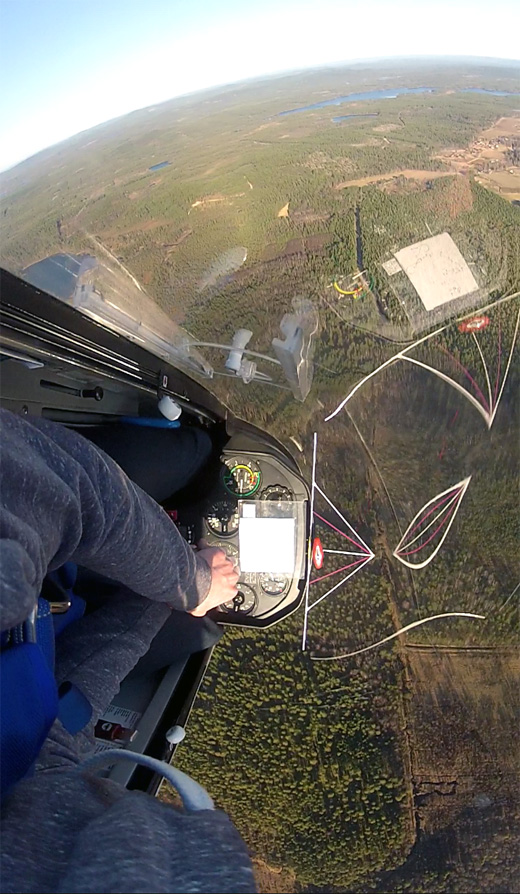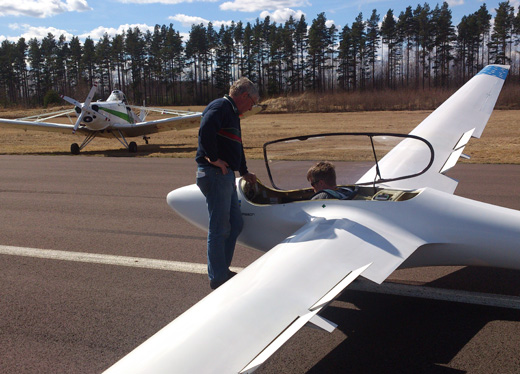 Daniel prepers for flight in the Salto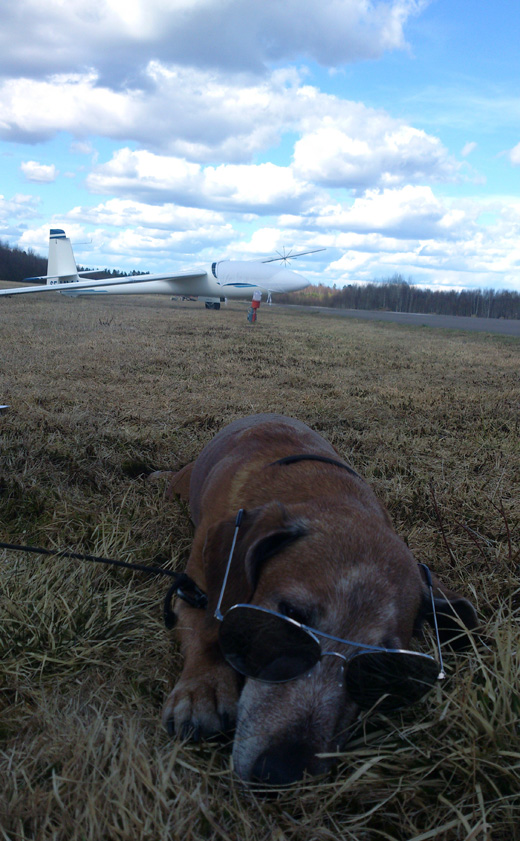 Our Air Traffic Controller Buster!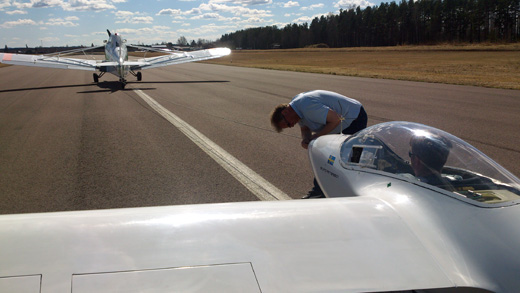 06-05-13 Trainingcamp
Day two is finished, nice weather and a lot of flying. I let the pictures tell the rest!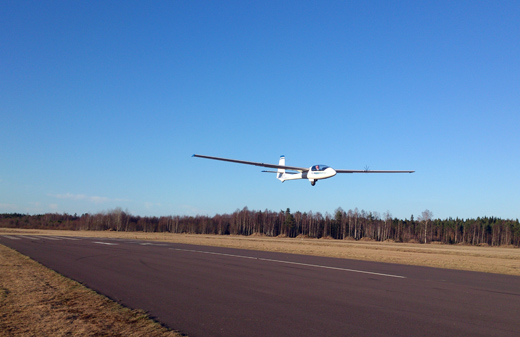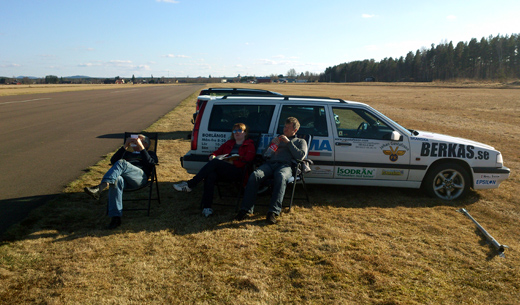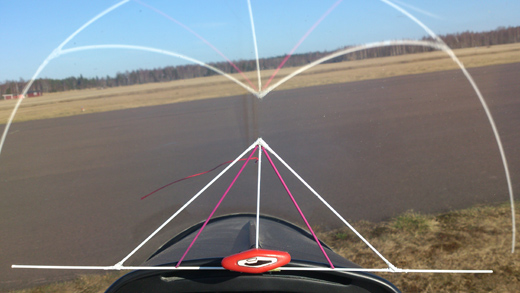 Pink sighteing device! :)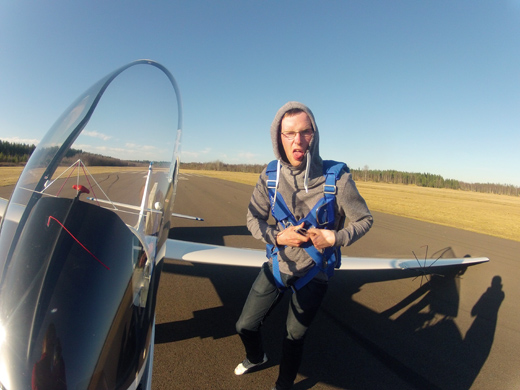 My new Softie-parachute, very nice!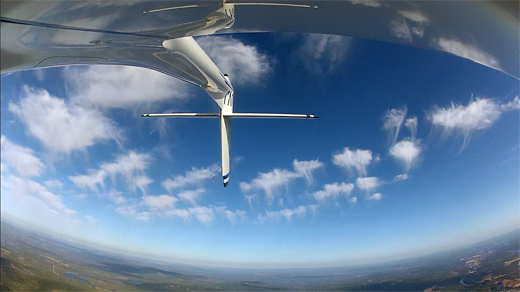 06-05-13 Trainingcamp
This years second trainingcamp has started in Dala-Järna, we are 4 pilots all this week.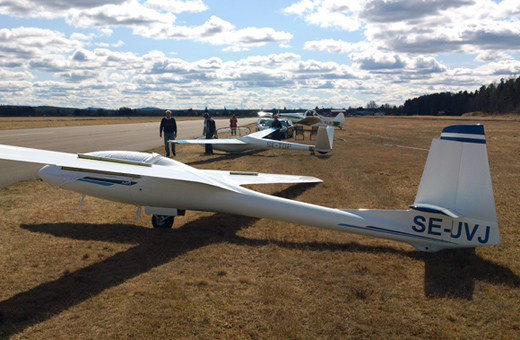 17-04-13 Twilight Glider Aerobatic Airshow
Johan Gustafsson presents "Twiligth Glider Aerobatic Airshow!" to the airshow season 2013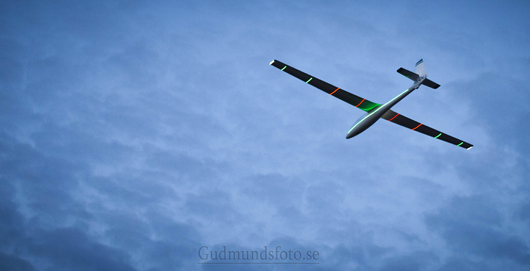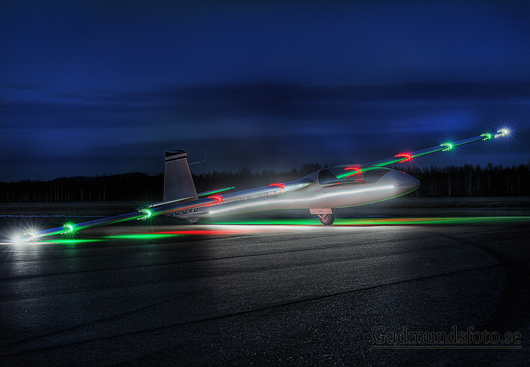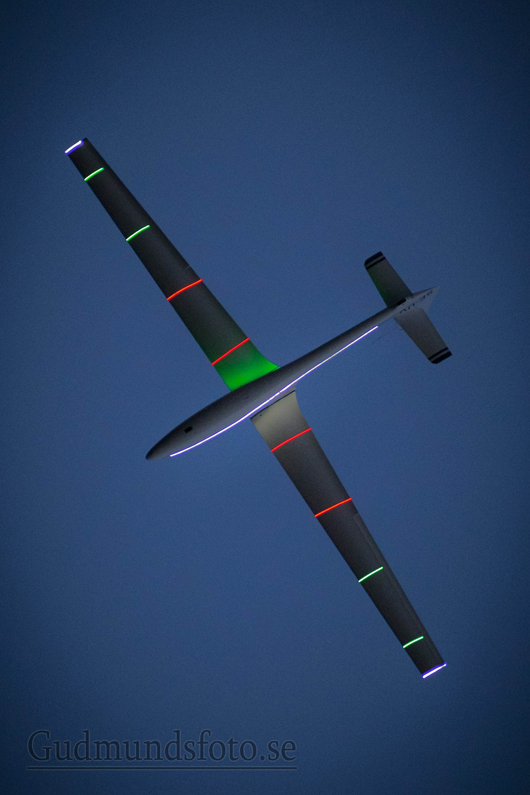 Photo: gudmundsfoto.se facebook.com/GudmundsFoto
16-04-13 New ideas
Time is running away and I have been one year older. I am also working on some ideas I have, and there will be some tests as soon as the weather allows. Then I will publish some pictures here.
31-03-13 Trainingcamp
The first trainingcamp of the year is finished, three days with nice weather. The rusults is OK.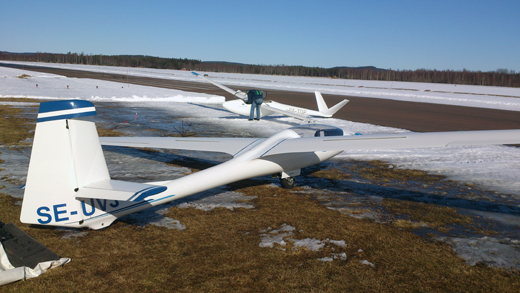 15-03-13 Training
5 flight in the ACRO today. My new sightingdevice is working pretty well now.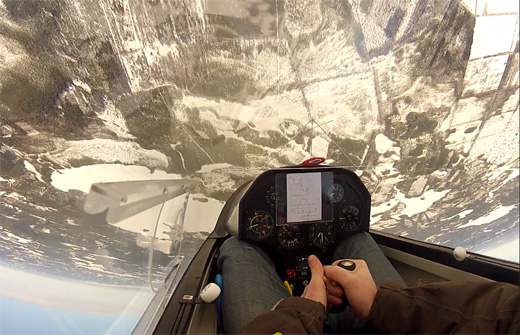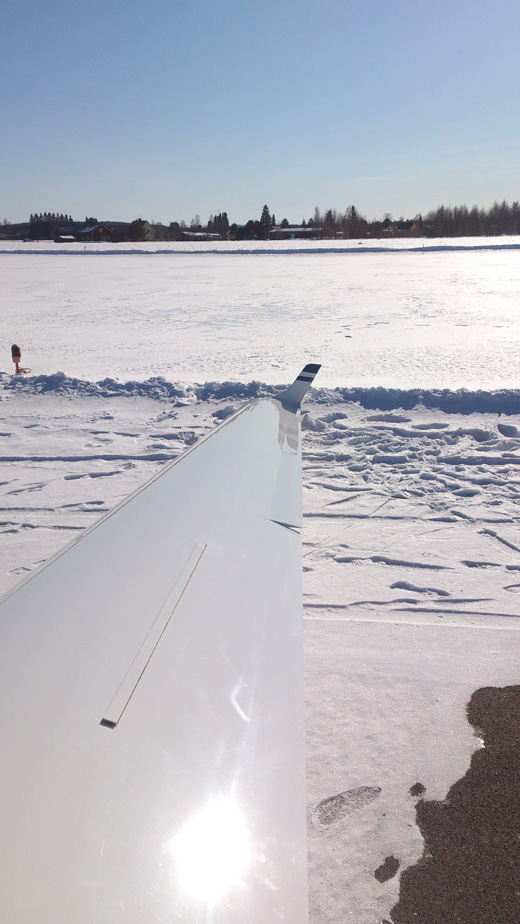 First flight with 15m winglet configuration, 35 minutes (gained about 100m) in weak thermals

25-02-13 youtube
Made a short clip from yesterdays flying: youtube.com
24-02-13 Start of the season
Today did I the first 3 starts with glider planes for the season and the first 3 starts in my new plane on my homefield. I will not whrite that much, there somes some pictures instead!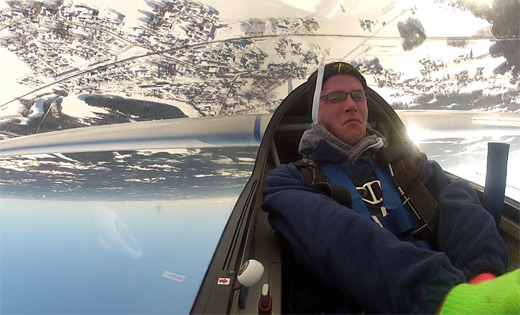 This is how happy you are when you fly your new plane ;-)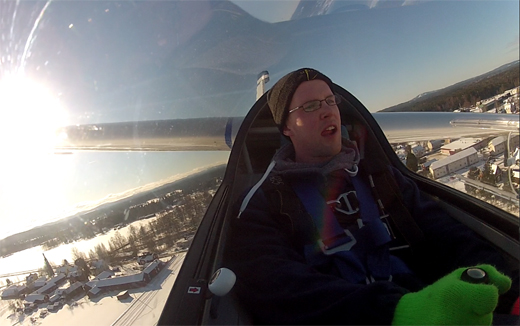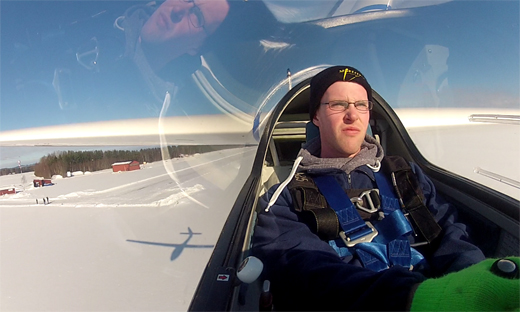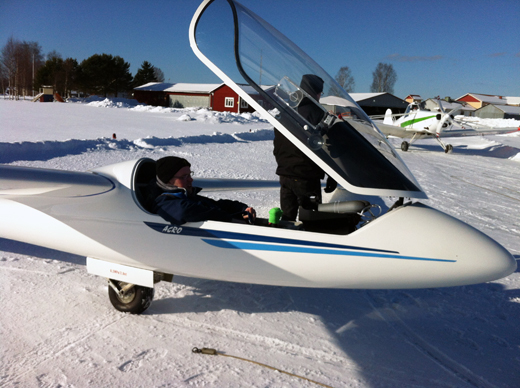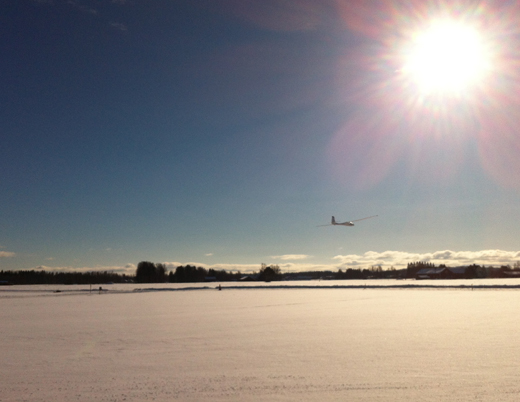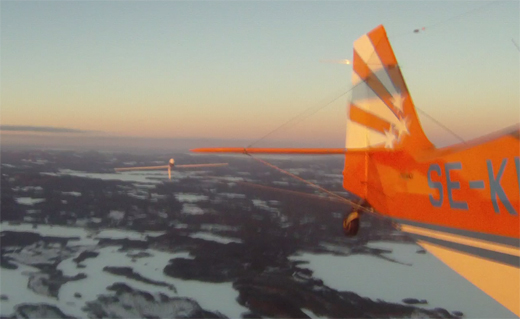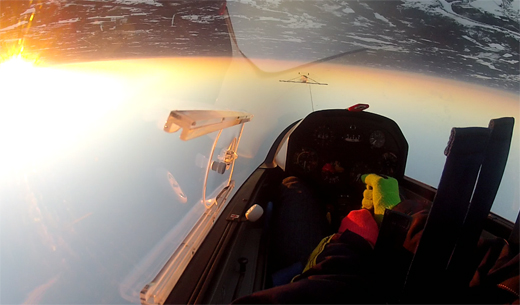 14-02-13 Update
Time for some update. The planning for the summer is going on right now and the training is running on schedule. I hope that the first flight with the new SZD-59 "ACRO" is not to far away.
Arcive: