Blog - Johan Gustafsson
2017-10-27 Tour 2017 - youtube video
Follow us around the world for our airshow tour 2017!


2017-10-25 SVT Swedish champions
Here is the clip from Swedish Television about Swedish Champions with me:

2017-10-22 SVT Go'kväll
On Tuesday 24/10 18:45 in Swedish Televison Go'kväll there is a program named "Swedish champions" where I will be a part of. We made it first september.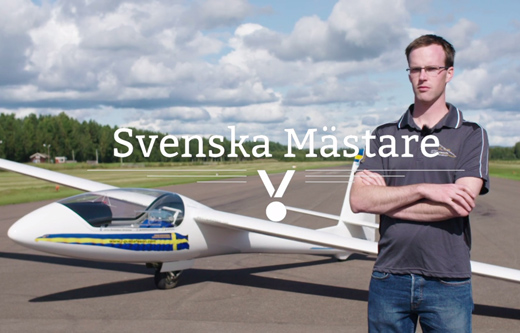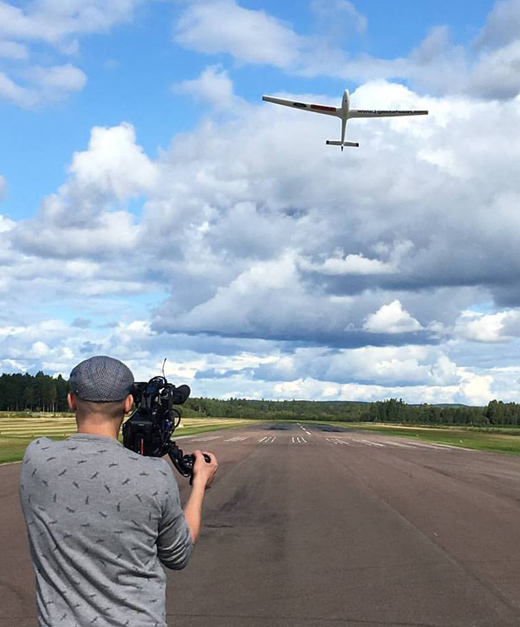 2017-09-29 Pictures and videos from the tour
Now we are back home after our tour
Pictures from Avignon Airshow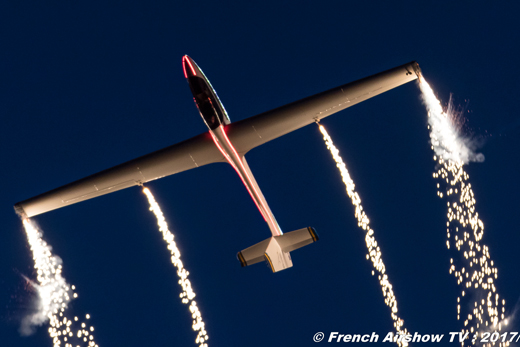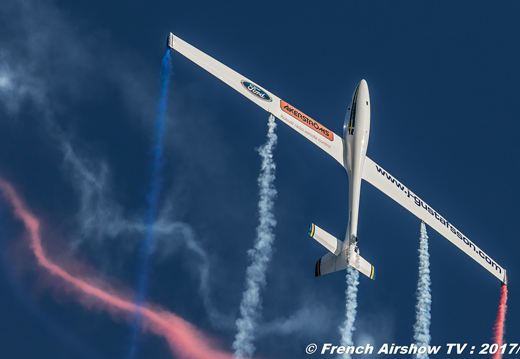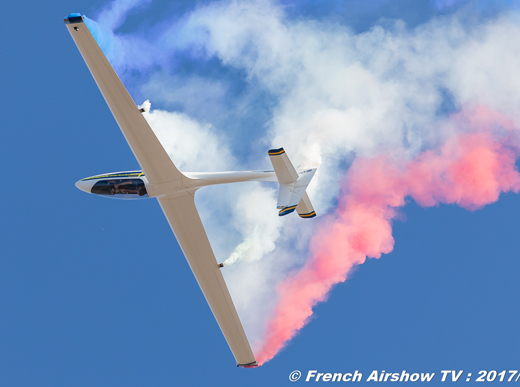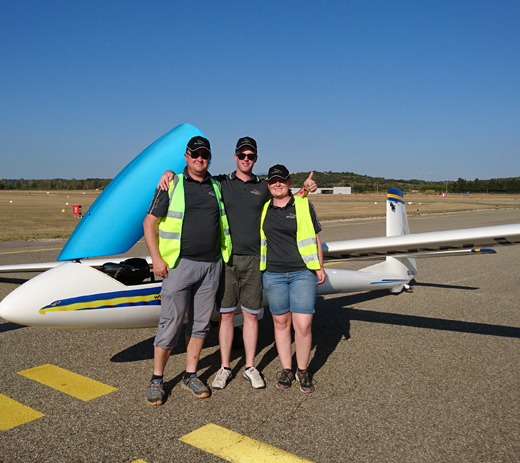 My team during the tour

Some from Athens Flying Week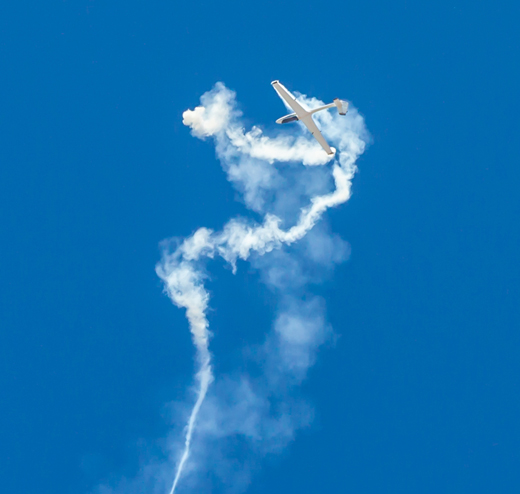 Photo:Panos Charalampopoulos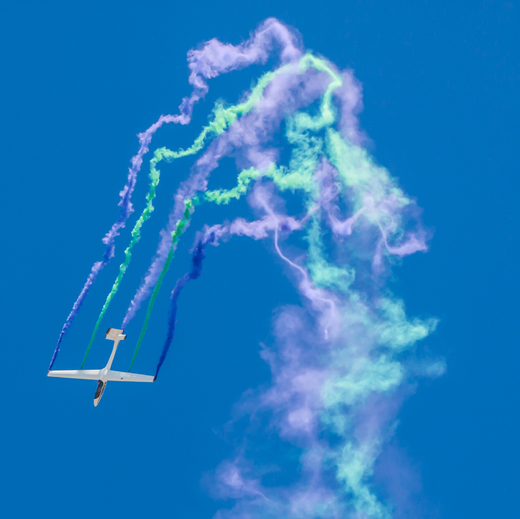 Photo:Panos Charalampopoulos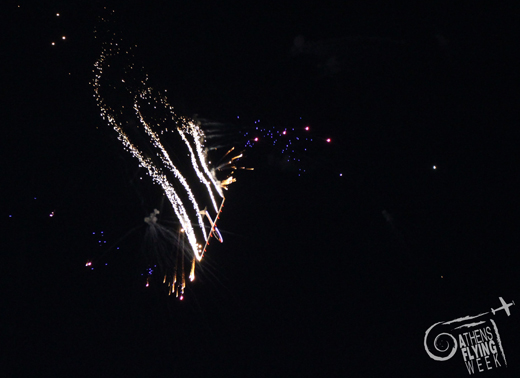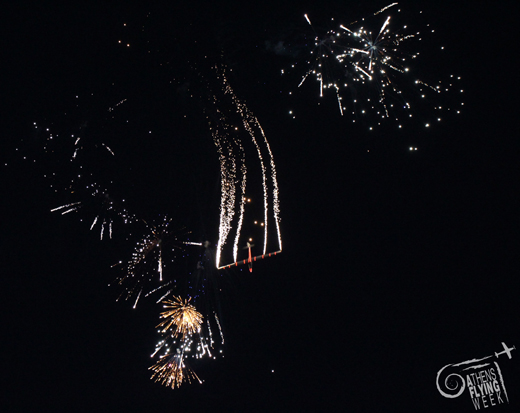 Two videos from Youtube:



2017-09-24 Avignon Airshow 2017
It was a really nice day today in Avignon, clear blue sky and only calm winds. Lot of people in the crowd. Here is some pictures from my show. I will put some more from the tour when we are back home.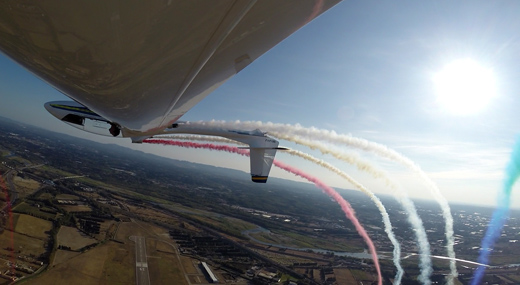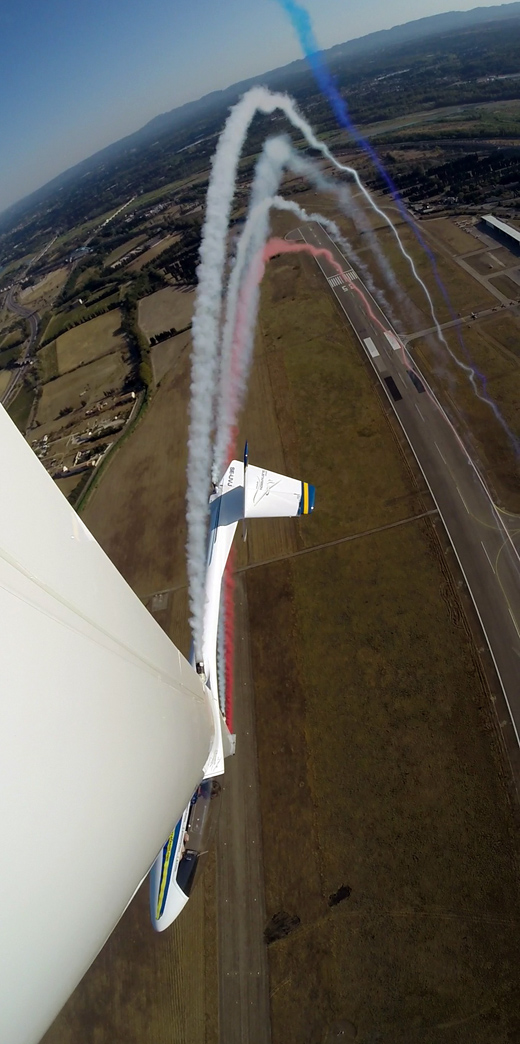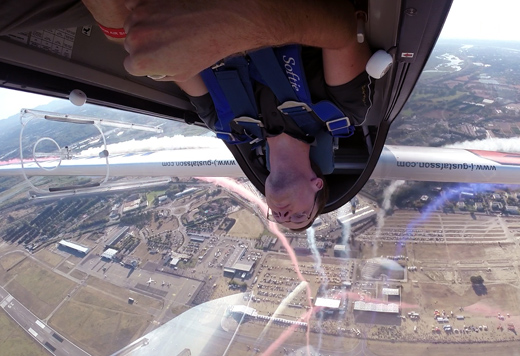 2017-09-24 Avignon Airshow 2017
This weekend we are in Avignon, France, Yesterday evening we performed the twilight show at the VIP-event. Today it sis a big public airshow and we are going to perform later today. Here is some pictures from the show yesterday!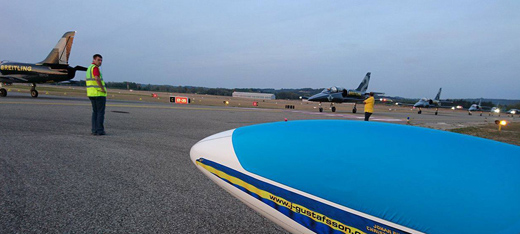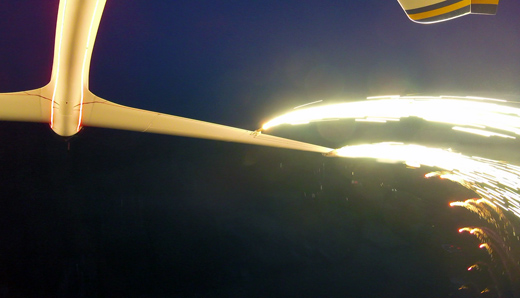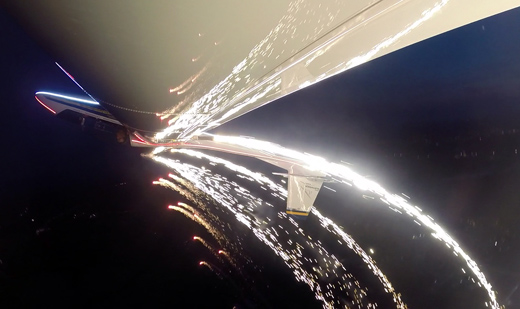 2017-09-19 Athens Fying Week 2017
When you get personal regards and comments from the RAF Red Arrows that it was the most impressive airshow they ever seen, you have to be proud of what is created!

Here is a Tweet from them: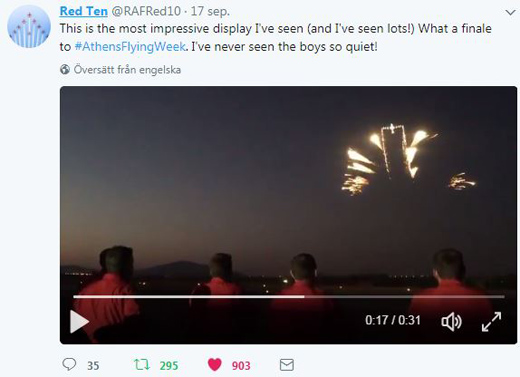 Some pictures from Suday, more to come :)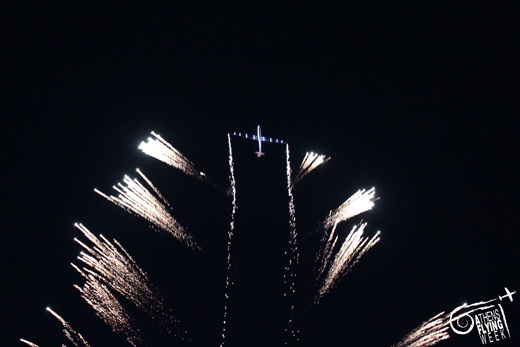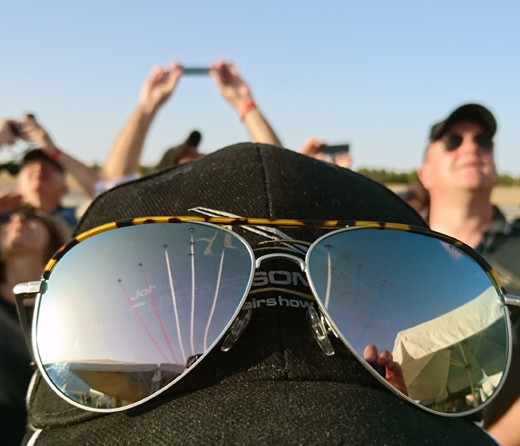 Red Arrows did an amazing show!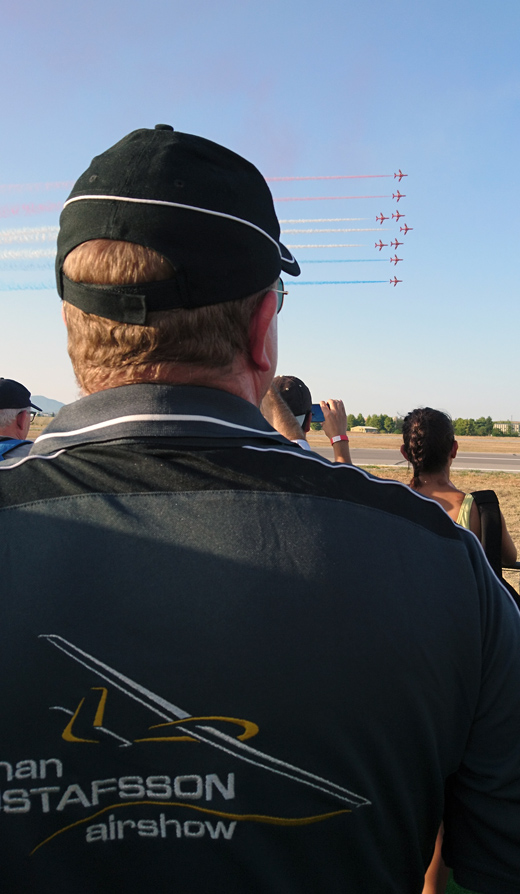 2017-09-18 Second day at Athens Fying Week 2017
Yesterday was the ssecond and last day of Athens Flying Week. I finished the whole event with my twilight show and it was a great success! Right now we are in Patras waiing for the ferry to Italy, I will update morea nd post some pictures from the show later when I have more time.

2017-09-16 First day at Athens Fying Week 2017
Now the first day at Athens Flying Week is done, it was a nice day with beutiful weather. Calm and hot! Here is some pictures from todays show, you can clearly see my new 5th smoke generator!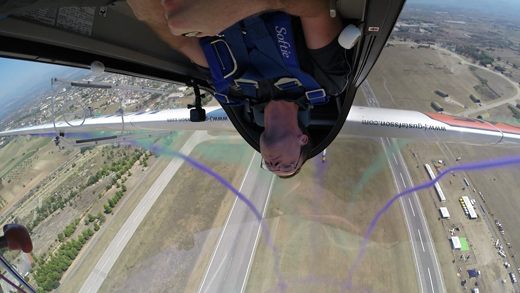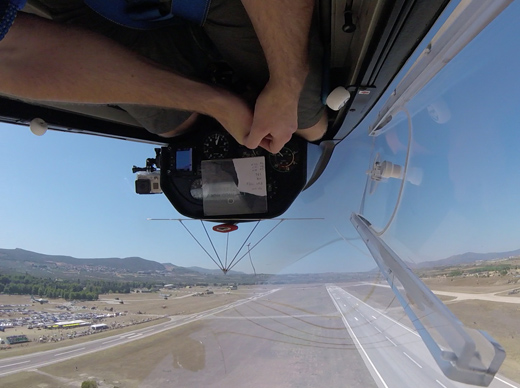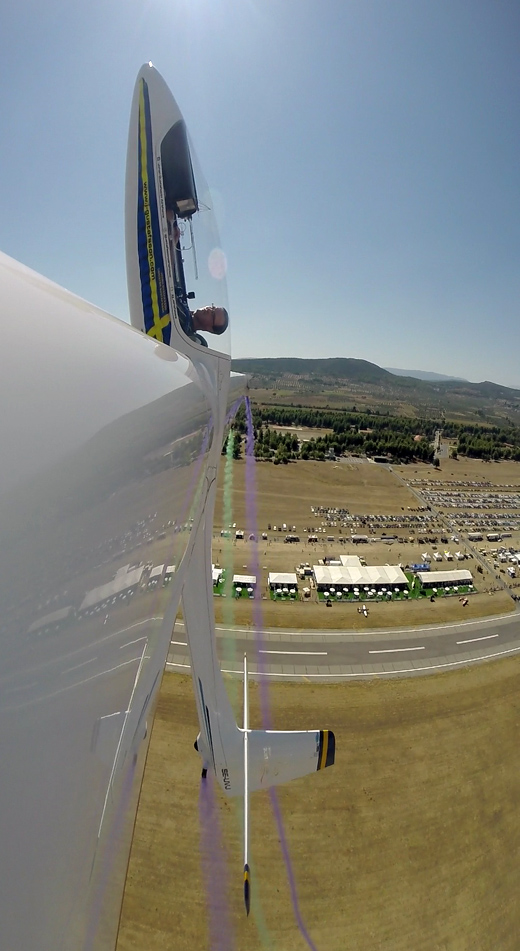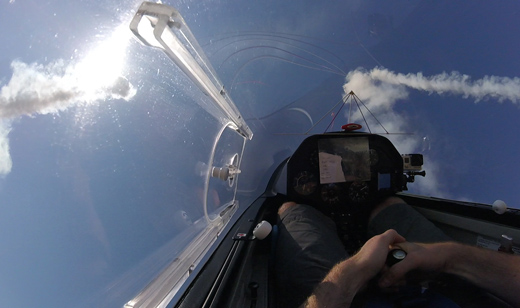 This two pictures are from same moment but the upper is my point of view and the lower is what the crows see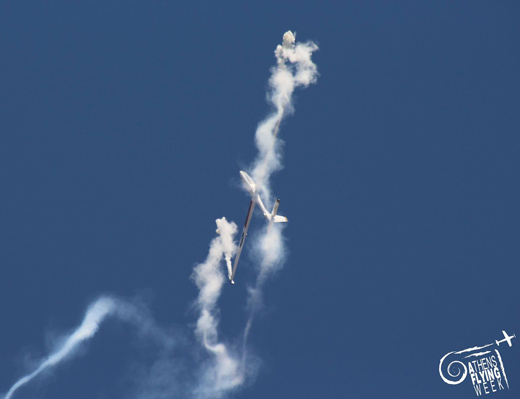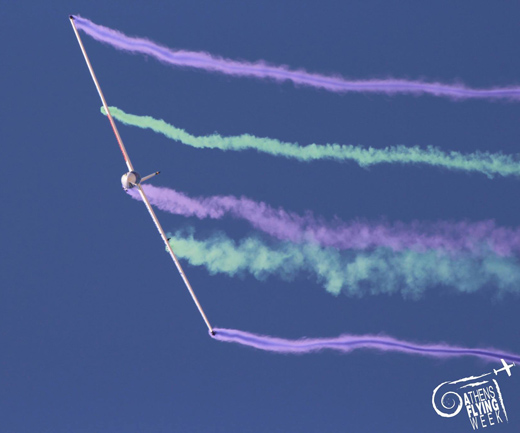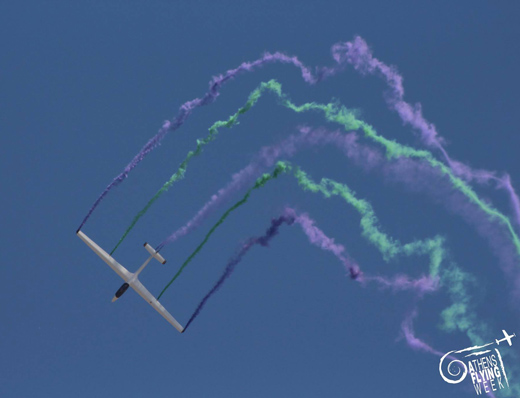 2017-09-14 Europe Tour 2017
Monday 11/9 we started our trip to Greece as the first show on the Tour in Southern Europe. Right now we are in Italy and going by ferry to Greece.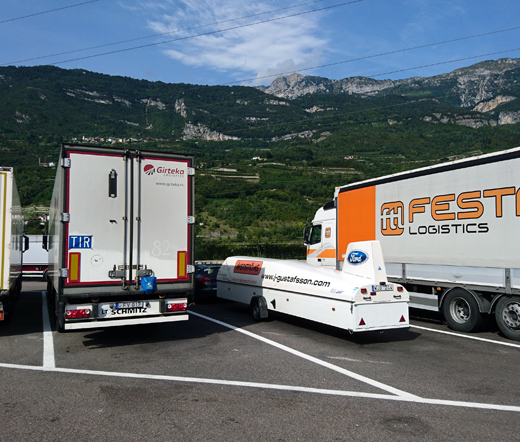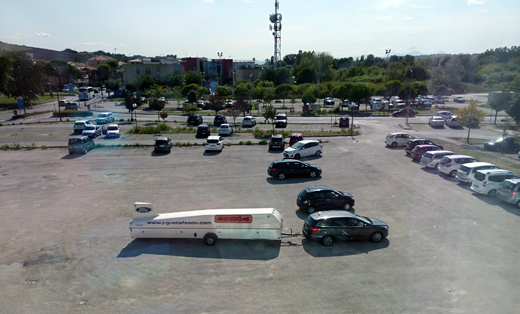 2017-09-05 Örebro and Nyköping
Saturday in Örebro and Sunday in Nyköping.
I have had the great offer of flying Mikael Carlson's Tummelisa with him on the "dogfight display", I was at Mikael earlier this summer and flew his Ö1 Tummelisa. It's a great machine with everything as it was in the early 1900s, even rotary radial engine! In Örebro, it was my first dogfight display with Mikael in his Fokker D.VII. Very fun flight and fun to make it public.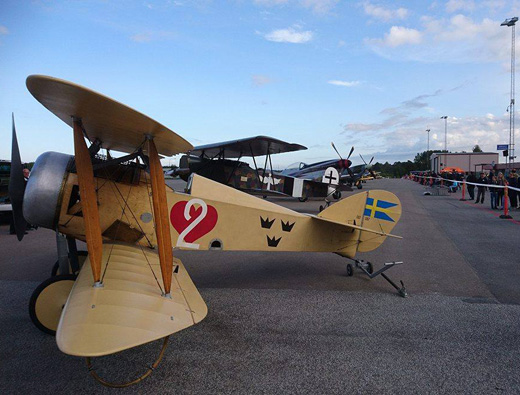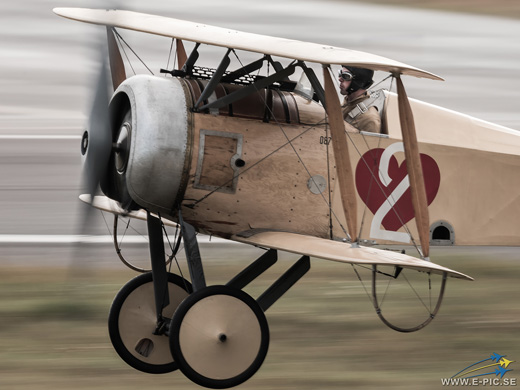 Photo: Peter Eliasson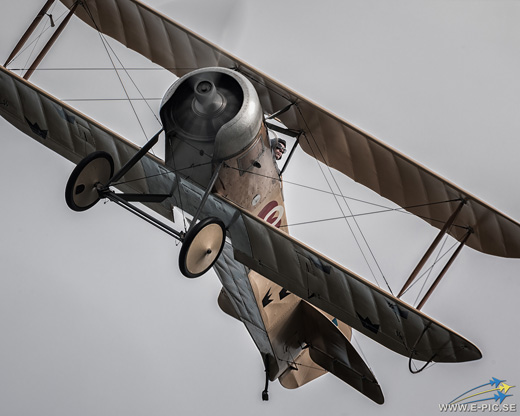 Photo: Peter Eliasson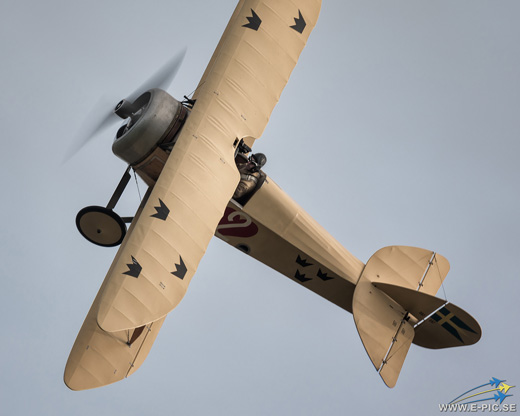 Photo: Peter Eliasson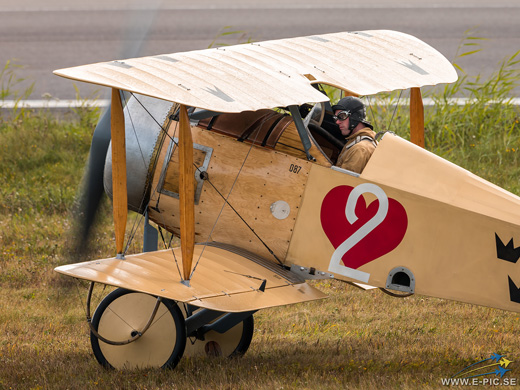 Photo: Peter Eliasson

Nyköping, F11 skavsta airshow, was organized on Sunday. Unfortunately, it was a very rainy day with mostly rain all the time, everyone could complete their flights despite the rain when it was relatively good cloud base. There were surprisingly many people to be a rainy day.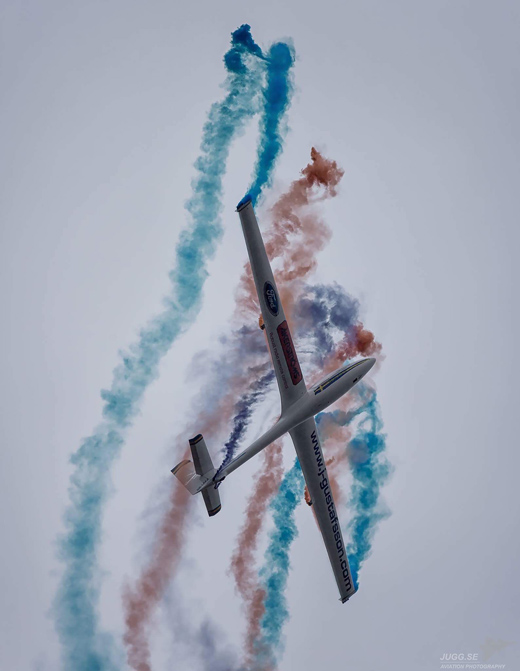 Photo: Tim Jansson

2017-08-30 Uppdate
It's been a while since I had time to update this now, but it will be a big update now about what I've done since the last time instead! I write in the same order as the rest of the blog, so start at the bottom of this post to get the right oradning.

2017-08-20 Roskilde Airshow
After a few days in southern Sweden with good friends, it was time to fly over to Roskilde airshow. It was nice weather but very windy. I performed both night show and day show with my cub. Here are some pictures: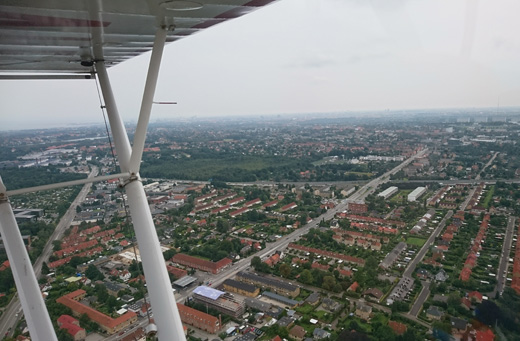 Heading for Roskilde with Kopenhagen on the left side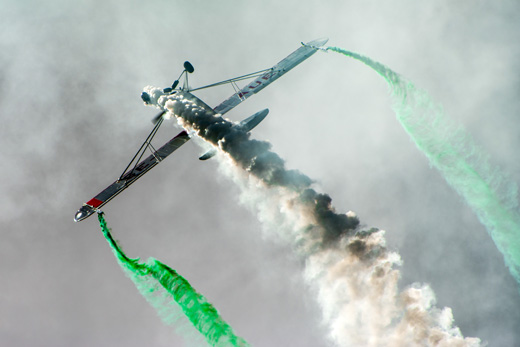 WisniewskiFOTO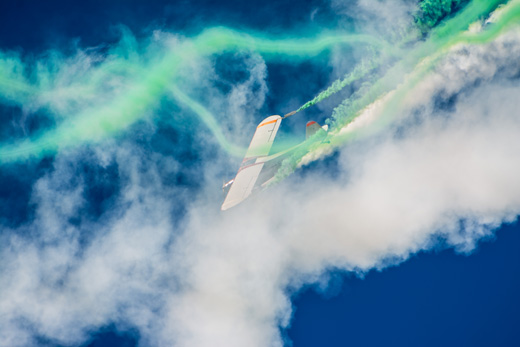 WisniewskiFOTO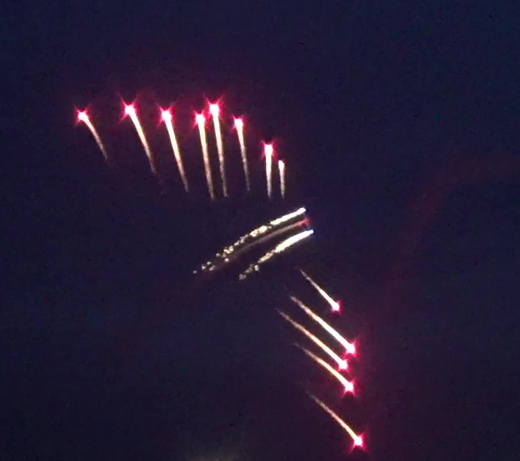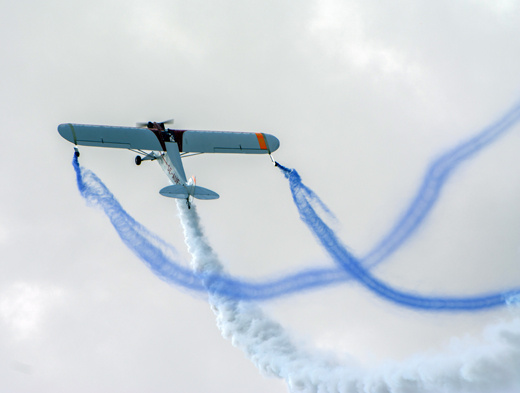 WisniewskiFOTO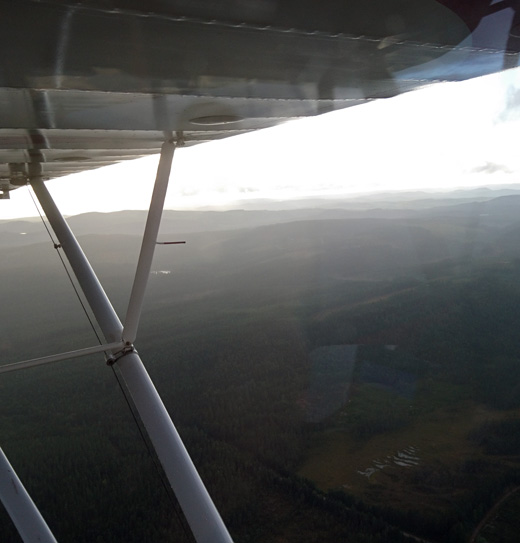 On the way back home, Roskilde - Dala-Järna nonstop with a cub, 4h 20min.


Video from Roskilde

2017-08-12 Aerobaltic in Gdynia Poland
I was down to Poland and Gdynia with my cub, the first time outside Sweden with it. It is not easy to fly such an old and slow aircraft far. The first day (9/8) was the day I had the worst weather, headwind and rain that forced me a little detour and to stay in Jönköping and wait a few hours before I could continue south towards Sövde / Sjöbo which was the final destination of the day. The next day it was time to cross the Baltic Sea. I had taken my route across Bornholm and onwards towards the poland then more east overland to Gdynia. It went painlessly and the whole flight down had taken about 9 hours. Friday and Saturday evening there was an evening show for me outside the port / beach in Gdynia. It was a nice event and a lot of visitors, 200,000 spectators visited the event. Sunday there was too much headwind for me to go back to Sweden again so I stayed until Monday before I could fly back to Sweden.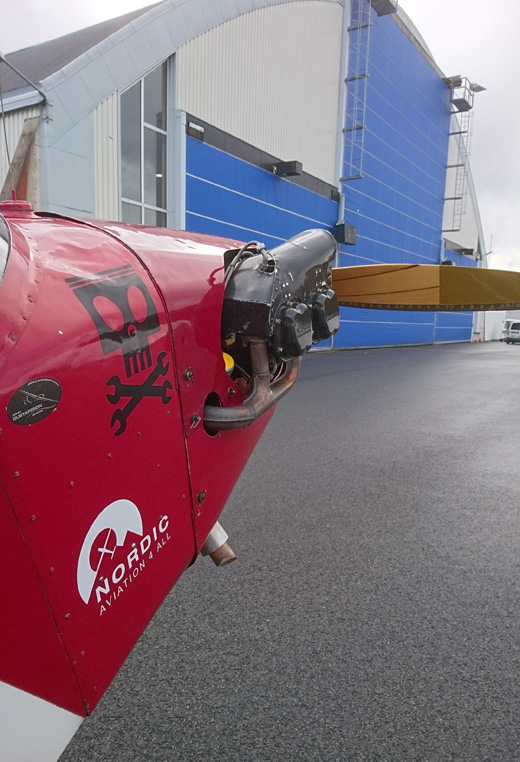 First stop in Jönköping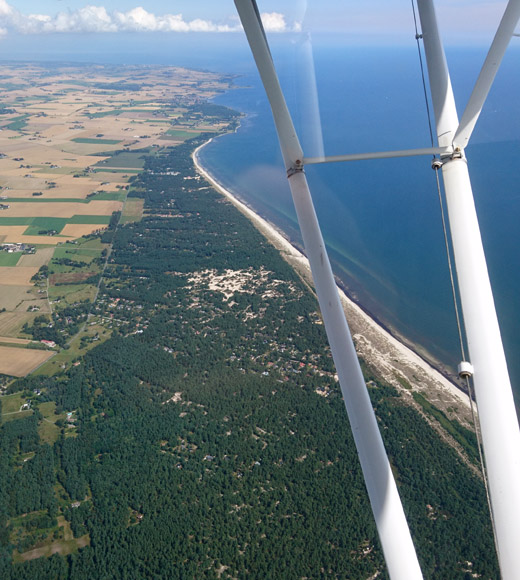 Day 2 heading south, leaving Sweden behind and go for Bornholm and for Poland.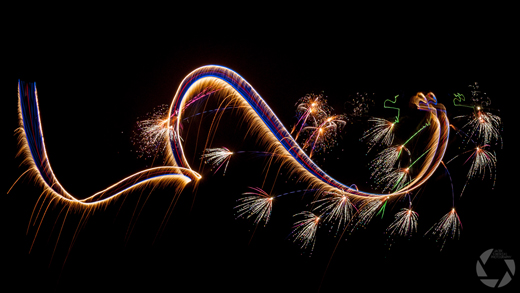 Nice picture by:Jacek Siminski Photography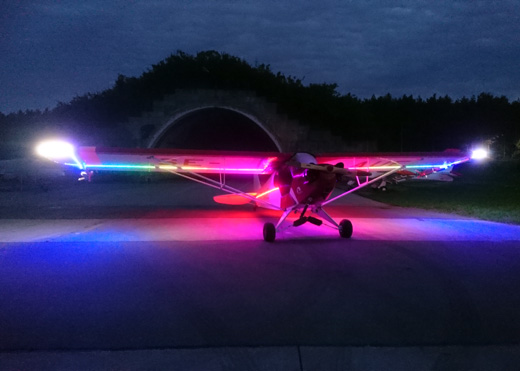 Before show, LIGHTS ON

Video from Gdynia

2017-08-05 Mora Airshow
Mora Flygshow blev ett trevligt arrangemang trots att vädret inte var det allra bästa. Det regnade och var låga moln, men trots detta kom det ganska mycket besökare och alla piloter kunder genomföra någon flygning. Det är dessa dagar det är tufft att vara uppvisningspilot när man ska leverera trots att förhållandena inte är de bästa och göra det på ett professionellt och säkert sätt. Här är några bilder: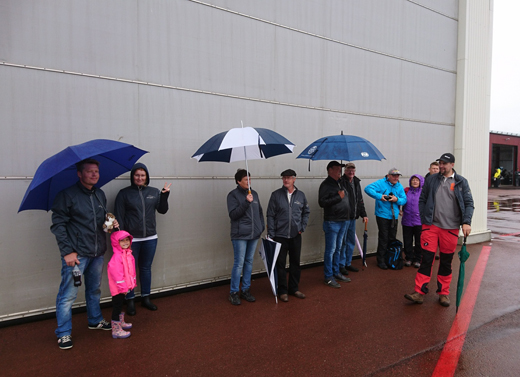 Stort team med supportrar på plats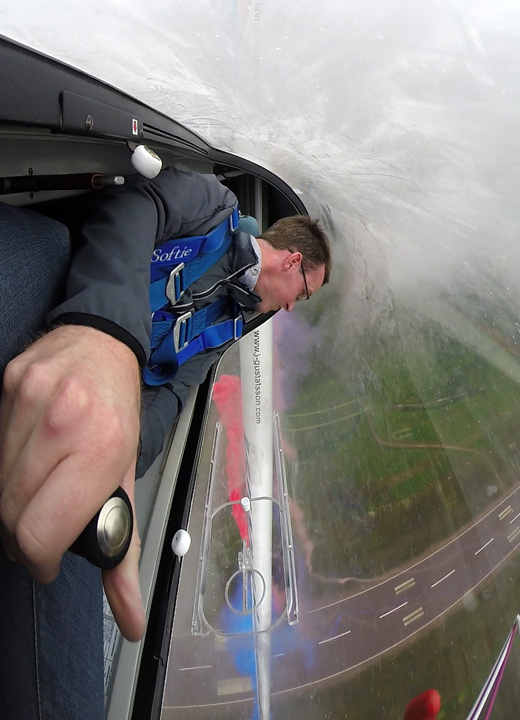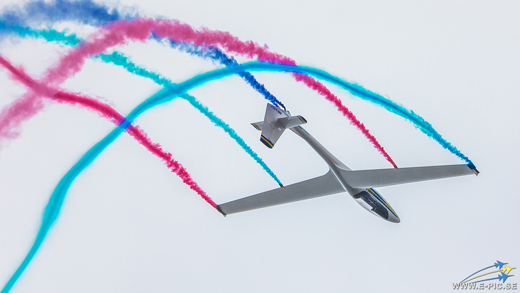 Foto: Peter Eliasson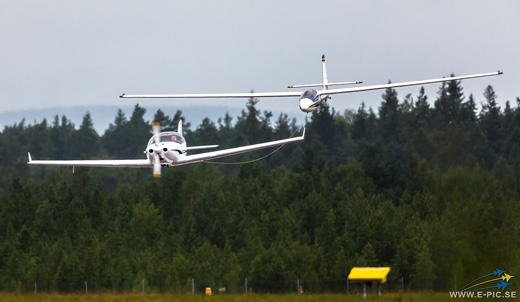 Foto: Peter Eliasson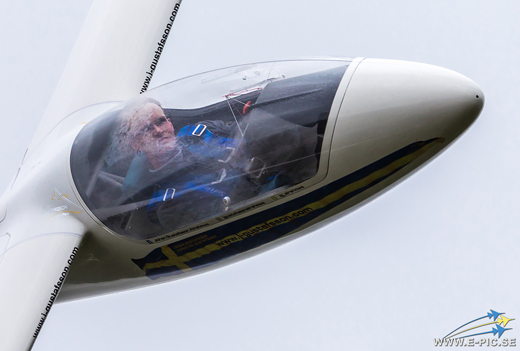 Foto: Peter Eliasson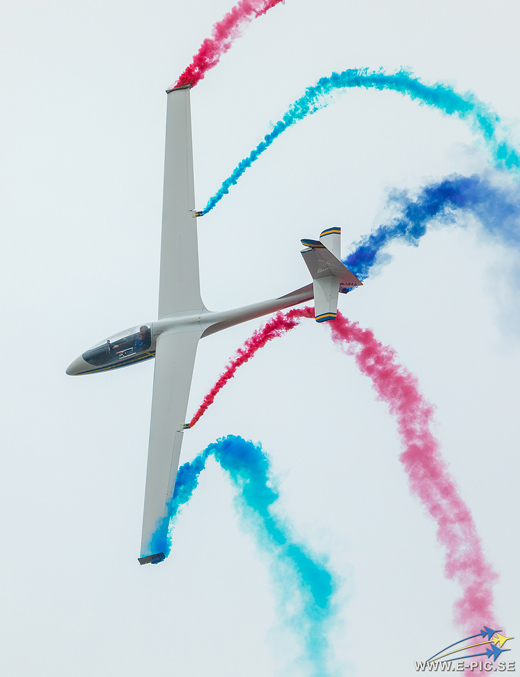 Foto: Peter Eliasson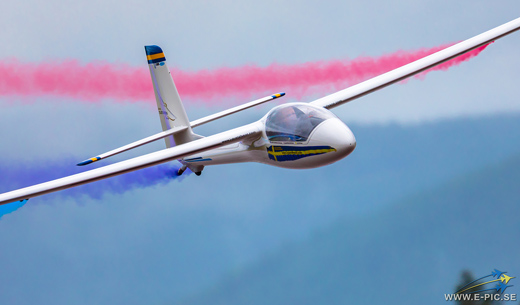 Foto: Peter Eliasson

2017-07-29 VM F3D Dala-Järna
Världsmästerskapen i pylon racing med modellflyg körs i Dala-Järna och jag körde min show under invigningen av tävlingen och skymningsshowen under avslutningen av tävlingen!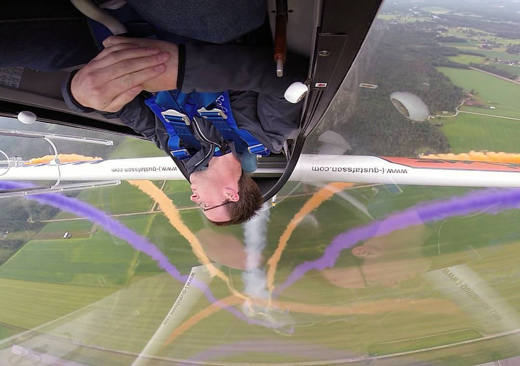 2017-07-23 Gotland
Jag Sofia och Karl bestämde oss för att göra en spontan minisemester på Gotland. Vi tog klubbens Pa28 och flög till Gotland för lite cykelsemester. Vi flög till Bunge där vi också övernattade en natt. Vi hyrde varsin cykel och cyklade runt på fårö, det blev ca 10mil på cykel under 2 dagar. Vi hade väldigt fint väder både där och på vägen dit och hem. Dit gick vi på FL100 men hem fick vi gå lite lägre då det fanns en del moln högre. Här är några bilder: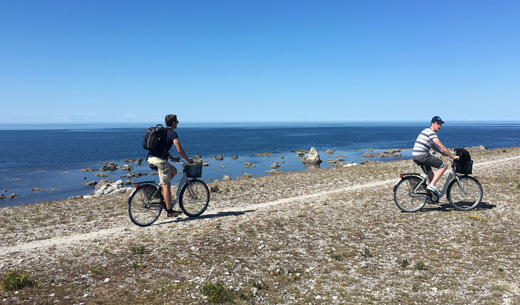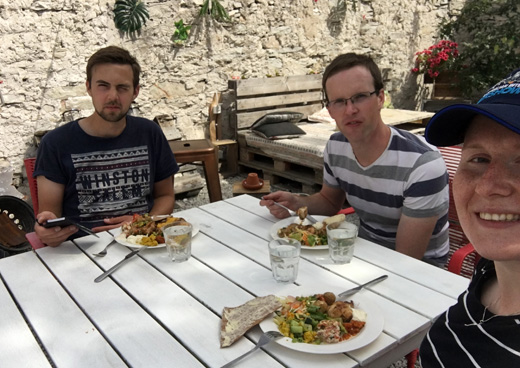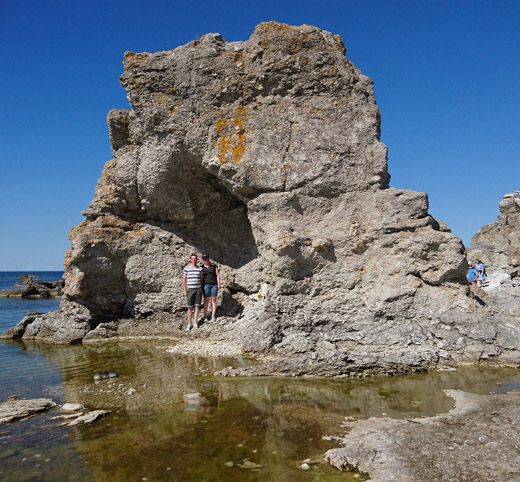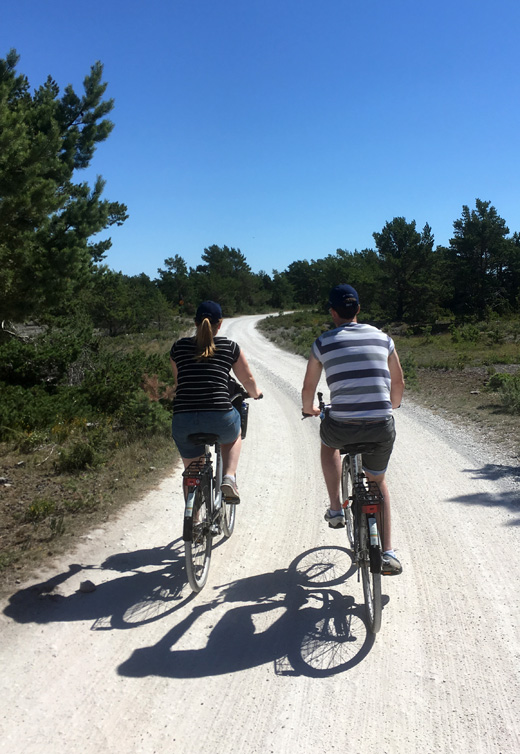 2017-07-17 Wheels and Wings 2017
Ww have been in Falkenberg during this weekend for airhsow at Wheels and Wings, very nice weather and lot of people. Here is some pictures from my show: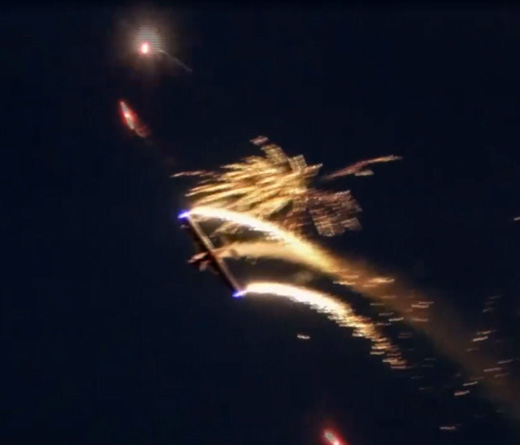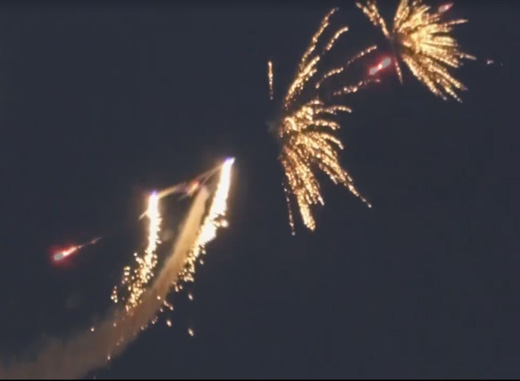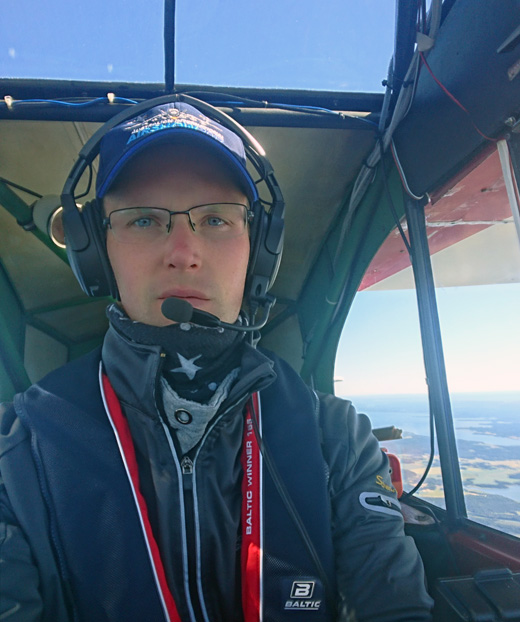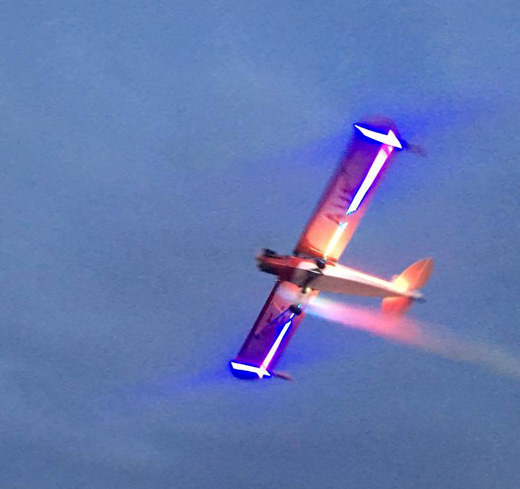 2017-07-07 Air to Air photo
This weekend I did some Air to Air photos with Tomas Wiklund. Here is some of the results: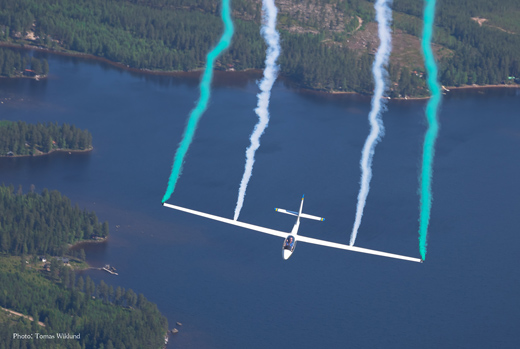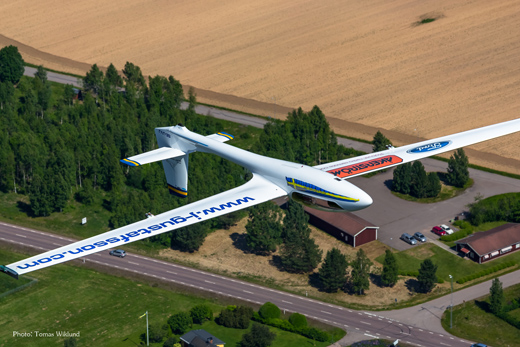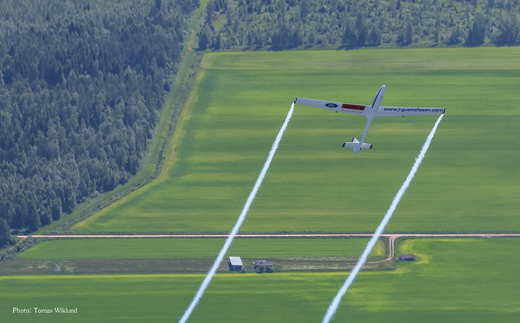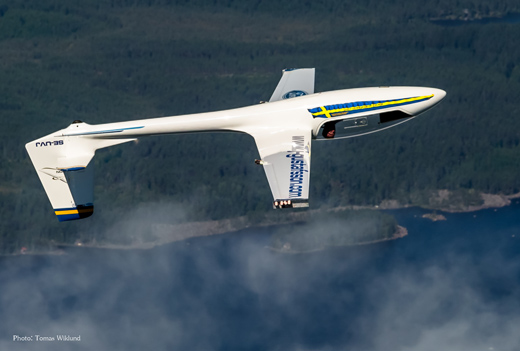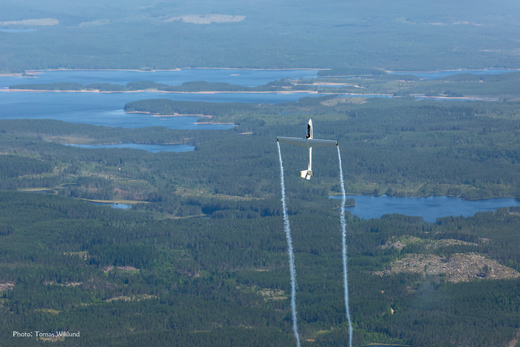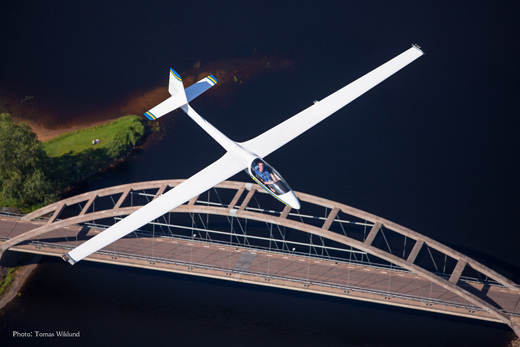 2017-06-26 Andoya Airshow 2017
On 20th of june we started our journey north towards Andenes and Andoya Airshow. First day we stopped in Luleå. We spent 4 days in Andenes in beautiful weather and midnight sun. We went for hiking and model airplane flying on the nice slopes. Now we are in Umea for first stop on our back home. Here is some pictures: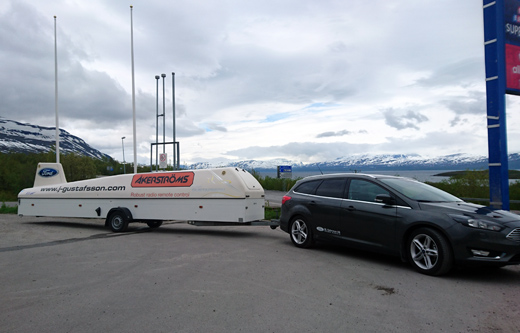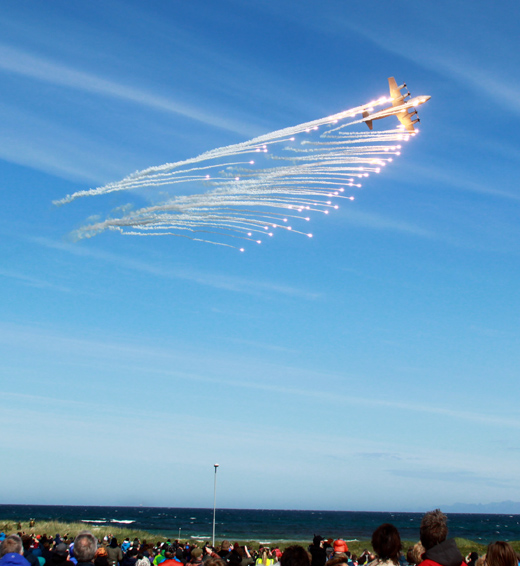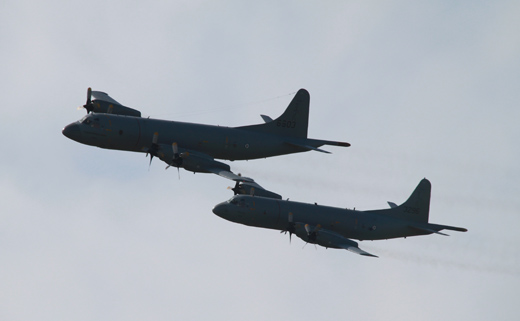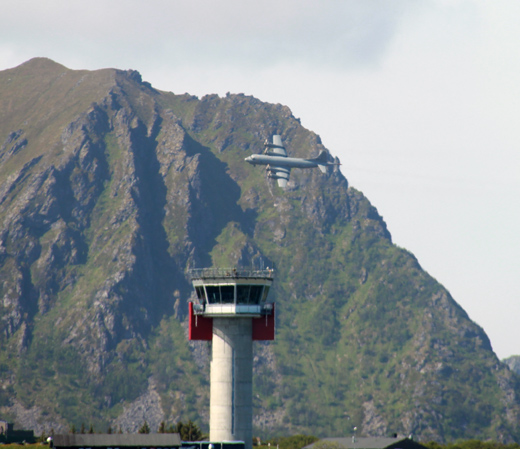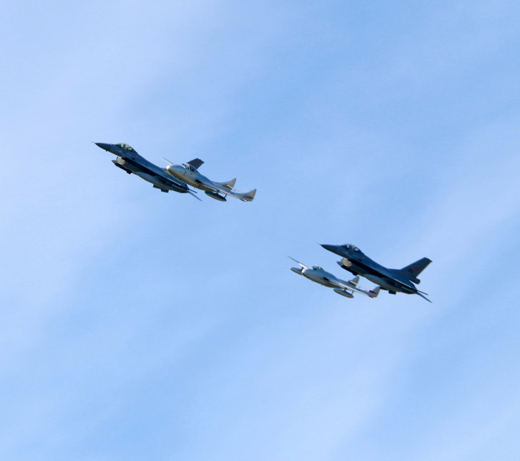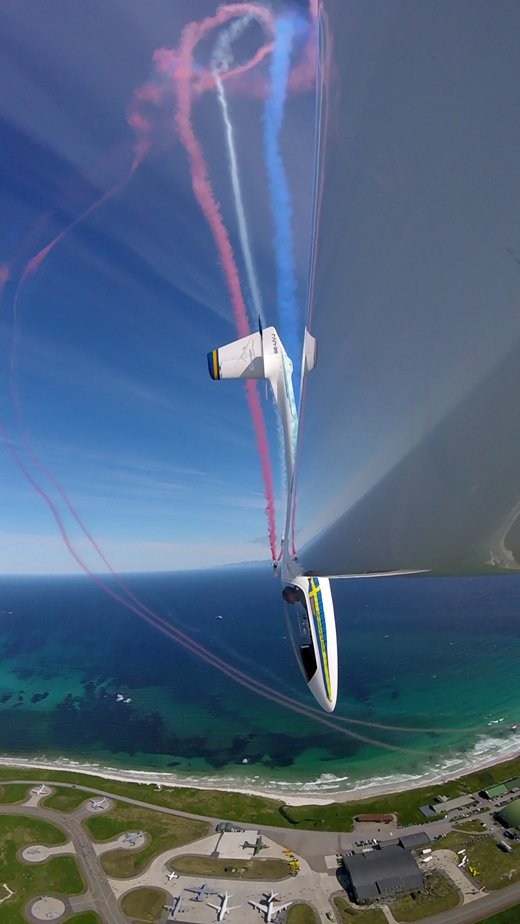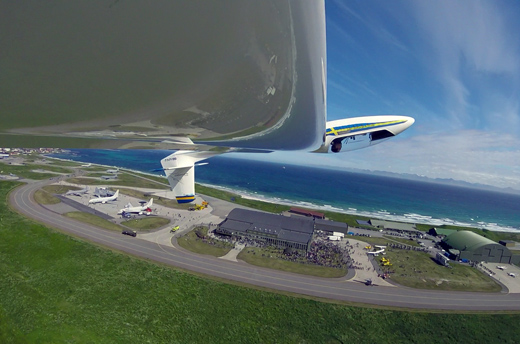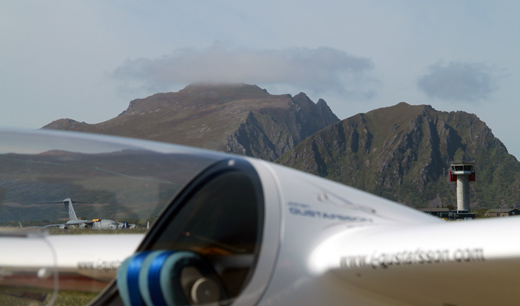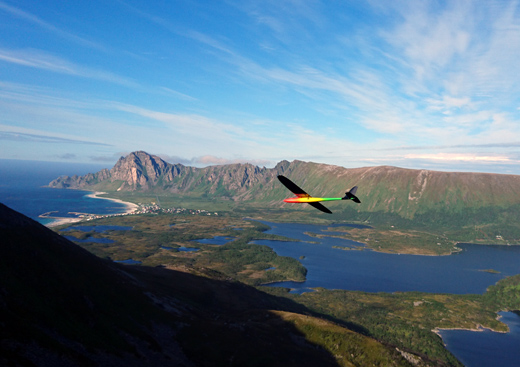 Slope soaring in great enviroment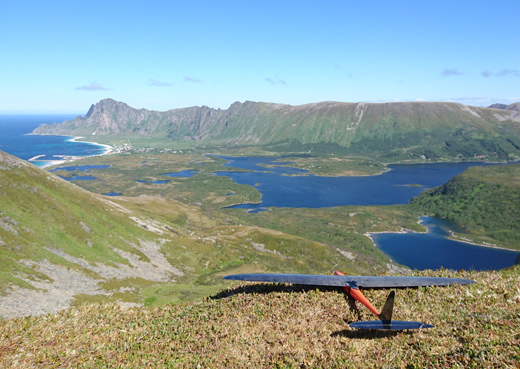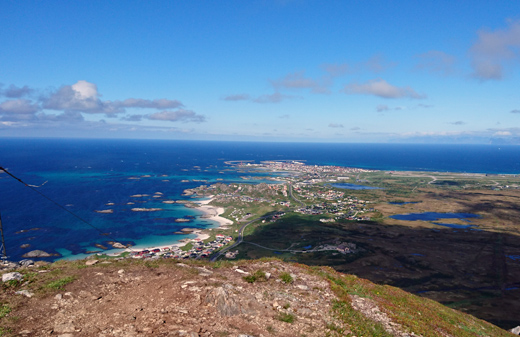 Nice view!

2017-06-18 Karlskoga Airshow
This weekend there was an airshow in Karlskoga. I did two display flights on Saturday. IT was really nice weather. We took the chance to aerotow the glider over to Karlskoge as it was nice weather and pretty close. Here is some pictures: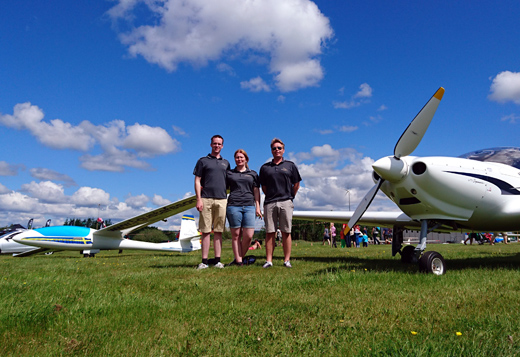 The crew and towplane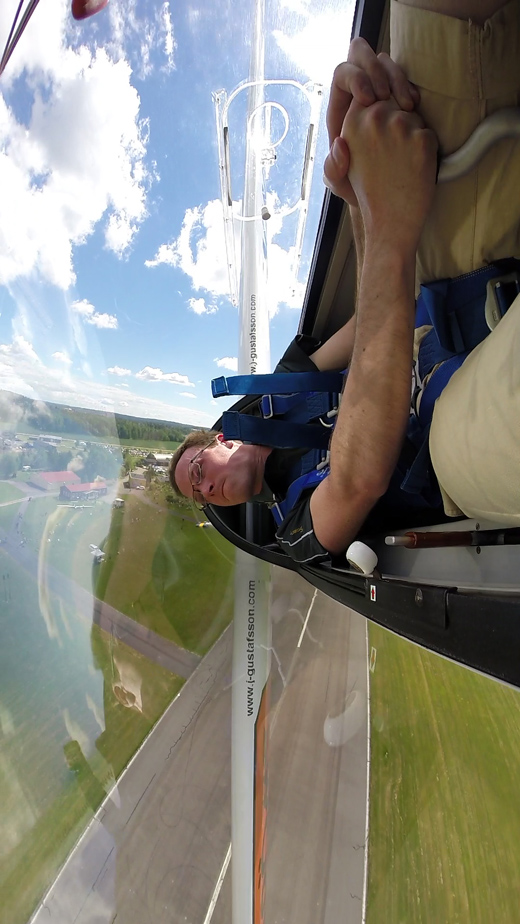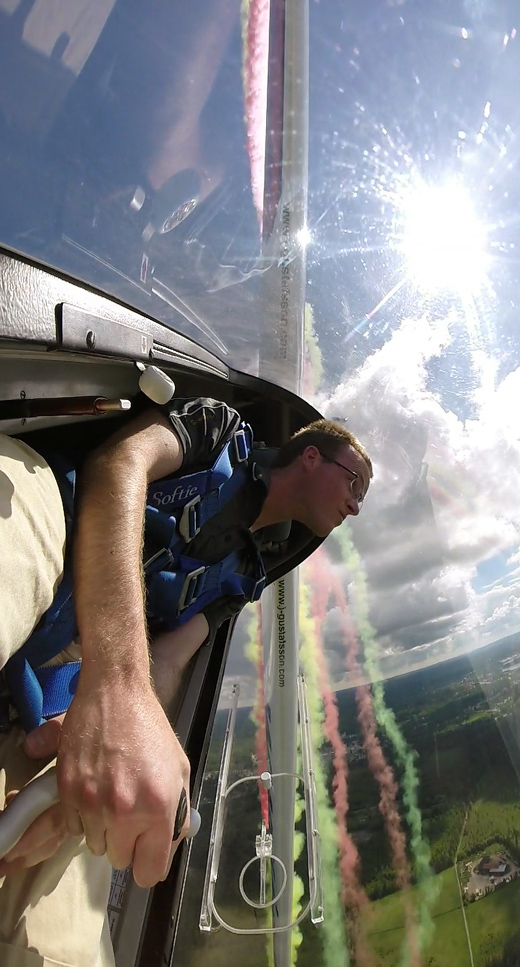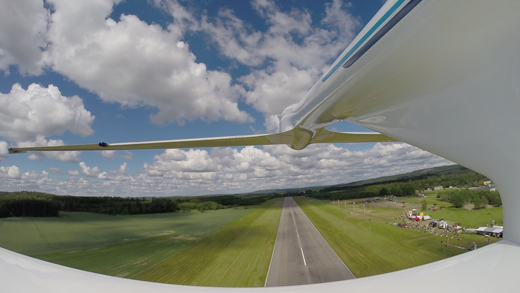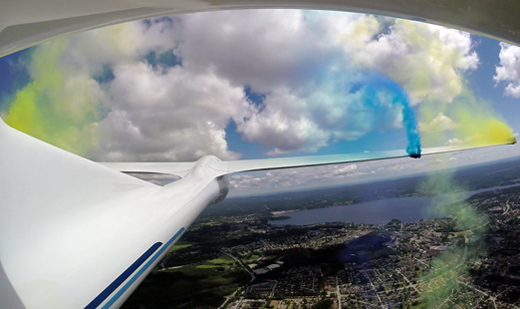 Swedish colors!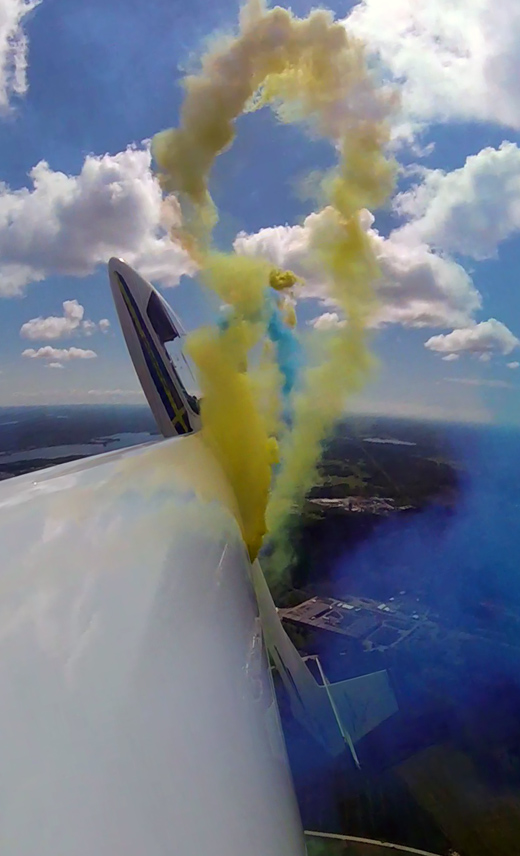 2017-06-15 Sola Airshow 2017
Här är en snygg bild från Sola tagen av Jörgen Nilsson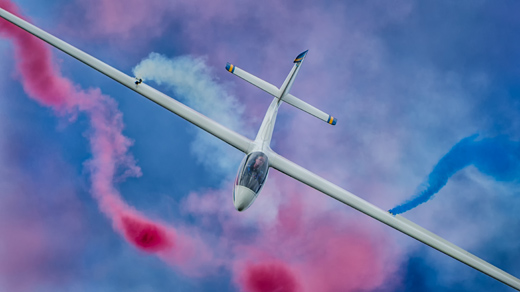 2017-06-11 Sola Airshow 2017
After two long days with some low clouds, wind and light rain we have managed to fly at both days with great result. Tomorrow we will start driving back home to Sweden. Here is some pictures, maybe there is more later: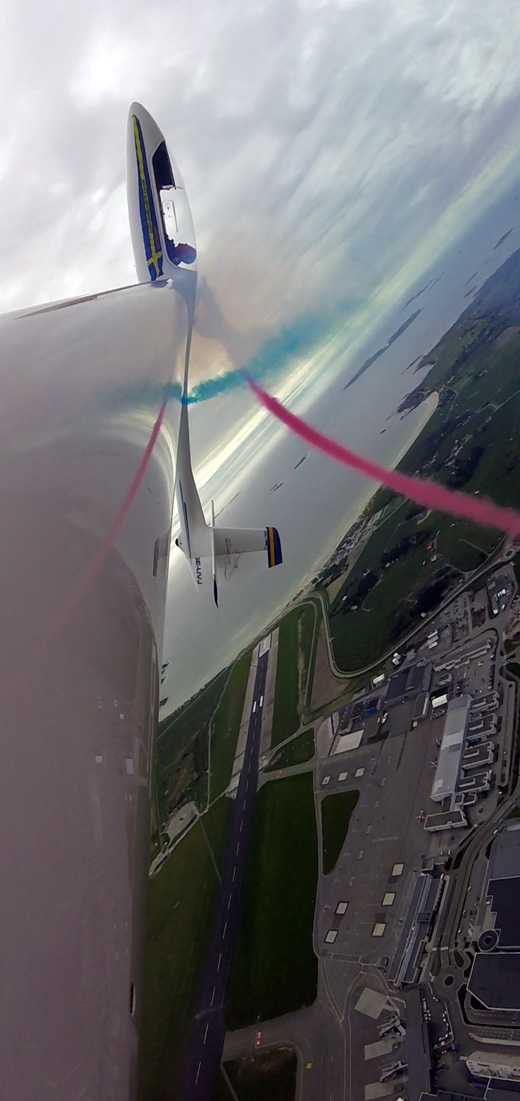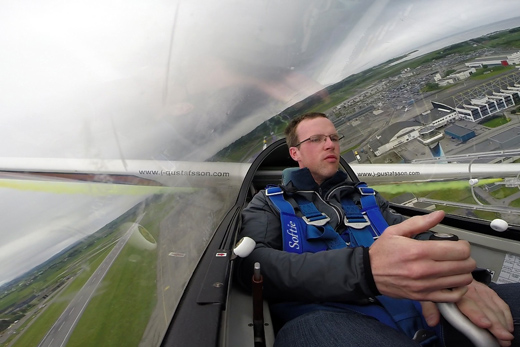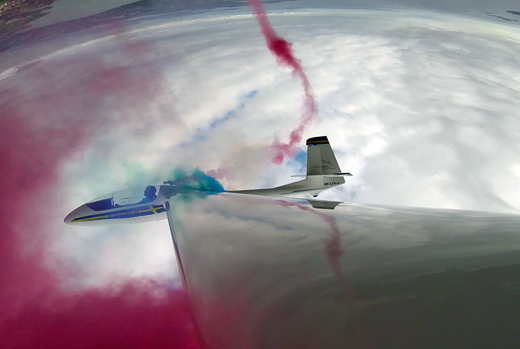 2017-06-08 Stavanger
Today we have been driving 850 kilometers to Stavanger, Norway, for the first show in Europe this season. It is the Sola Airshow at Saturday and Sunday, read more at: solaairshow.no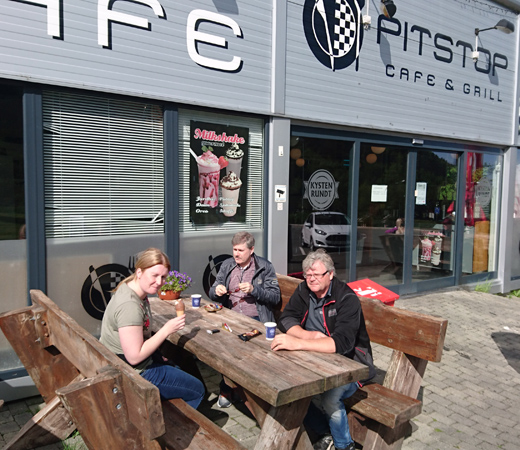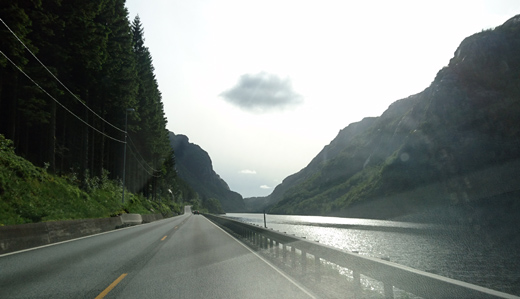 nice landscape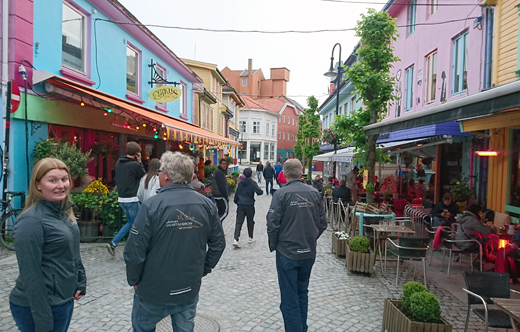 We took a walk in Stavager this evening and had some nice dinner.
2017-06-06 Swedish National day
There have been a lot fo flying today. First a fly in at Stegeborg with Henrik in his WT-9 RG. On the way back home we visited Frölunda and Skå-Edeby. After that there was some practice for the coming airshows and packing of glider in trailer.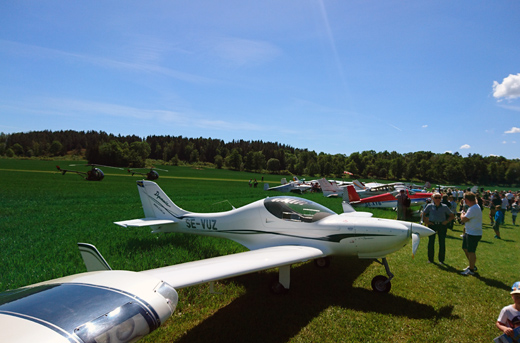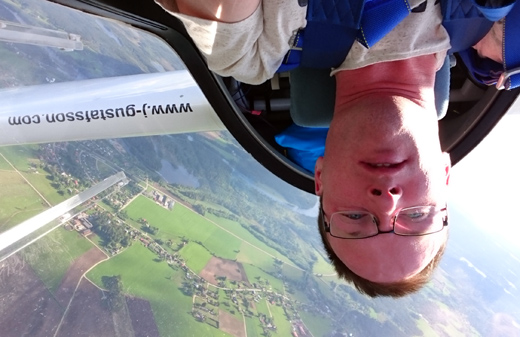 2017-06-01 Calendar for 2017
The calendar for 2017 starting to be fully booked. For this season there is several events as we have been to before but also some new airshows and countries!
See more details of dates at Airshows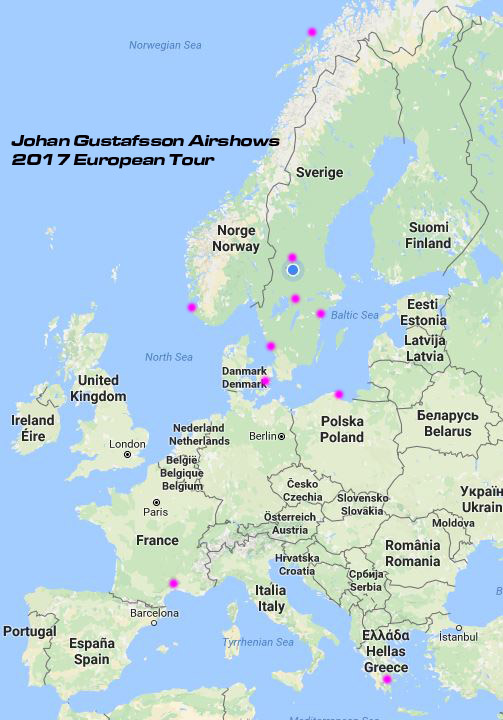 2017-05-15 SE-UVJ home again
The glider is finally back from Australia. We have been flying to get some display training before the show season starts in Europe.
I will publish my airshow calendar or this year very soon.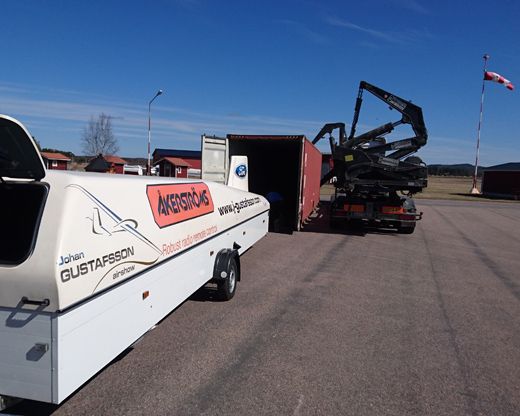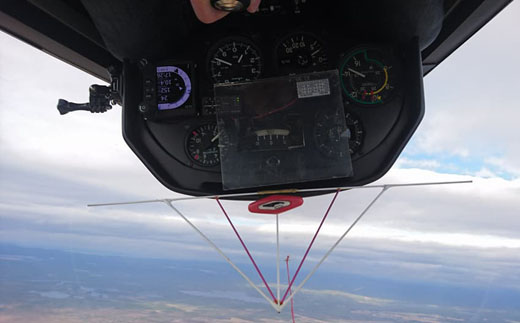 I have also been testing the aeroclubs new glider, HPH 304C WASP.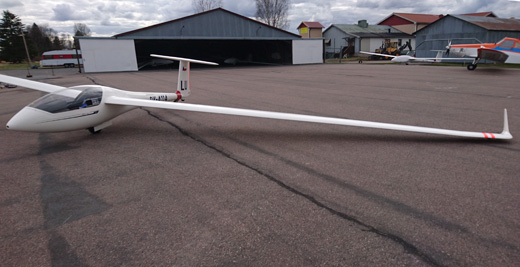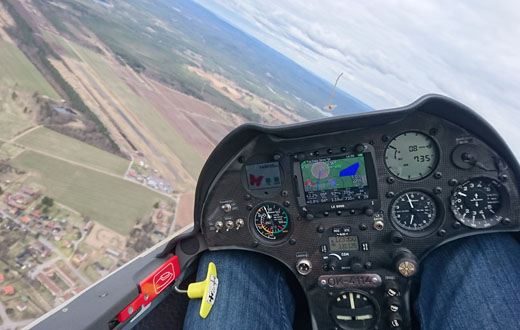 2017-05-01 Inter Hannover Safe Skies
We have arranged a 3-day competition in gliding during the weekend in Dala-Järna. It is the first competition of the year in the series of Inter Hannover Safe Skies. We got very nice weather and lot of flying. I finished 6th place but one of the days I managed to win. Here is my pictures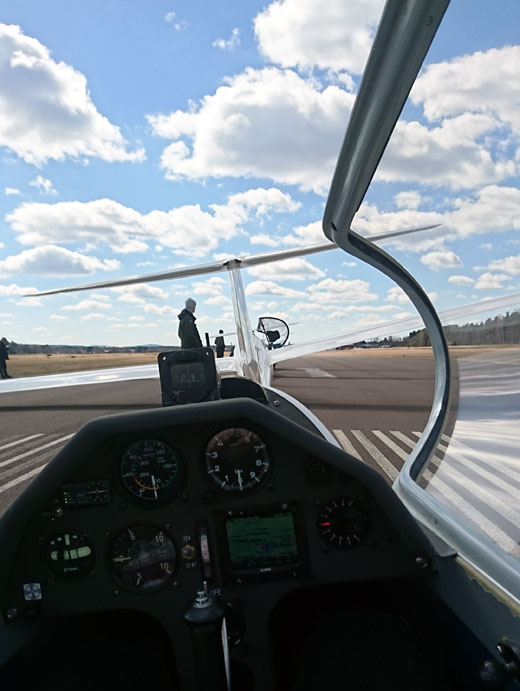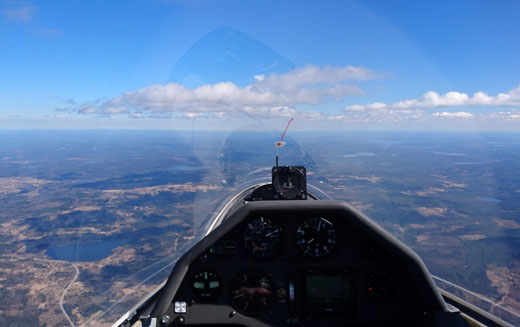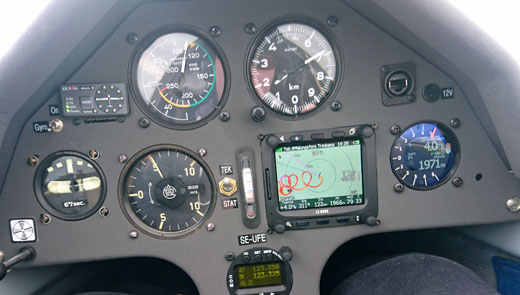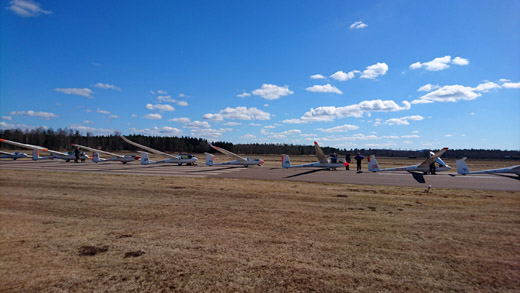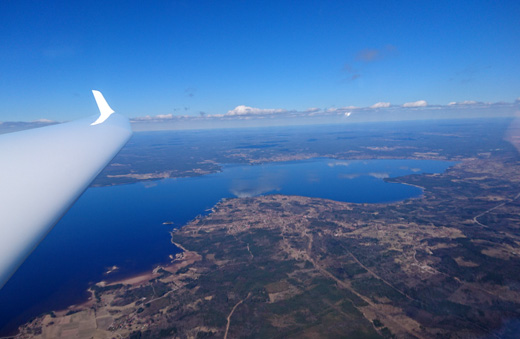 Siljan from above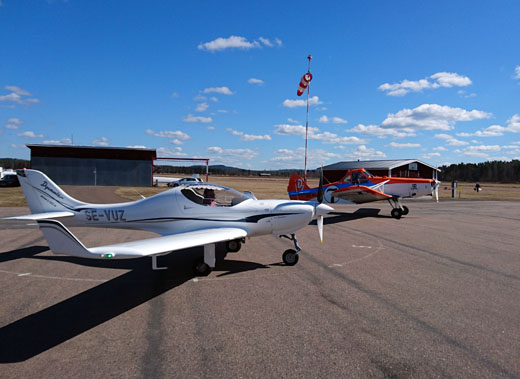 2017-04-09 New glider for the aeroclub
This weekend me and 2 more from the aeroclub was to Kromeriz, Czech Republic, and bought a new glider for our aeroclub. It is a very nice HpH 304C Wasp from 2004. Thanks to Åkerströms, letting us use their car!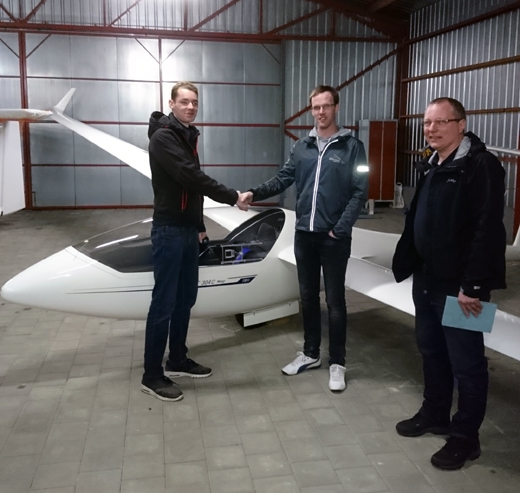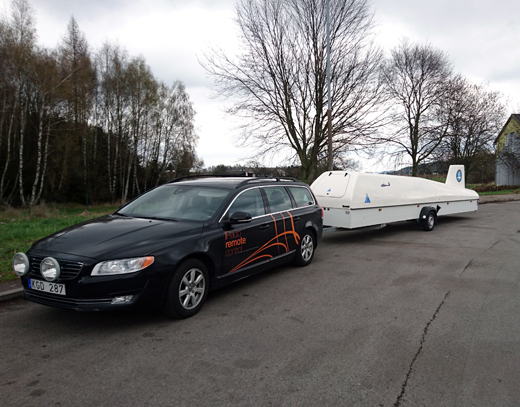 2017-03-28 Australian International Airshow 2017
Here is some more pictures, photo by Algimantas Deikus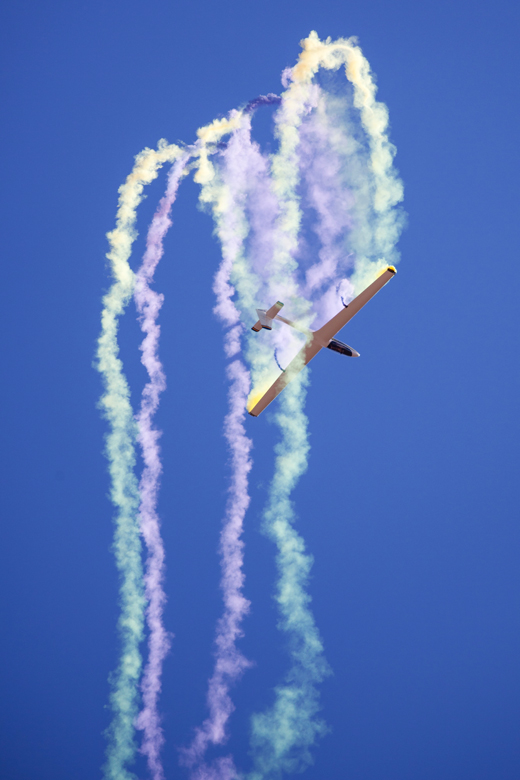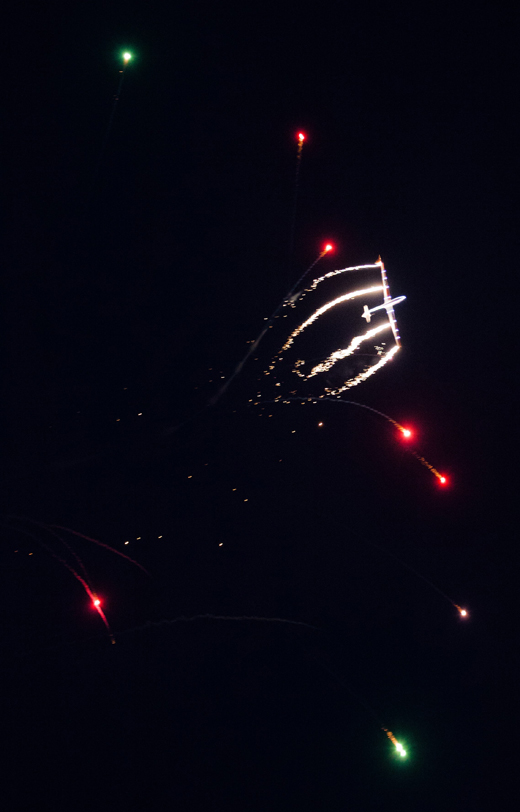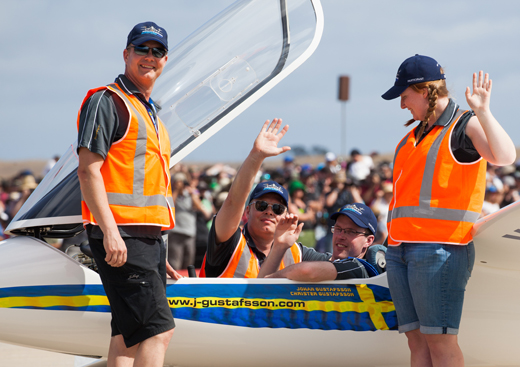 2017-03-16 Australian International Airshow 2017
I have got lot of pictures from our trip to Australia and I will share them here, but now a video from the twilight show at Friday evening in Australia

2017-03-06 Australian International Airshow 2017
Yesterday was the last airshow day for this ear in Australia. We managed to deassemby and put in trailer yesterda after the show an today we have inished everything in container so it is ready for shipping so Sweden
Tomorrow the whole team is flying back to Sweden after more than 2 weeks here in Australia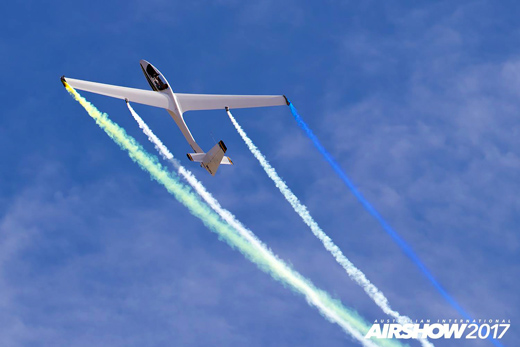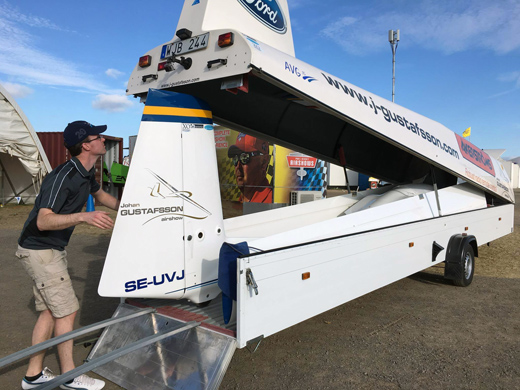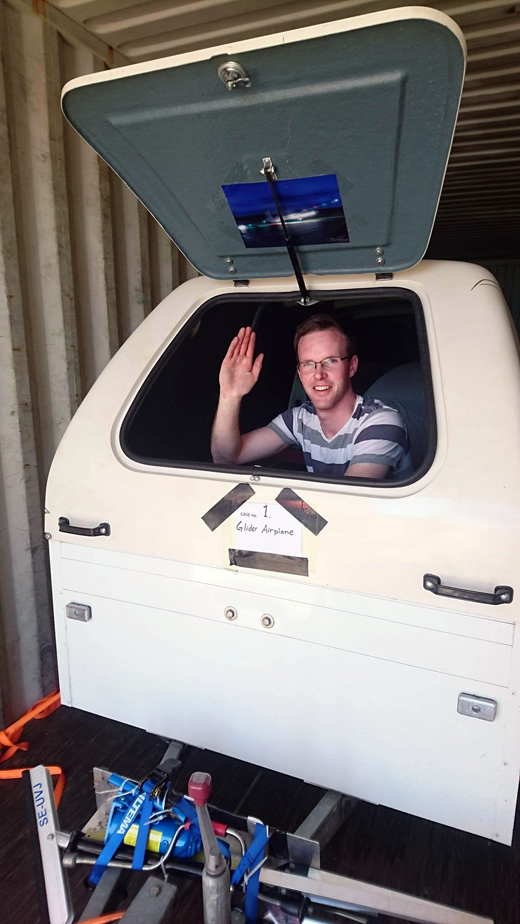 2017-03-04 Australian International Airshow 2017 day 2
Another day is coming to it's end here in Australia. The weather has been amazing today and there have been lot of people here watching. Very nice being here meeting some old friends but also making new ones!
Here is some pictures from todays show: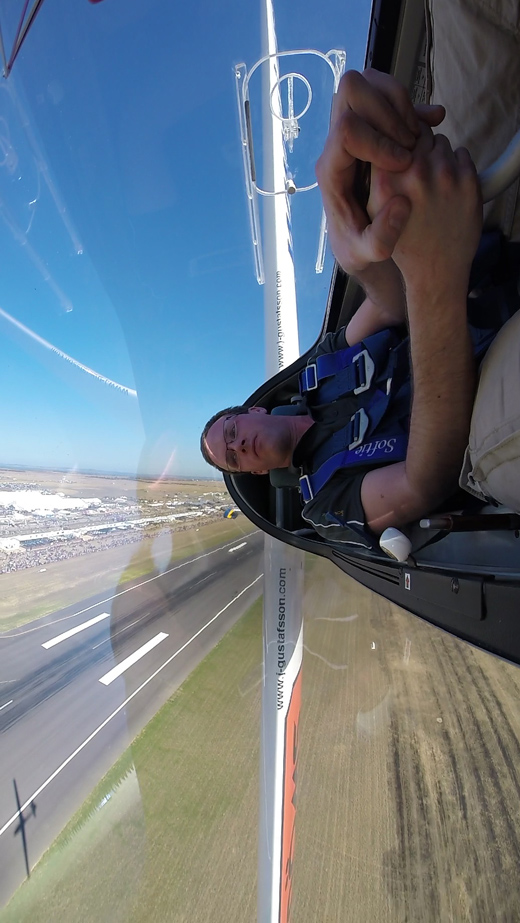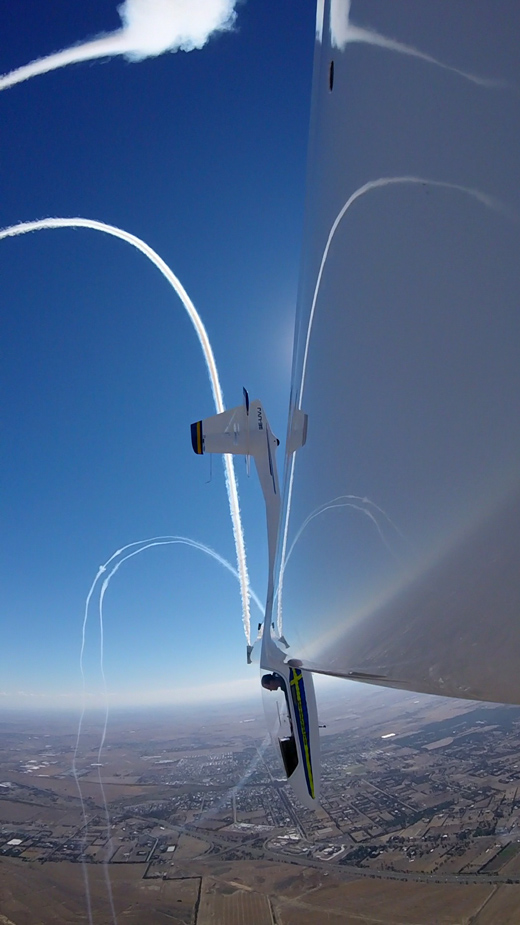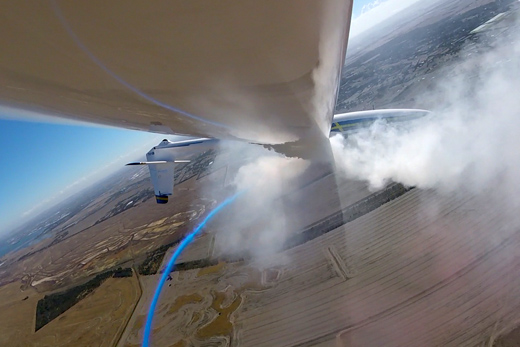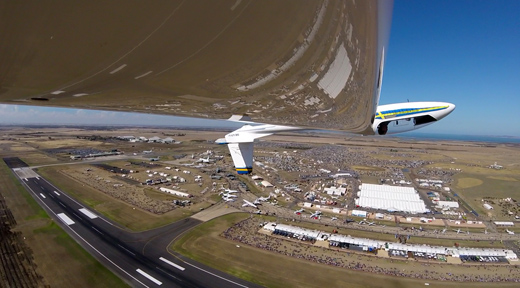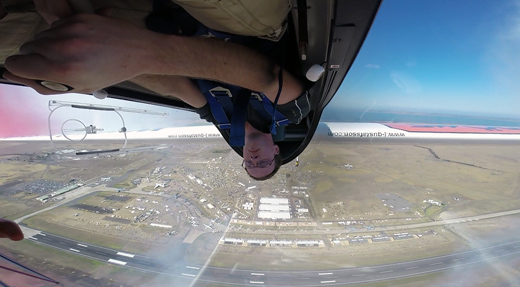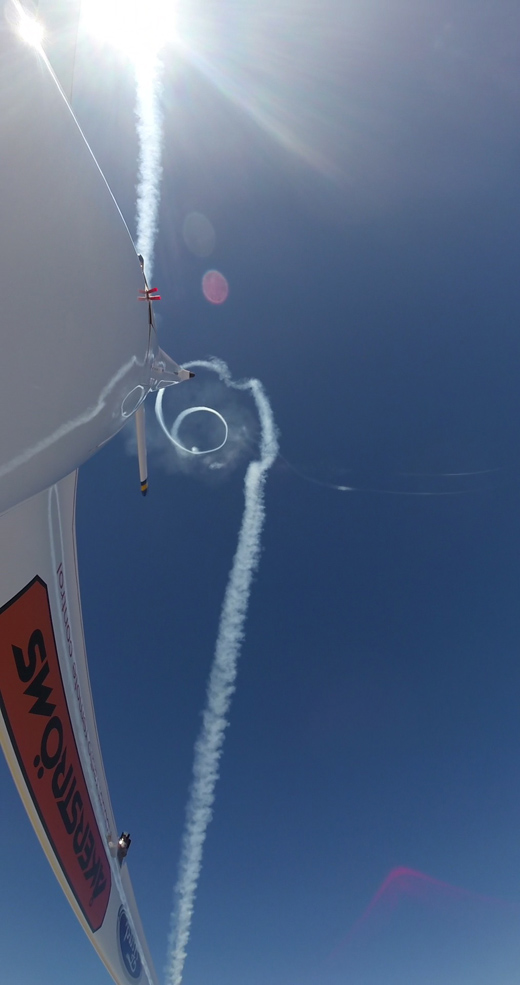 2017-03-03 Australian International Airshow 2017 day 1
We have been working pretty much last days so haven't managed to update here every day.
During Wednesday we flew on the second day with trade show, it was a nice flight, I add some photos here under from the organizer.
During Thursday several shows where cancelled due to fog during the first part of the day, one of them was my flight.
Today there have been the first official airshow day, we performes our twilght show with great success! I hope I can add some more photos here later from the show. Tomorrow and sunday there is more airshows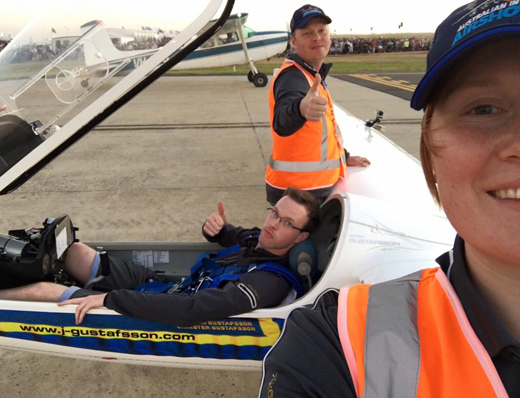 Ready for takeoff just before sunset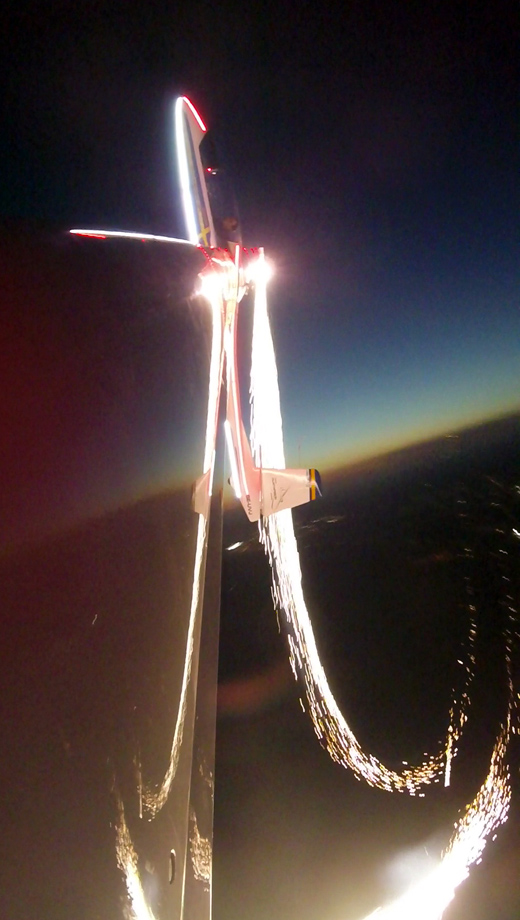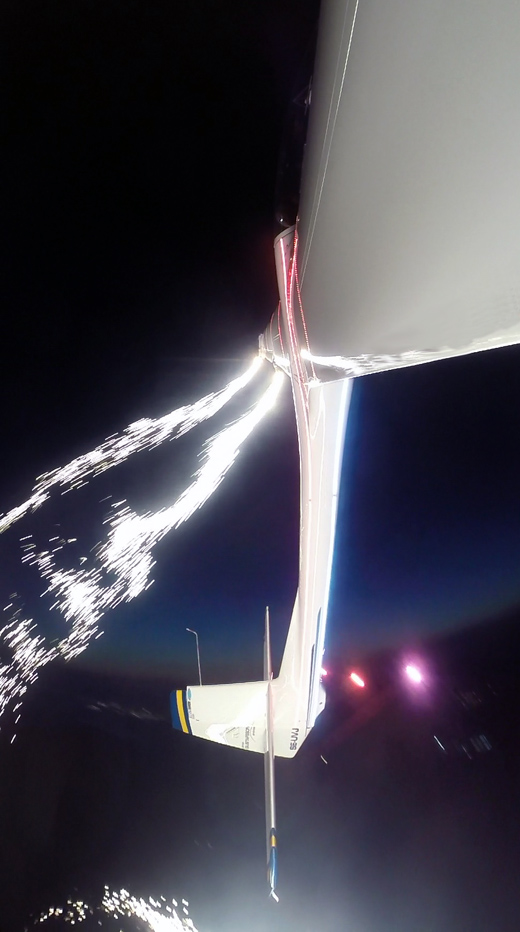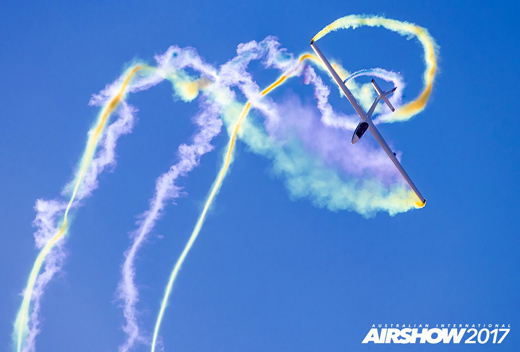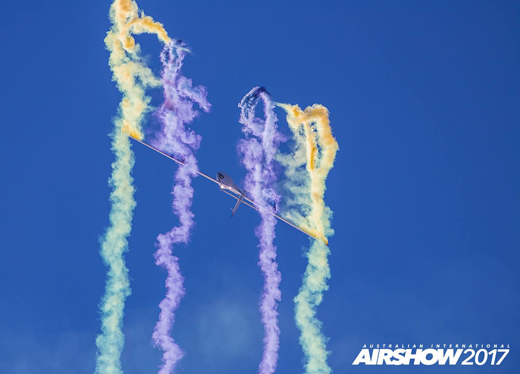 2017-02-28 Trade show 1
The first of 3 trade shows is done. The weather is really hot but everthing is running well for us.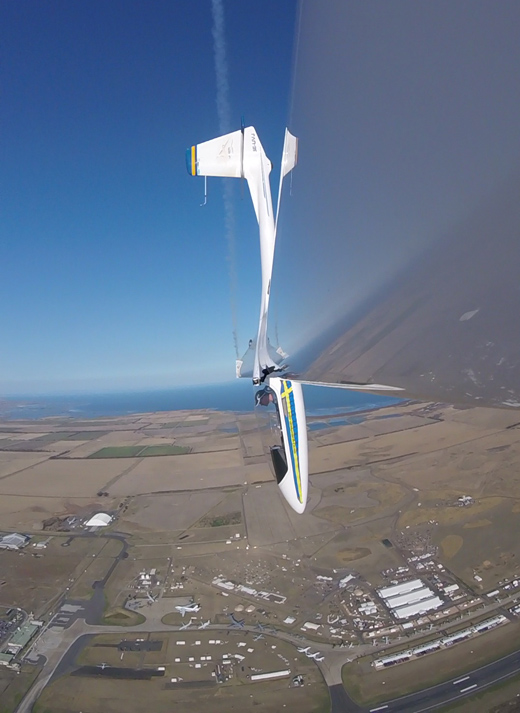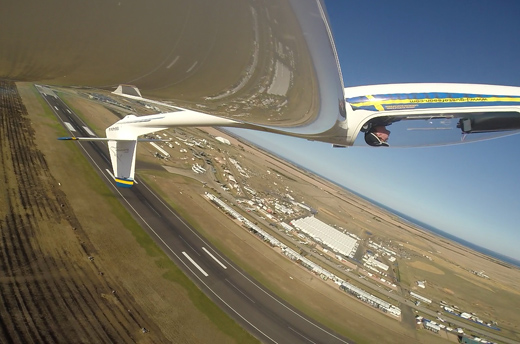 2017-02-27 Rehearsal flight
Finally in the air with the glider again, feels really nice! Will be beutiful shows in Avalon this week. Now we are making it ready for the first real display tomorrow at the first of 3 Expo days.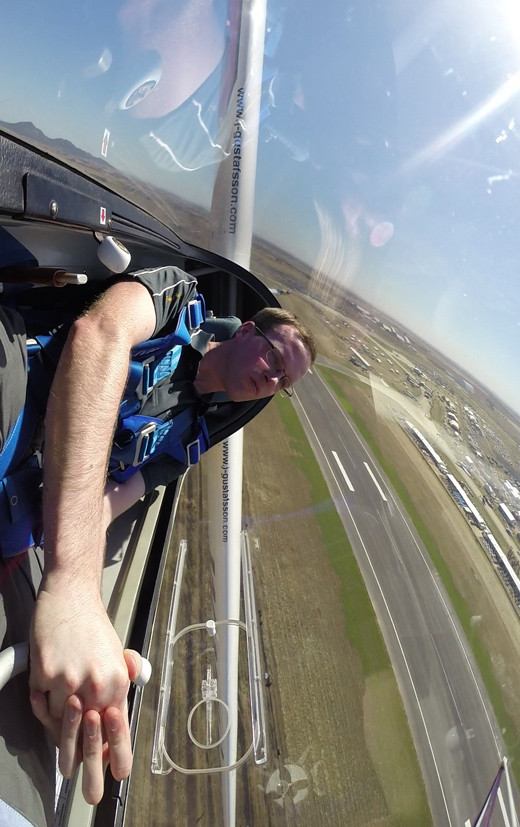 2017-02-25 Great Ocean Road
380km in left hand traffic is what we have managed today along the Great Ocean Road. That is a really nice road along the coast line with spectacular scenaries.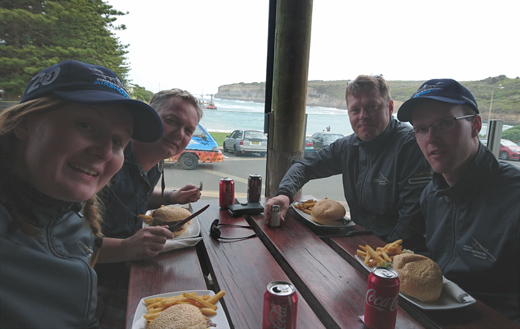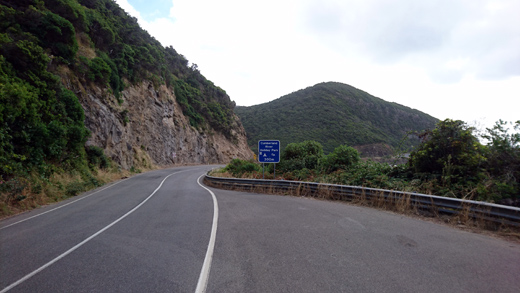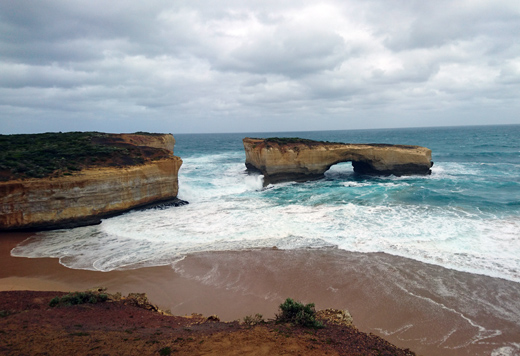 2017-02-24 Media day
Today there have been a media day with a light airshow for the media and a static display of all performers that where on site already. We where joining the static display today. Here is a picture infront of F18 from tha RAAF.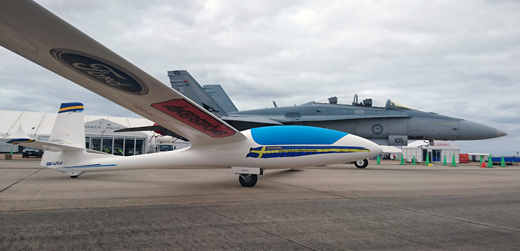 2017-02-23 RAAF Museum
TOday we have visited Point Cock and the Royan Australian AIr FOrce museum. We have also puted the glider together in our hangar. We managed to find a wild Kangaroo today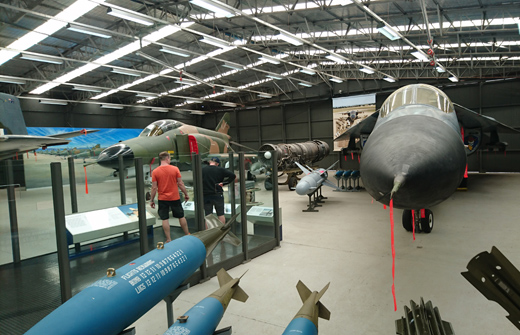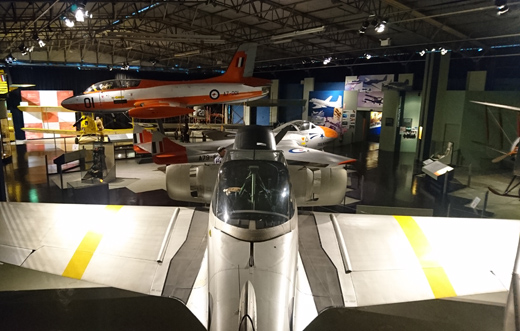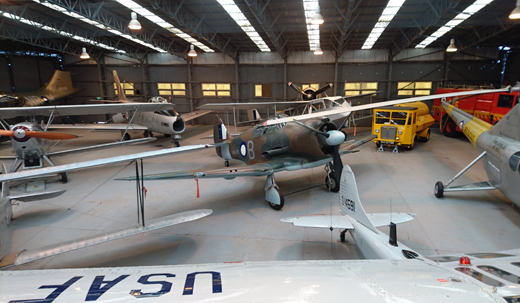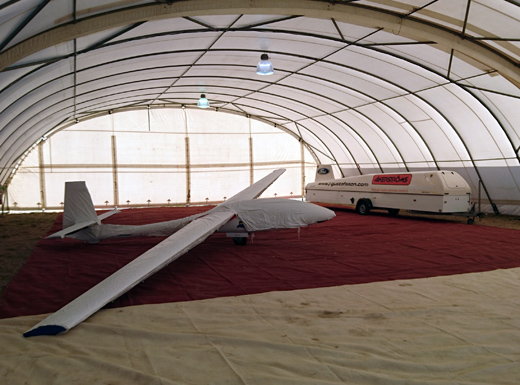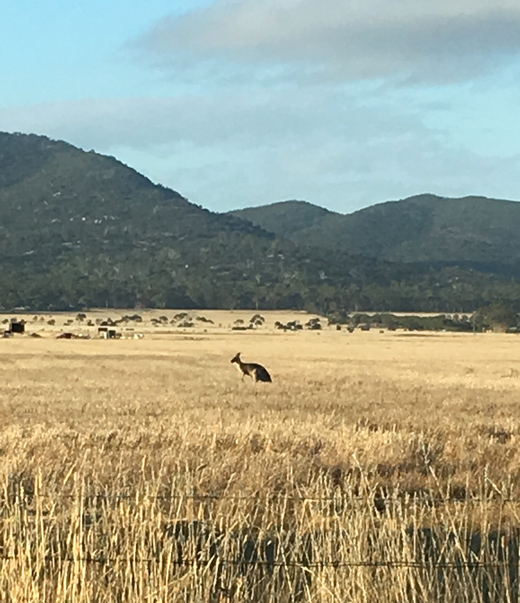 2017-02-22 Tourists in Melbourne
We have been touristing in Melbourne today. We was visiting Sea Life, I liked penguines most. I have also been practicing the dringin on left side of the road. The weather is fantastic with -37 degrees today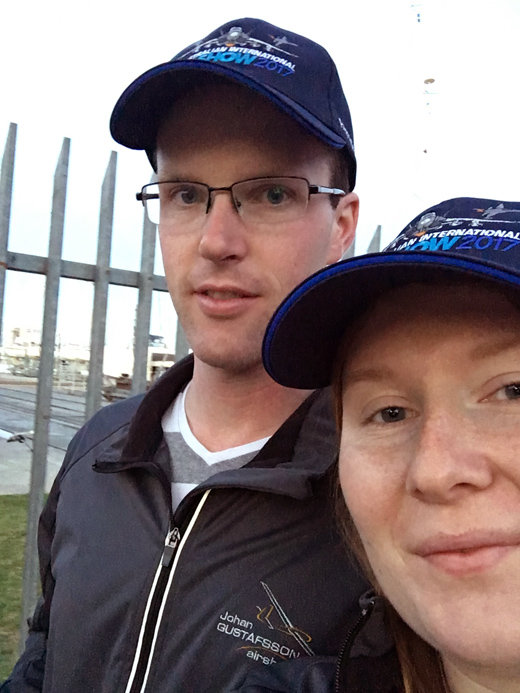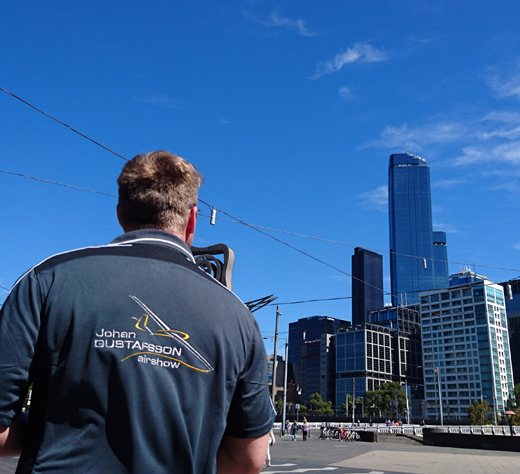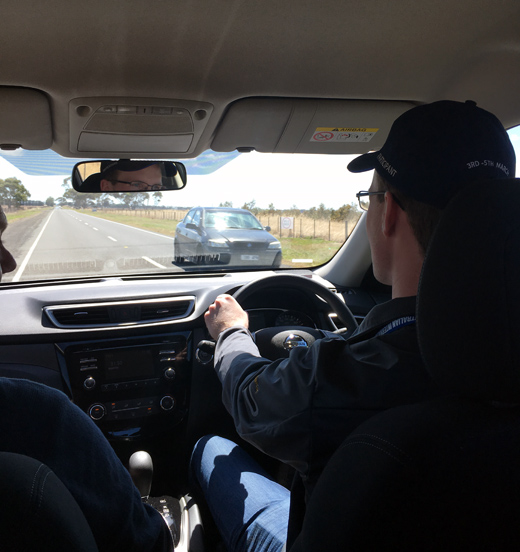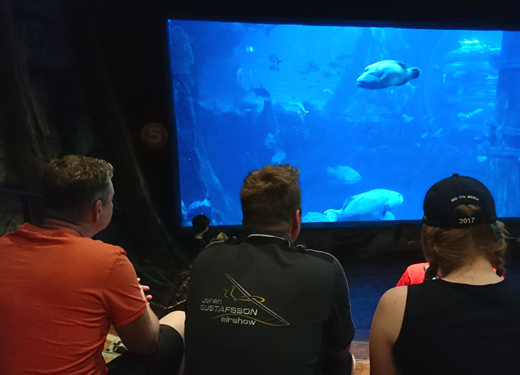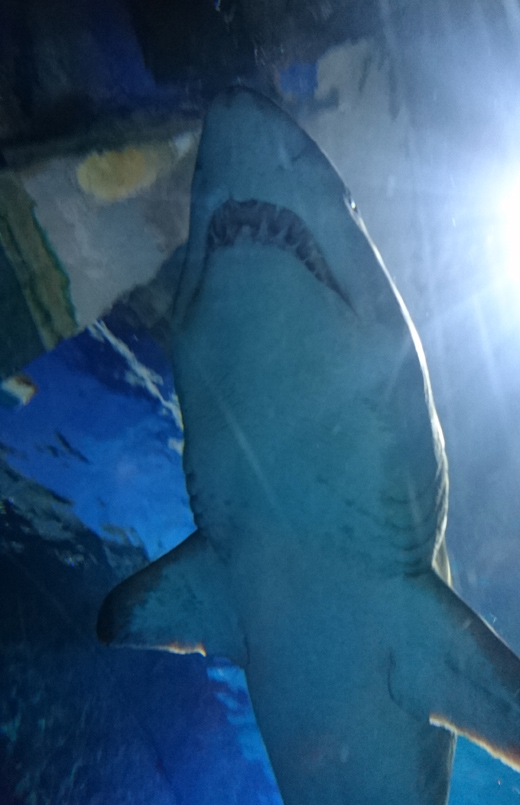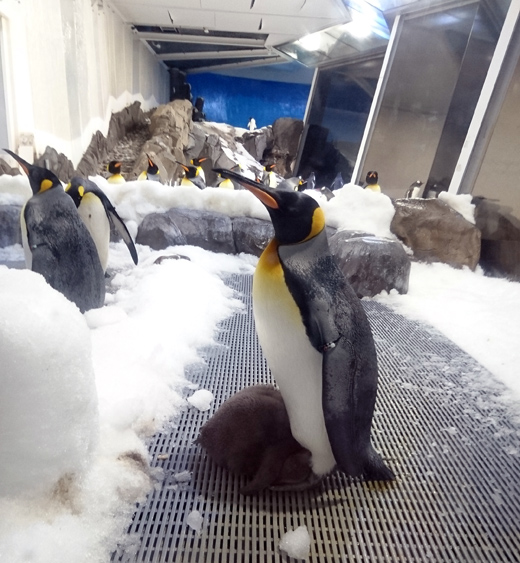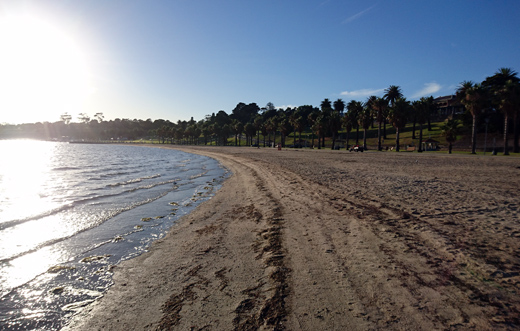 2017-02-21 Unloading container in Australia
Container is opened an unloaded with great success, everything looked just like it did in Sweden two month ago. We have also got our Nissan rental car, very strange to be driving on left side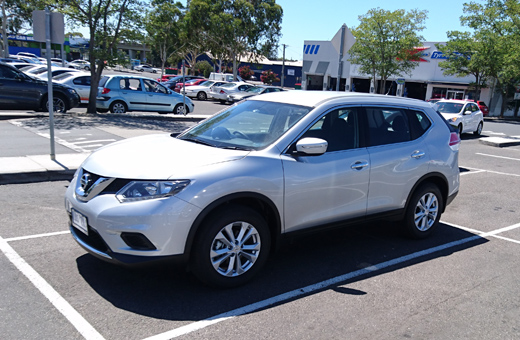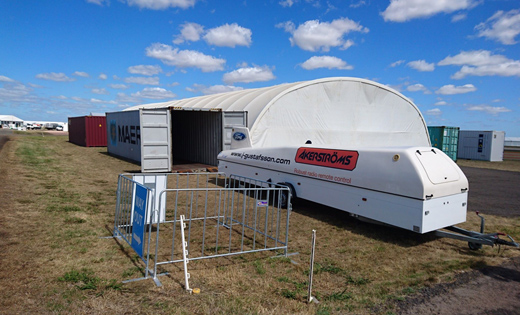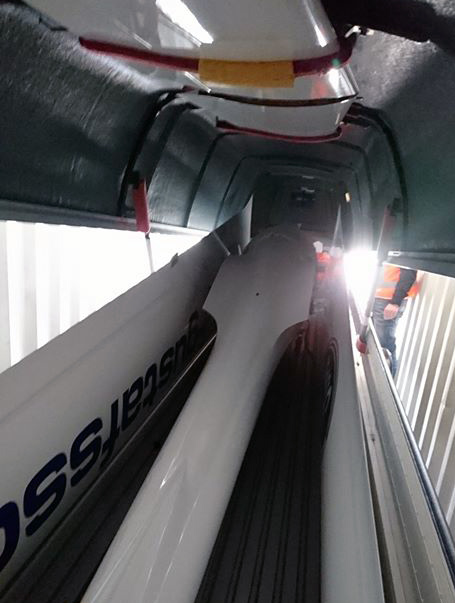 2017-02-20 Arrived in Australia
After more than 24 hours of journey we finally arrived in Geelong where we will stay, it is just outside Melbourne. Now we are going to have some sleep, as this is needed for the whole crew. Tomorrow we are going to the airport for opening and unloading the container!
2017-02-18 flying on the Ice
Tomorrow we are departing from Stockholm and hearing for Australia and Melburne. There have been a lot of flying on the ices last weeks. It is very nice conditions now.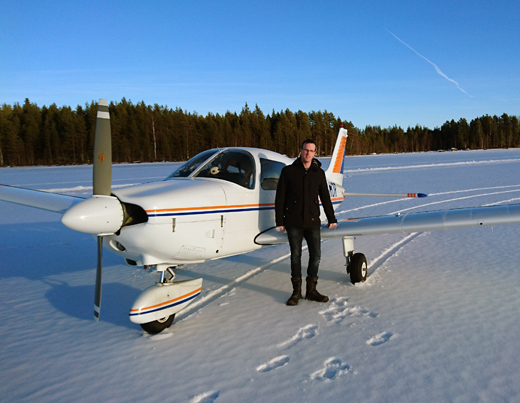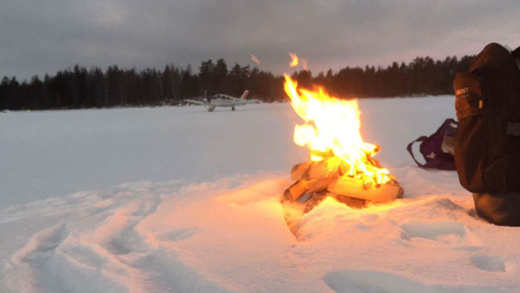 2017-02-05 Simulator and update on shipping to Australia
This weekend I have been flying Boeing 737-800 simulator, that was interesting. Really nice with 100% real cockpit.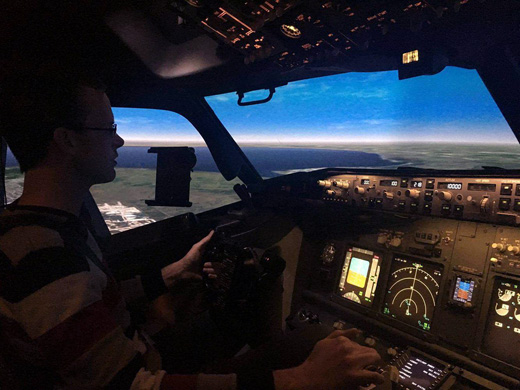 The shipping with my glider is going as planned, it is close to final destination. Just a few days on the sea left. It is ging to Melbourne and then on the road from there.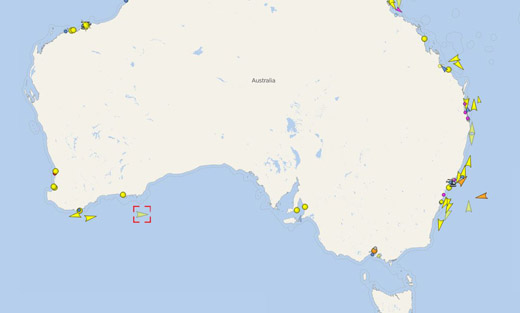 2017-01-28 Flying to café
There has become unusuall nice ice on the lakes, 400mm ice with almoast no snow. We decidied to ake the plane and fly to a café, ryggåsstugan, which is located at the lake storsjön close to Dala-Järna. Just because we could!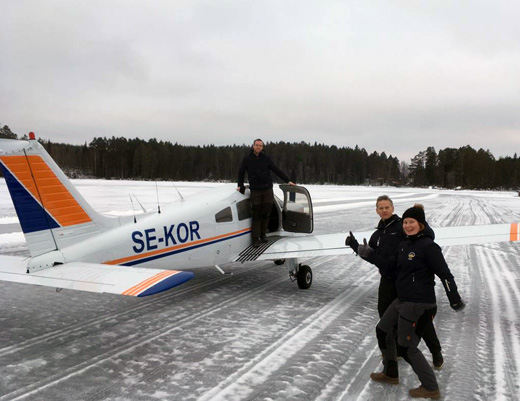 2017-01-21 Work in China
Have been in China for bussiness trip in two weeks. We had some time for touristing so we went to the great wall of China north of Beijing.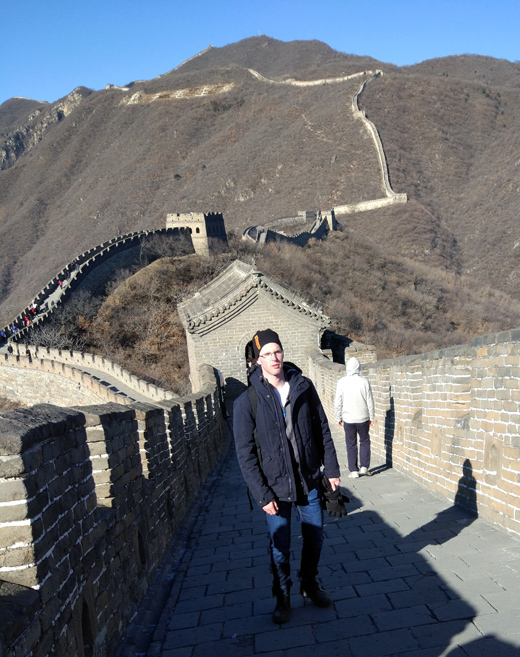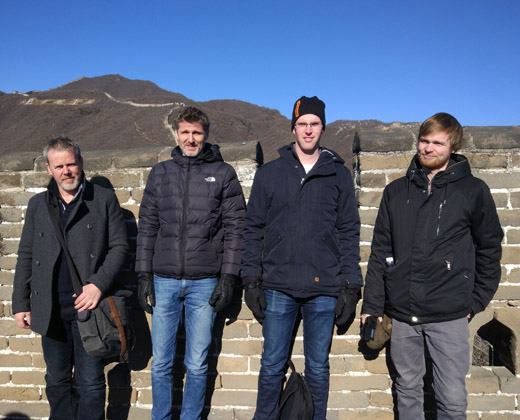 2017-01-01 Ice flying
This year started with flying on the ice, the lake Ralgen.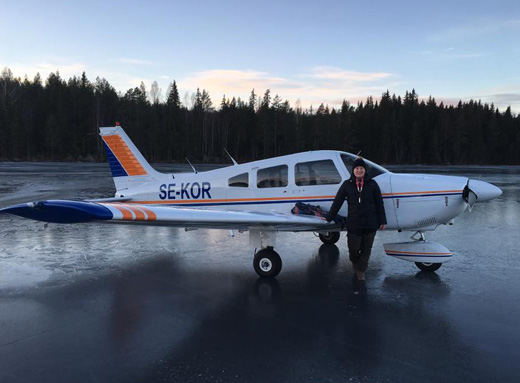 2016-12-28 Australian International Airshow
Now it is official, as the first Swedish aerobatic pilot we are going to Australian International Airshow! This will be our first event outside Europe. The Glider is on it's way in container and I will fly to Australia in February. Read more about the event: airshow.com.au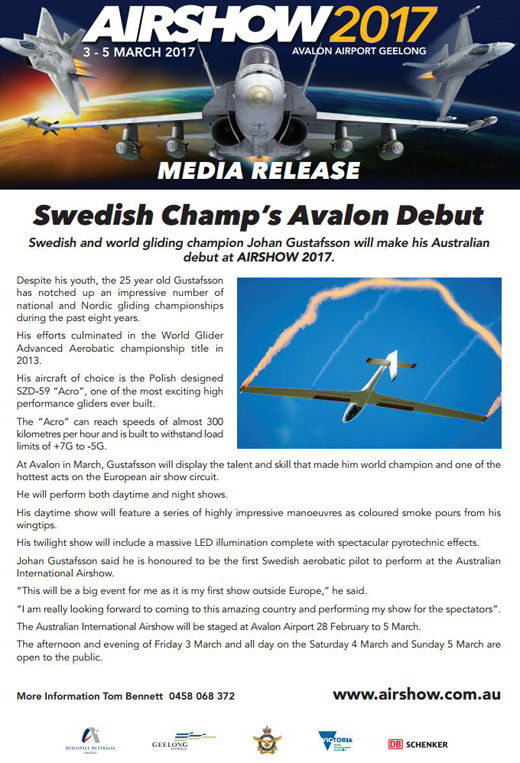 Arcive: