Blog - Johan Gustafsson
2016-12-28 Australian International Airshow
Now it is official, as the first Swedish aerobatic pilot we are going to Australian International Airshow! This will be our first event outside Europe. The Glider is on it's way in container and I will fly to Australia in February. Read more about the event: airshow.com.au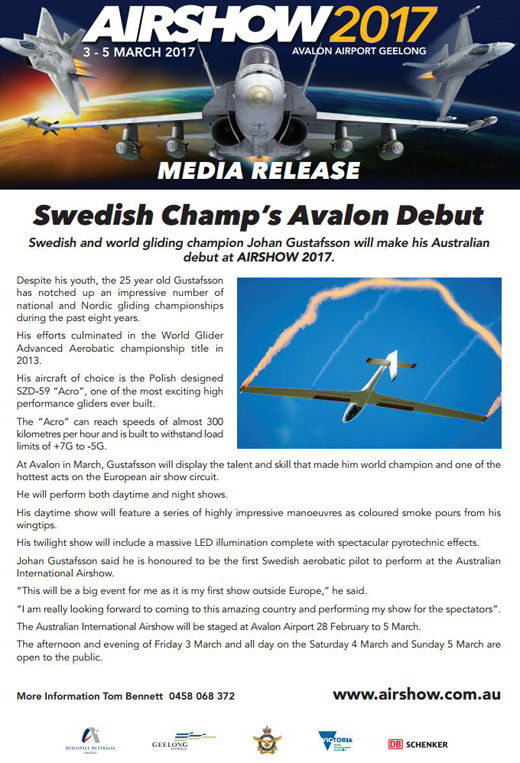 2016-12-24 Merry Christmas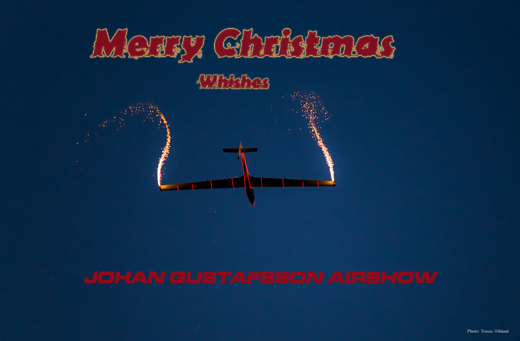 2016-12-02 Container loading
Today we have loaded the glider in a container and now it's on the way for new adventures. I will soon tell where we are going this time!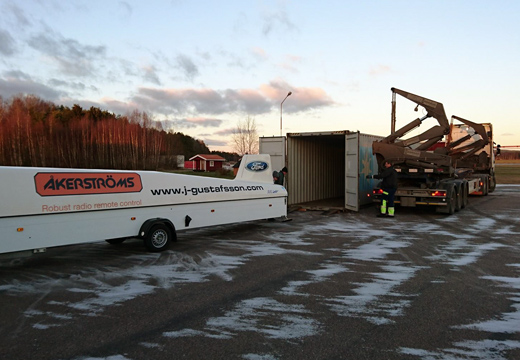 2016-11-21 Video - AFW 2016
2016-10-12 Video - Norway
Here is a video from Norway!

Here is the Vlog from the Norway trip:
2016-10-10 Klanten Gol - Norway
On Saturday it we had the Glider at an exhibition. We had a great time and took a walk up the mountain and flew some slope flying with my model glider.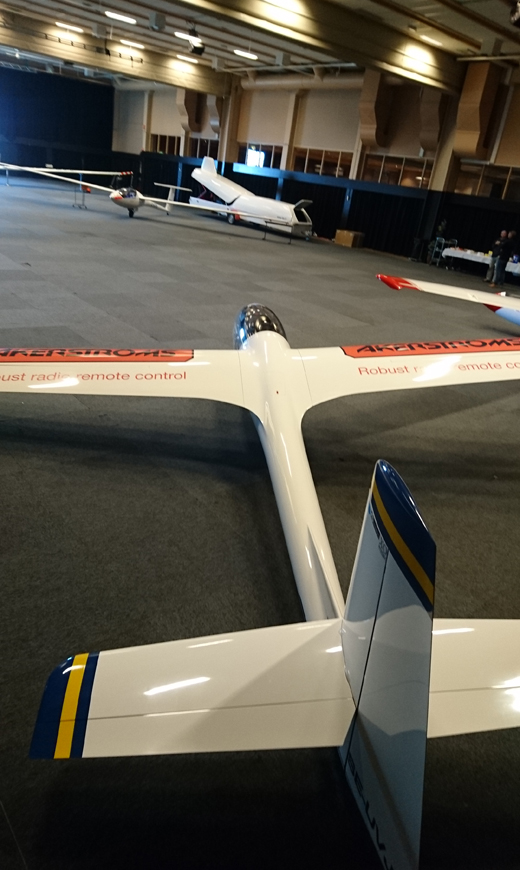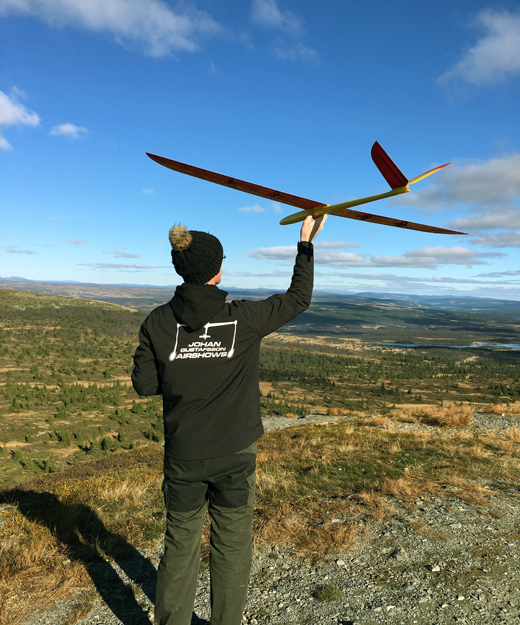 2016-10-07 Klanten Gol - Norway
Today we have performed a twiligt show at Klanten airport in Gol Norway. Very nice soroundings with lot of mountains. Lot of contrasts from last show in Greece with 35 degrees and now only 5 degrees. Tomorrow we have the plane on an exhibition.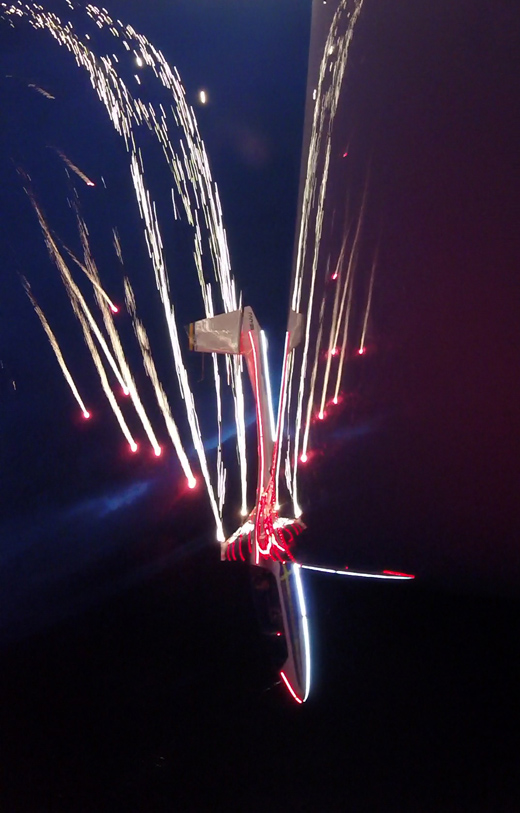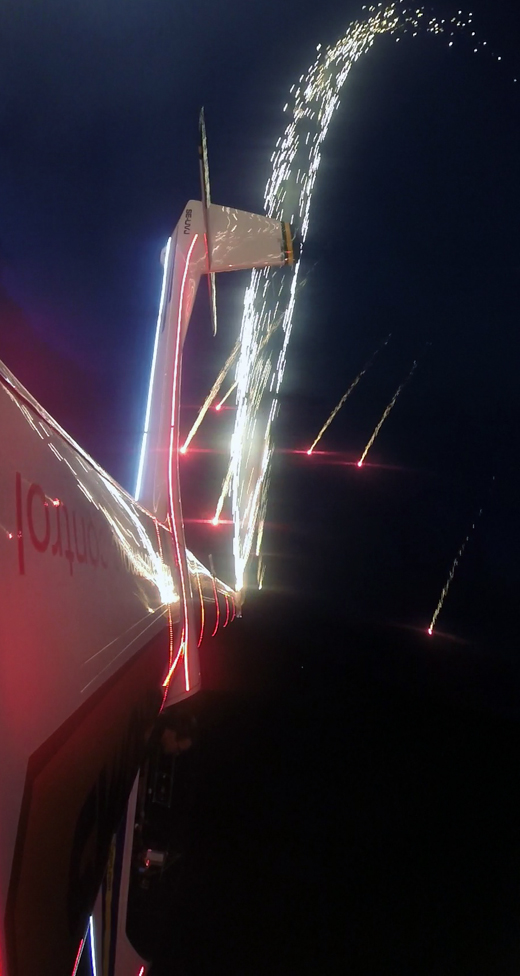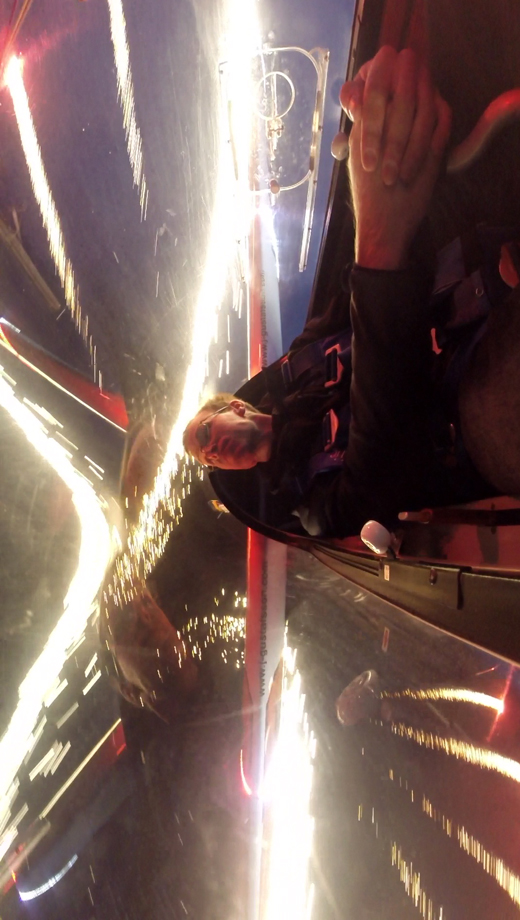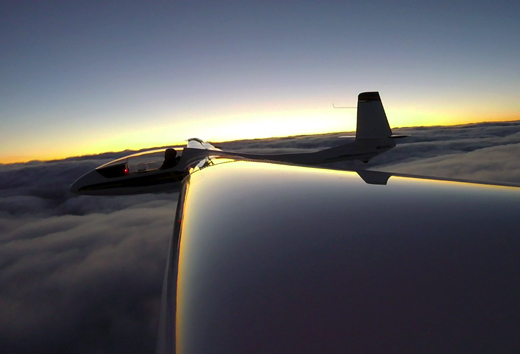 Before the show I get a nice flight above the clouds just after sunset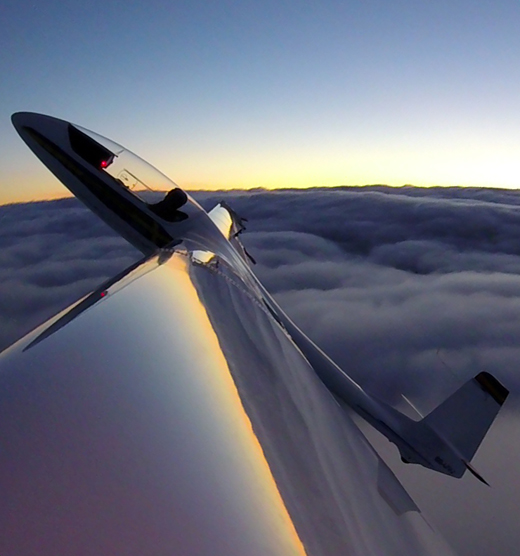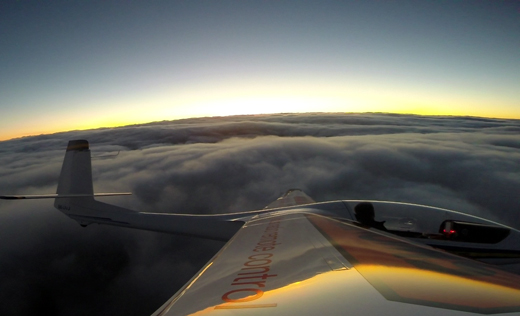 2016-10-02 Video AFW 2016 Playlist
Here is all episodes of our videos from the trip to, from and during Athens Flying Week 2016
2016-09-29 Video AFW 2016 going home
Now is the last video of our trip home ready:

2016-09-27 Video AFW 2016 Sunday
Sofias video from Sunday at Athens Flying Week 2016 is ready:

2016-09-25 Cub at Gagnefs Golf pitch
Yesterday I was invited to fly at Gagnefs golf club for an airshow and land on their golf pitch. I have never landed on a golf pitch so I could not say no to that opportunity!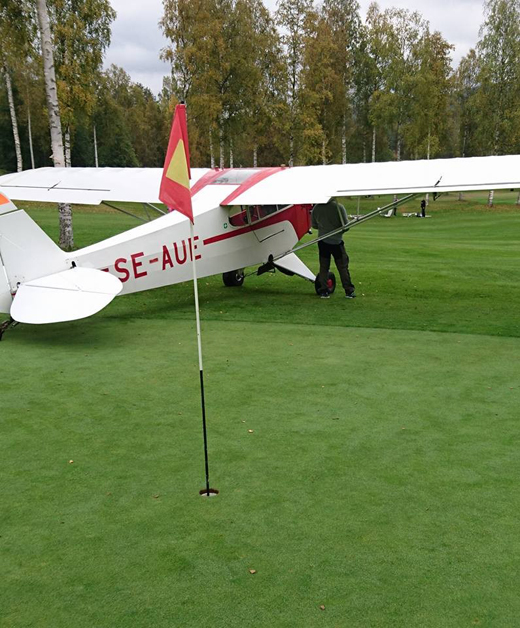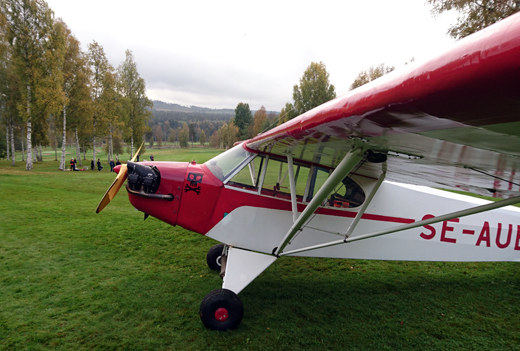 2016-09-24 Athens Flying Week - Video
Here is the video from Saturday in Greece and Athens Flying Week 2016

2016-09-22 Athens Flying Week - Summary
Now we are back in Dala-Järna after a very fun trip and nice flying! I would like to say thanks to my Crew Sofia, Ola, Nils and Göstan for helping me with the ranposrtation and everyting on site.
I add some photos here as a summary: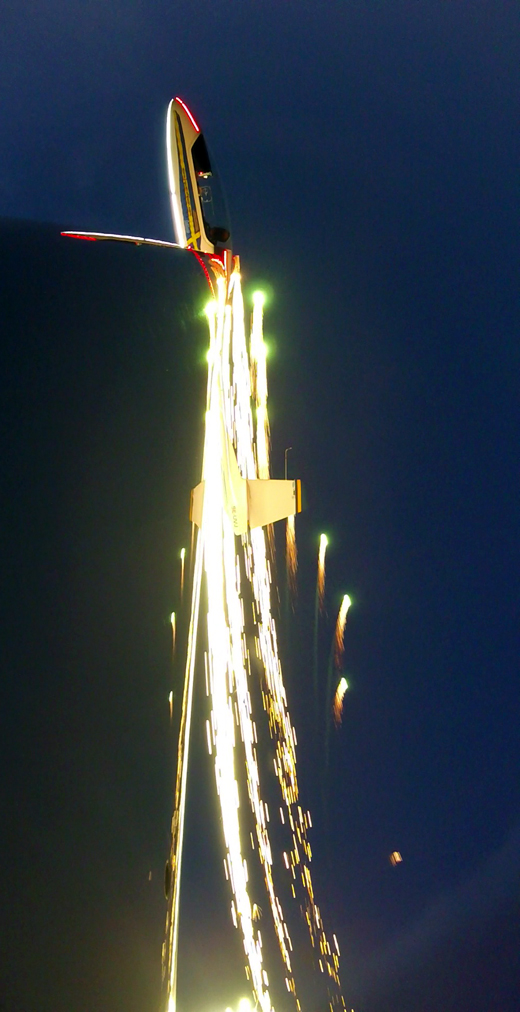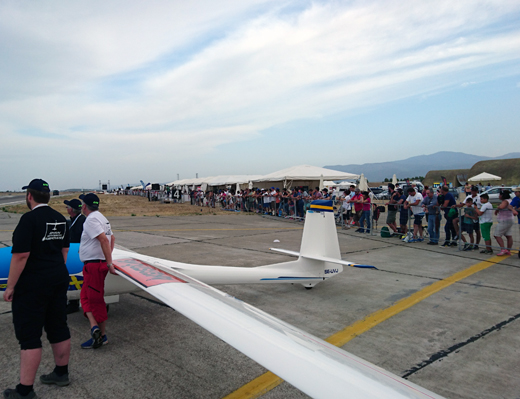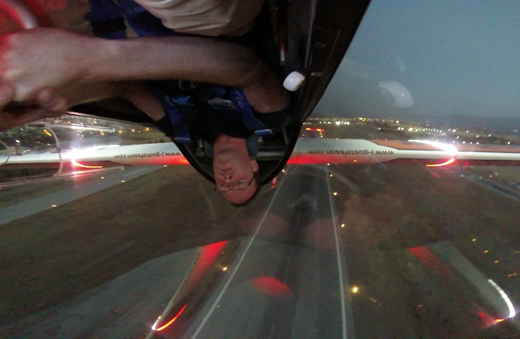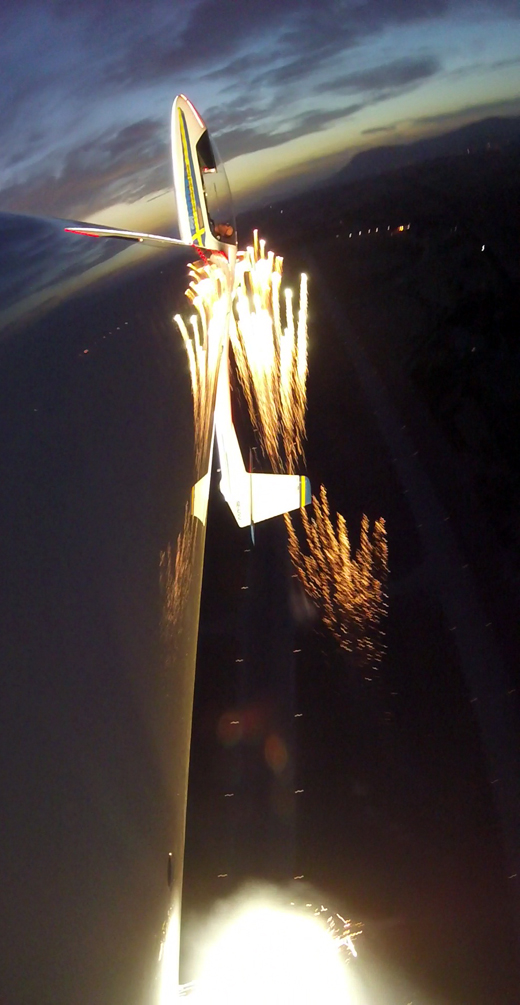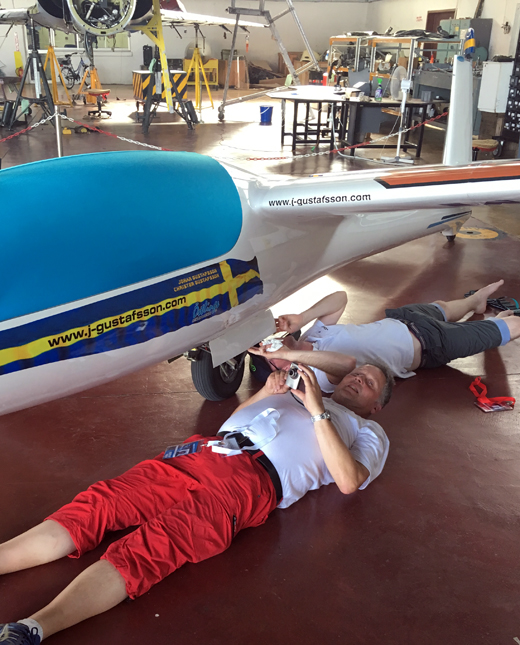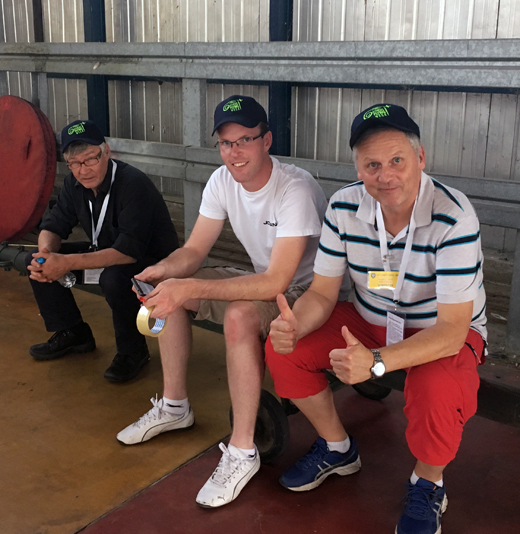 Video from Friday
Very nice video from my show, found on youtube. Play with HD and full screen!
2016-09-18 Athens Flying Week - Airshow
Sunday has started with great weather as well, I have performed my first day show and will preper for the final display toda with a sunset show! Here is some pictures so far from today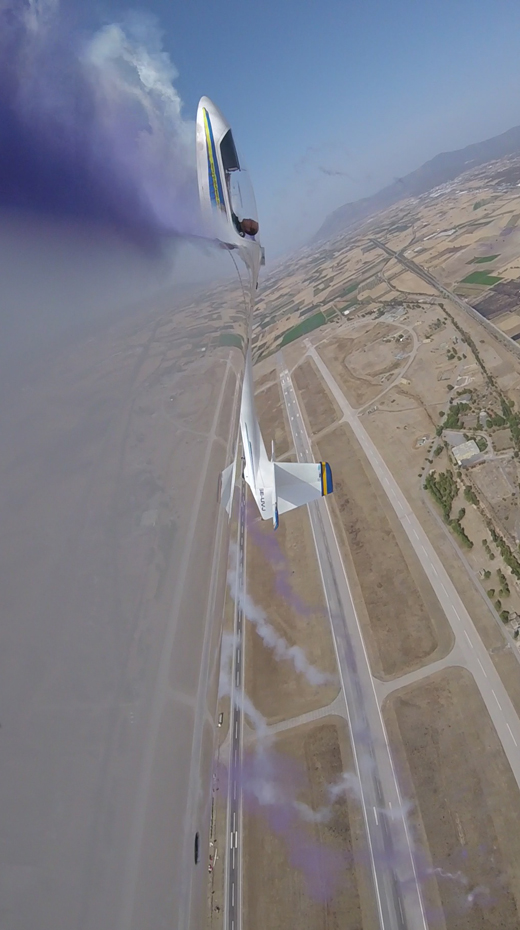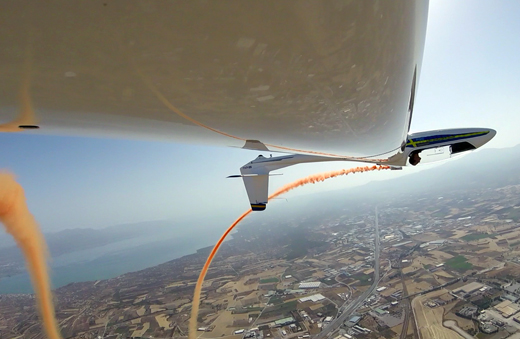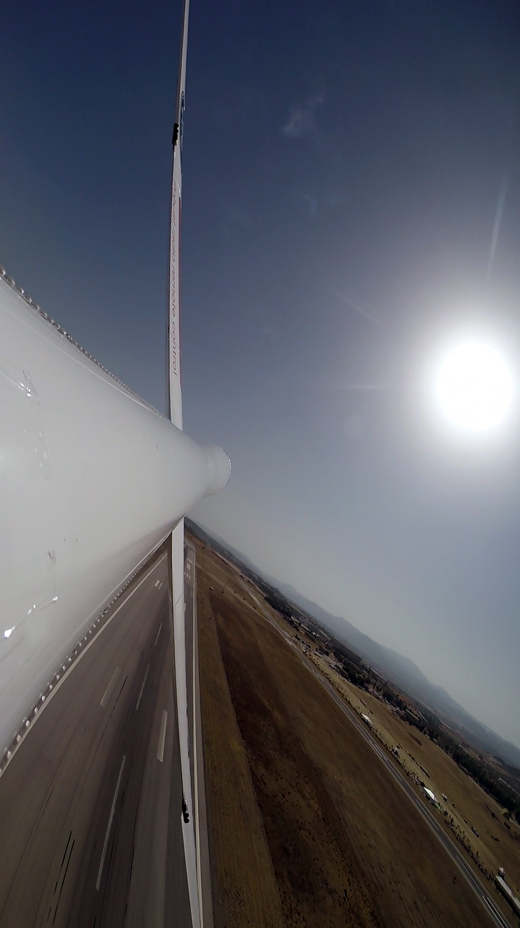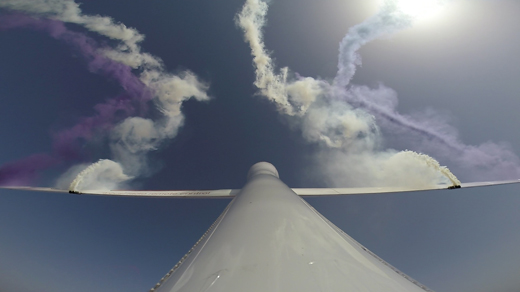 2016-09-17 Athens Flying Week - Airshow
I have performed a daylight show today in perfect conditions. I had the flag of Greece as finale on my smoke!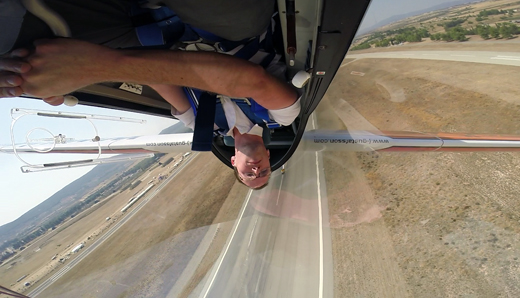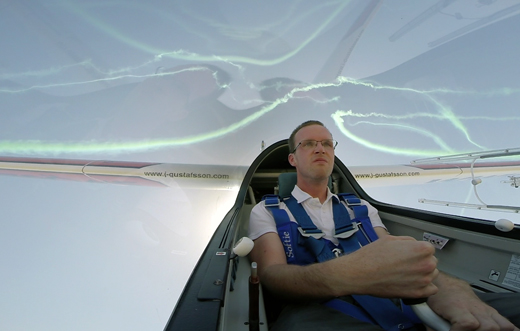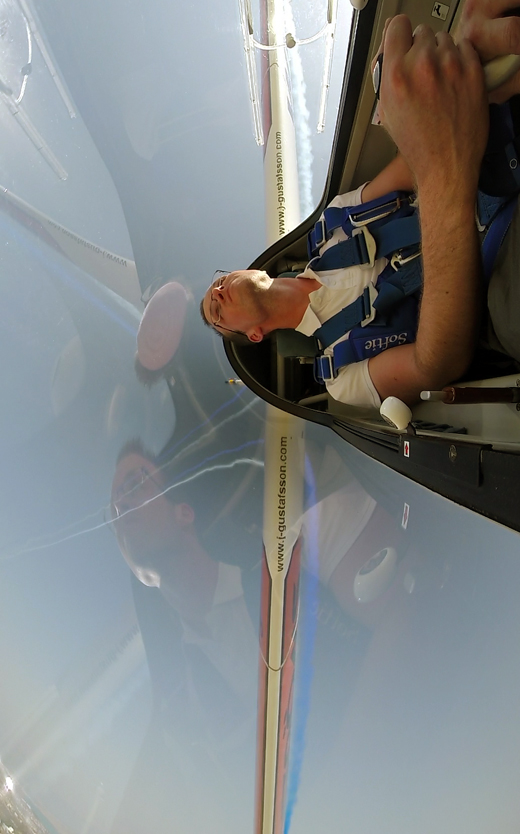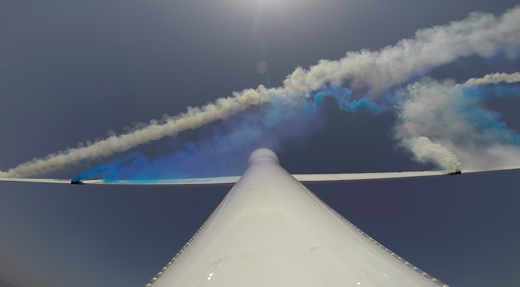 2016-09-16 Athens Flying Week - Rehearsal pictures
Som more pictures from tonights flight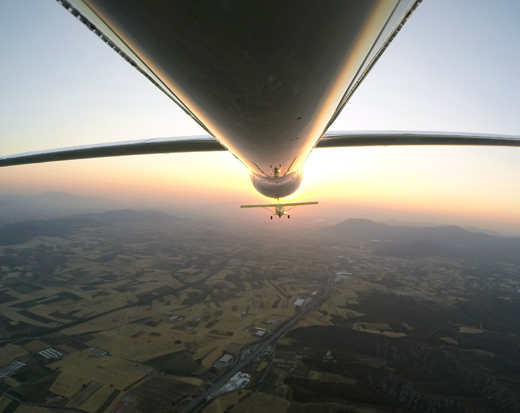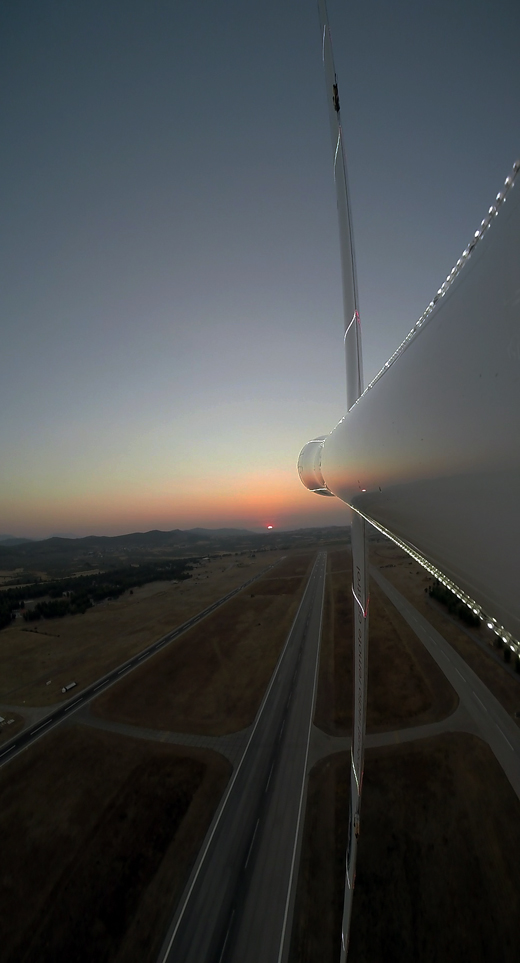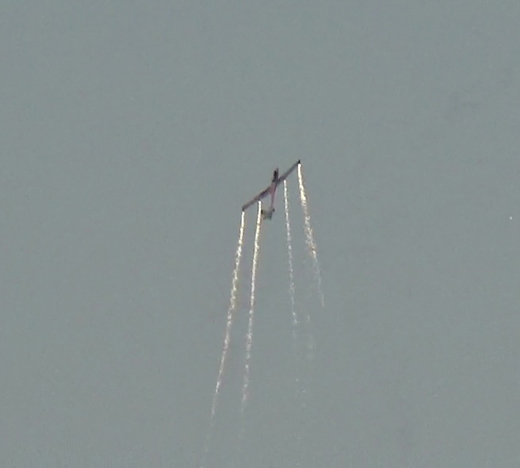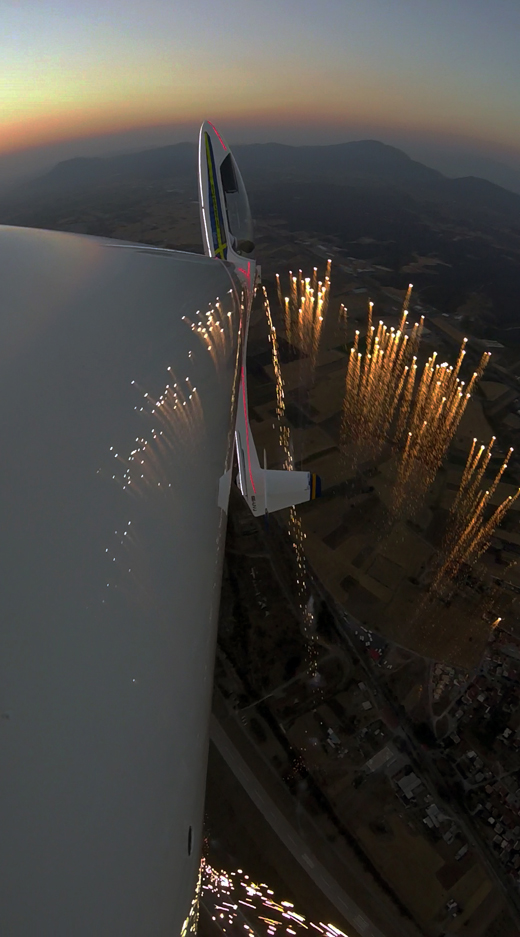 2016-09-16 Athens Flying Week - Rehearsal
Everything is assembled and ready for rehearsal fight tonight. We have fantastic weather here at Tanagra Air Force Base.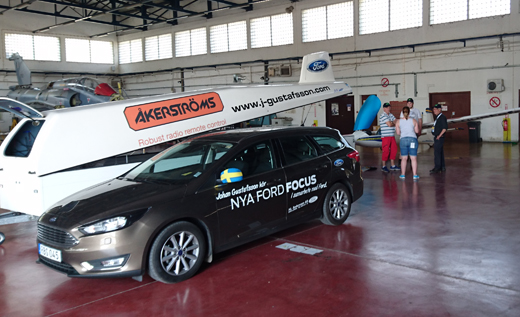 Video from yesterday:
2016-09-15 Day 6 towards Greece - Tanagra
We arrived yesterday at Tanagra Air Force Base, just north of Athens. I will update more yesterday!
2016-09-14 Day 5 towards Greece - ferry
Yesterday we stayed in Senigallia, we walked around in the city and to a bath in the sea. Now we are waiting for the ferry in Ancona. The ferry will take about 24 hours and takes us to Patras.
Yesterdays video:
2016-09-13 Video from yesterday
2016-09-12 Day 4 towards Greece - Senigallia
We have stopped is Senigallia, Italy. It is just a short distance to Ancone where our ferry will go from on Wednesday. We might stay here until then, we do not know yet.
Anyhow have we crossed the Alps today in beautiful weather with shining sun and varm temperatures. Here in Italy we have above 30 degrees celcius. The Ford is running great and impressed me today when it managed to get us all the way up in the alps and down again with just consuming 0.6litre per 10 kilometer.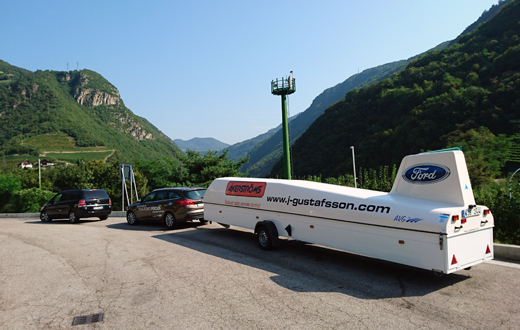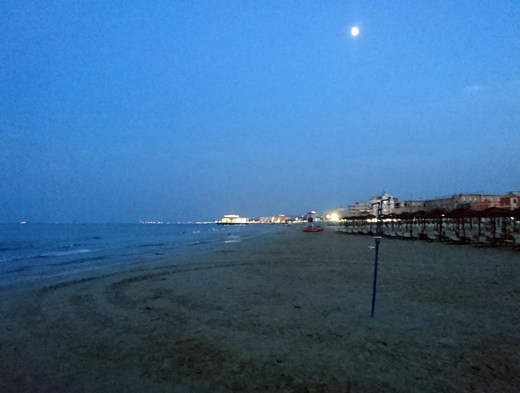 Here is Sofias video from yesterday:
2016-09-11 Day 3 towards Greece - Kufstein
Passing Garmany today and entering Austria. Have stopped in Kufstein for tonight.T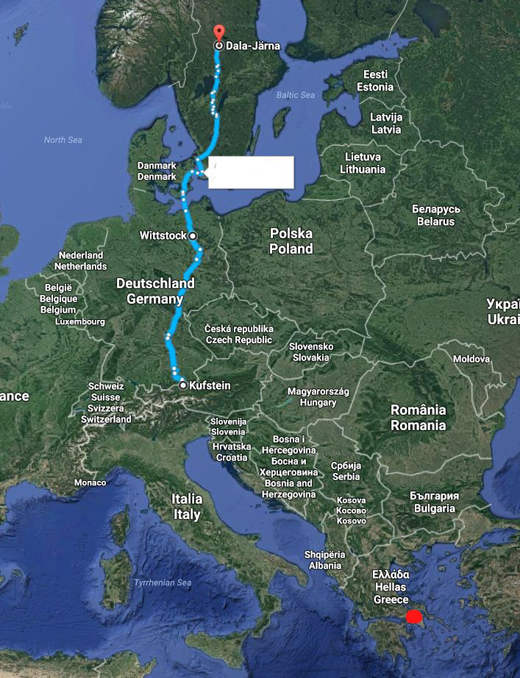 Here is Sofias video from yesterday:
2016-09-10 Day 2 towards Greece - Wittstock
Today we have come to nortern parts of Garmany and stopped in Wittstock. We had a little longer stop in Helsingbord for lunch and some waslking in the city.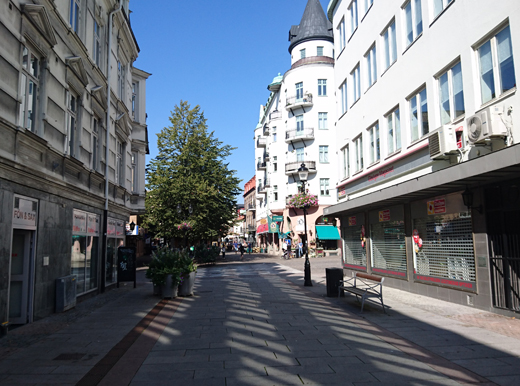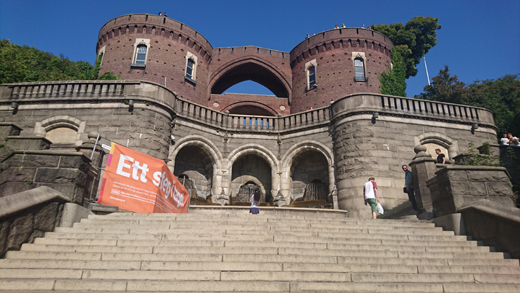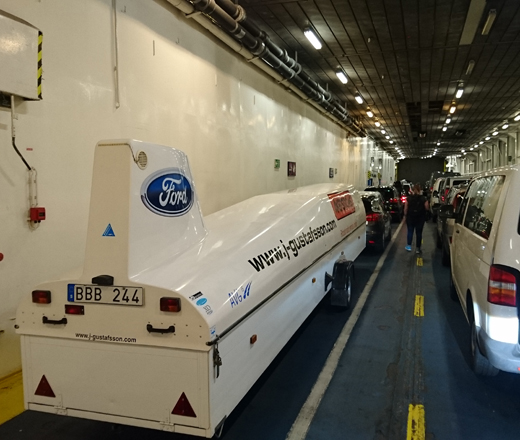 2016-09-09 Day 1 towards Greece - Mullsjö
We have now started the trip to Greece and Athens Flying Week. We have stopped for sleep in Mullsjö. I wil try to update here daily.
2016-09-08 More media from Skövde
Jesper Rådegård have made a really great short teaser shich gave a taste for more! Here it is:
Nordic Warbirds Airshow 2016 moments from Jesper Rådegård on Vimeo.

Tomas Wiklund took some really nice photos of my show, both day and evening. Here are some of them: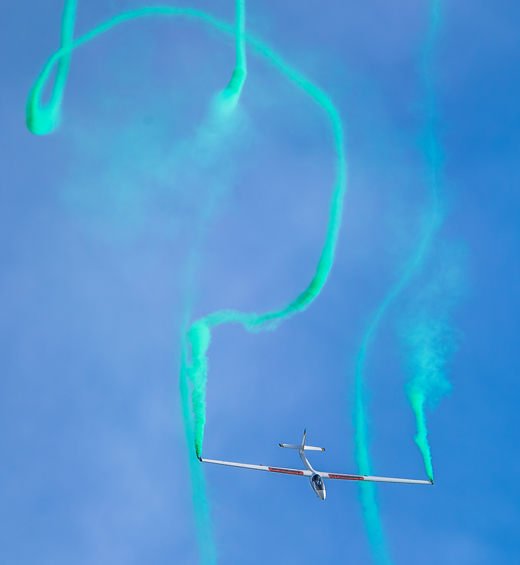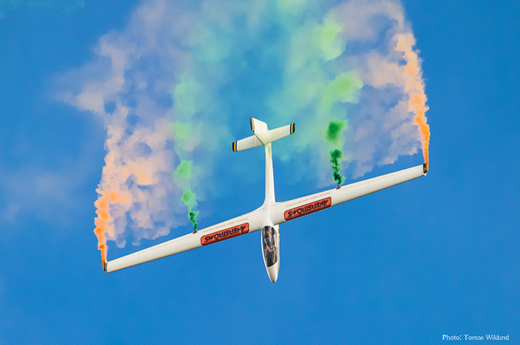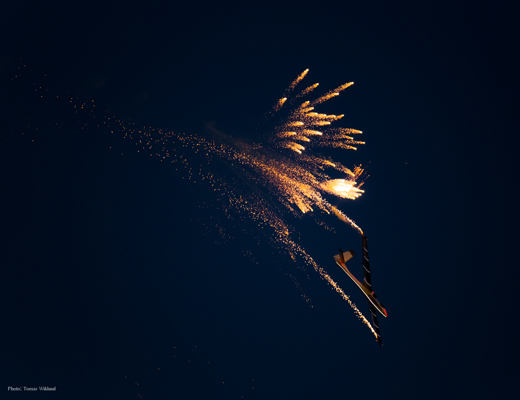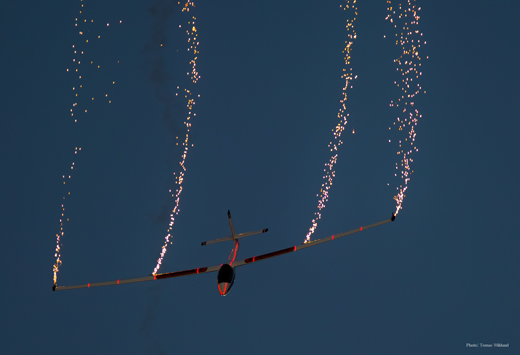 2016-09-07 Another video
Sofia have finished the video from this weekend trip to Skövde and Nyköping. Here it is:

2016-09-06 Video from the trips to Östersund
Sofia have made a video from Östersund and you can see it here:

2016-09-05 Skövde and Nyköping
It was a weekend full of airshow. Saturday we flew at Nordic Warbird Airshow in Skövde, at evening we did an sunset show. Sunday we took the car and drove around the lake Vättern and more east to Nyköping and Skavsta to fly at their airshow.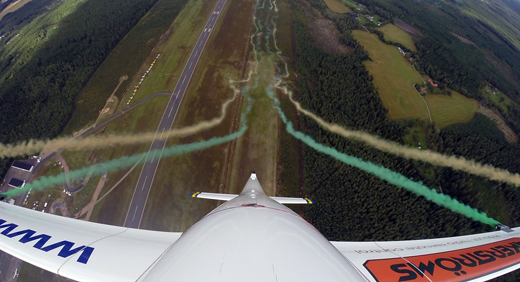 Inverted over Skövde!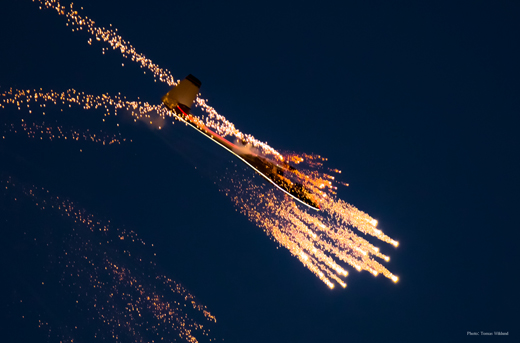 Great shot by Tomas Wiklund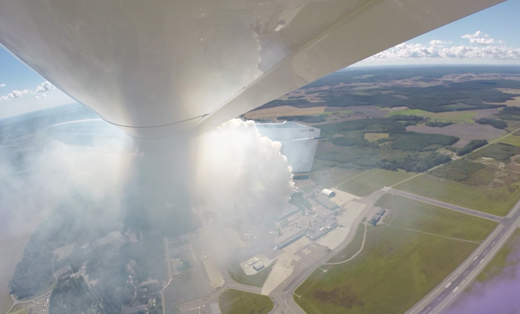 Smoking at Skavsta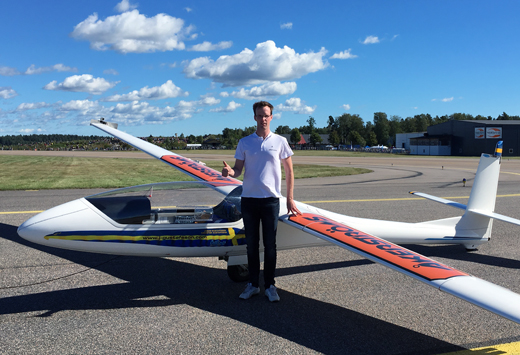 2016-09-02 Skövde, Nordic warbird airshow
We have been driving to Skövde today for tomorrows Nordic Warbird Airshow.
We have got another airshow on sunday also, in Nyköping / Skavsta. They got cancellation and asked us if we could come. More info: http://www.f11museum.se/
2016-08-21 Östersund
It was a great airshow at Frösön in Östersund, it started with very low clouds but it cleared up and by lunch there where sun and only few clouds left. The local newspaper have lot of pictures as you can find if you click on picture below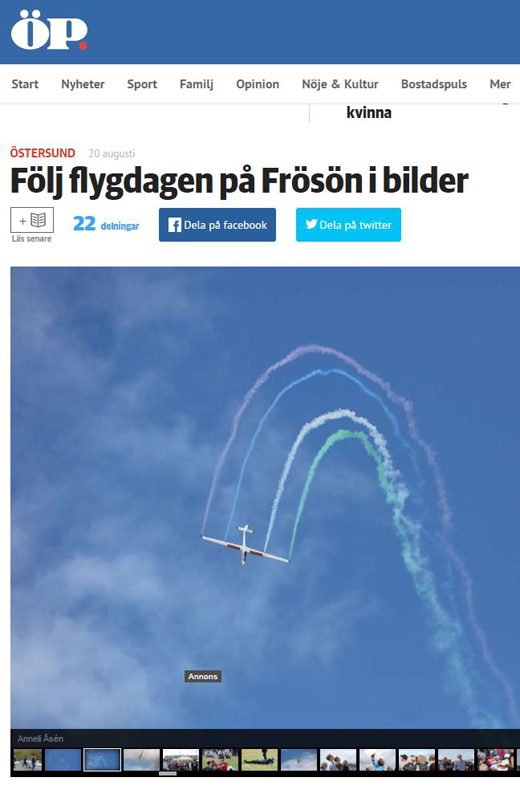 The live broadcasting during the show went pretty well, the quality was not the best. I think the connection wasn't the best at altitude. The video can be found here:facebook.com/JohanGustafssonAirshows
Here is my pictures from the weekend: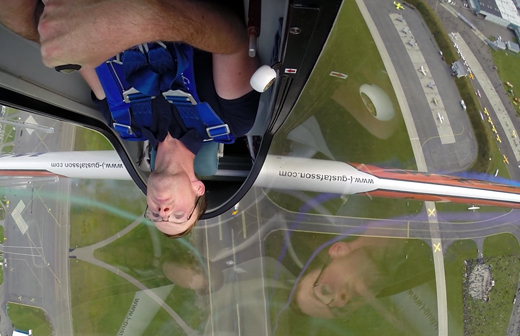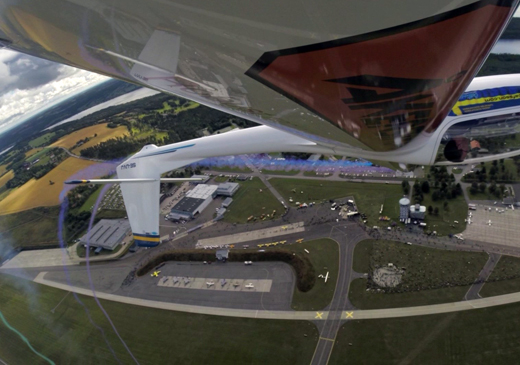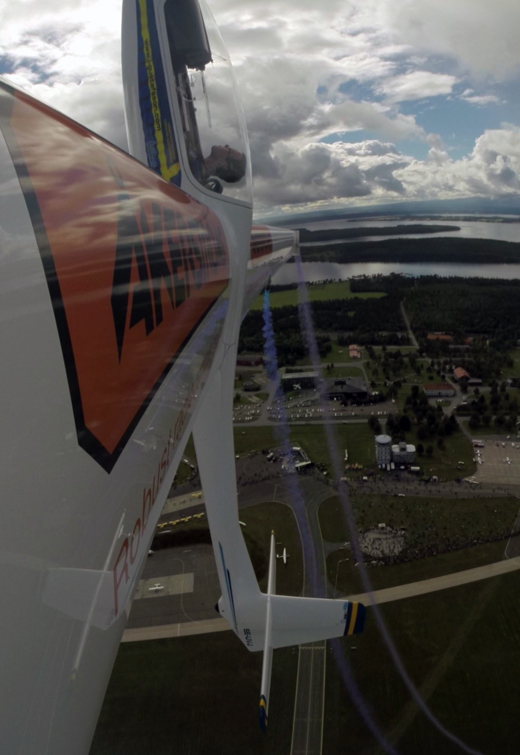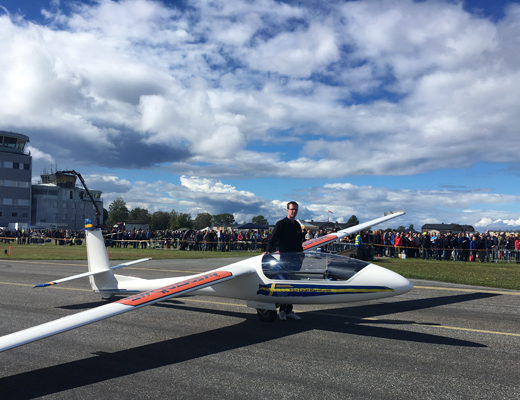 2016-08-18 Östersund
Tomorrow we are going to Östersund for participating in Mid Sweden Airshow at Saturday, read more about the show at: midswedenairshow.se
For you who follows me at Facebook: facebook.com/JohanGustafssonAirshows I have plans on broadcast live from the plane during my flight in Östersund on facebook. It depends on if the technics will cooperate, but it is atleast my plans. So stay tuned

2016-08-05 Videos
Sofia have made some videos from 2 from shows this yearl this is more behind the scenes then the usual videos. The videos is from Leszno and Falkenberg
If you like them, there might be more of them!

Leszno:


Falkenberg:

2016-07-18 Wheels and Wings Falkenberg
I have been working on a new twilight show for a while. This weekend it was time to perform it live for first time in Falkenberg. The result is better than expected!
Many thanks to Jörgen Nilsson who could come and get some really nice photos during the show.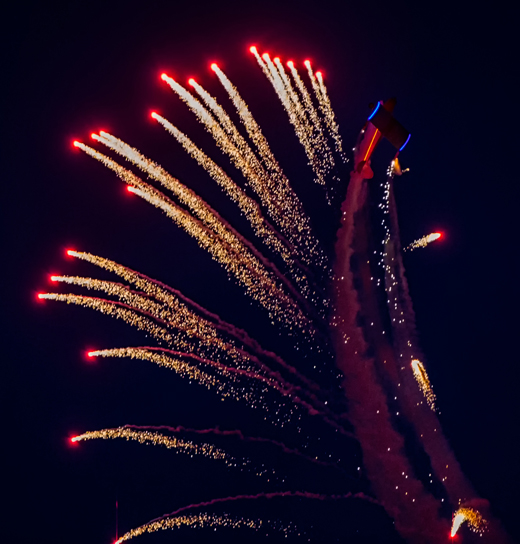 Photo By: Jörgen Nilsson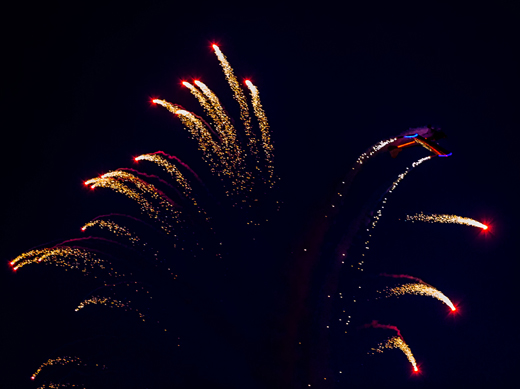 Photo By: Jörgen Nilsson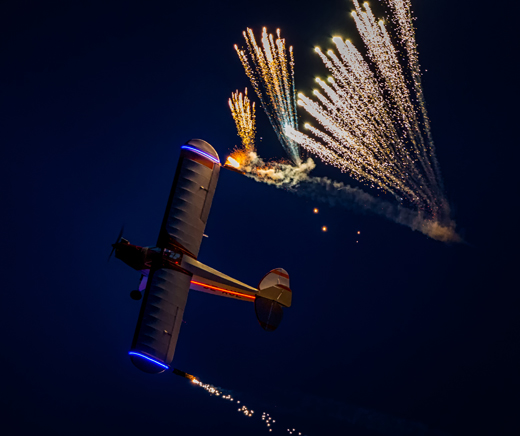 Photo By: Jörgen Nilsson
2016-06-20 Leszno
We have just come back home after a great weekend in Poland and Leszno. Here is pictures from the trip: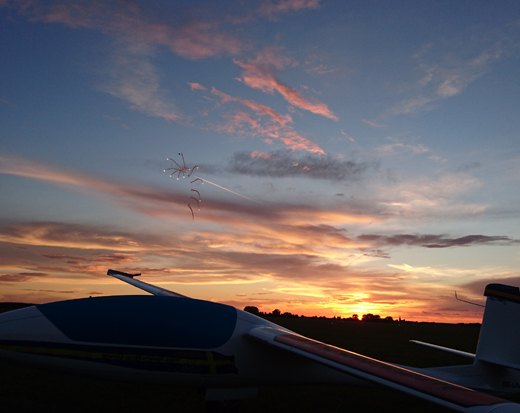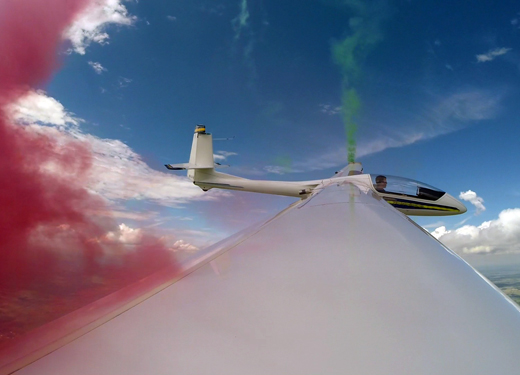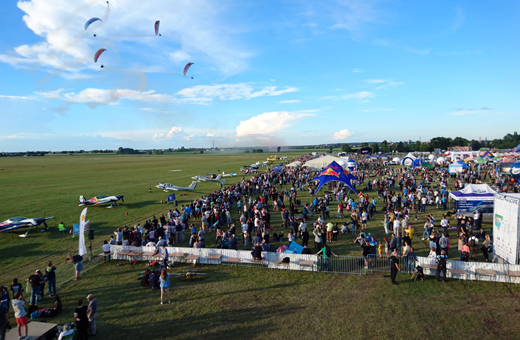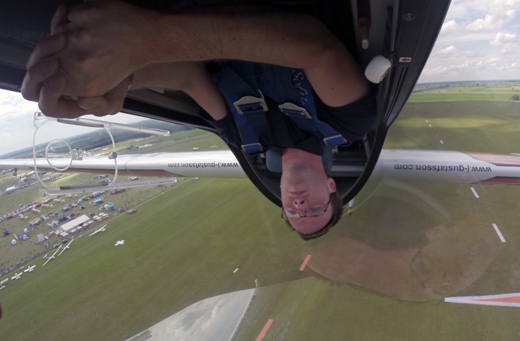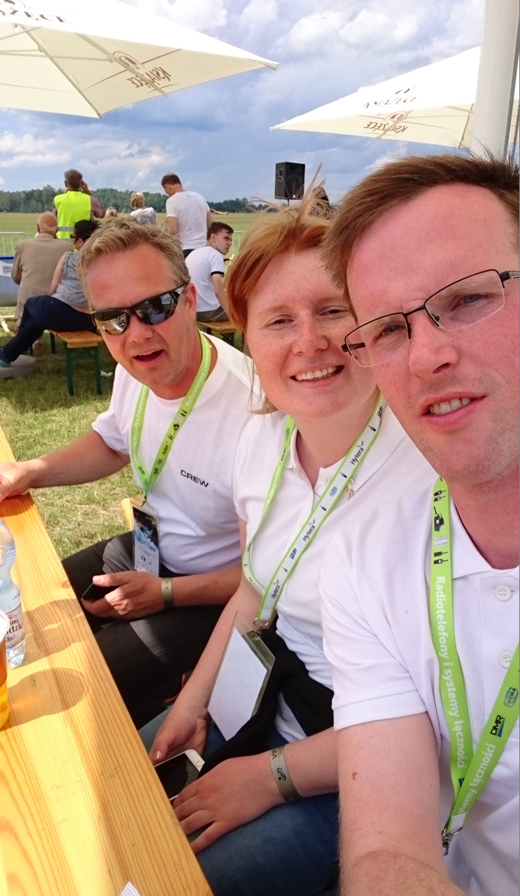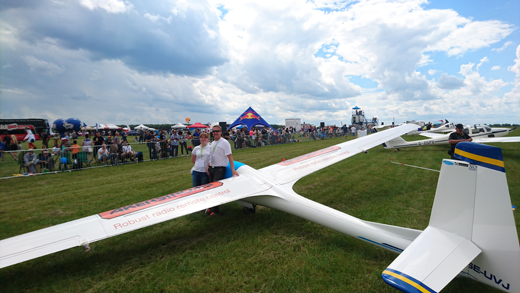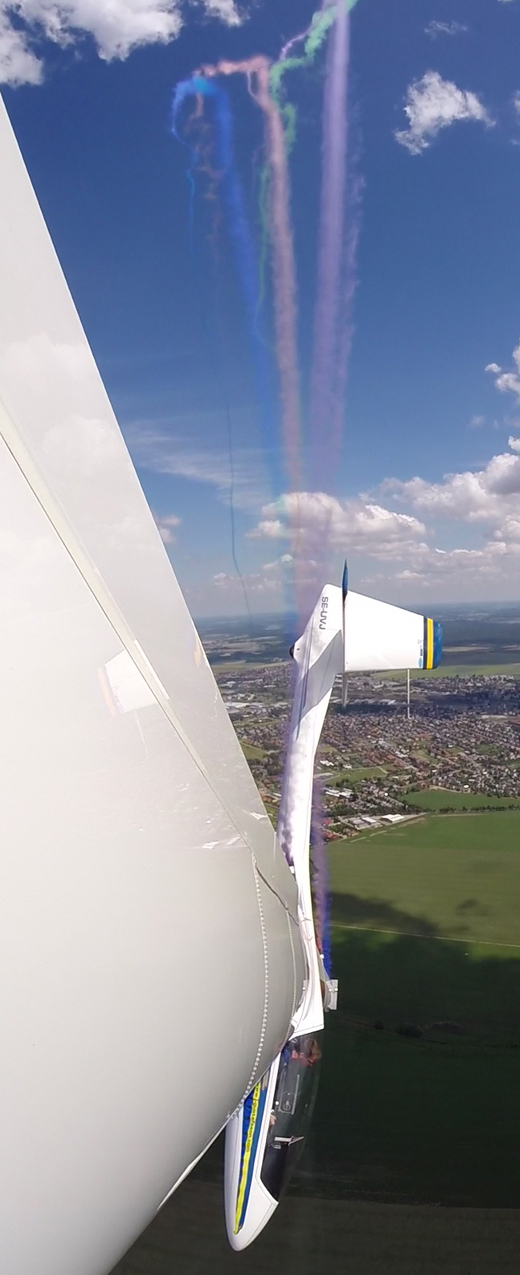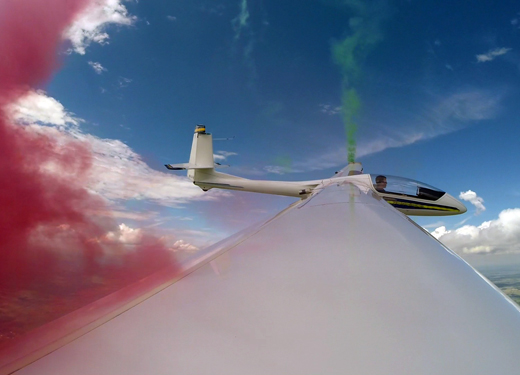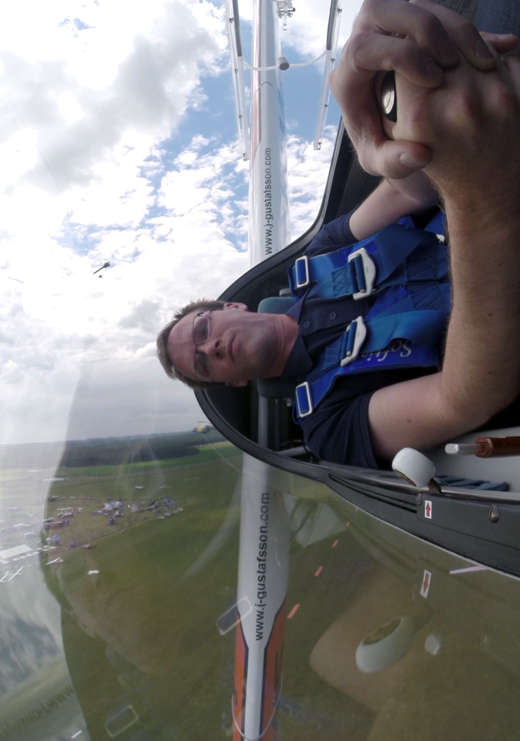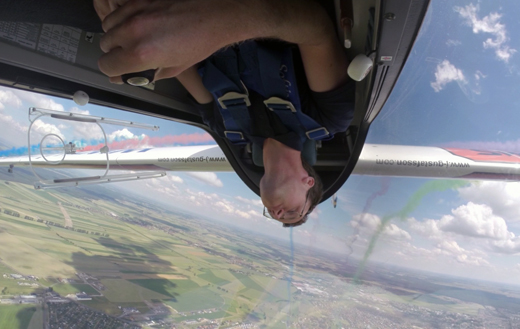 2016-06-18 Leszno
Today we have had great weather with beautiful airshows all day long. I will post pictures later, here is 3 until then: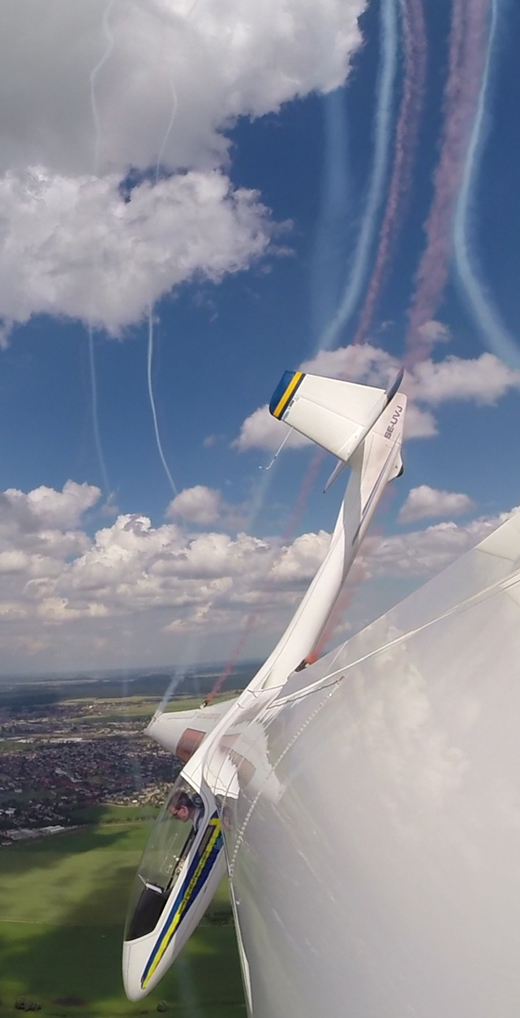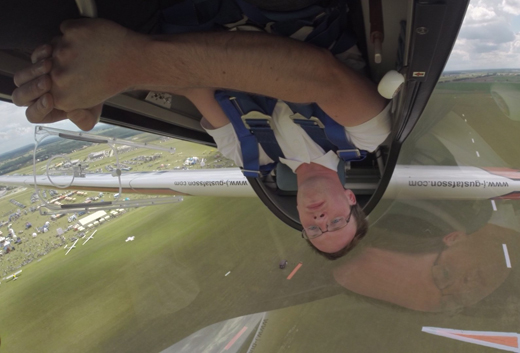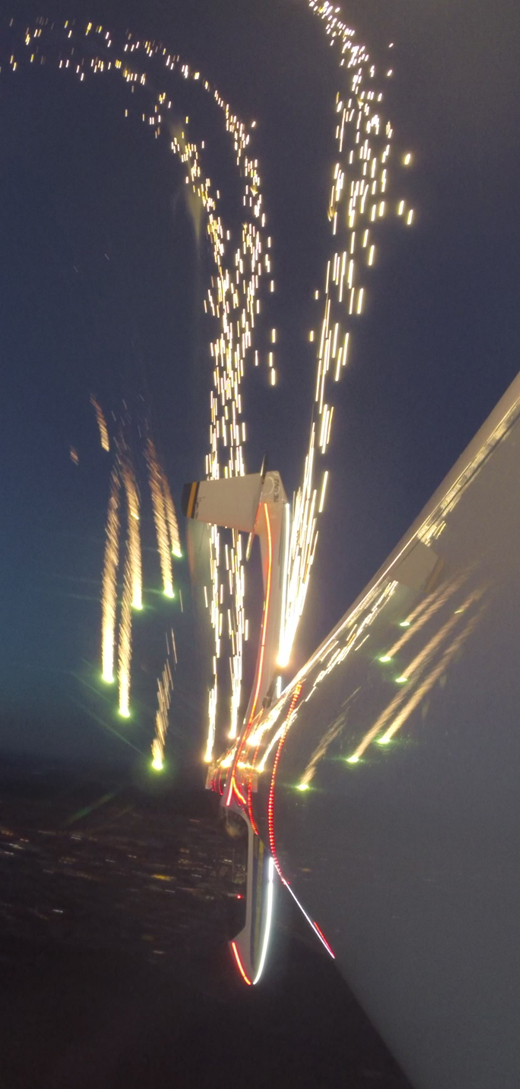 2016-06-13 Air to air photo
There was a while since I updated last time, I will try to improve. I have been flying a lot here at home since last time. Now we are prepering for airshow in Leszno in Poland the coming weekend. We are leaving on Thursday. I have been flying and doing some Air to Air photos, here is some sample of the photos: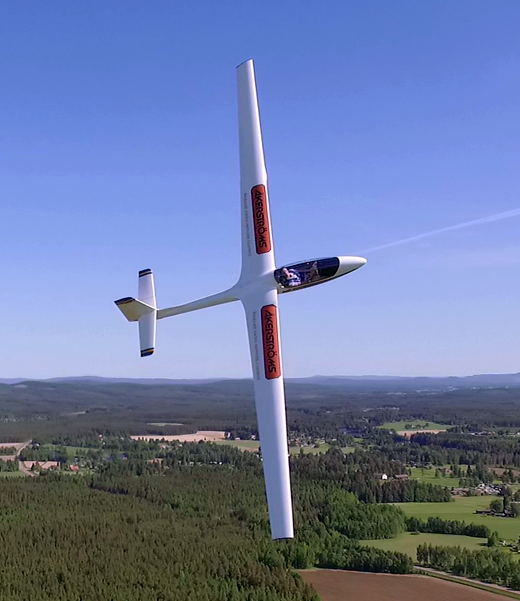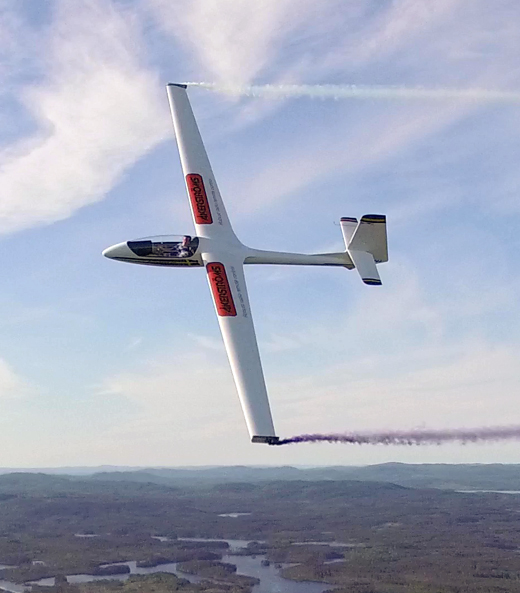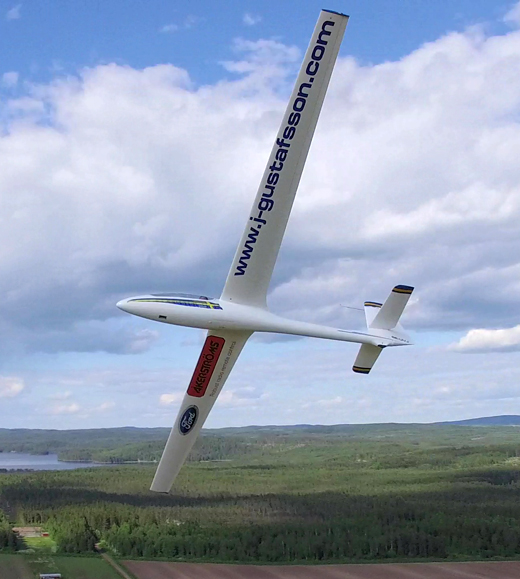 2016-05-01 STCC Skövde
The first show of 2016 season is done. It feels great to be back i the air with SMOKE ON! The first show was in Skövde at STCC event. The calendar for 2016 will be published here later this week so stay tuned.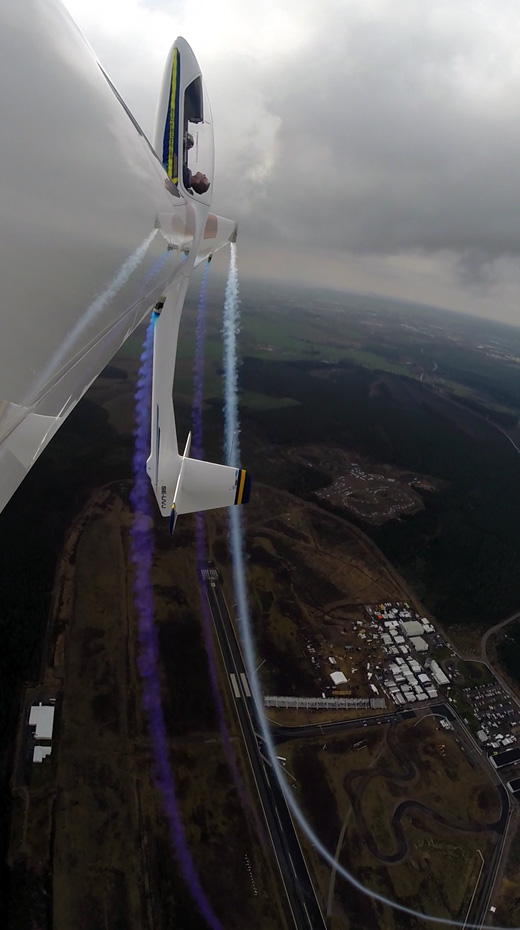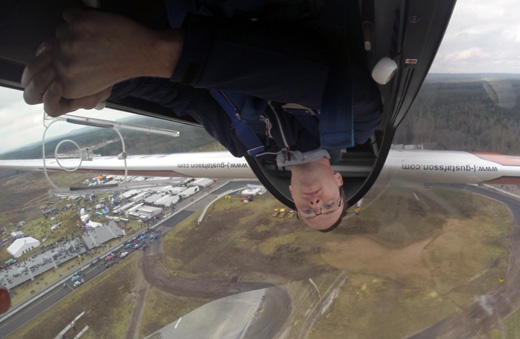 2016-04-29 Hong Kong
Last week I was in Hong Kong for business and during the weekend I visited the AERO Expo in Friedrichshafen. Then I went to Slovakia Prievidza with Henrik where we picked up his new WT9 as we flew home via Torun and Kalmar. Now it is planing for the airshows this season in focus!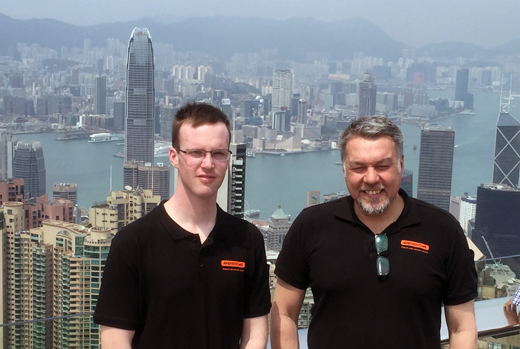 At "the Peak" with Hong Kong behind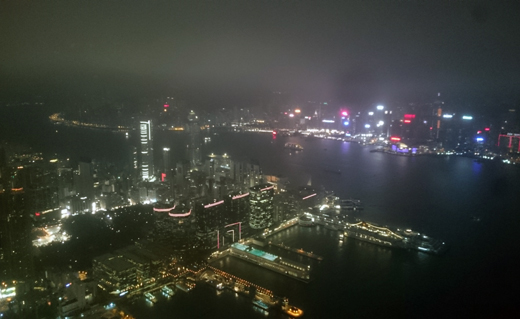 Hong Kong by night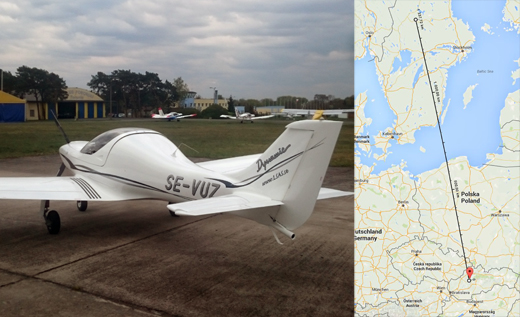 2016-03-26 Easter flying
Flew 6 hours cub on a day, to Motala and Norrköping. Nice day with a lot of flying! I alsoclogged my 100th hour.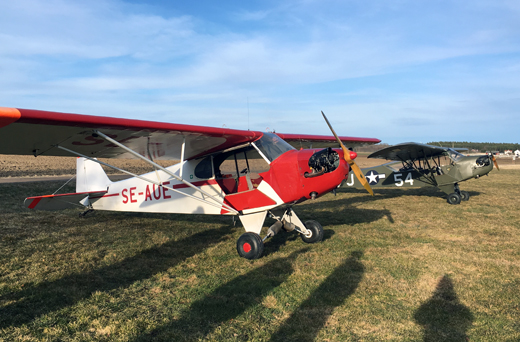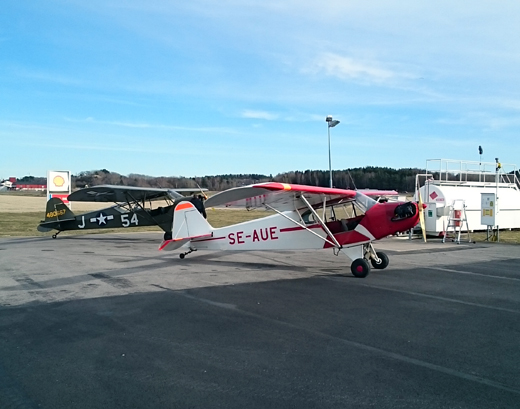 Refueling in Norrköping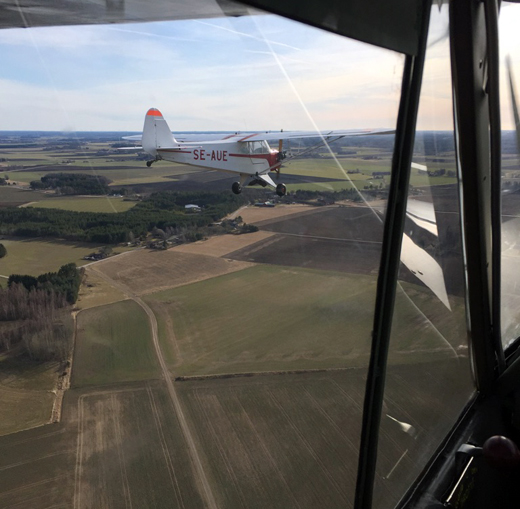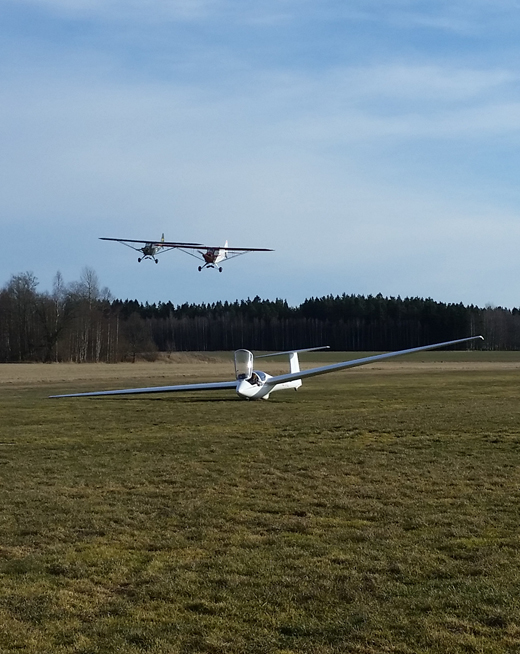 R2-ship flyby with Ryfa in his nice L4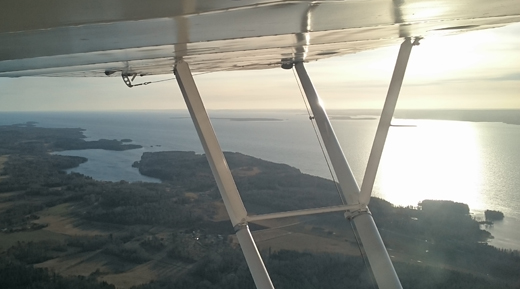 2016-02-28 ice flying
This weekend we was to Dala-Floda at a nice runway thy mad on the lake. Lot of people there!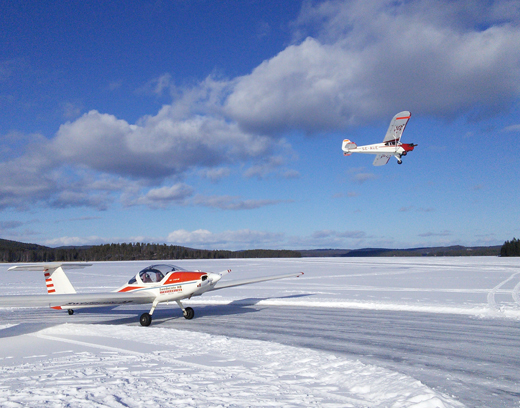 We also went to Dan at his cottage, he also have a nice runway made on the ice.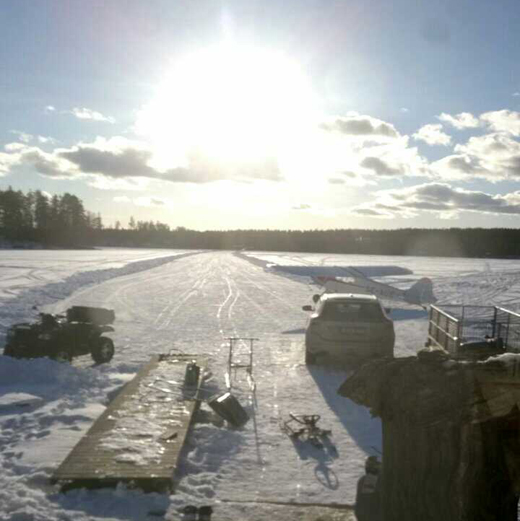 As finish on the weekend I got the opportunity to fly helicopter for the first time. Thanks to Kenneth and Bengt who gave me the opportunity! It was quiet different to flying aircrafts, but really fun to be "student" again!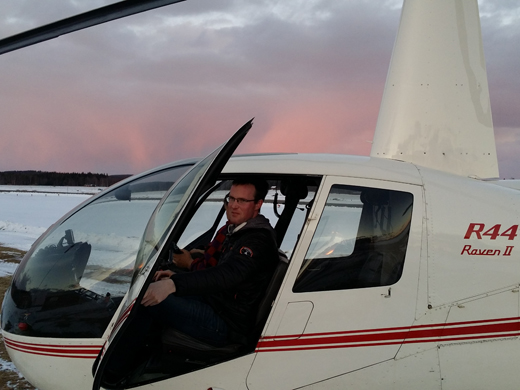 2016-02-15 Cub
TOday I managed to fly the Cub after work in sunset and beauiful winter weather.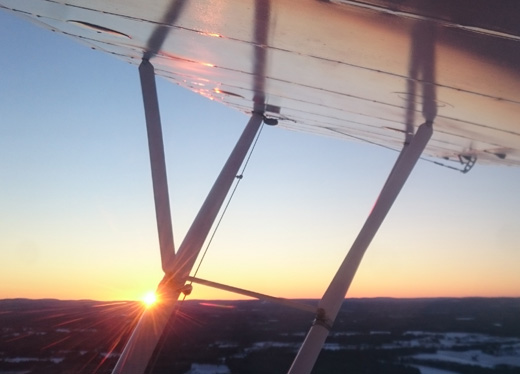 During the weekend we was in Göteborg at air show conference. It was fun to meet all friends, and I got some new bookings for the season. I will pubish a calendar later!
2016-01-31 Dusty-weekend
This weekend was spent to put on a new "make-up" on our aeroclubs pa25 pawnee, today we had roll out and test flying with the new look. It is great, the coolest tow plane!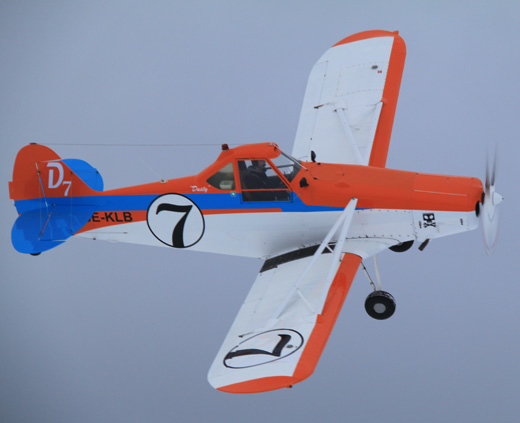 I also flew with AUE, now back on wheels as almost all snow is gone.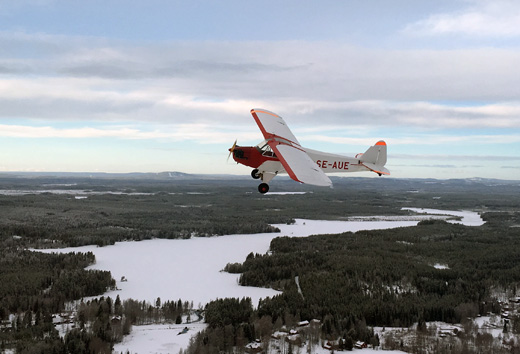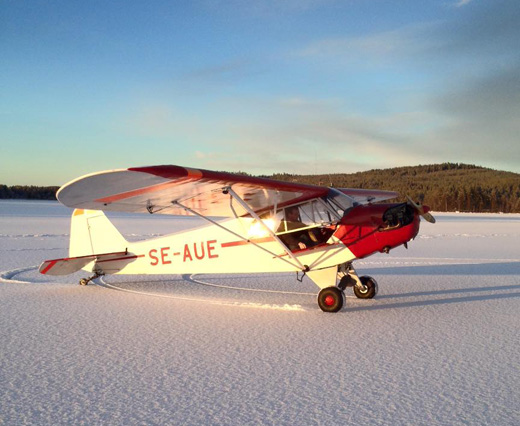 Nice ice on the lakes
2016-01-28 Video from Flygfesten, Twilight show
Now can you see the twilight shows from Flygfesten if you missed it or if you want to see it again. My show starts at about 5:10.

Flygfesten 2015 Twilight Aerobatic Show from Jesper Rådegård on Vimeo.
2016-01-23 Video from Flygfesten
Jesper Rådegård has done a fantastic video from Flygfesten, my flight starts at about 12 minutes.

Flygfesten 2015 Highlights part one from Jesper Rådegård on Vimeo.
2016-01-06 Skis on SE-AUE
Today was the first time even I flew with skis. It was really nice. A very nice day but a little old with 25 degrees below 0.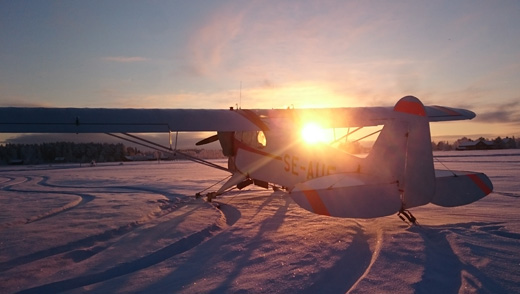 Arcive: